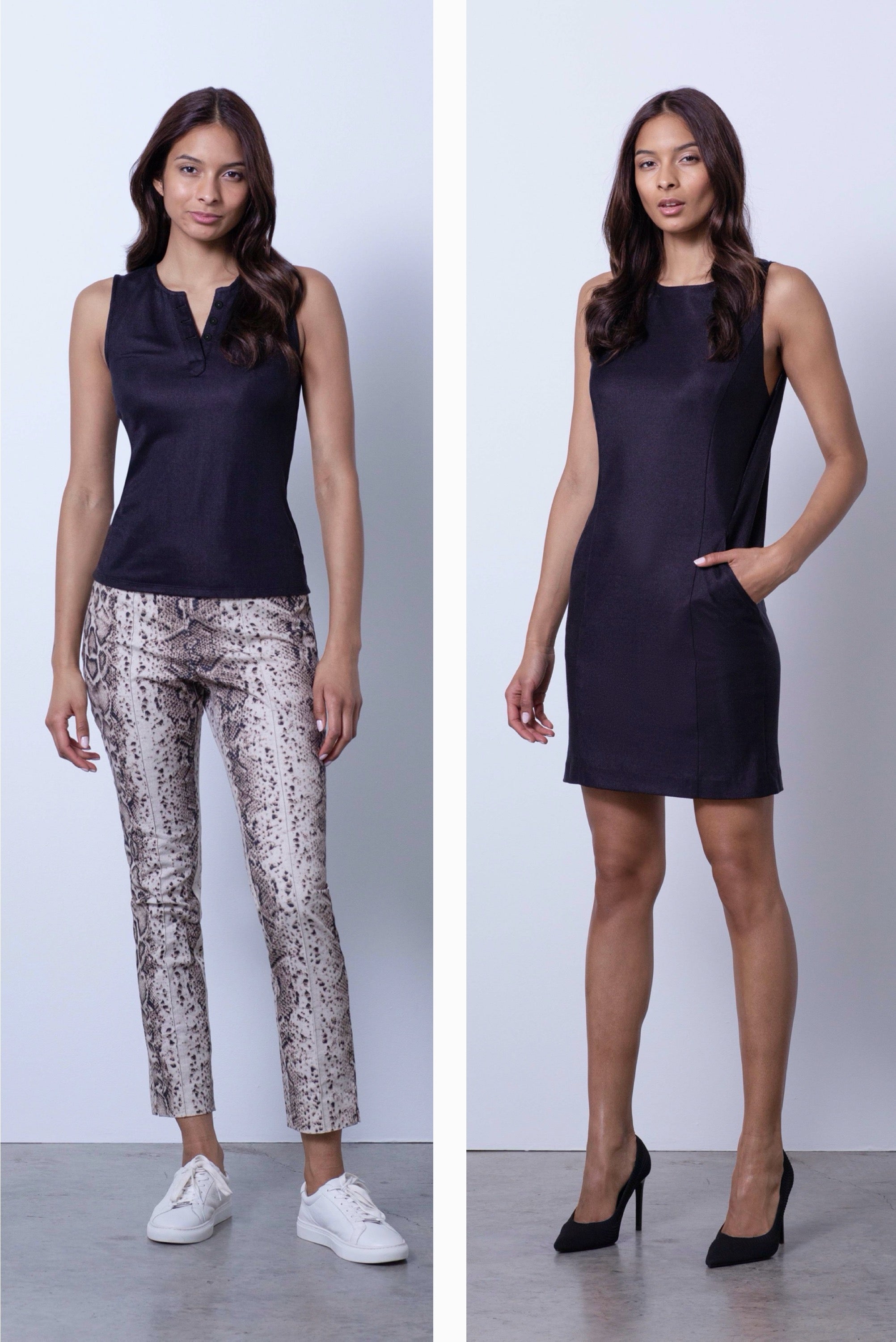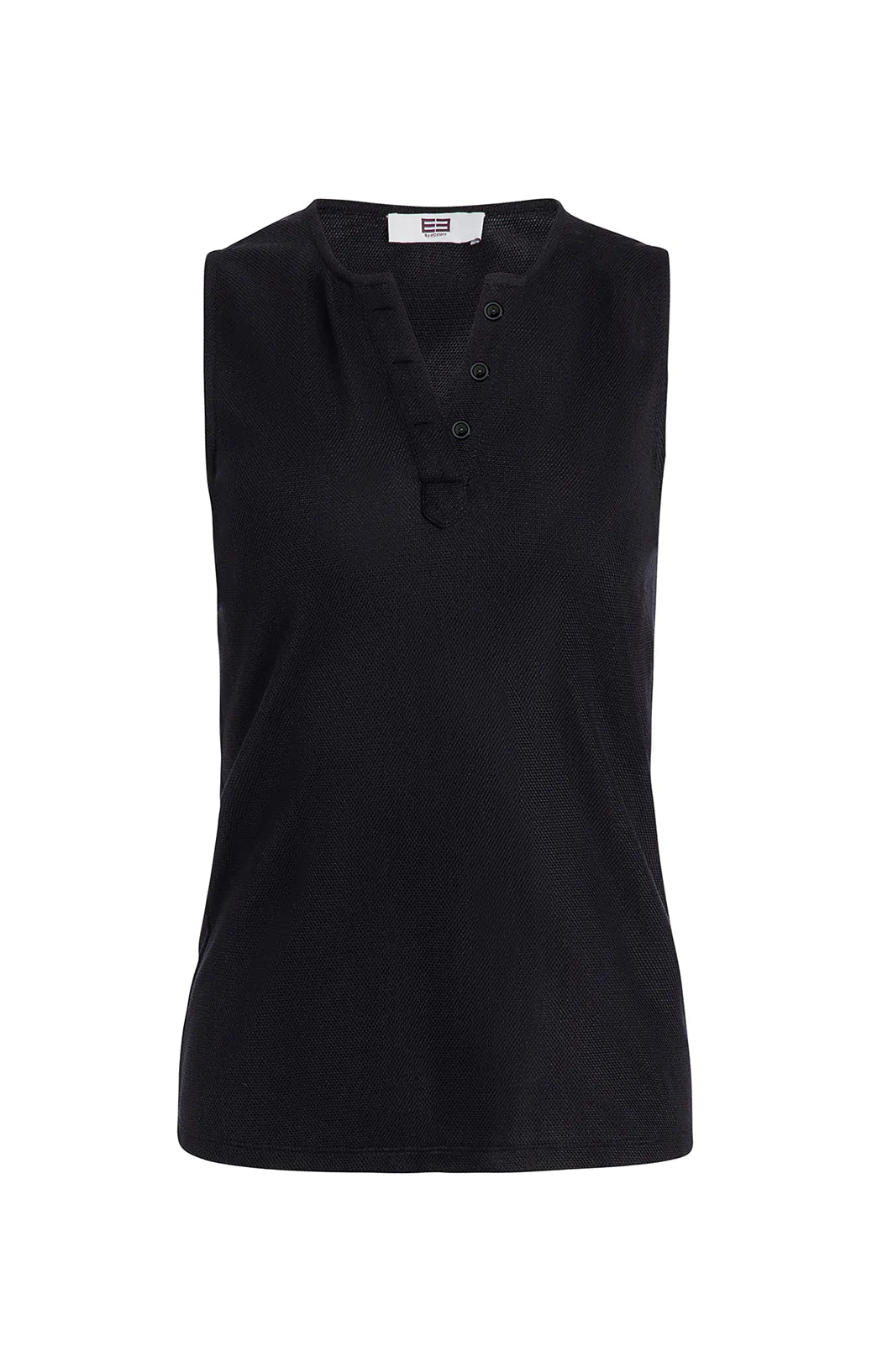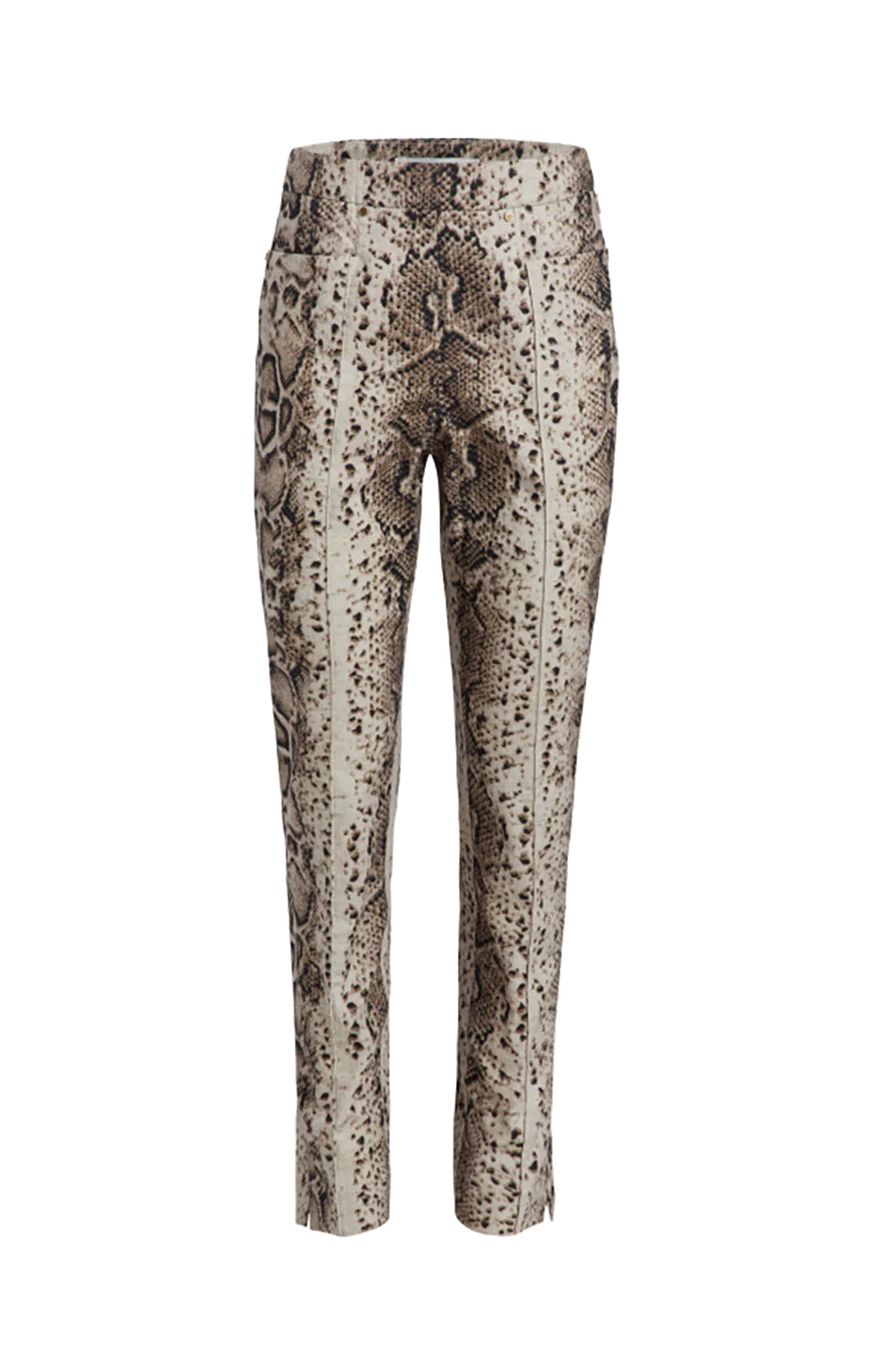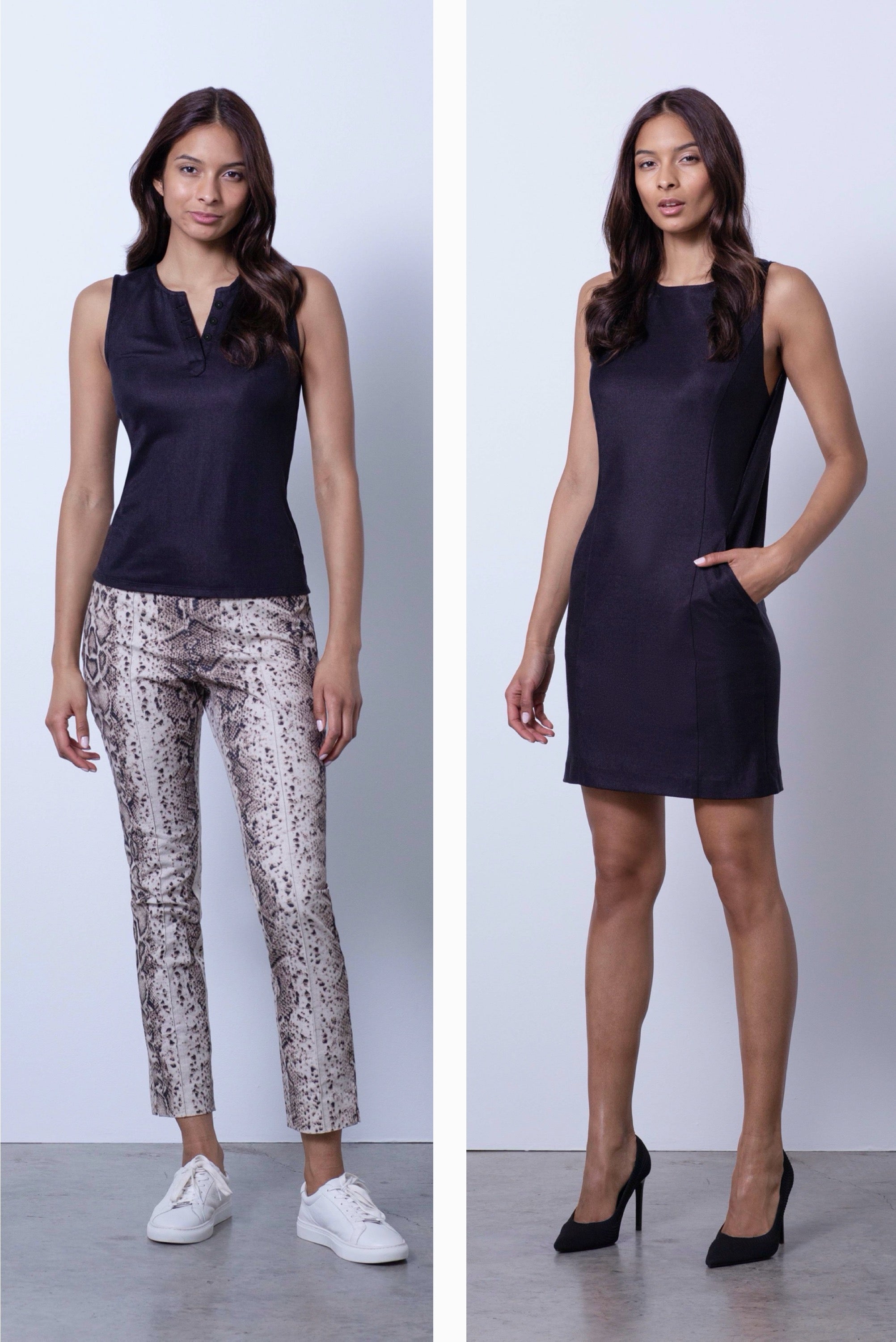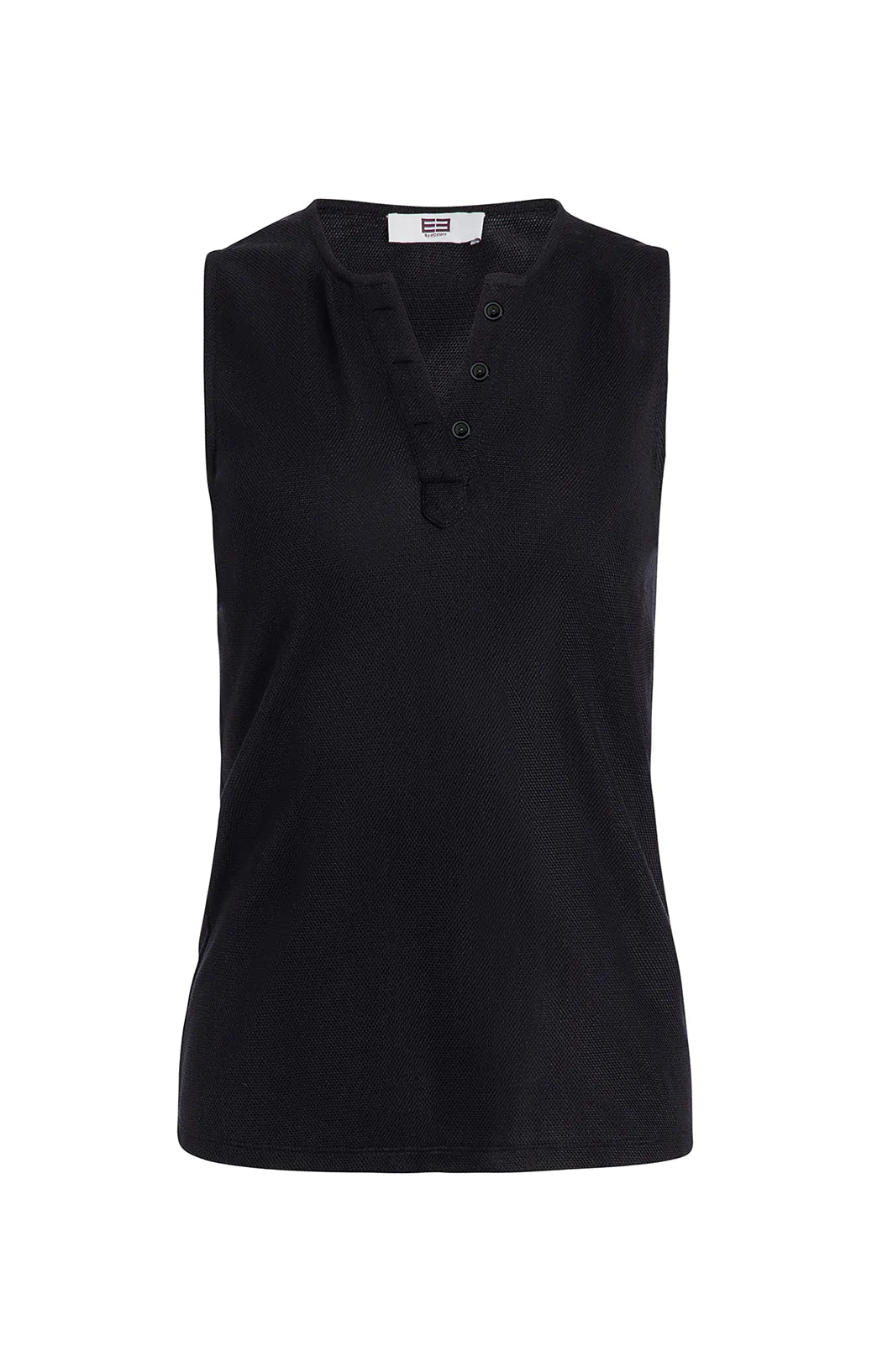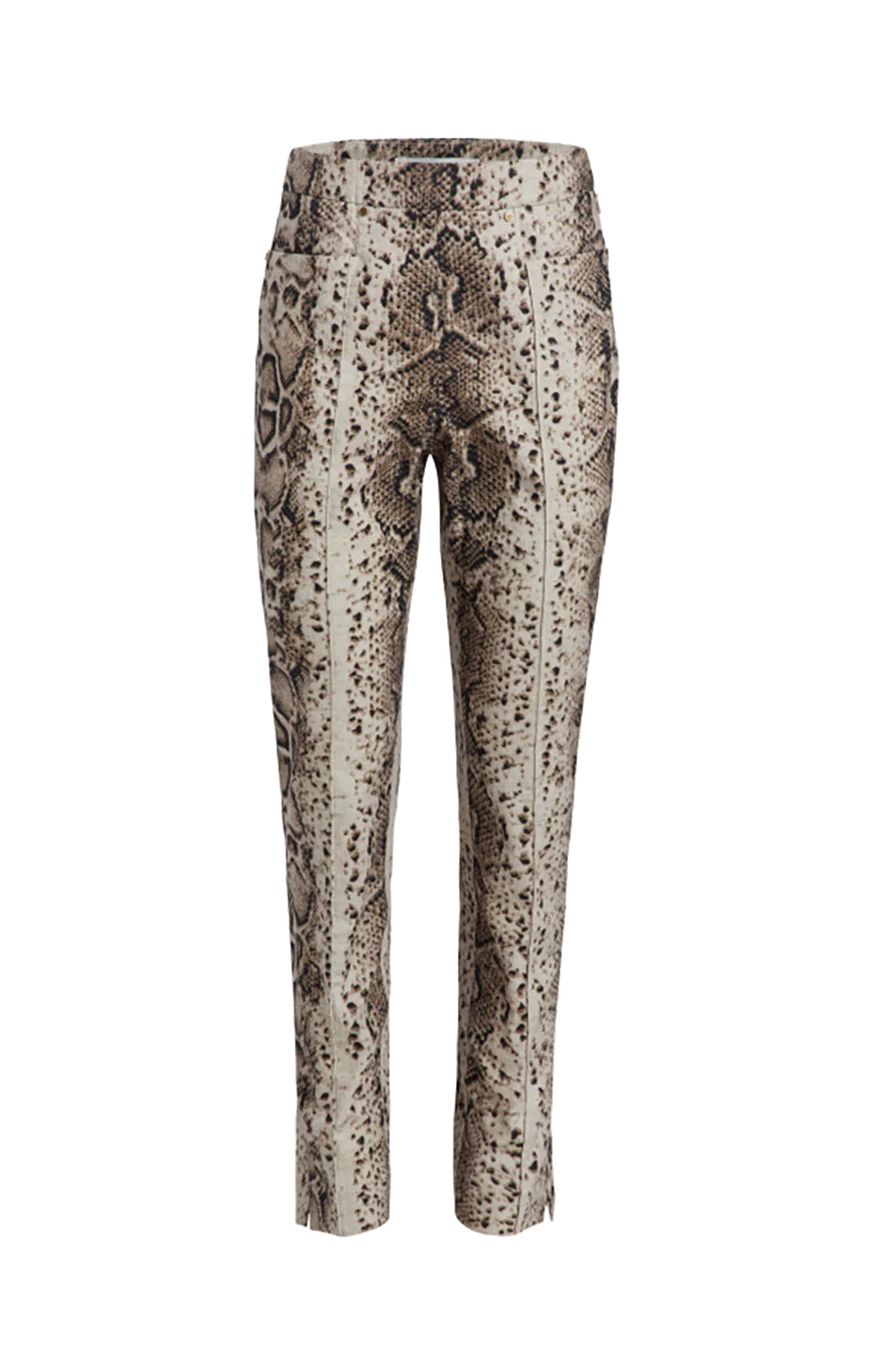 STYLES IN THIS LOOK
E3 | Spring 23 Lookbook Page 16
Mistral Top - This piqué knit shell top has a refinement unlike any polo you've ever worn. The airy texture has a wonderful drape due to its sustainable lyocell content. The gem-cut buttons are jet black.
Amazonia Pants - Engineered anaconda-print pants evoke the beauty and excitement of the Amazon. This skinny, ankle-length style is crafted in a breezy, enzyme-softened, linen-cooled stretch cotton canvas.
Mistral Dress - Like your favorite knit top in dress length, this sheer piqué shift dress also features a sustainable blend. The teardrop shaped armholes have overlaps that secure with three black buttons.