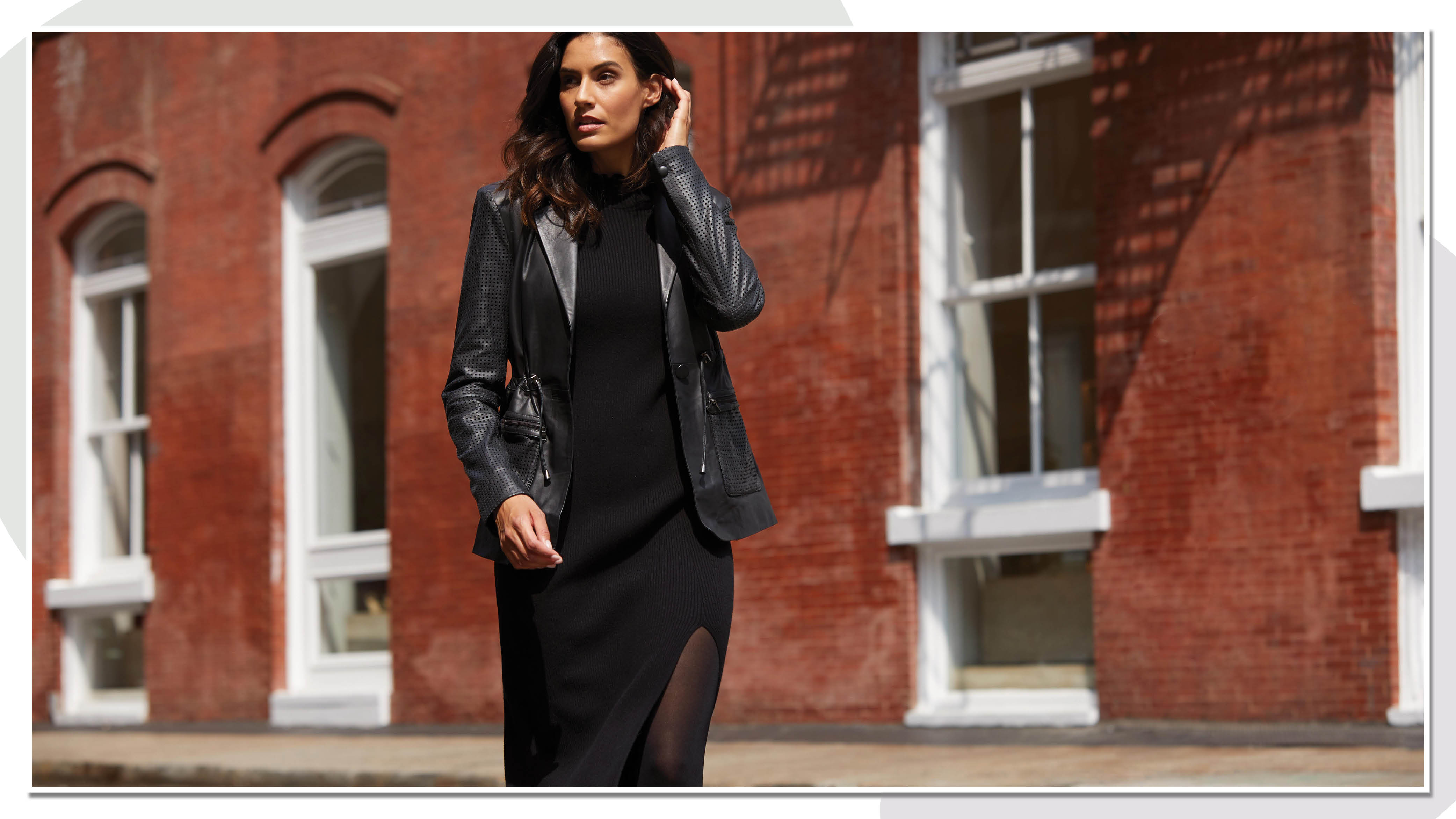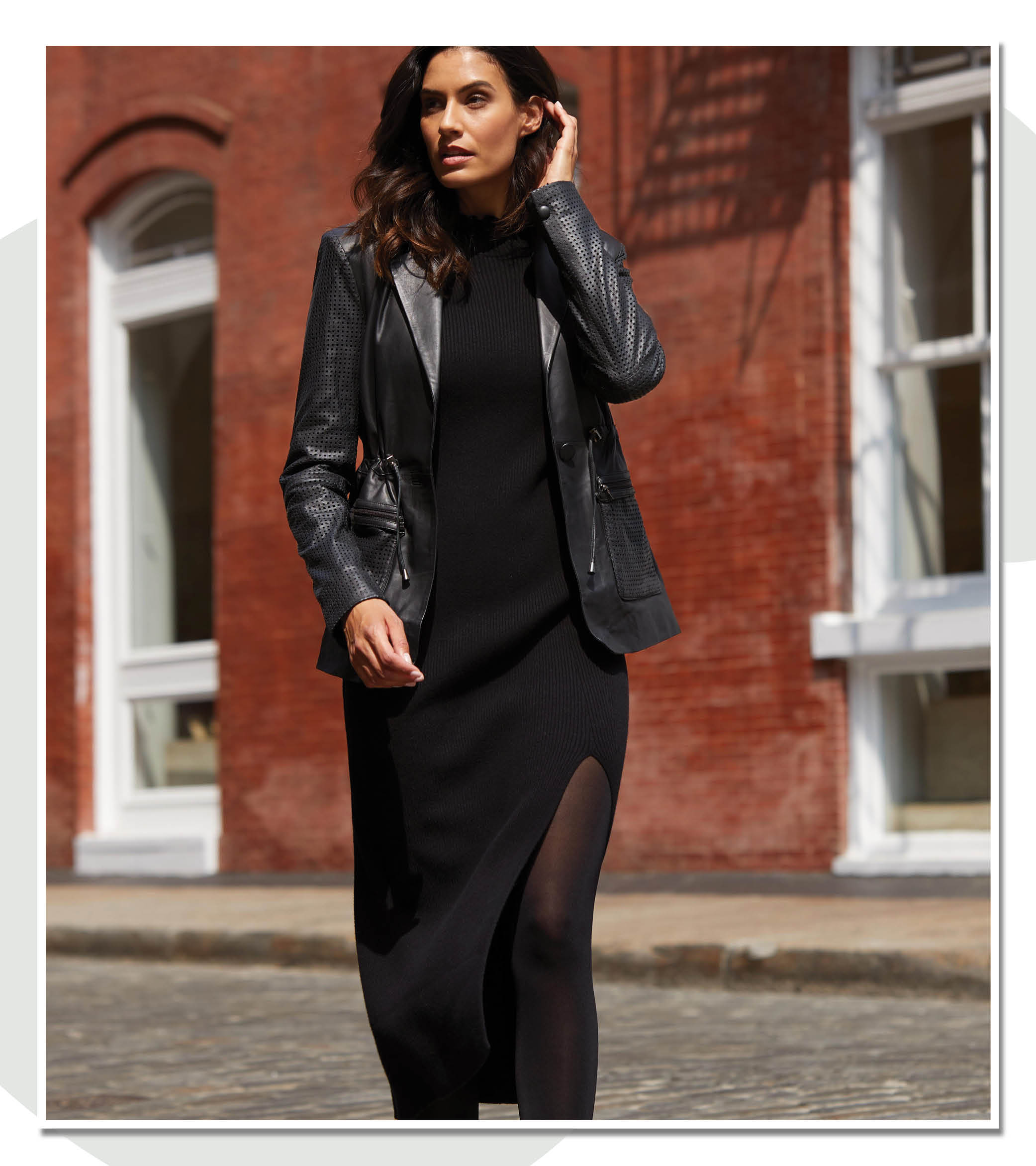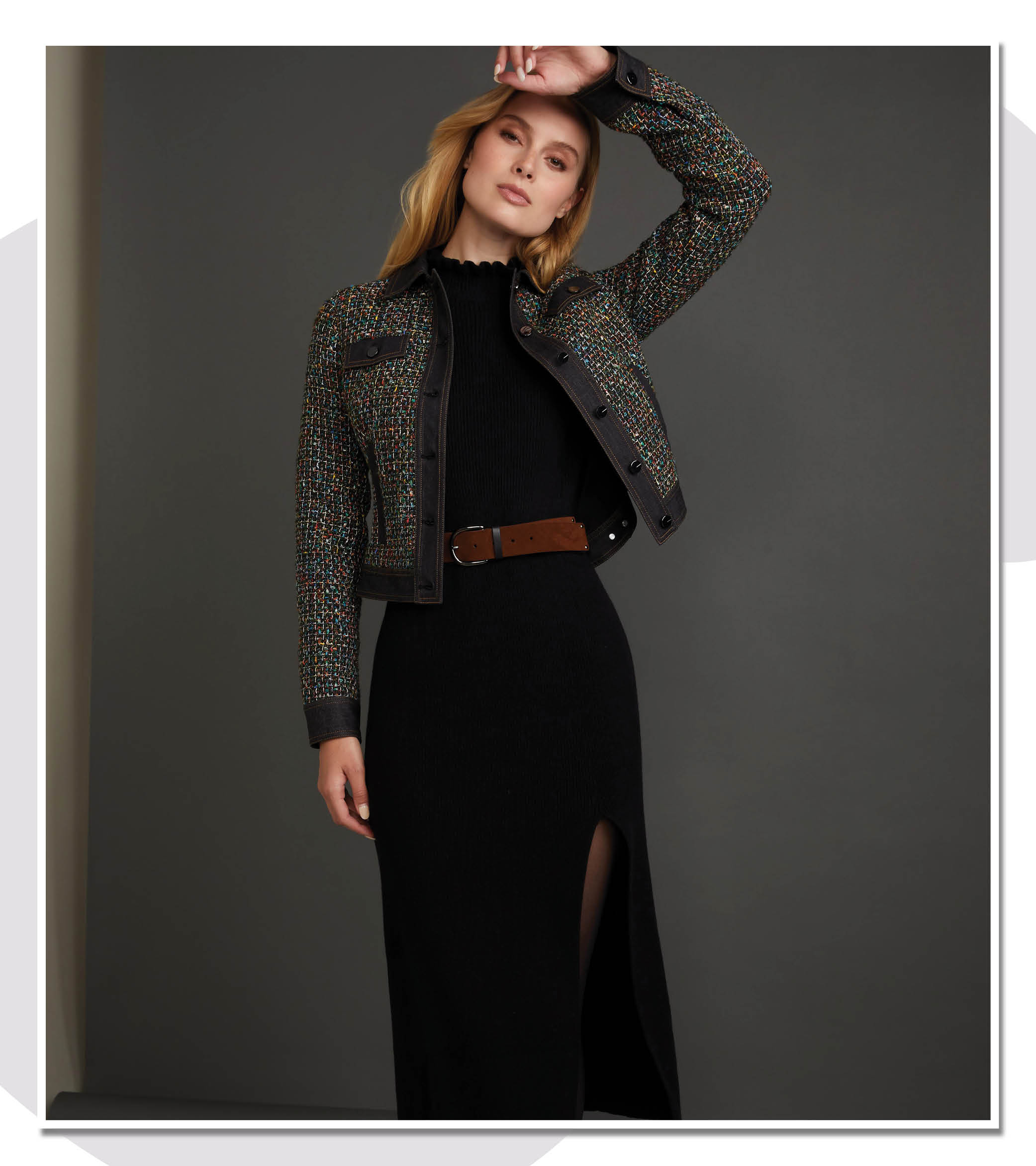 COZY AND COMFY: DISCOVER THE JOYS OF WARM LEATHER, TWEED, FUR, AND KNIT
Fall is a season of celebrating the beauty of nature's transformation, and fashion effortlessly mirrors this sentiment. Rare tweed fabrics add an air of sophistication, with their intricate patterns, metallic sparkle, and timeless appeal. Uniquely styled perforated leather achieves edgy elegance, bringing an urban point of view to an ensemble. The softness and warmth of faux lamb astrakhan are a luxurious indulgence, both glamorous and cruelty-free. And let's not forget the black knit maxi dress that gracefully hugs the body, while providing comfort and versatility. These fall indispensables encompass a blend of classic and contemporary elements, allowing us to express our individuality as we refresh our wardrobes to face the crisp autumn air.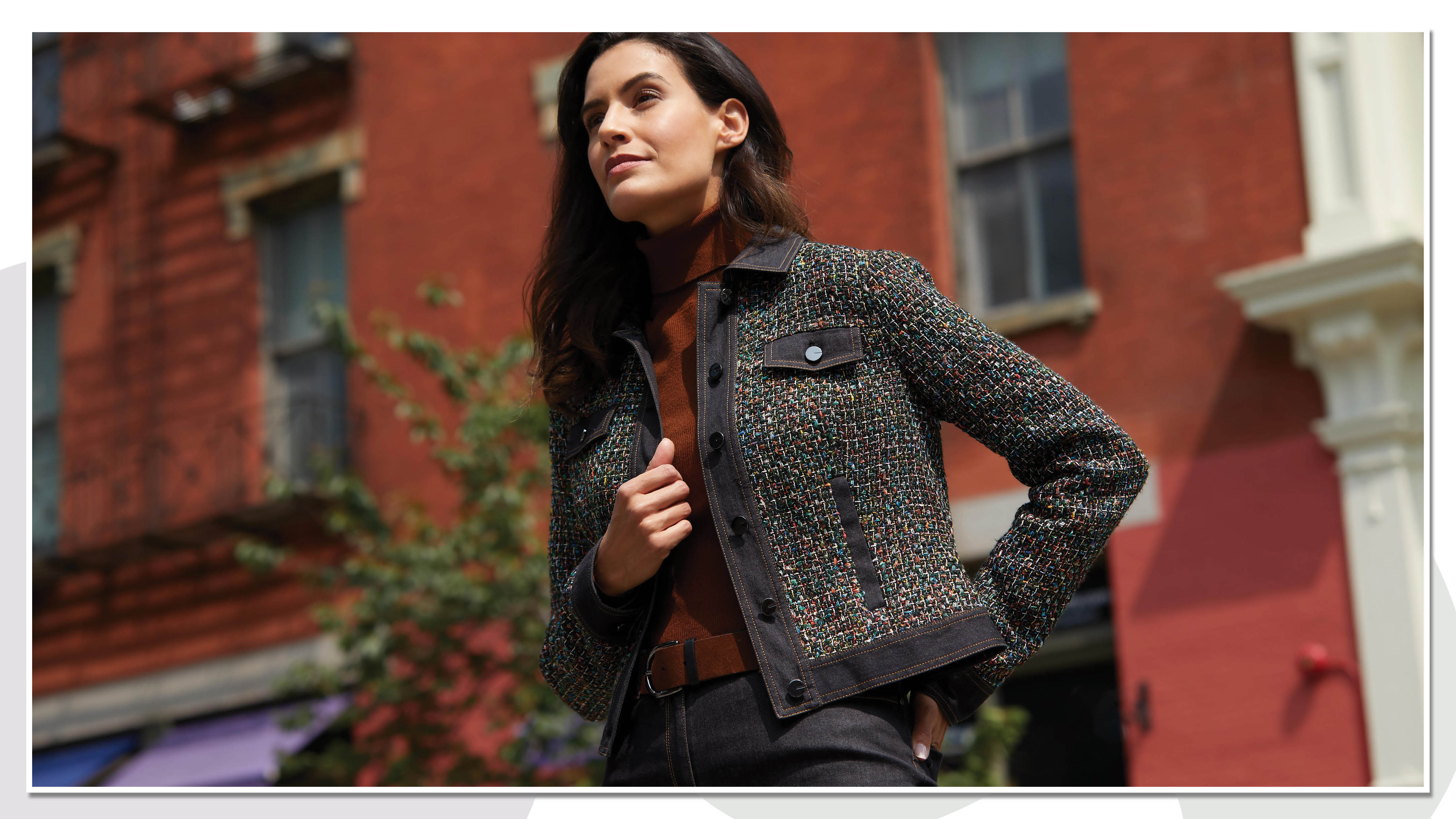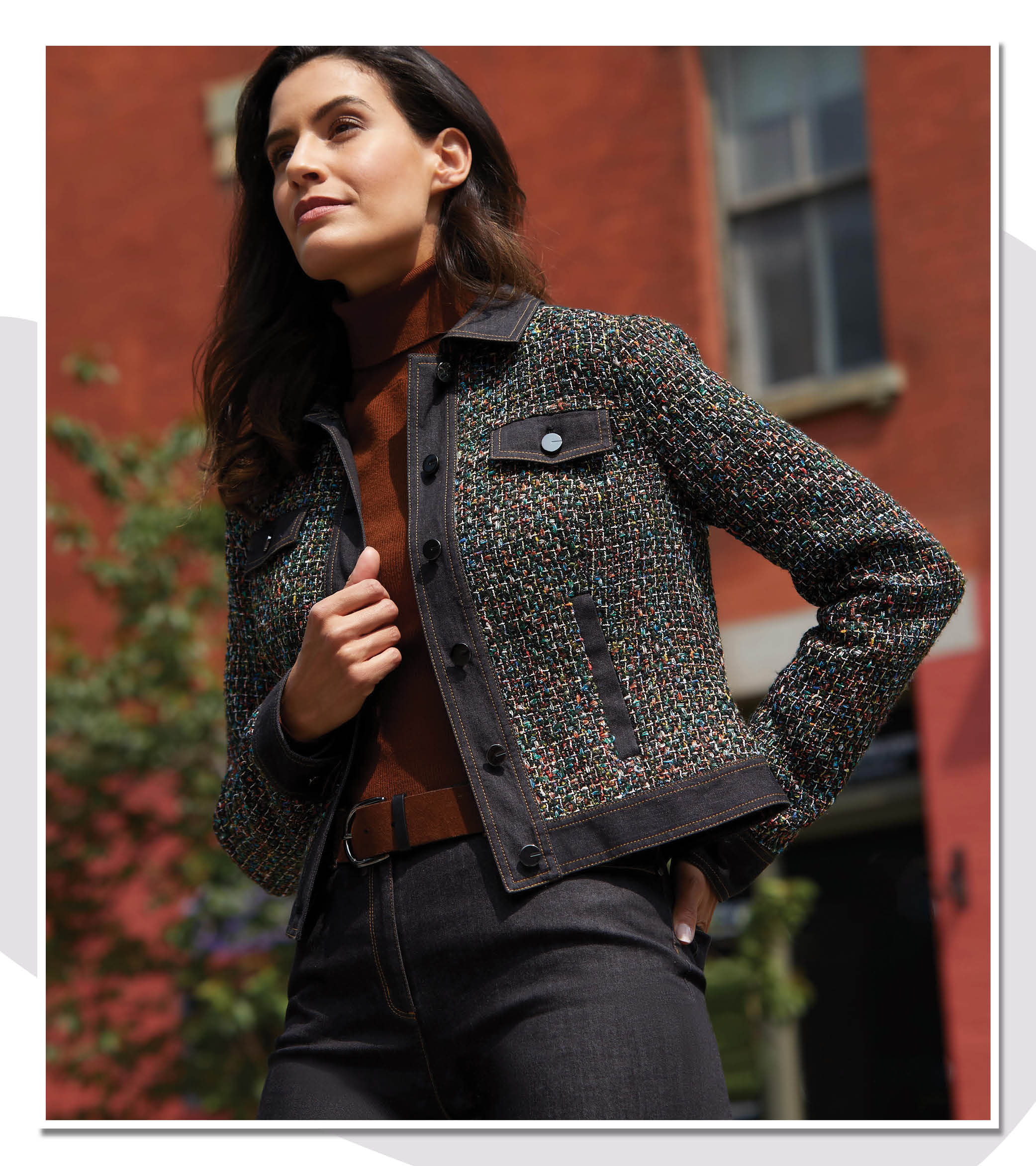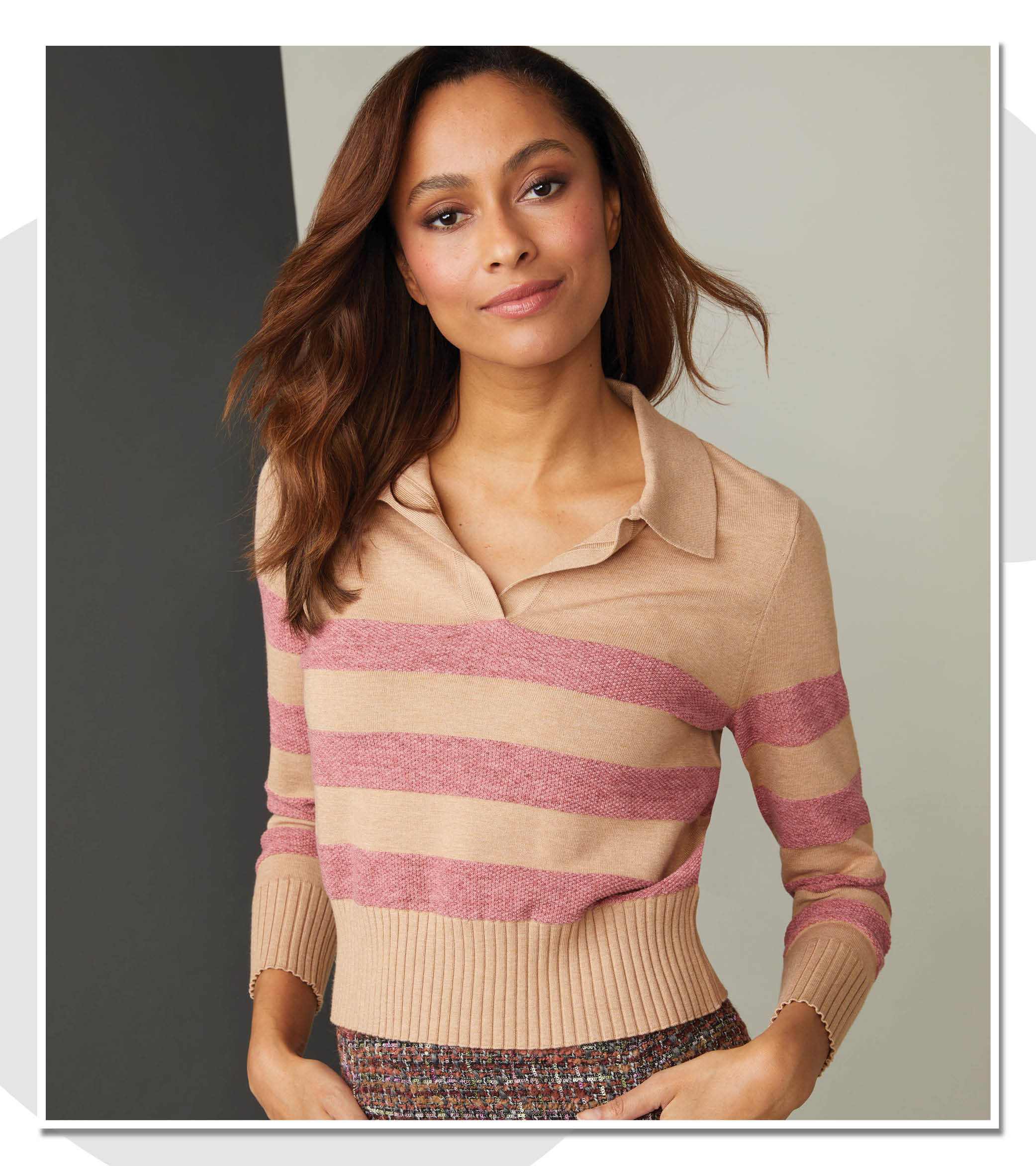 INNOVATIVE CHIC: A CASUAL REVOLUTION FROM WORKDAY TO DATE NIGHT
Casual fashion has undergone a revolution, seamlessly transitioning from the office to date night with a delightful fusion of style and comfort. A knockout statement sweater is respected at work when paired with deluxe leather pants and becomes awe-inspiring at after-hours gatherings for its fashion-forward allure. No longer confined to rigid formalities, office looks are now infused with a relaxed sophistication, combining tailored pieces in posh fabrics with trendy denim accents. When date night arrives, an embroidered black velvet dress emerges to take center stage, striking a perfect balance between glamour and ease. From versatile blazers to stylish wooly pullovers, casual fashion revolutionizes our wardrobe choices, empowering us to express our unique personalities, while feeling at ease. Joining in this movement, we engineer a perfect balance between tradition and self realization.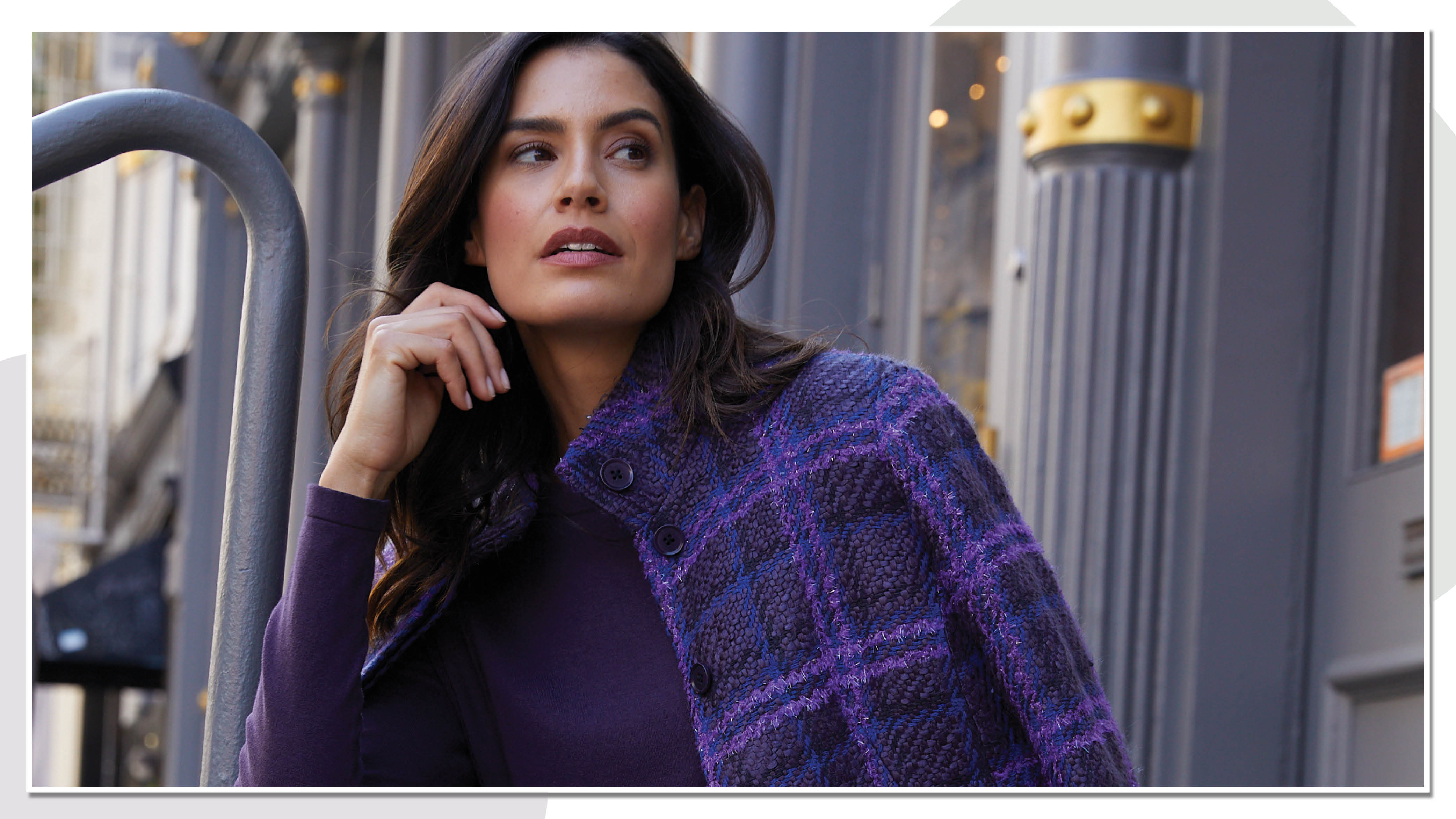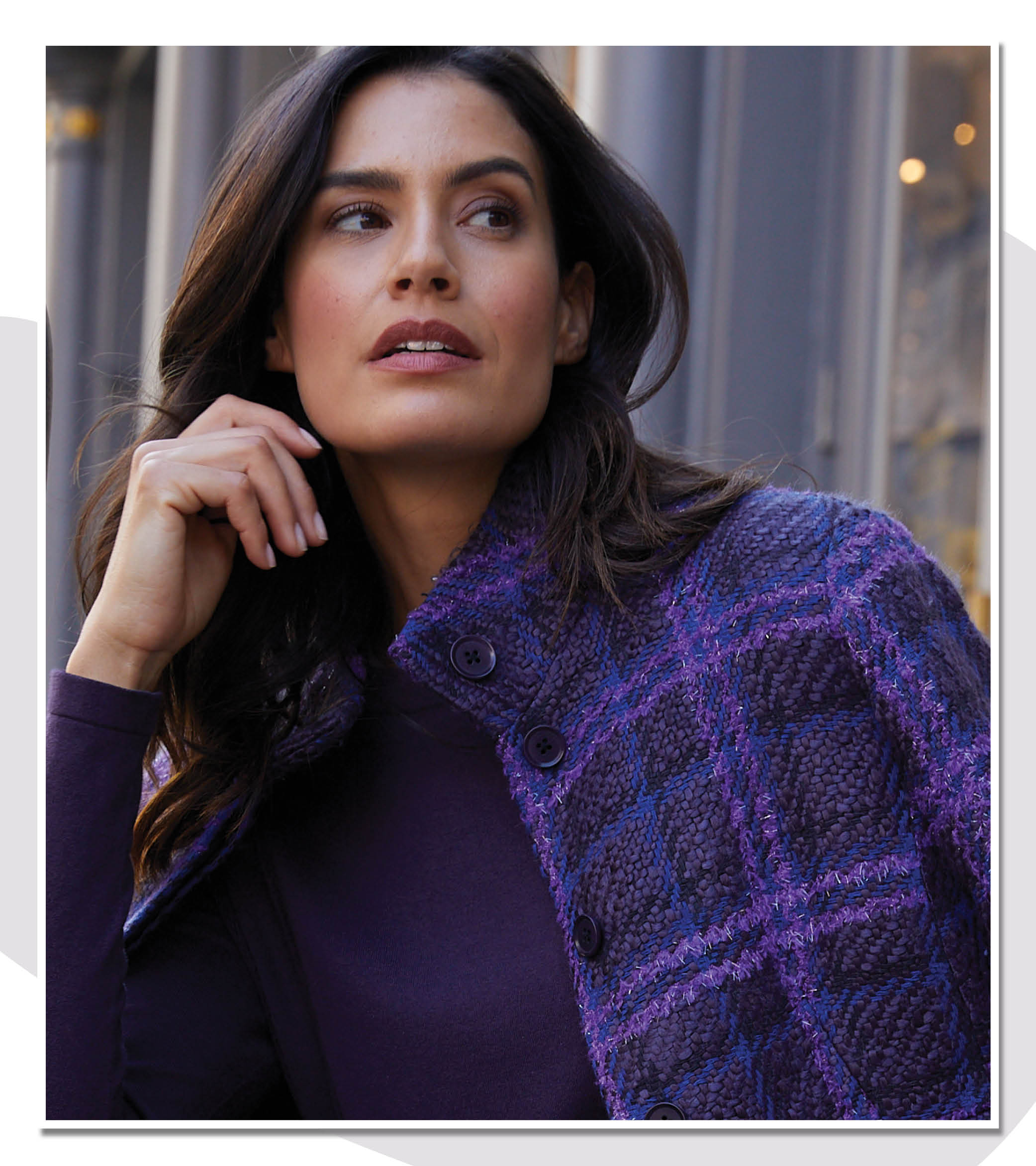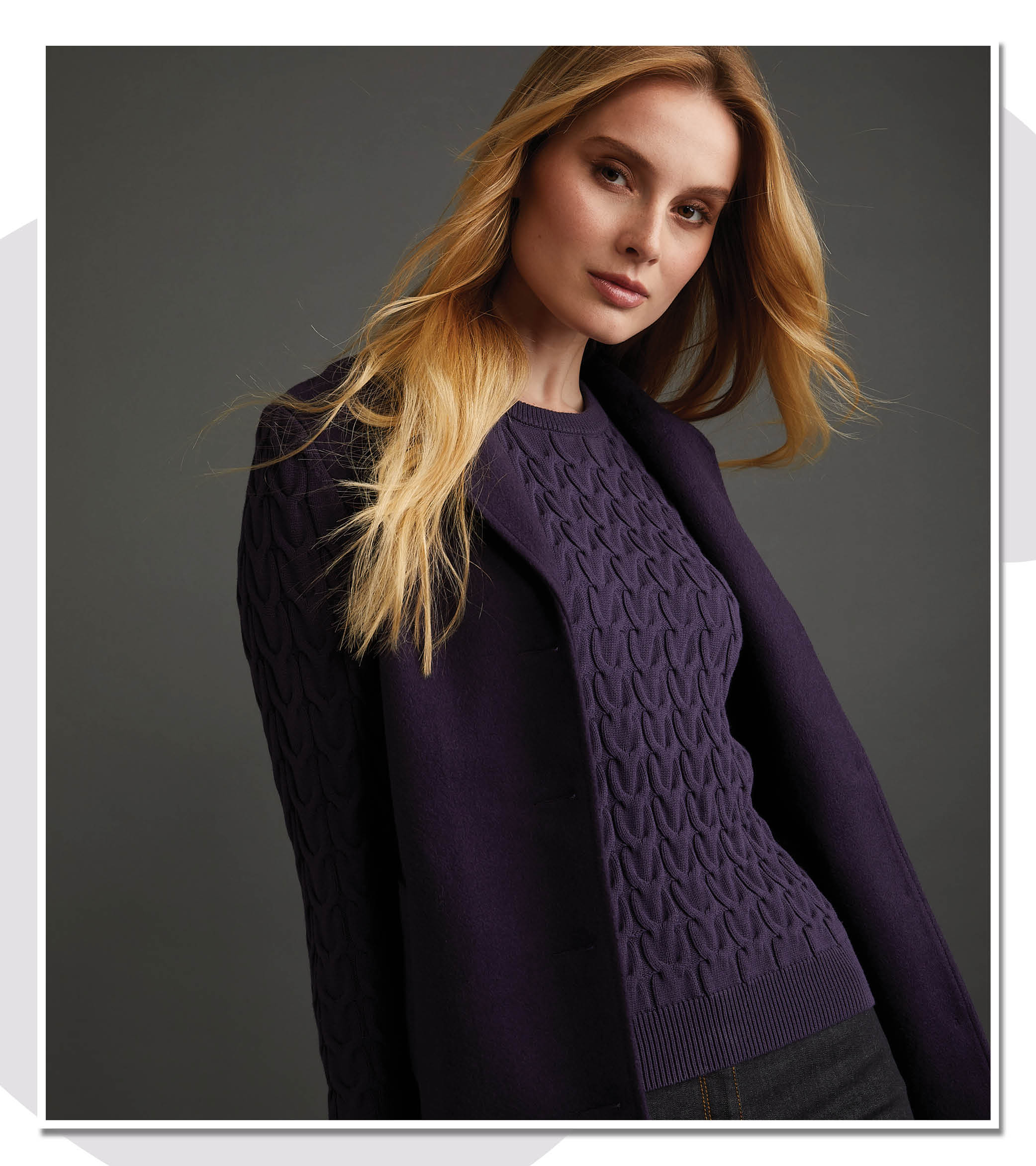 TEXTURE WONDERLAND: IRRESISTIBLE STANDOUTS IN FAUX FUR, SEQUINS, KNIT, DENIM, AND TWEED
Step into a texture wonderland this fall, as fashion unveils its fabulous standouts in faux fur, sequins, posh knits, and tweed. Faux fur wraps us in luxurious softness, adding a touch of glamour to any outfit. Sequins enchant with sparkle, igniting the night with their shimmering allure. Posh knits cocoon us in warmth and style, offering a cozy yet stylish aesthetic. And let's not forget the timeless appeal of tweed, with its sophisticated patterns and upmarket textures. A tweed trimmed in intricate black soutache can be a source of infinite fascination. The sparkle of metallic threads and sequins delights the eye both day and night. From a silk blouse to a shimmering quilt jacket, fall becomes a playground of complex surfaces. Mix and match these elements to achieve unforgettable fashion moments. Enjoy the tactile delights of the season and make a statement in this texture wonderland.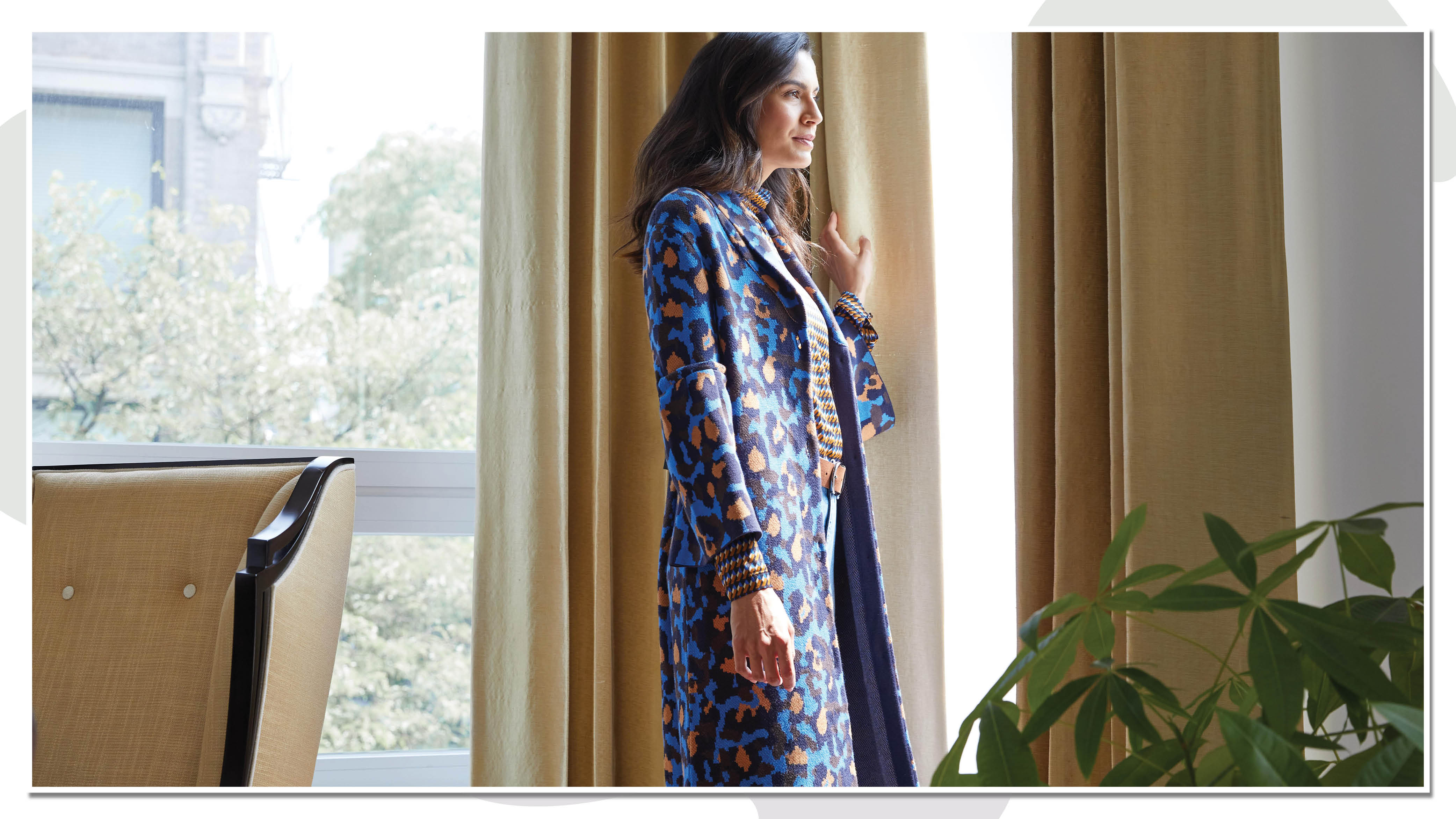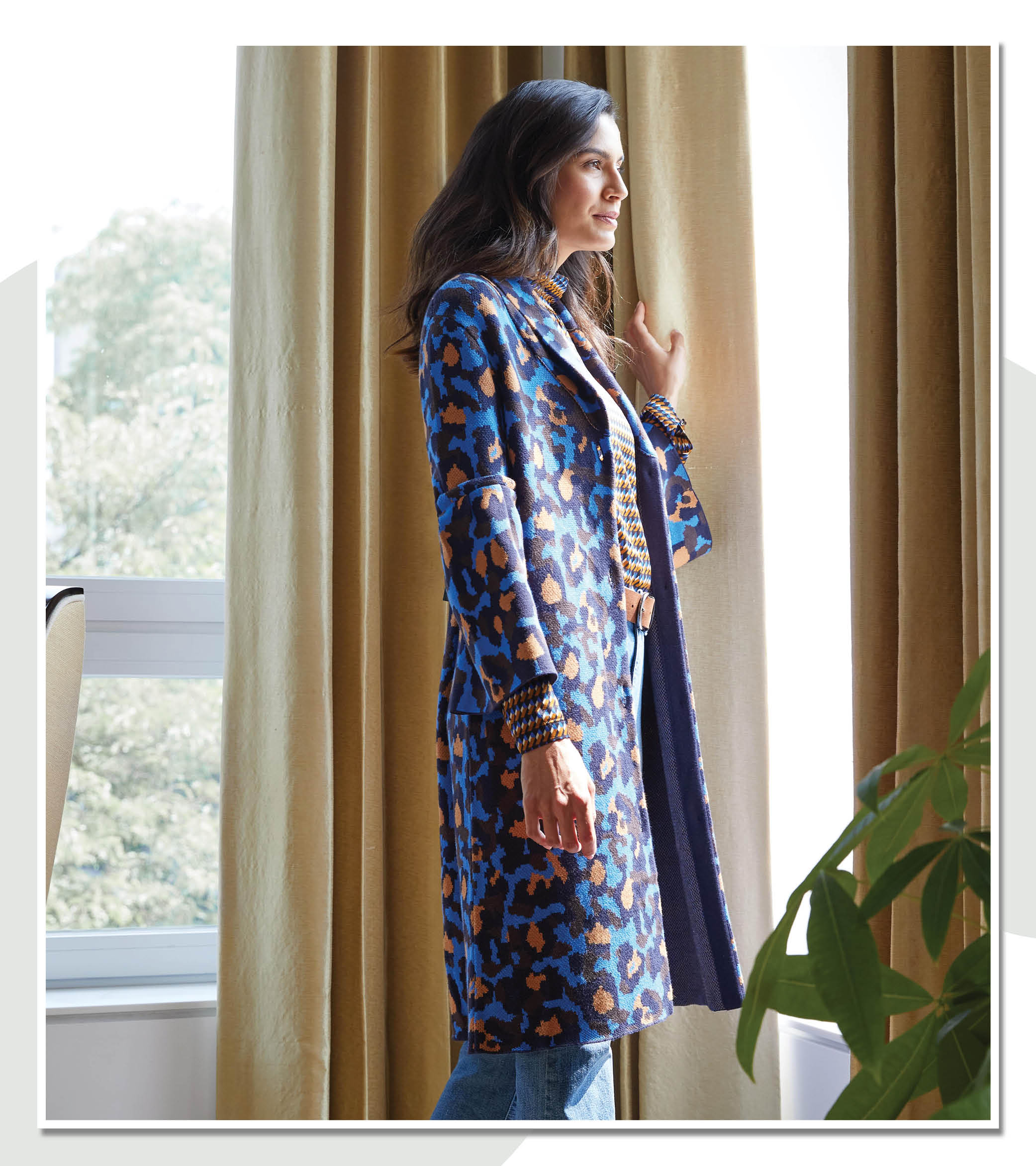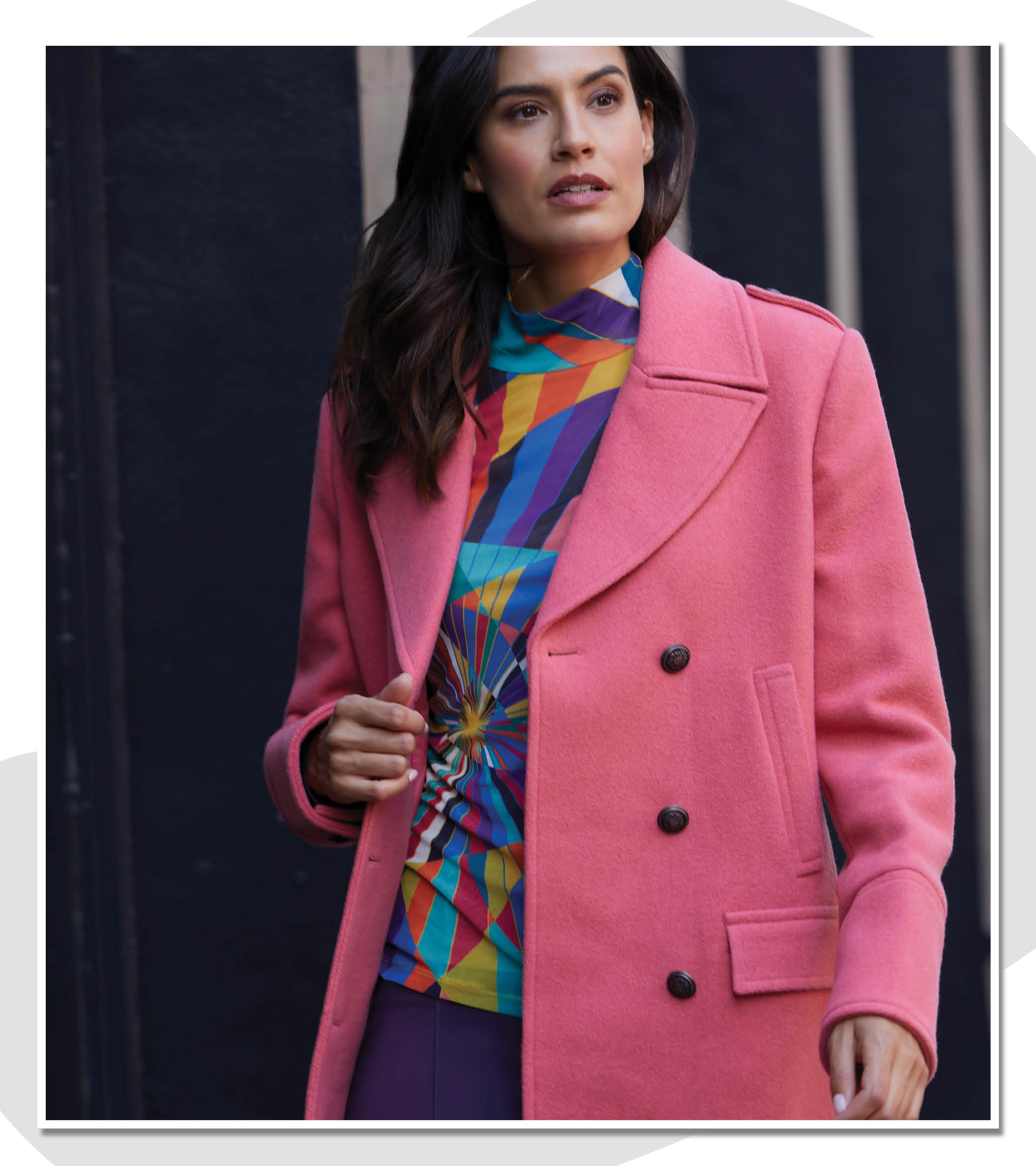 THE KALEIDOSCOPE TREND: THE VIBRANT COLORS AND BOLD PATTERNS THAT WAKE UP A WARDROBE
Fall fashion unveils a delightful tapestry of vibrant colors, playful patterns, and cozy fabrics, bringing warmth and cheer to the season. Bold and bright hues emerge, including hot citronelle green, pink peacock, opulent purple, red orange, and tea rose pink, painting the world with a joyful palette. Patterns dance with life, showcasing everything from whimsical sea eagle feathers to animal prints that are fierce in every sense of the word, adding a touch of surprise and excitement. Soft knits feature dazzling colorblocks of Barbados cherry and ocean depths blue. Coats in plush purple tweeds and pink wool not only shield us from the chilly air, but they also bring the sunshine. Fall fashion becomes a harmonious celebration, achieved with color, pattern, and wearable comfort, allowing us to express our unique personality while staying snug and stylish.