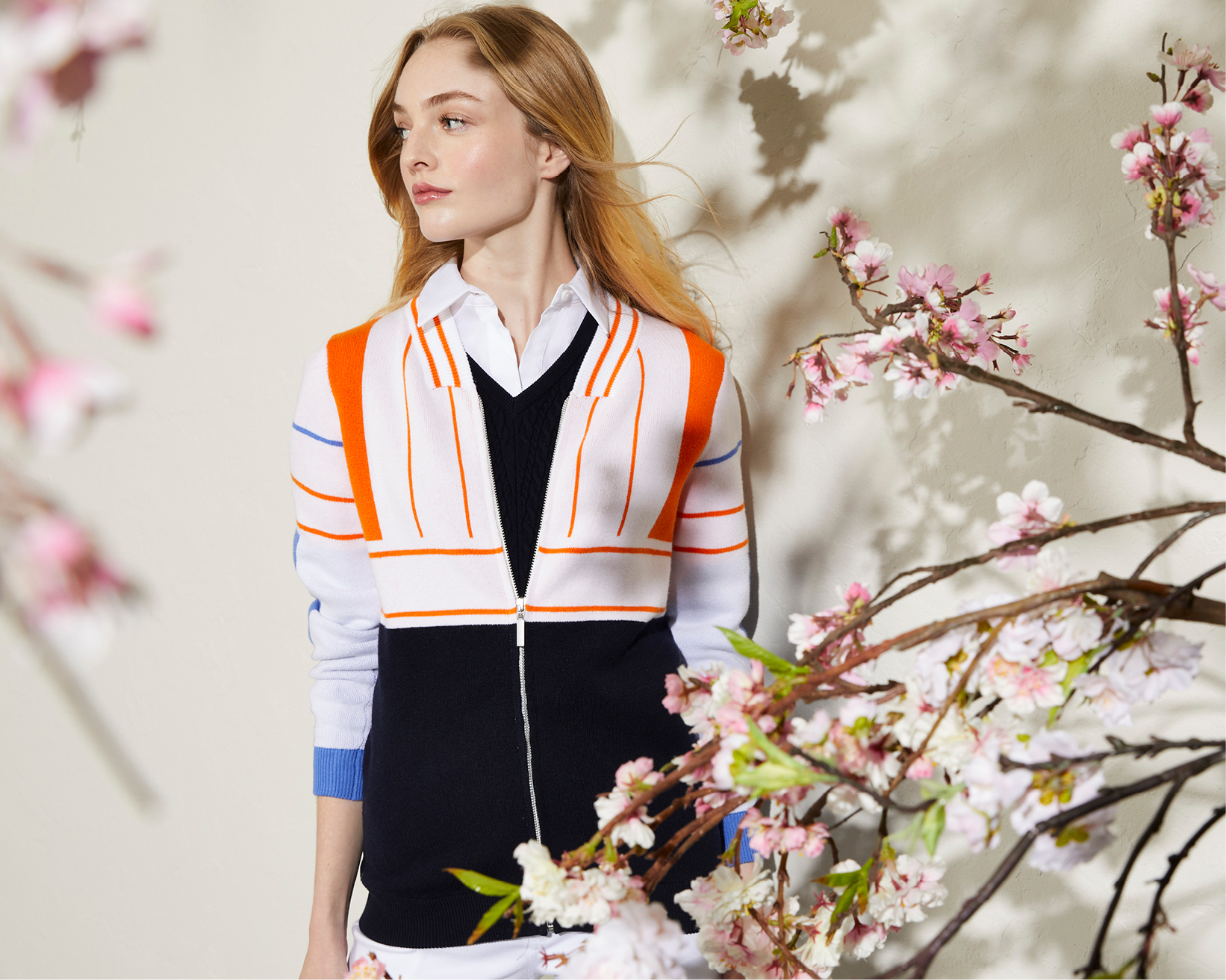 Spring 2022
Pattern Mixing
This season, we're delivering a masterclass in modern ways to mix patterns. Start easy, pairing solid jeans with knit and woven tops that have complex stripes, ric-rac, tile motifs, textured lace, colorblock, tweed, or embroidery. Try out a piece with a built-in mix, such as a print jacket with multi-width, multi-directional stripes, a shift with multi-scaled embroidered flowers, or a multi-color knit striped dress in six contrast stitches. Up the ante like a pattern mixing pro — pair a tweed skirt with a laser-patterned leather jacket, and an embroidered tank. Or opt for something equally simple yet striking, like a micro meets macro moment — a tile print blouse over pants in a larger matching print.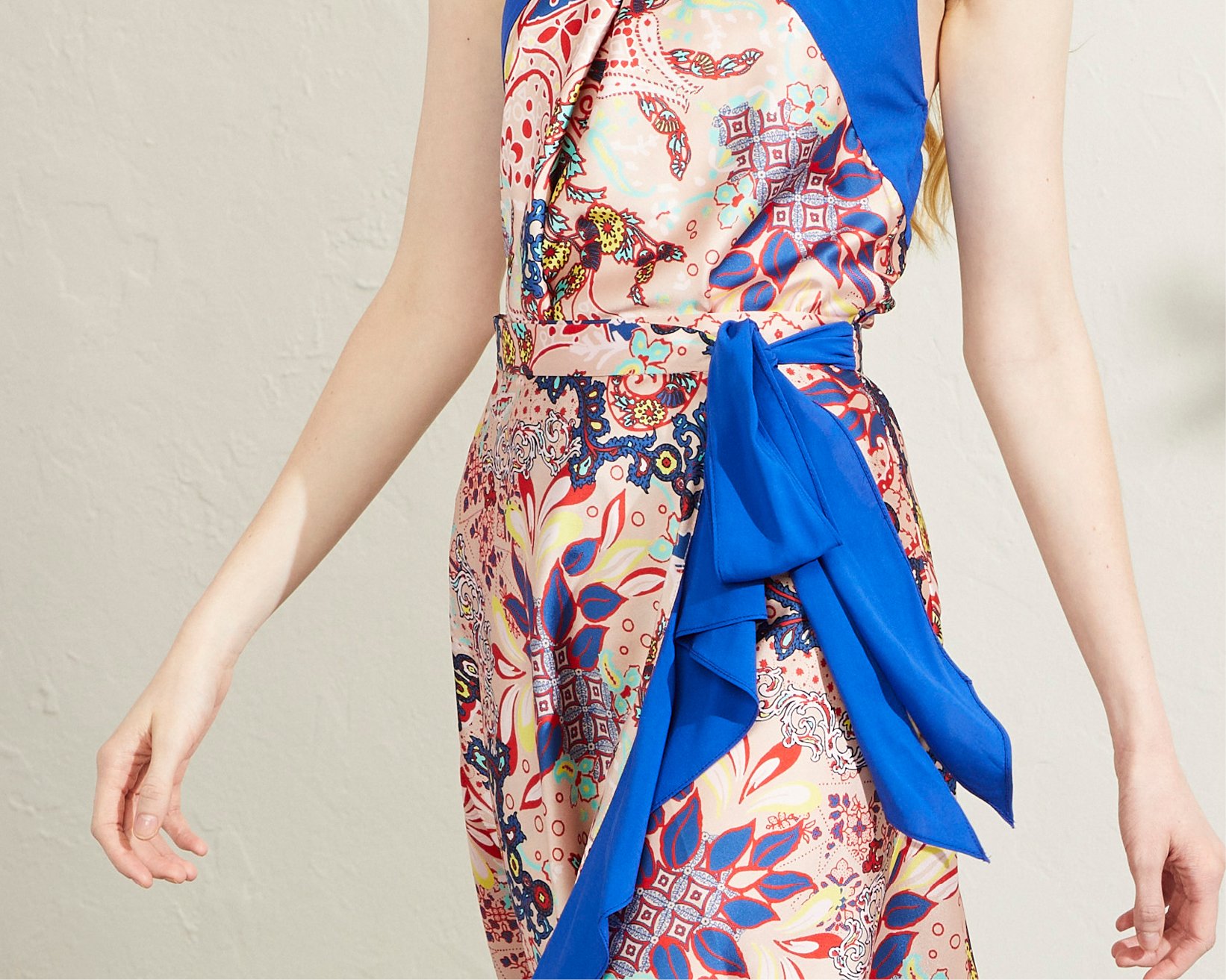 Maritime Magic
This season's nautical-inspired looks feel like a siren song. An impressive red knit blazer, blouson sweater, and cocoon dress deliver seafaring worthy style. Embroidered flame hearts lend whimsy to a navy check cruise shirt. A brassy scarf print top and skirt features navy as well as cobalt. A red, white, and navy dolman sweater has the graphic punch of a semaphore flag. Opt for a navy cable-knit twinset for a look that's as timeless as it is fun. Style this season's take on a tennis dress in navy stripes solo or pair it with the navy cardi or a navy houndstooth bar jacket. An ultra-feminine twist on a leather jacket delivers an unexpectedly delicate finishing touch to a navy cable shell and jeans.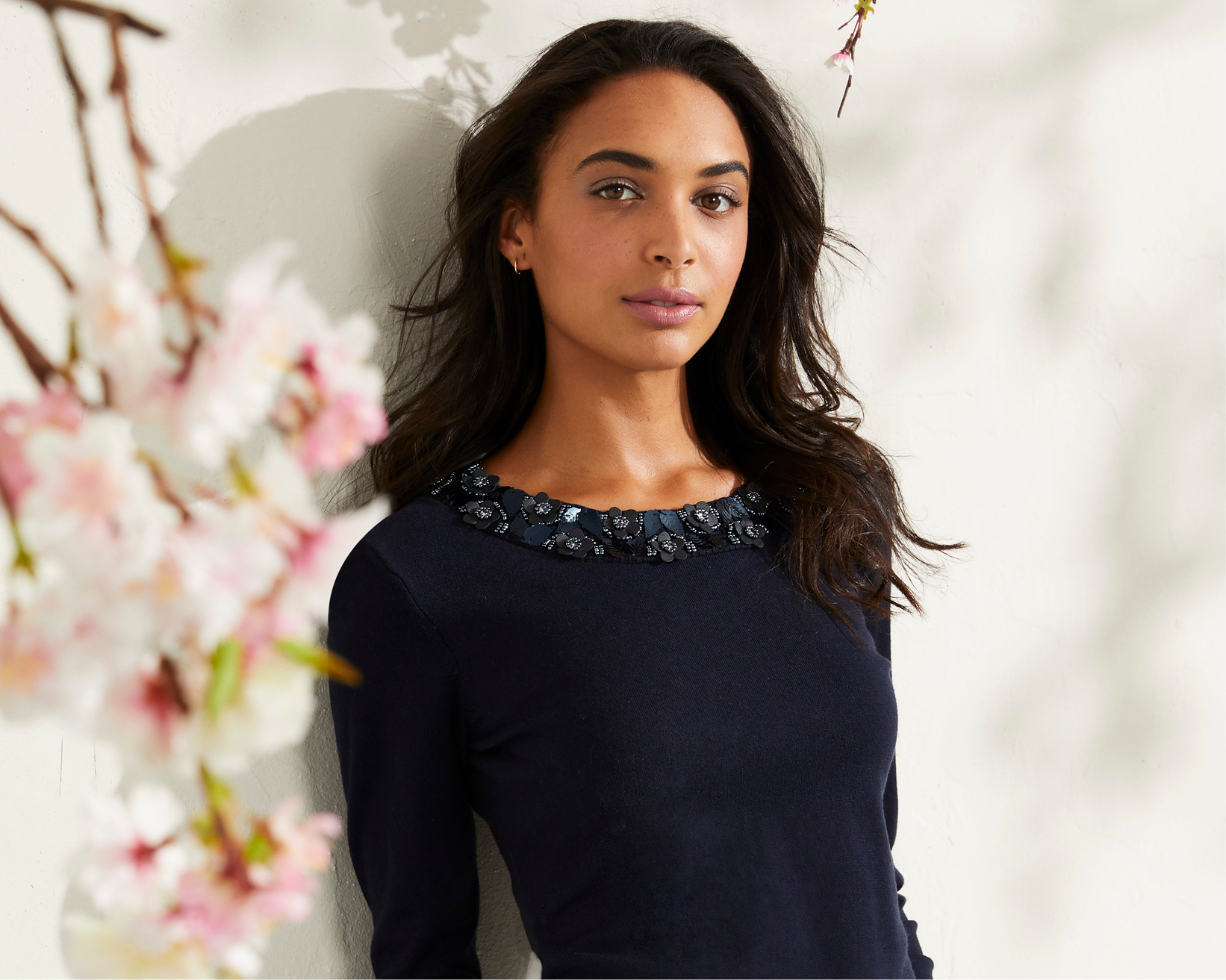 Special Affairs
Meet the moments this season with a wardrobe that caters to the full spectrum of your social calendar. Desk-to-dinner outfits layer jackets in bold houndstooth or subtle varied stripes with matching sheaths, solid sweater shells, nautical pants, matching pants, and even jeans. Jeans-appropriate casual encounters rivet attention when they include tops in stunning painterly stripes or floral dévoré. Take white pants up a notch with a richly embellished sweater. For a truly important affair, go all out with a ravishing flame print silk dress, a floral jacquard cocktail dress, or a dazzling plaid organza tunic and skirt set.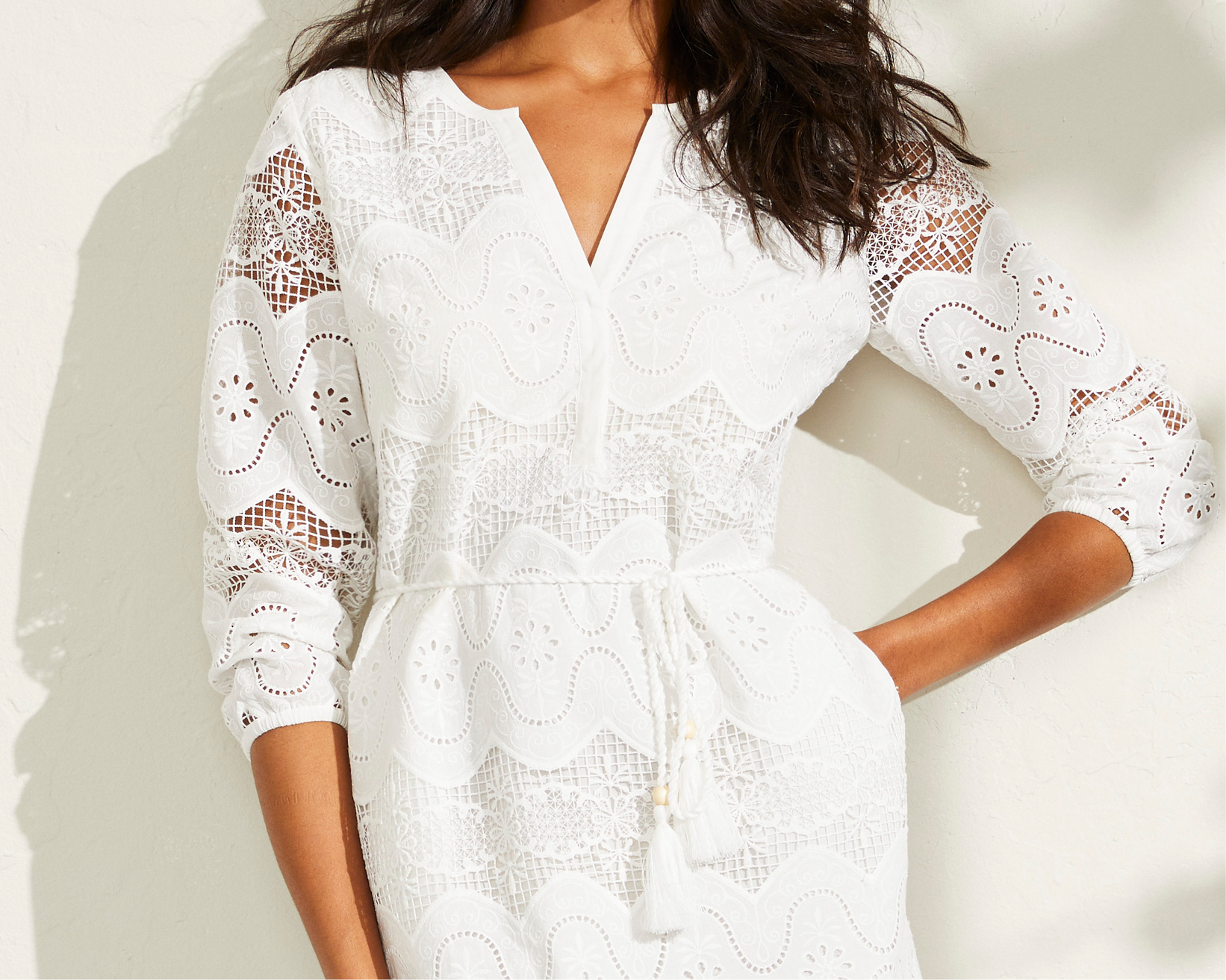 winning with contrasts
Dark and light colors always look elegant, whether separate or together. Solid iterations focus interest on posh texture. An all-white dress relies on engineered broderie anglaise for visual impact, along with a beaded rope belt and tassels. A solid black dress can be A-line or belted into a fit and flare. A sheath contrasts white and black houndstooth with a black flounce and side panels. A sleeveless top in rich black, white, and ivory eyelet has a grey takeaway when ensembled with a white skirt. French jacquard shorts in ivory and forest green create the same effect, when paired with a white blouse.