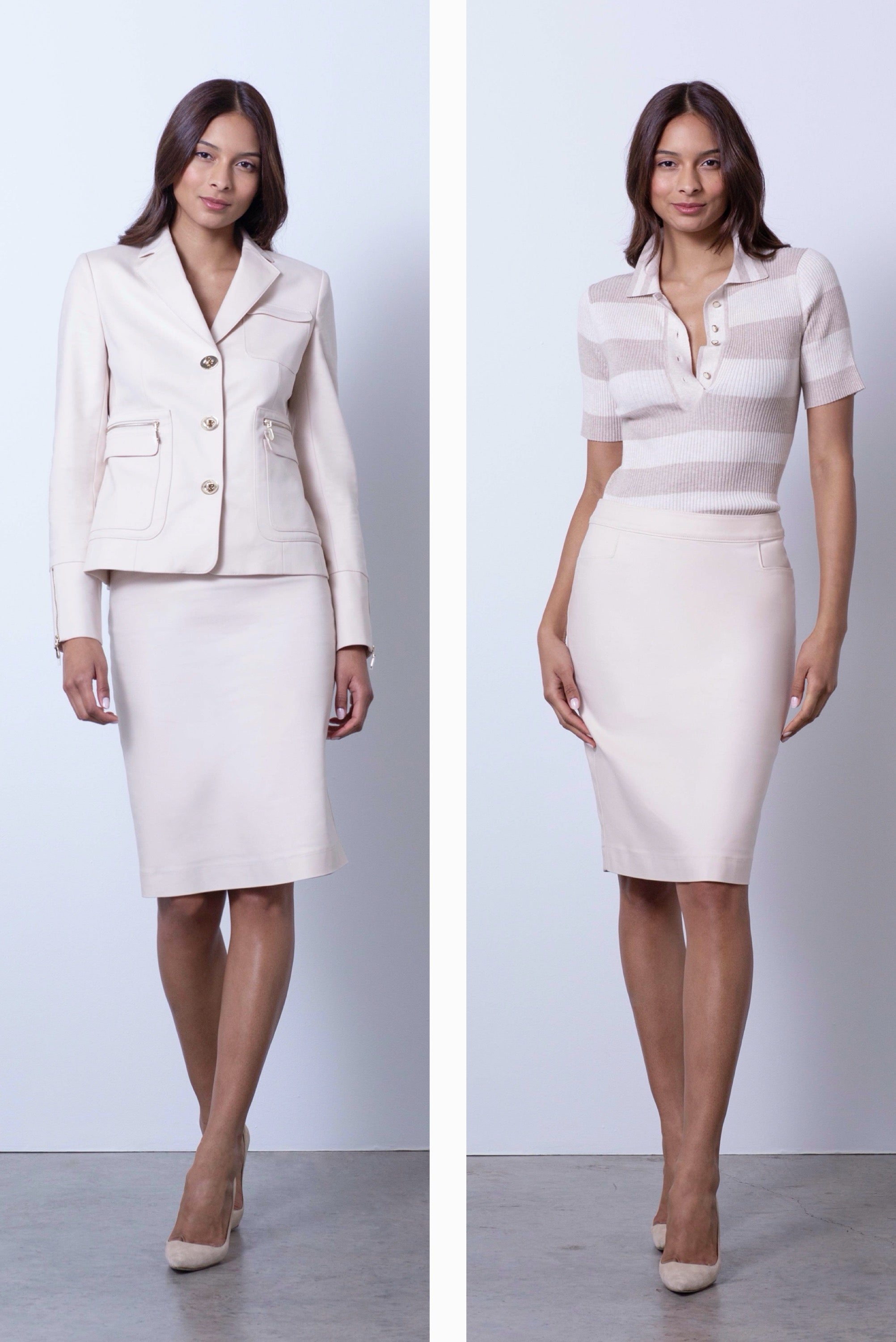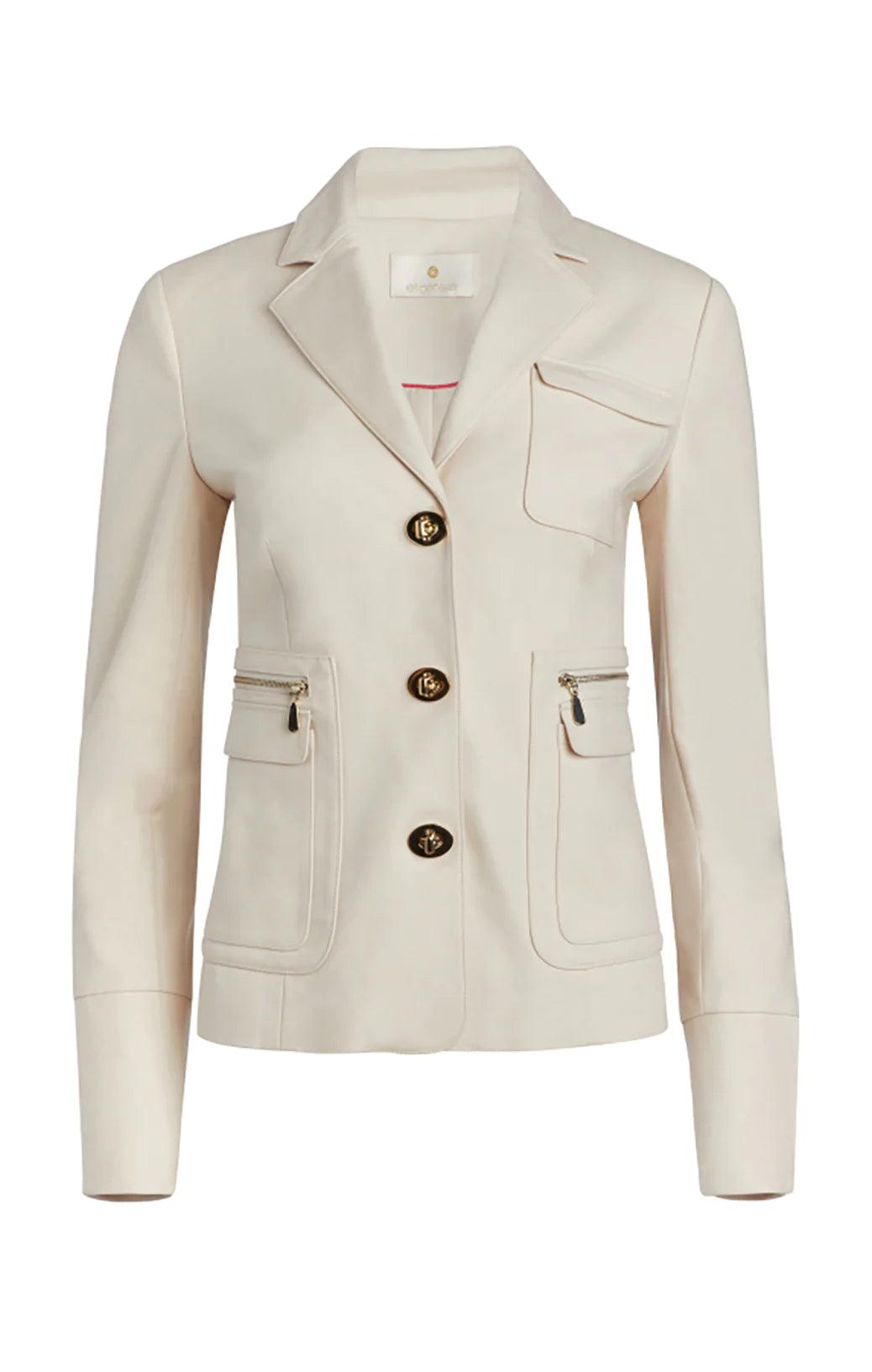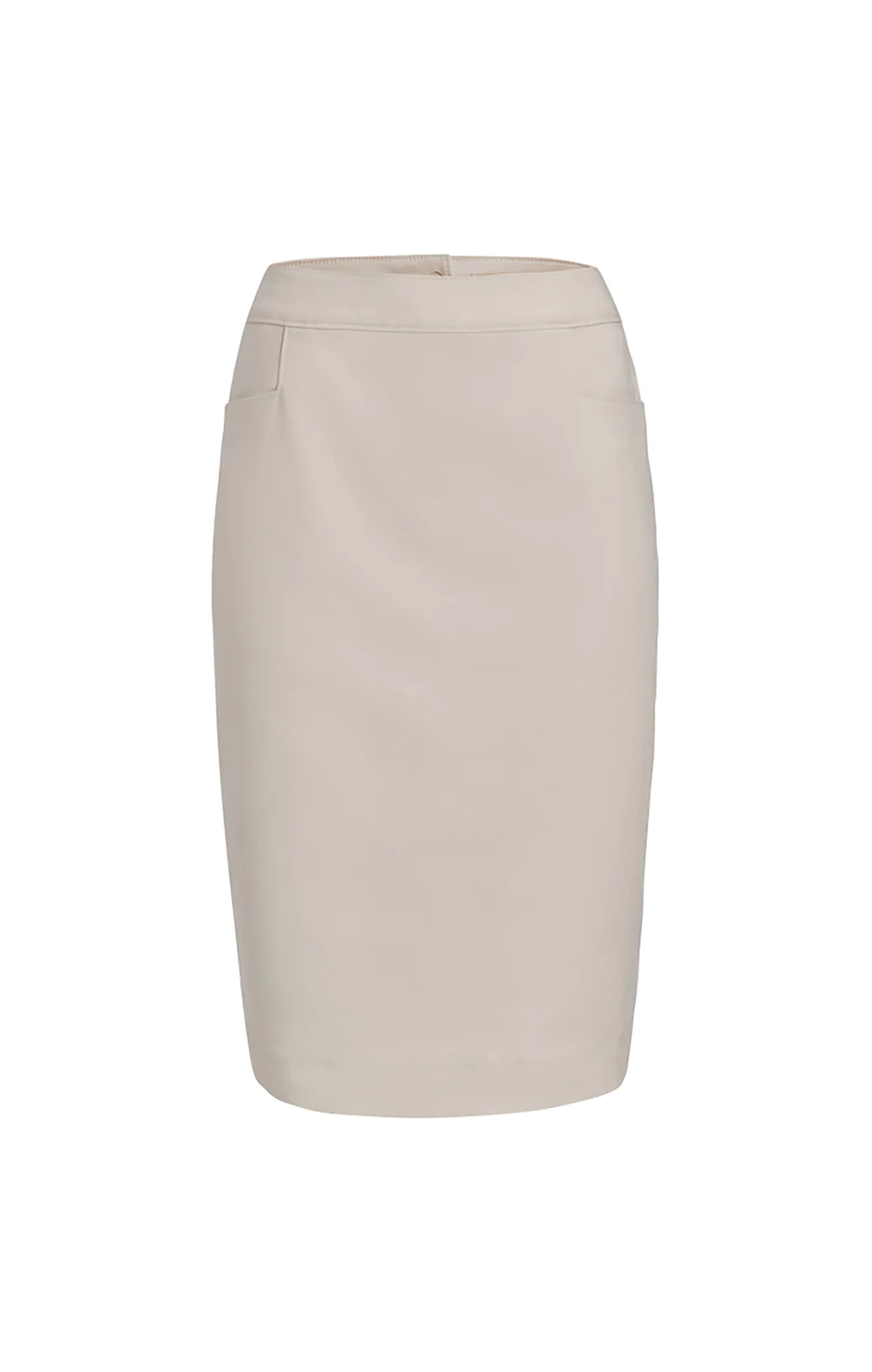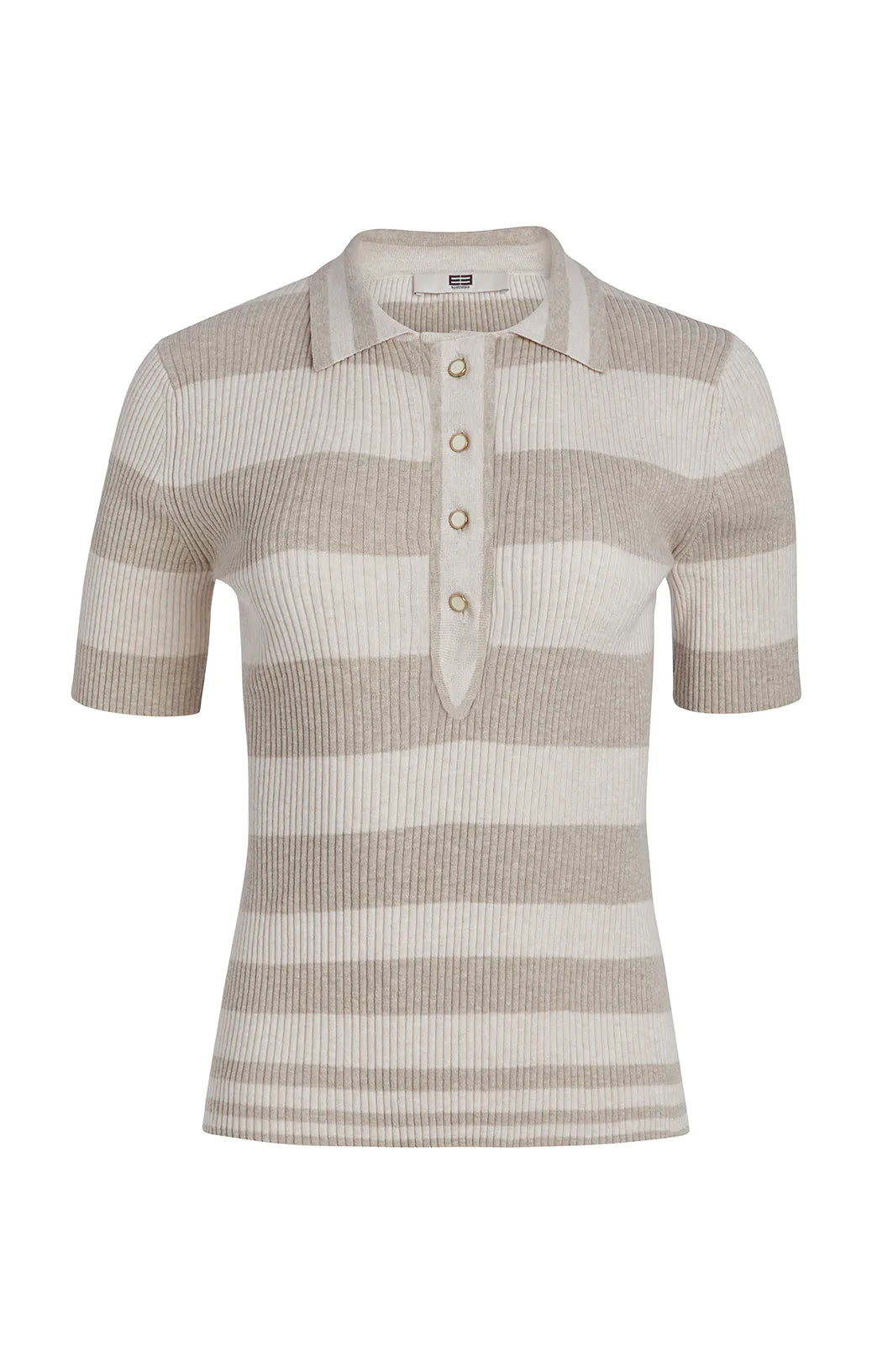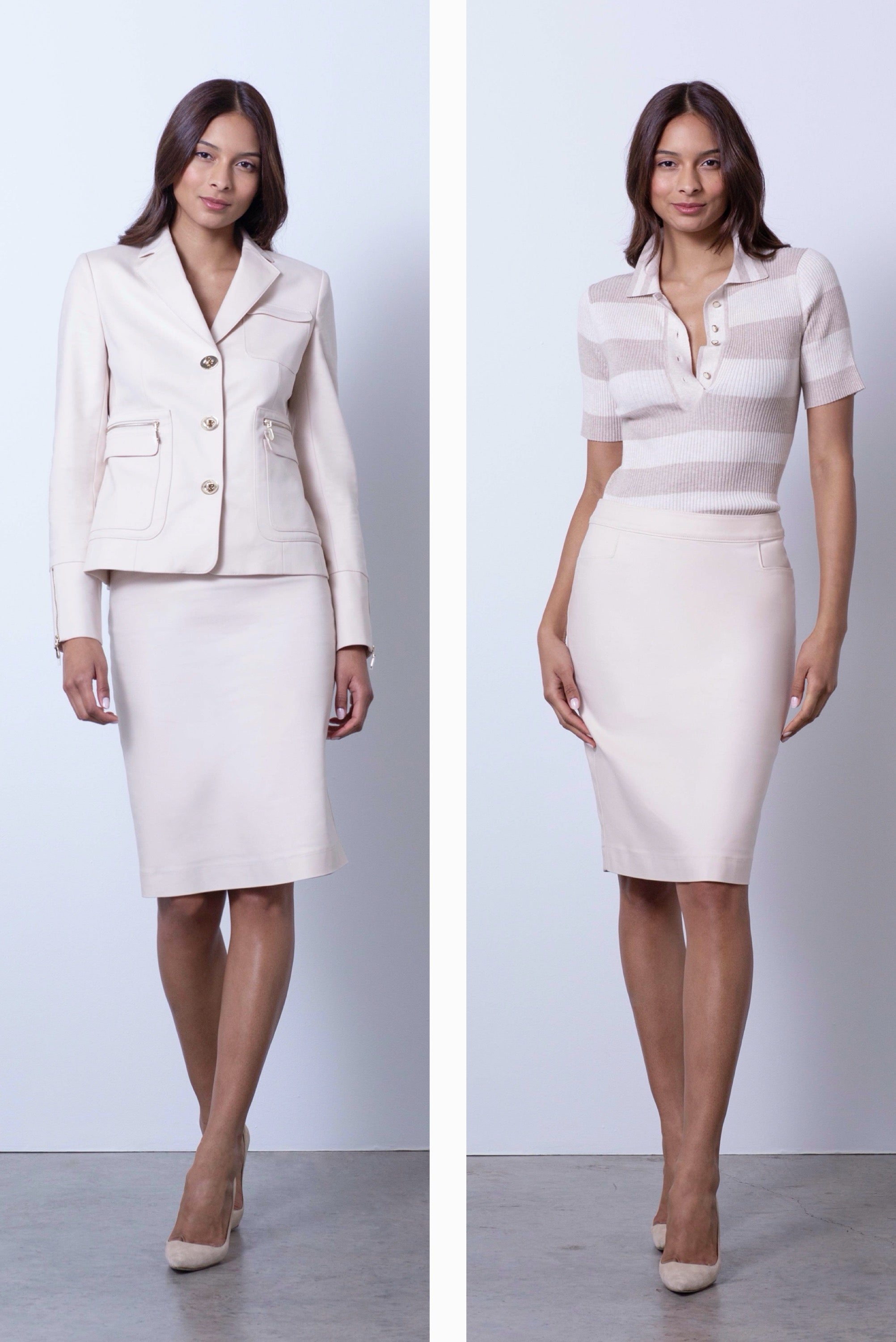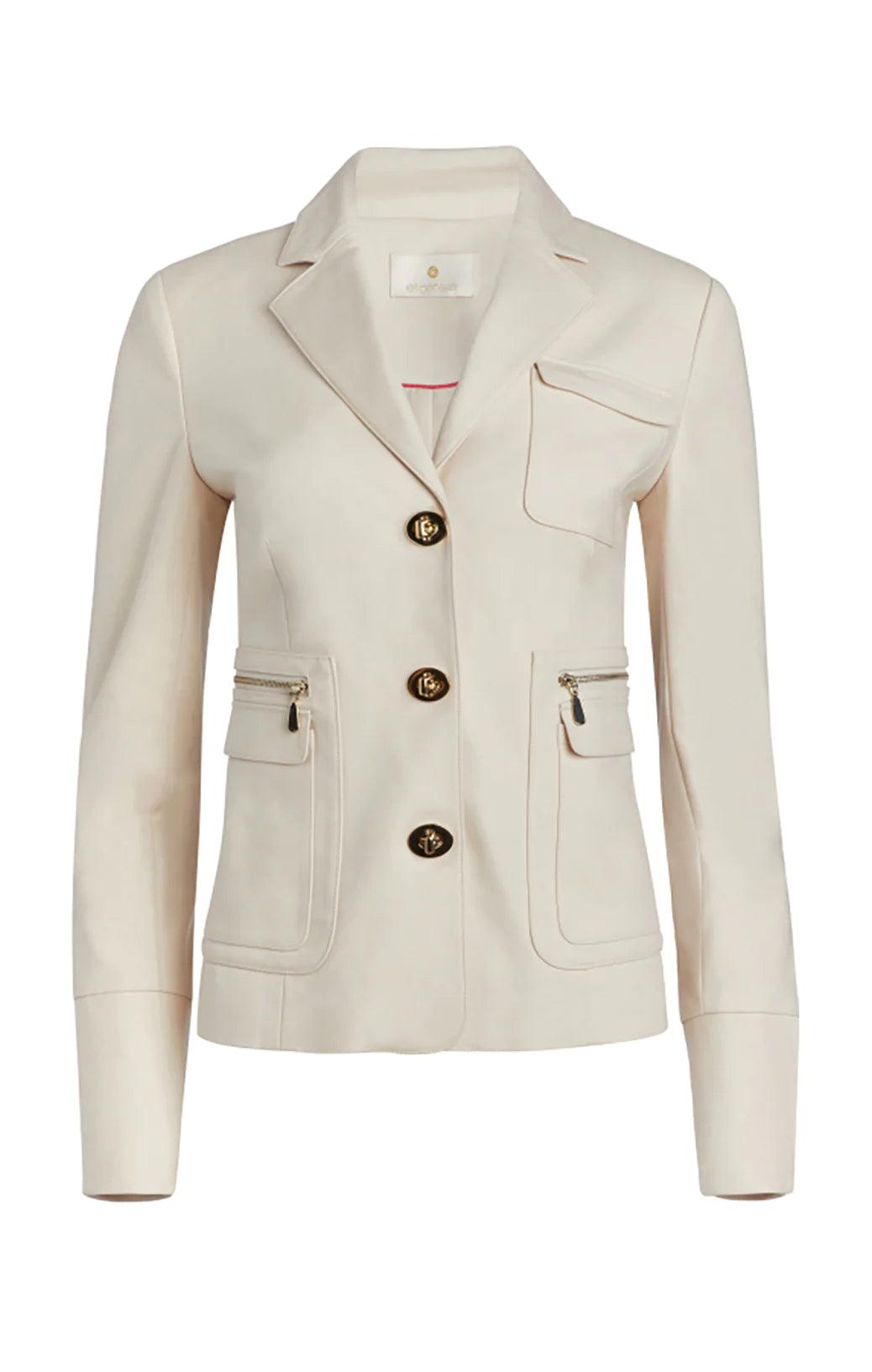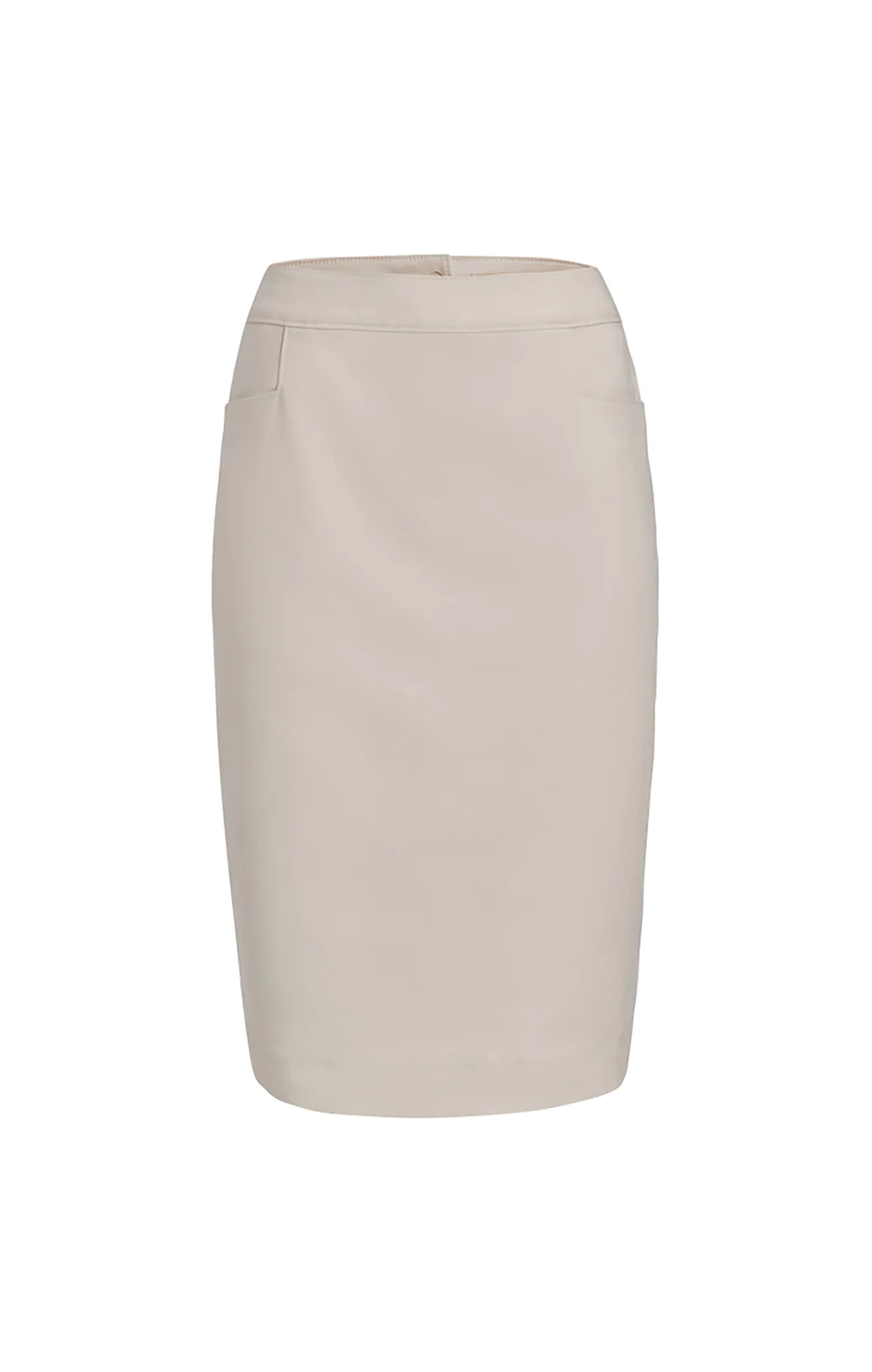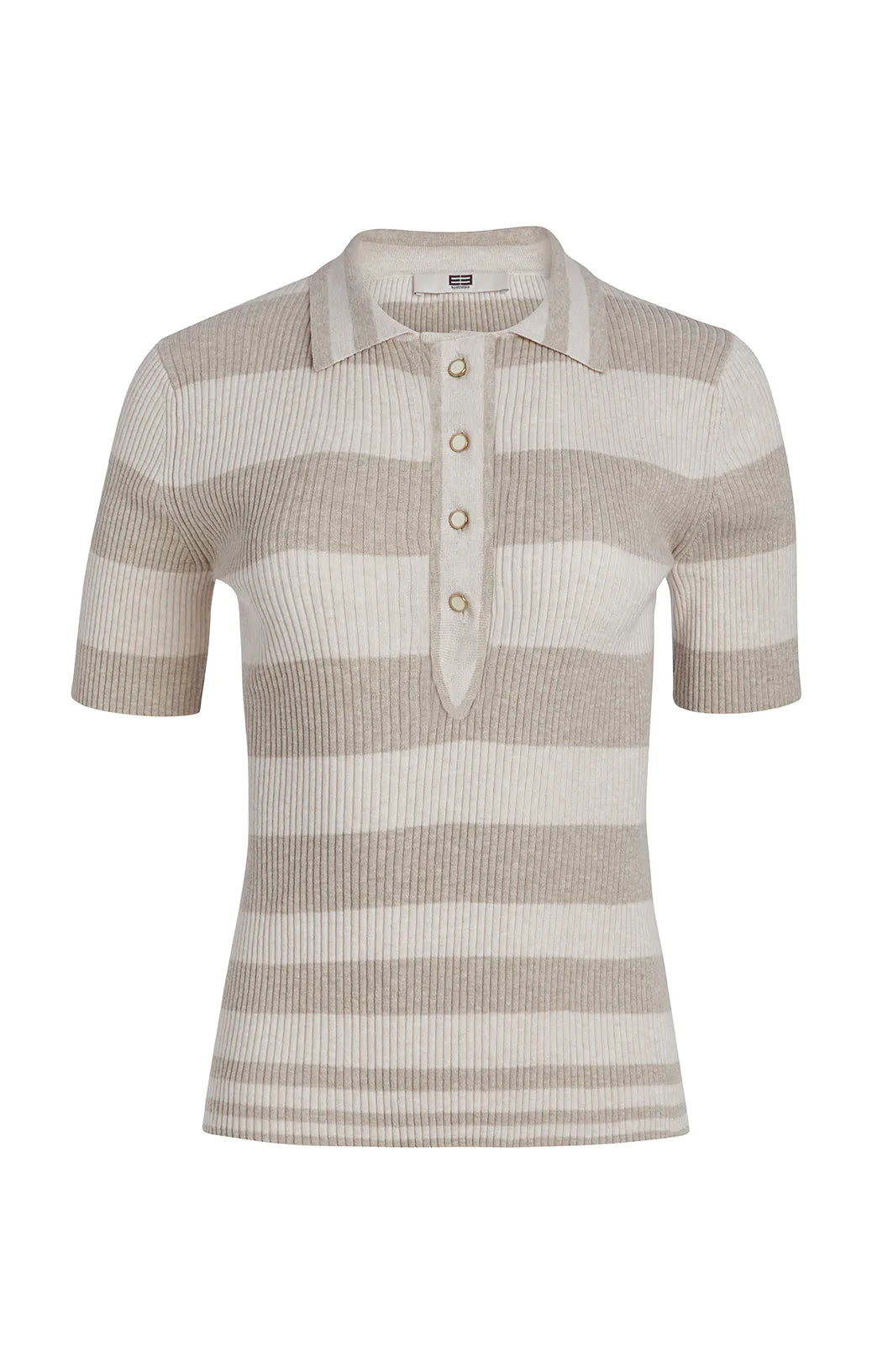 STYLES IN THIS LOOK
Etcetera | Spring 23 Lookbook Page 7
Mayfair Jacket - Sustainable blazer in satin-finished stretch double weave features sustainable organic cotton and lyocell. The seven front pockets make it a wardrobe imperative. Champagne beige looks posh.
Mayfair Skirt - Champagne beige A-line skirt adds a lustrous satin finish and a beautiful drape to outfits. The stretch-cotton, double-weave fabric also comprises sustainable organic cotton and lyocell.
Café Au Lait Top - This graduated intarsia stripe polo sweater in a varied rib-stitch features a cotton and linen-blend yarn with sustainable polyester. The two neutral beige shades will ensemble with ease.