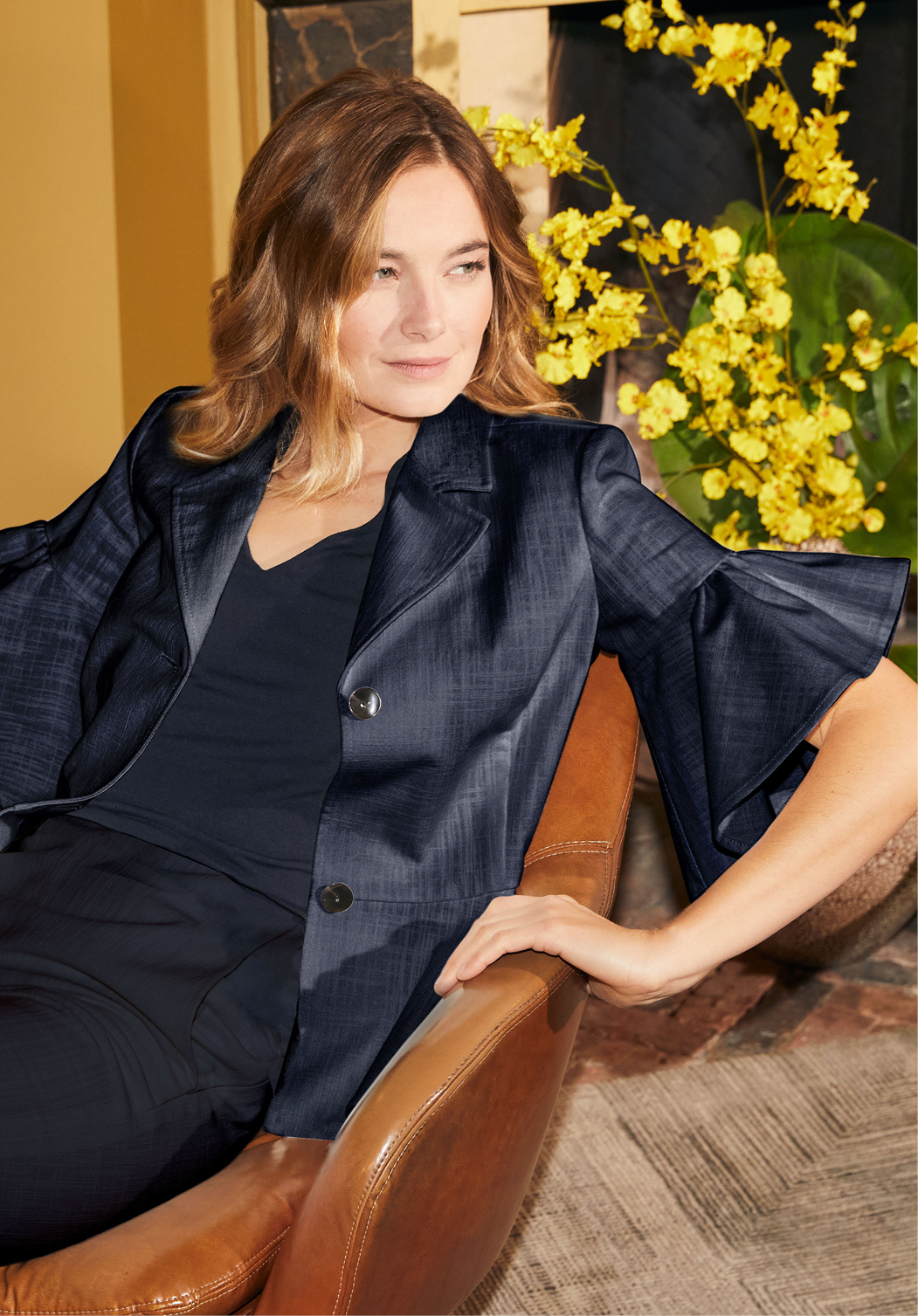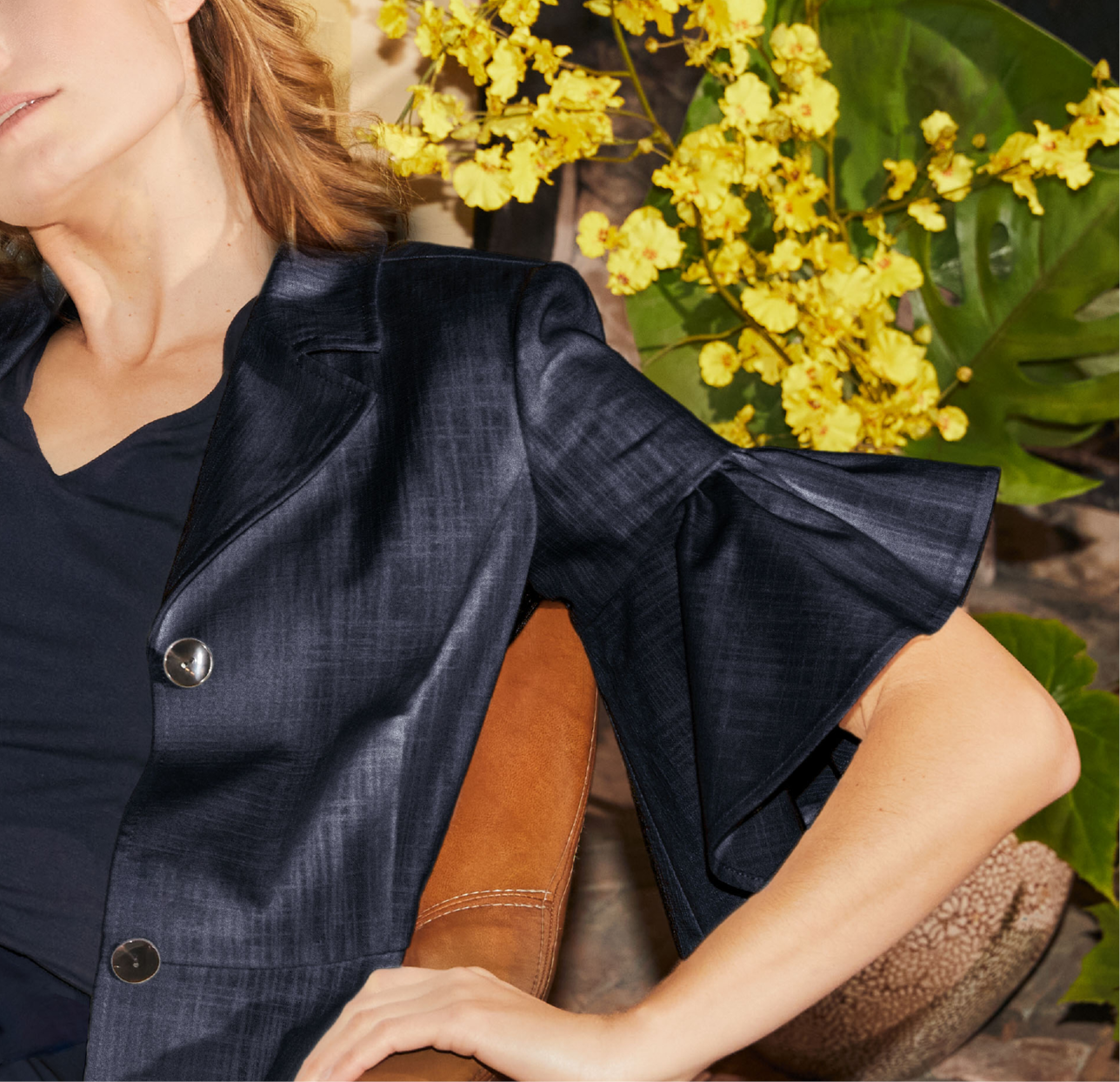 West Coast Attitude
Bringing West Coast Hippie culture up to the moment, the Etcetera summer line makes magic with unique tie-dye and floral prints, the refined craftsmanship of patchwork and embellished color block pieces. In sync with an enlightened personality, these easy new fits evoke the casual atmosphere of the vintage Haight Ashbury lifestyle.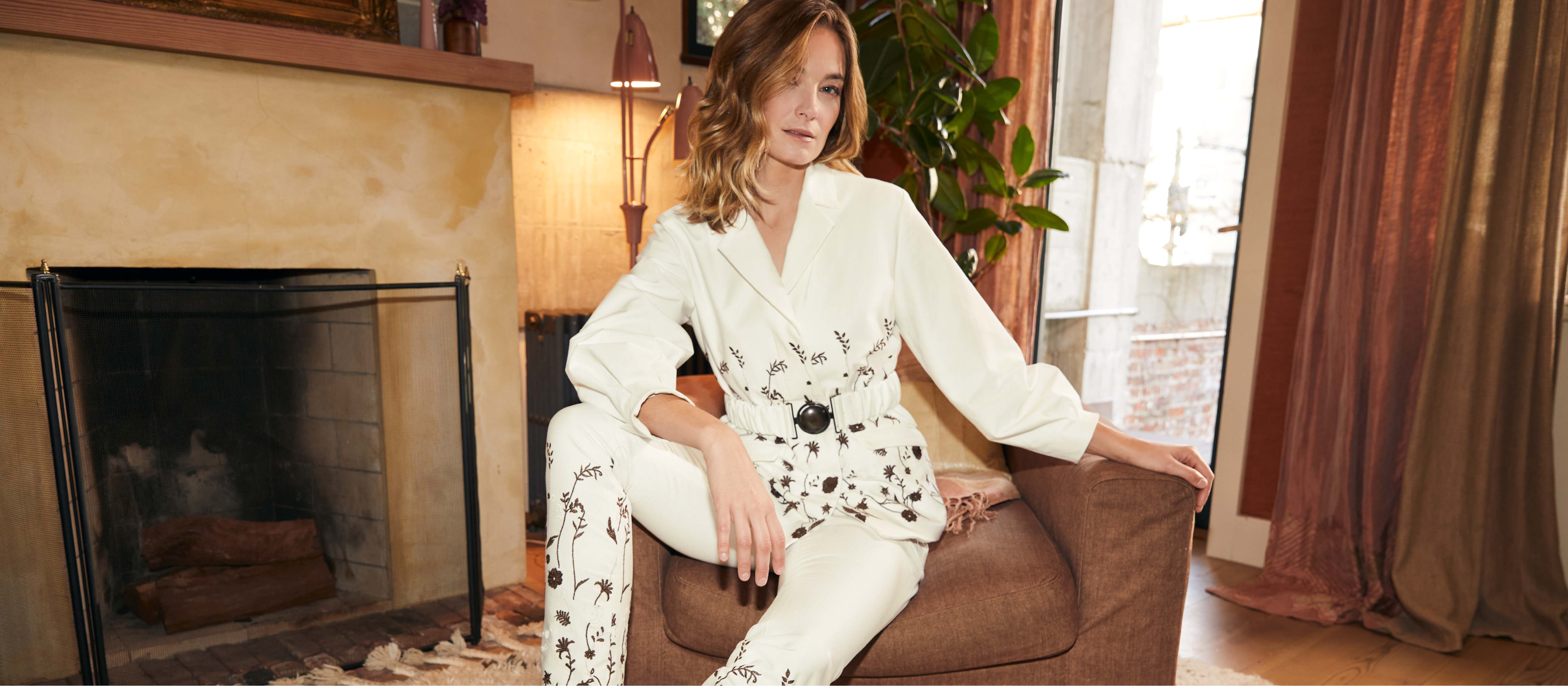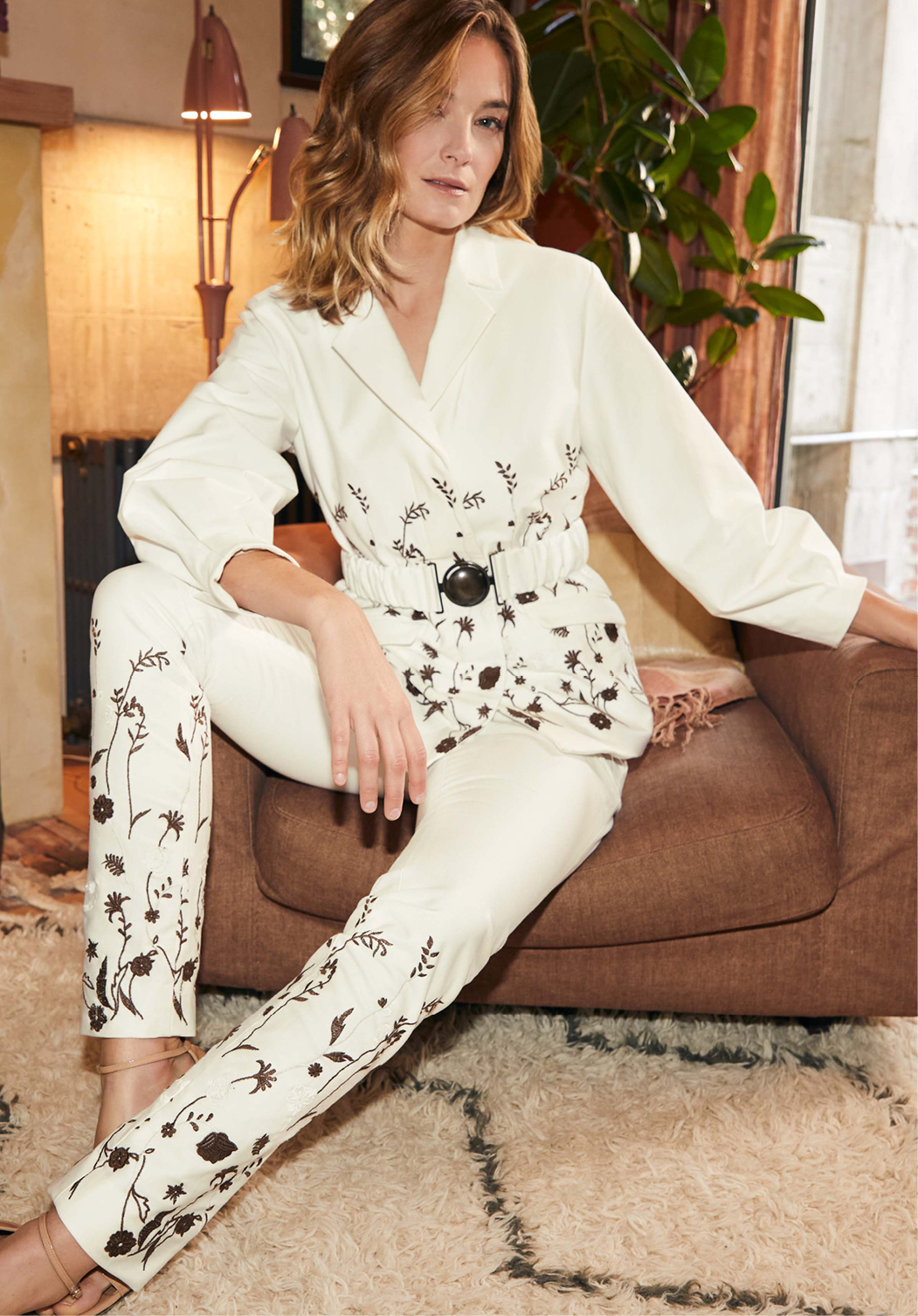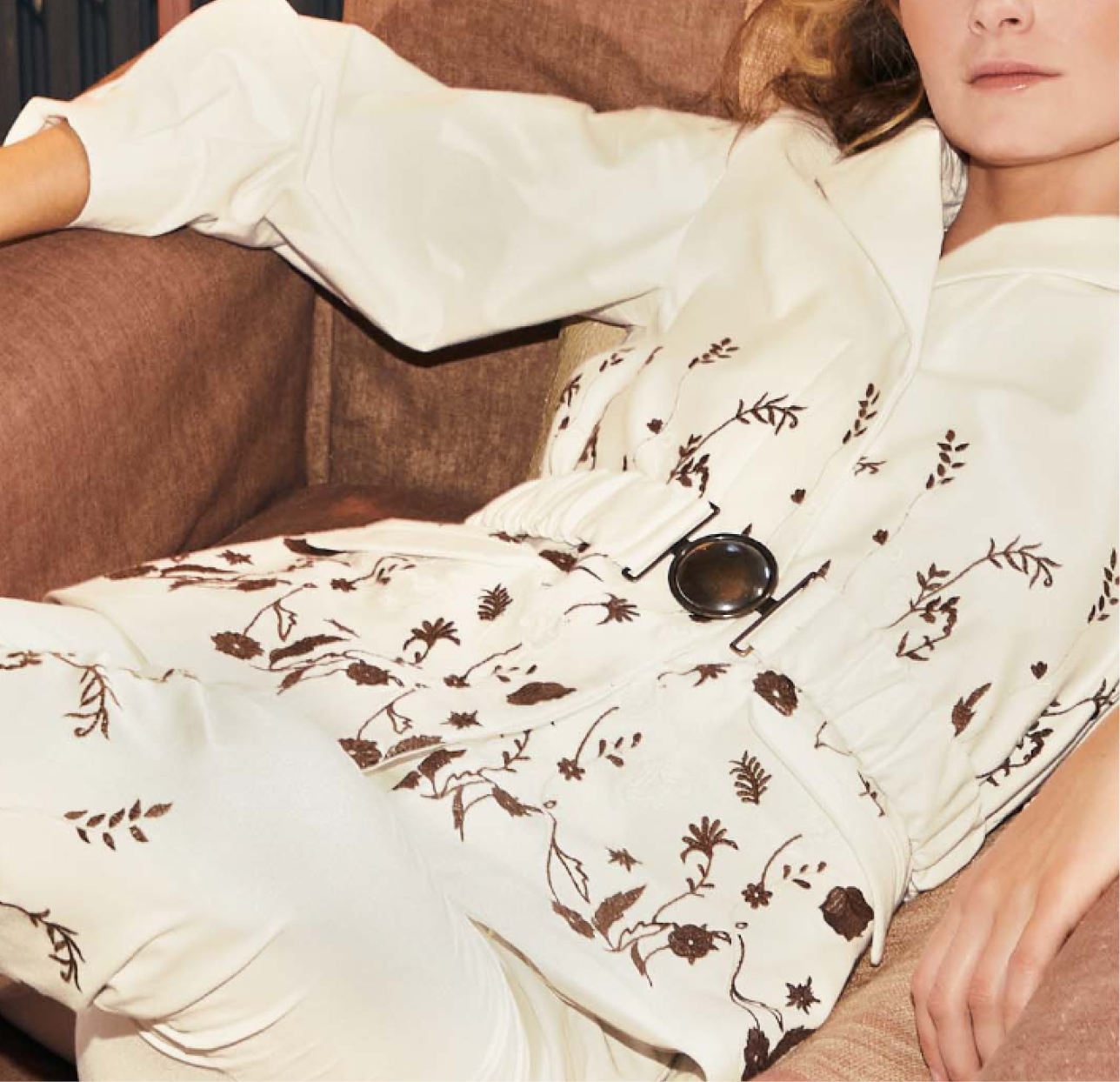 Wild Child
From the desert to the jungle, this season takes inspiration from the untamed wilderness. A giraffe inspires patterns in sophisticated clay and mulch shades that work together as a versatile neutral. The fleet and elegant gazelle influences the muted neutrals in fancy knits with streamlined stripes. The wild expanses of arid grasses and flowers of the Savanna inform the delicate embroidery and colors of mixable separates. Despite their wilderness source, all these pieces represent the height of urban sophistication.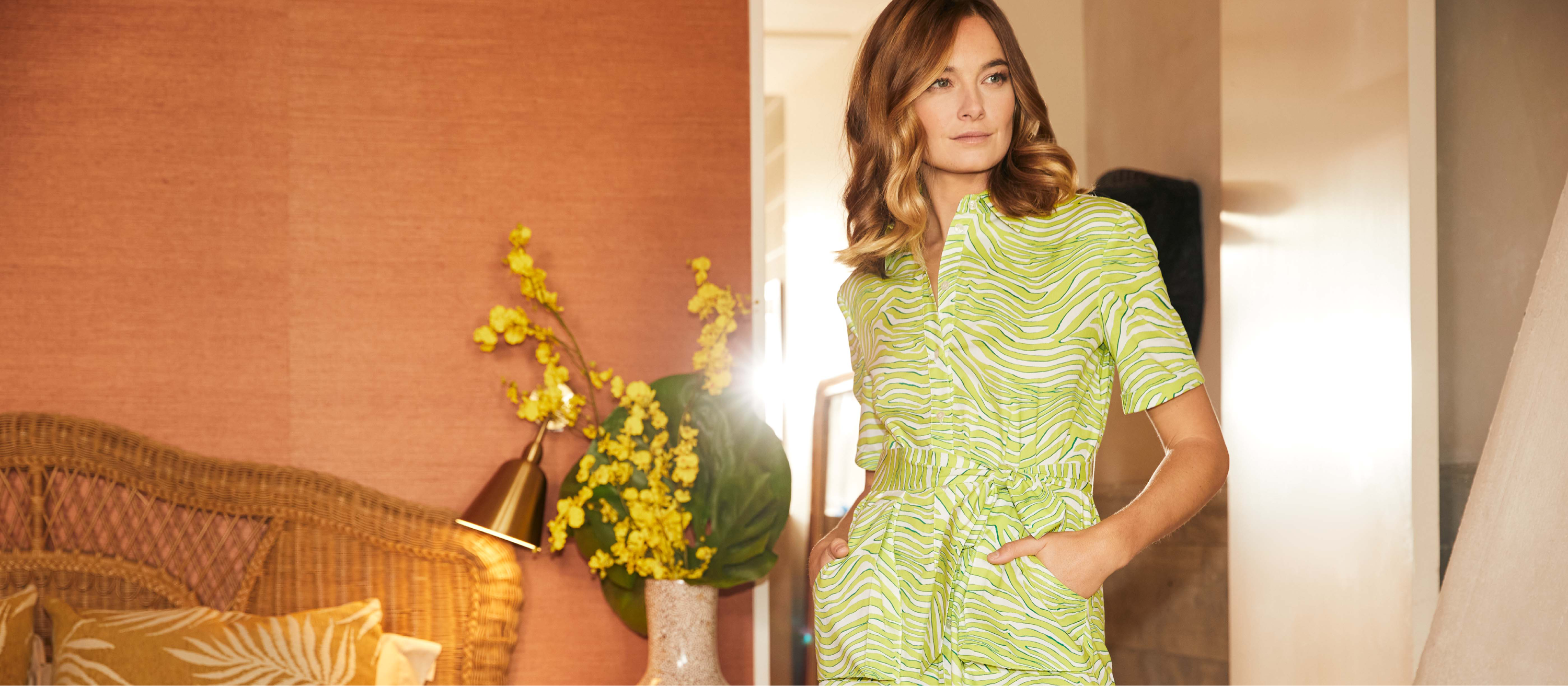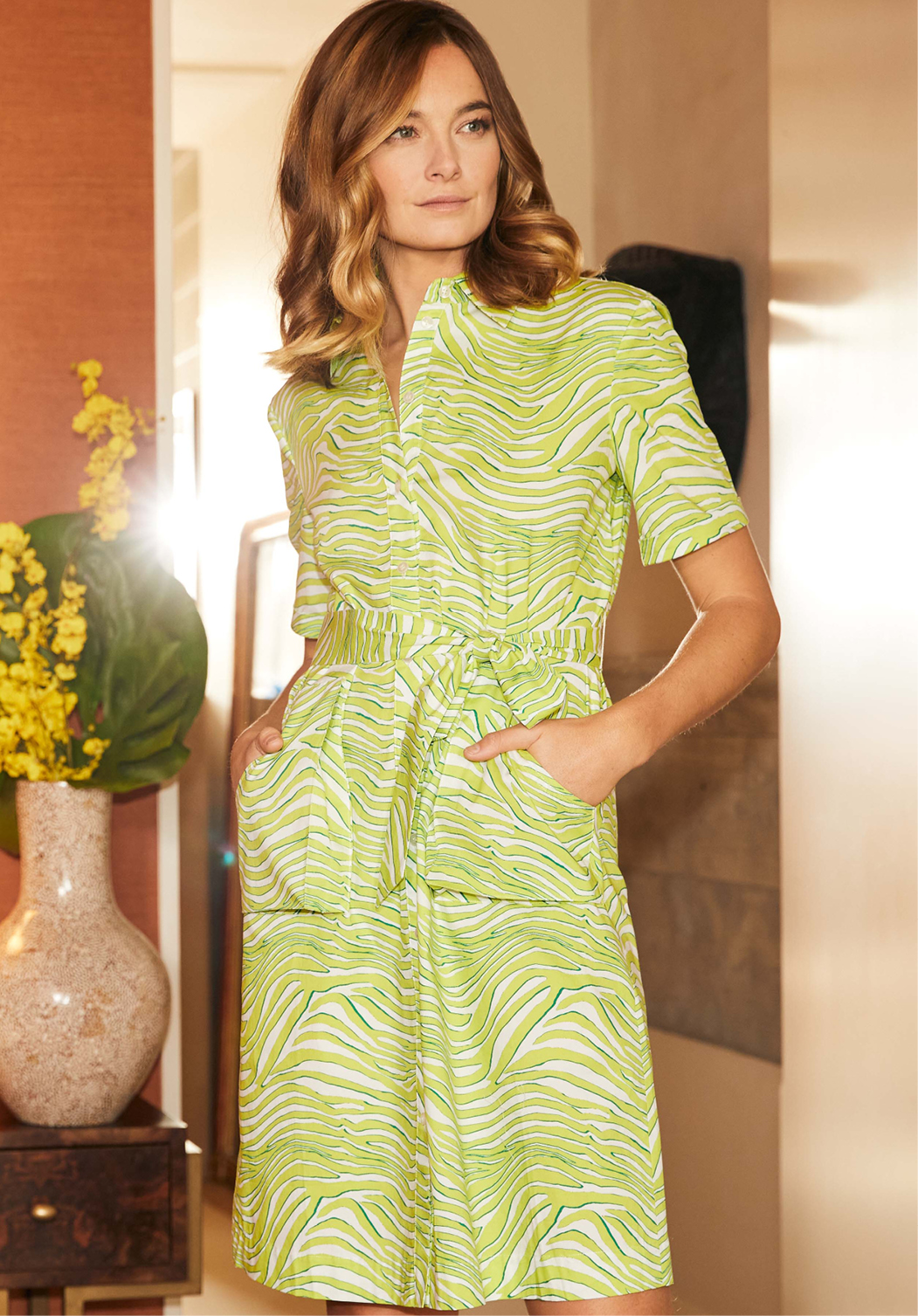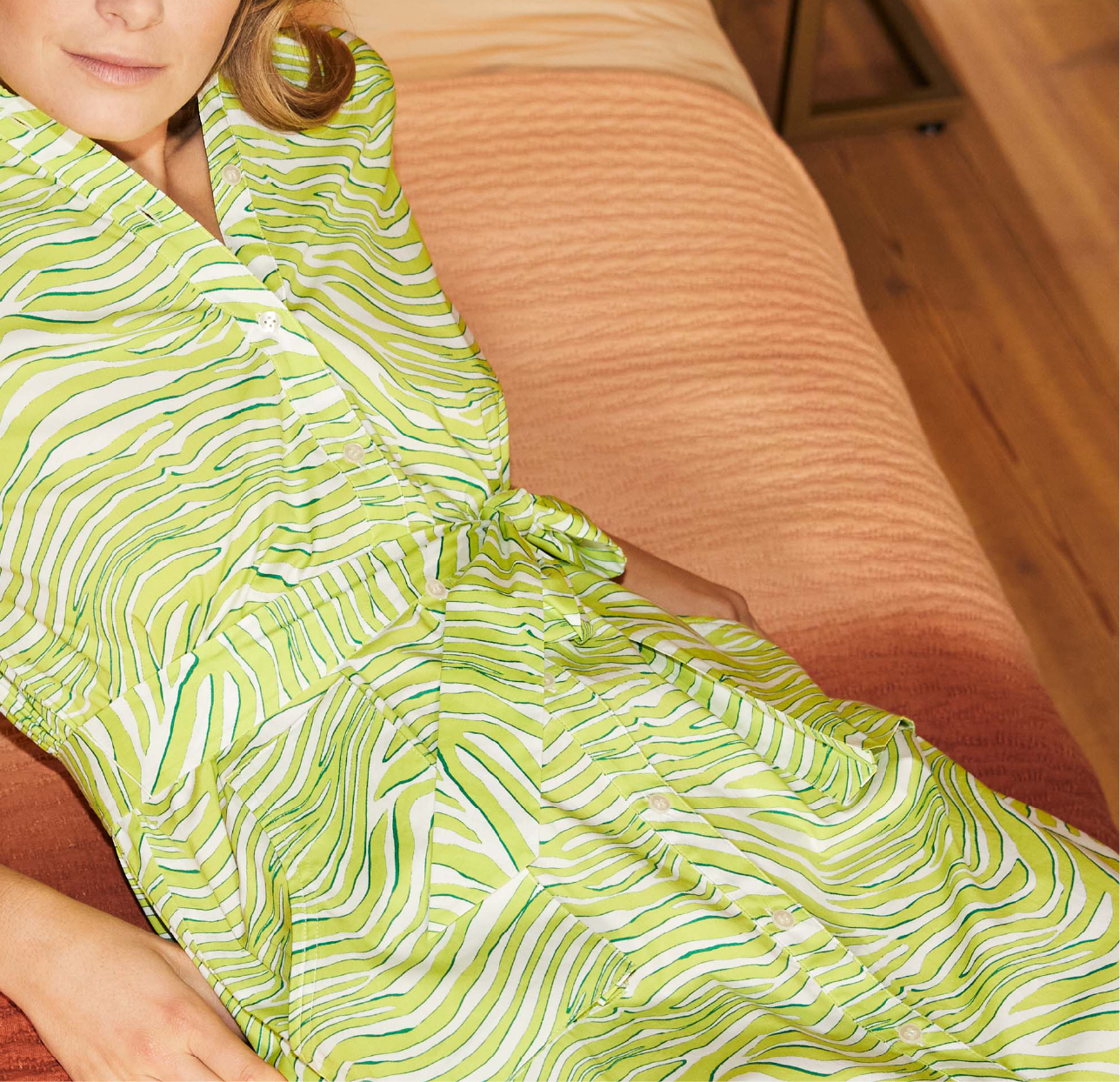 Bright Future
Airy summer creations take their cue from a panoply of radiant summer shades, designed to look good under the intense summer sun. Crocus purple was born to grace refreshing floral print pants. Kiwi colada takes green into a spicy acid range. Tickled pink provides feminine charm, from fancy lace pieces to cross-dyed denim jeans. Festive firecracker orange dresses and skirts and seven-color mitered stripes punch up your summer wardrobe for a thrilling Fourth of July.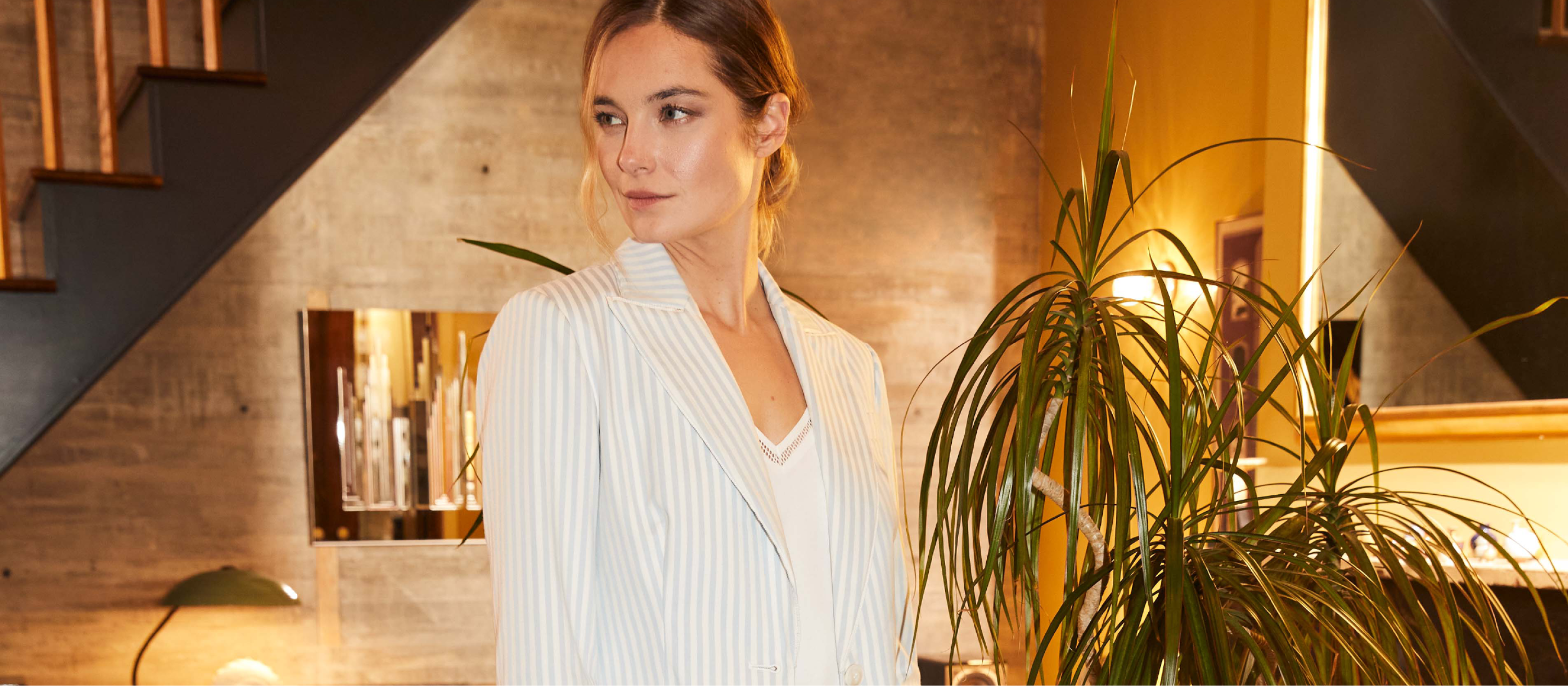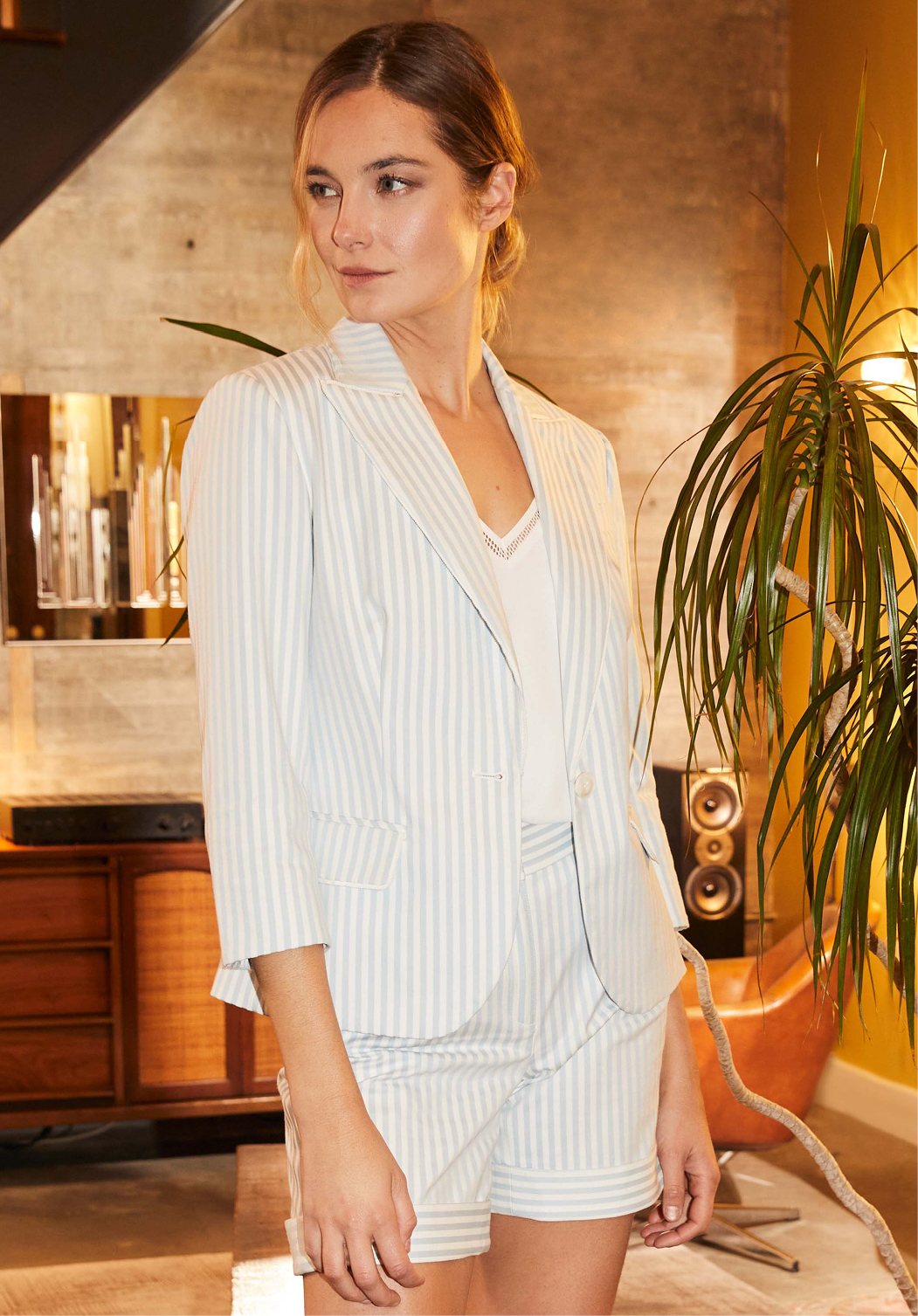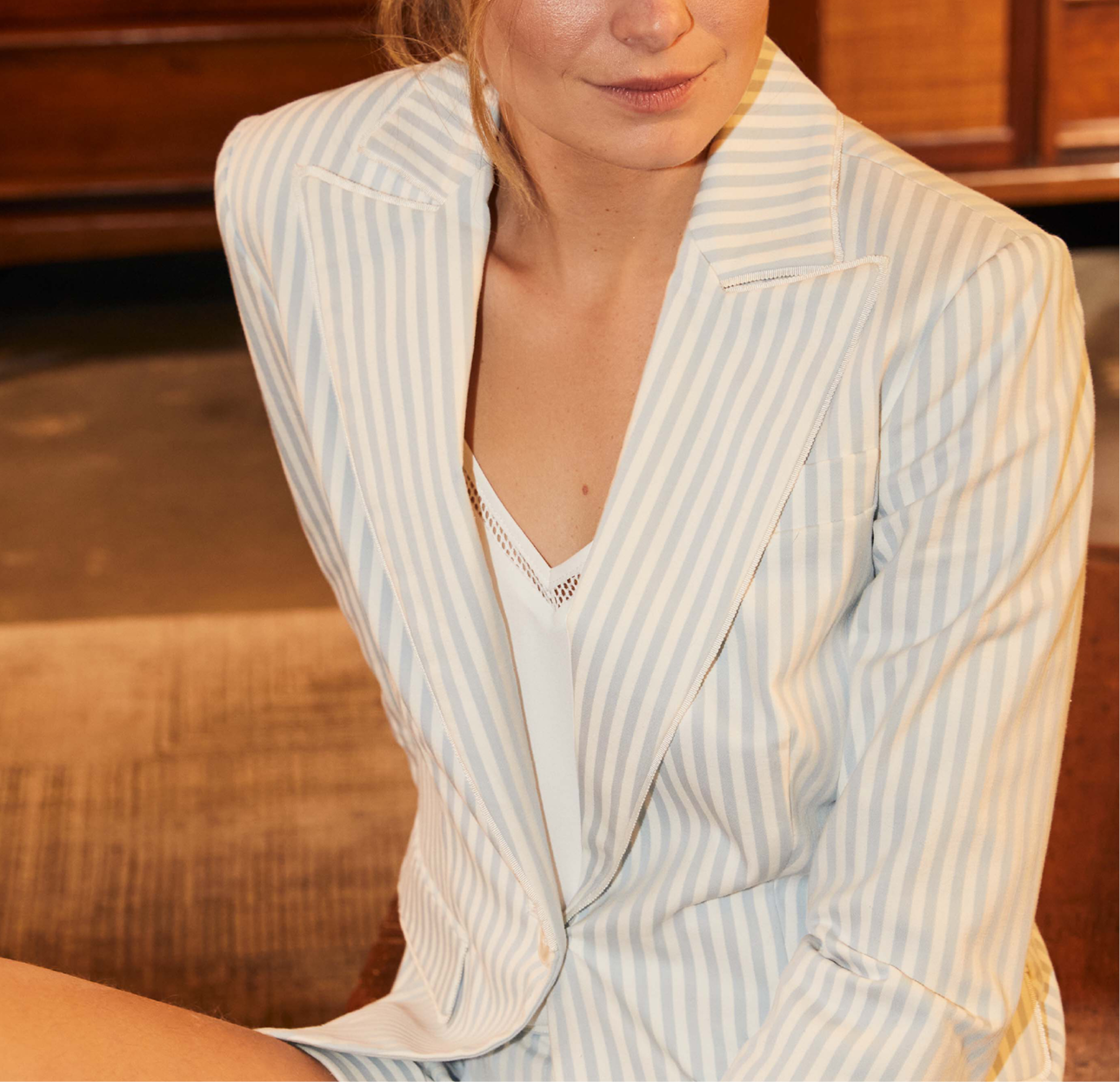 Happy Together
Summer E3 separates are a complete sartorial victory: everything mixes beautifully with ease, whether it's a jungle floral print with a sharp, geometric chambray jacquard or a cross-dyed mulch stripe with a cashmere blue knit linen-blend shell. Pure white tulip pants and ultra wide-leg palazzo pants take the drama of fashionable volume to the streets with verve and comfort.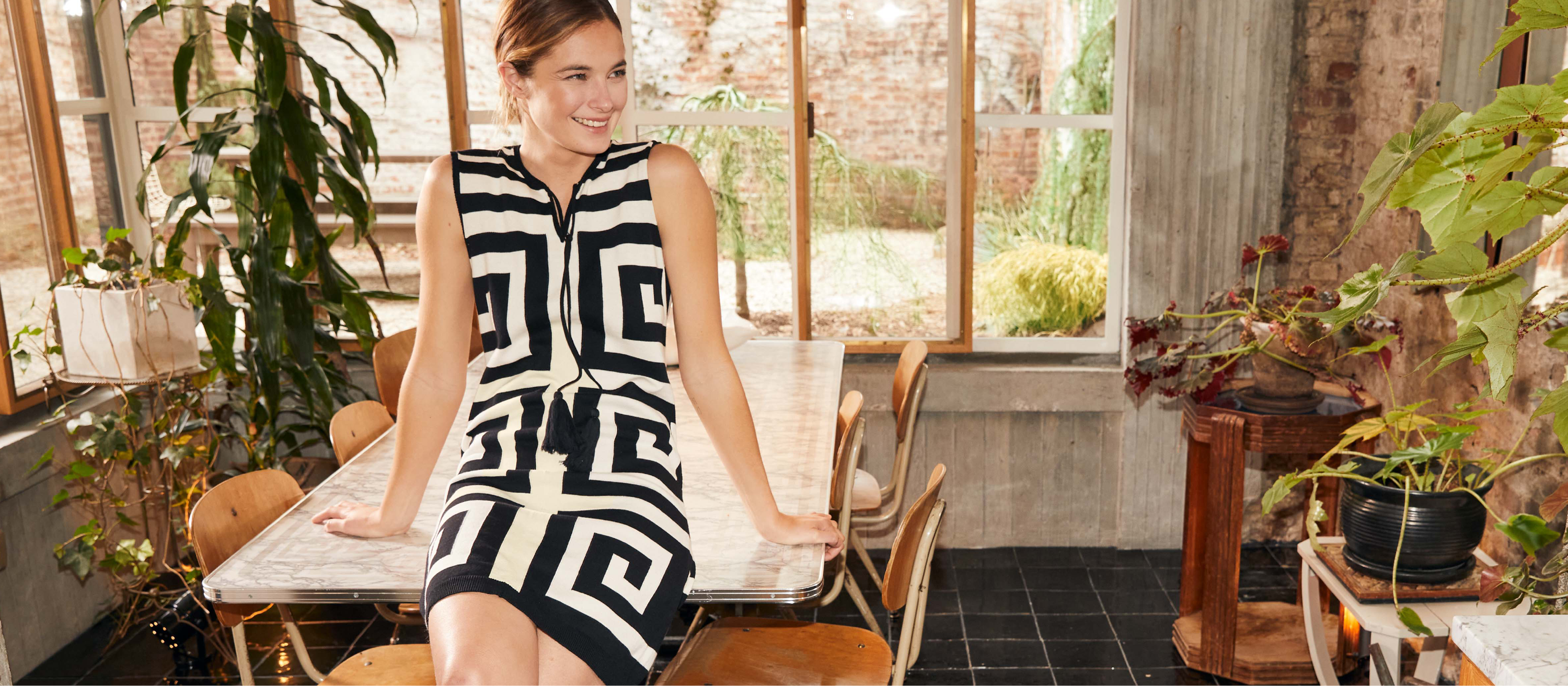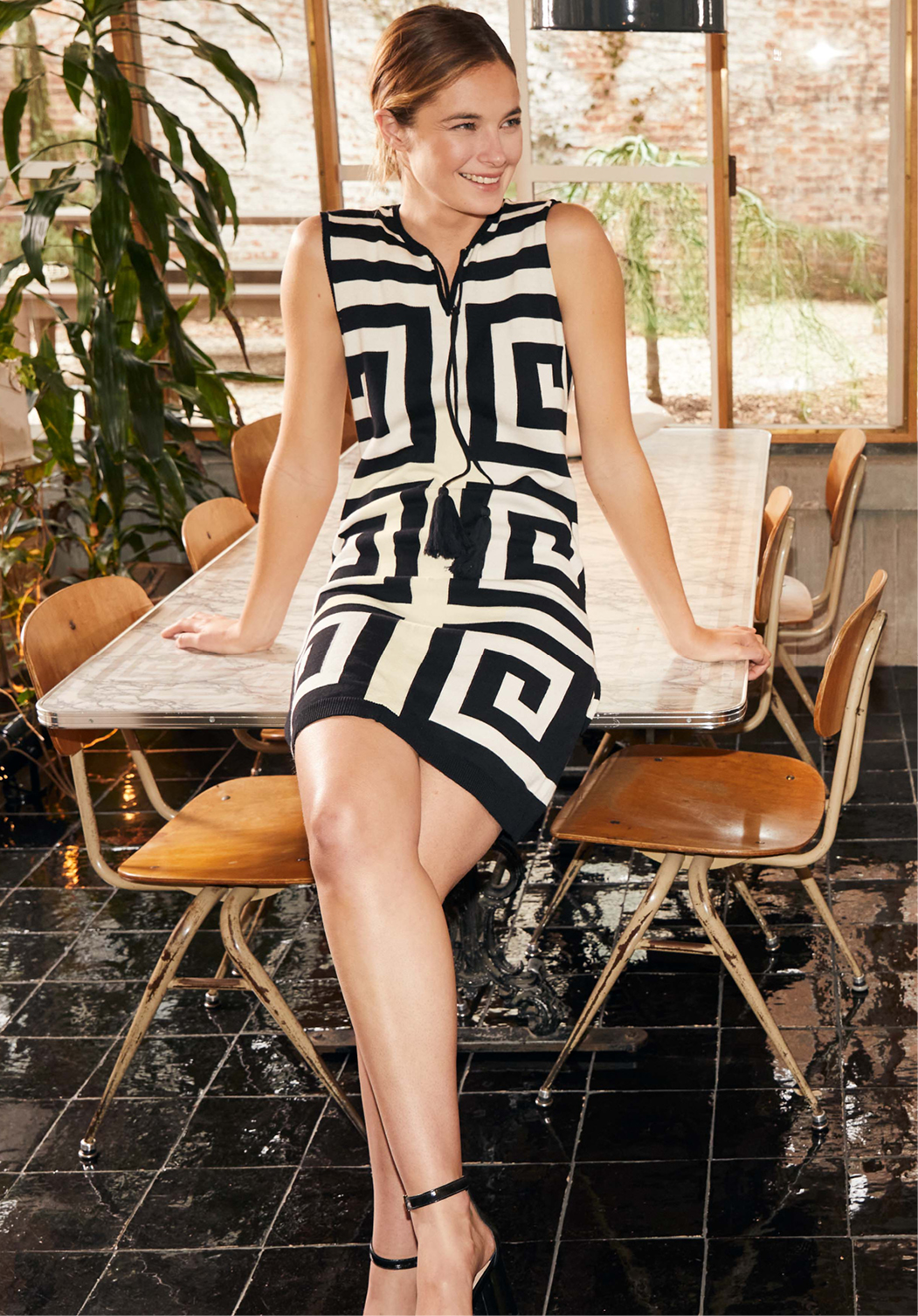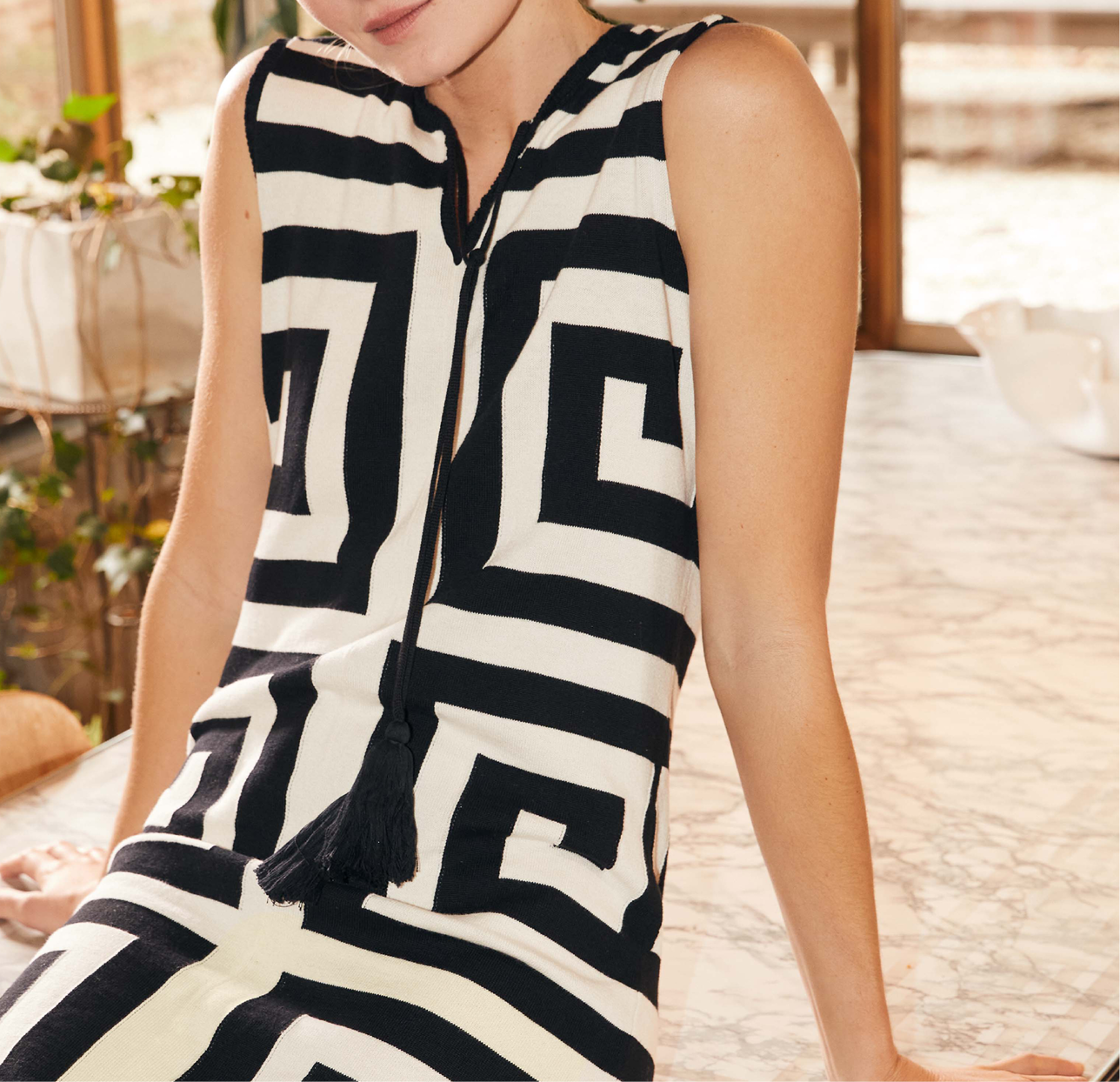 Graphic Nirvana
Bold patterns make a statement this season. A classic Greek key fashions the dress of the season in ultra-soft knit cotton with hand-crocheted trim and tassels. A multi-color placed mandala floral print adds color and hypnotic rhythm to a halter top and cocktail pants. Allover bronze metallic pineapples adorn the premier woven fil coupé halter sheath dress. Open black lace and white broderie anglaise add summer-perfect refinement to every pairing.