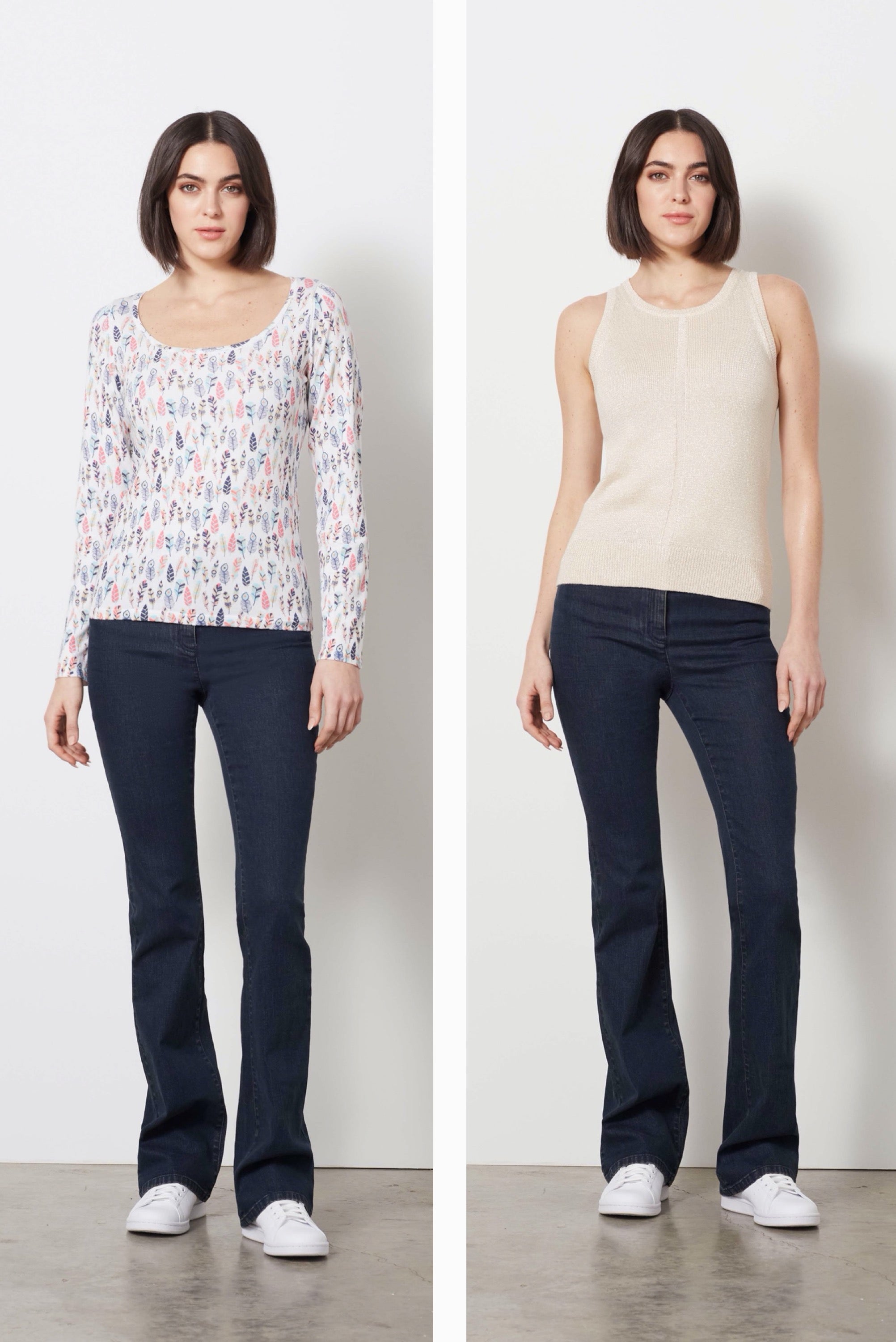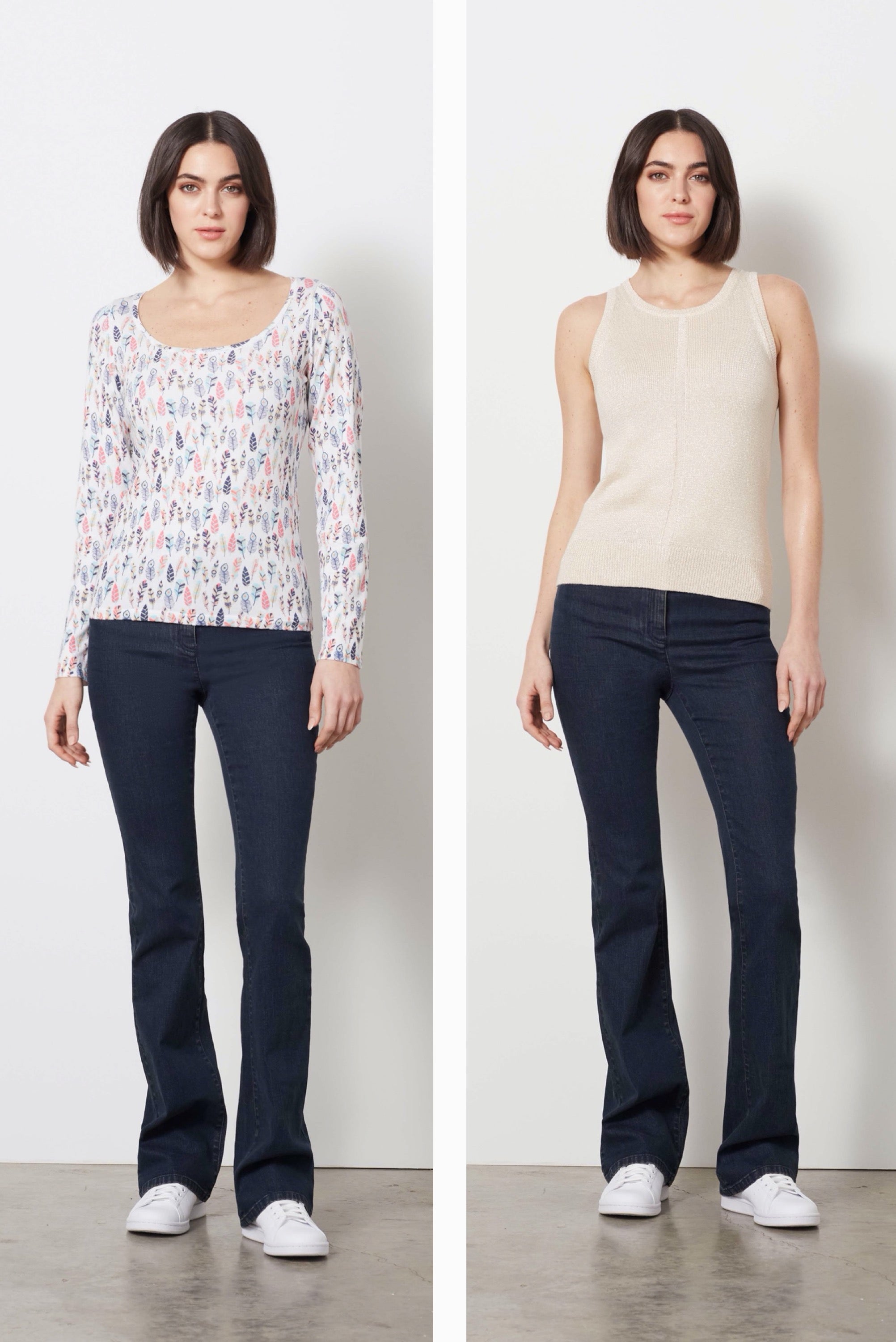 STYLES IN THIS LOOK
Etcetera | Summer 2023 | Lookbook Page 18
Big Sur - 
A Hippie-inspired celebration of the visual splendor and freedom of American birds, this stretch cotton jersey stitch sweater invites conversation with its allover feather print.
Champagne -
Elevate summer outfits with a natural sheen. This knit shell in a jersey stitch features allover subtle shine. The rib-stitch scoop neck and armholes add a texture contrast.
Blue Jeans -
These full-length denim jeans have a softer hand, slim fit, wide leg and slightly higher waist. The chief benefit is the rope dying technique, which will get you a chic fade much faster.