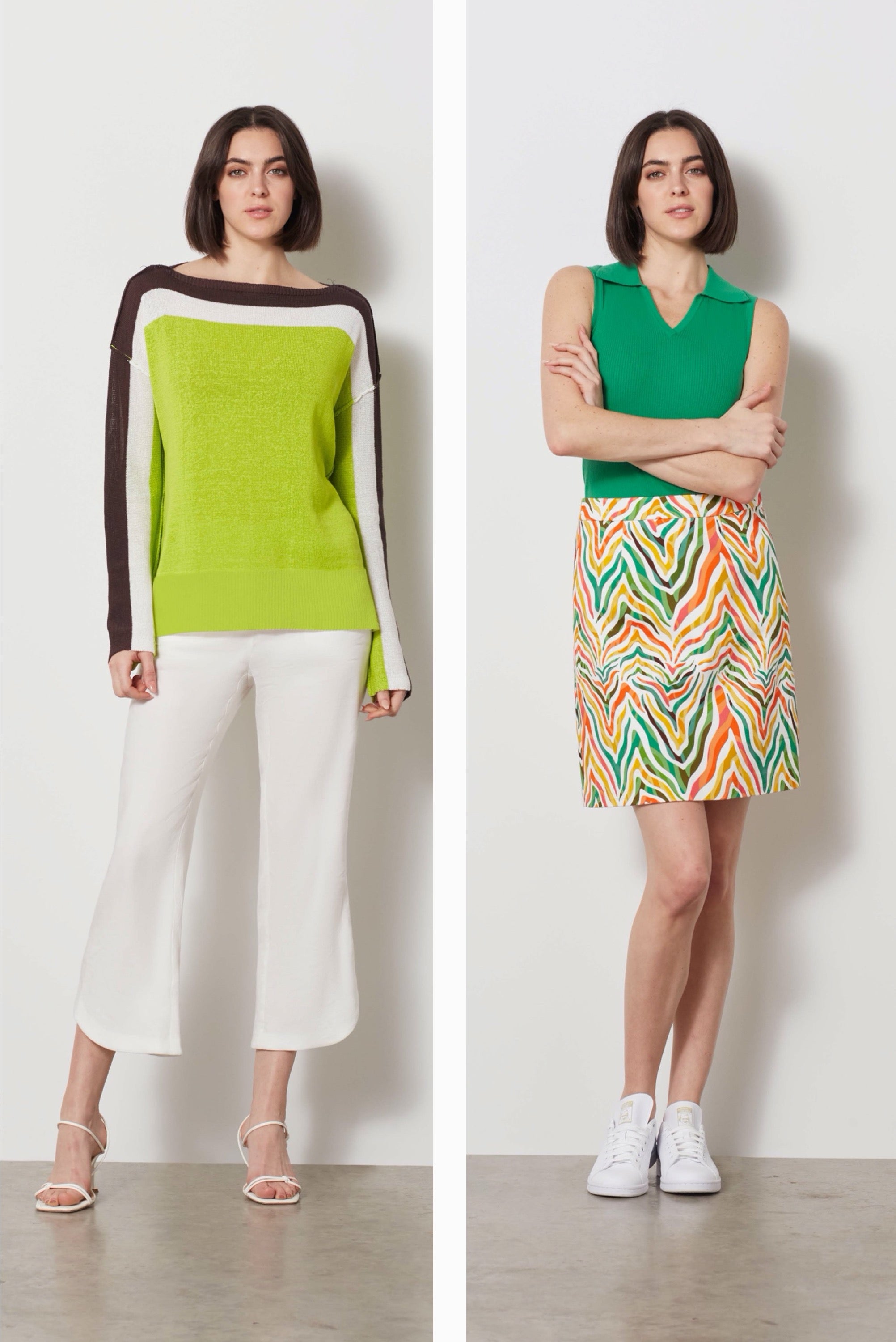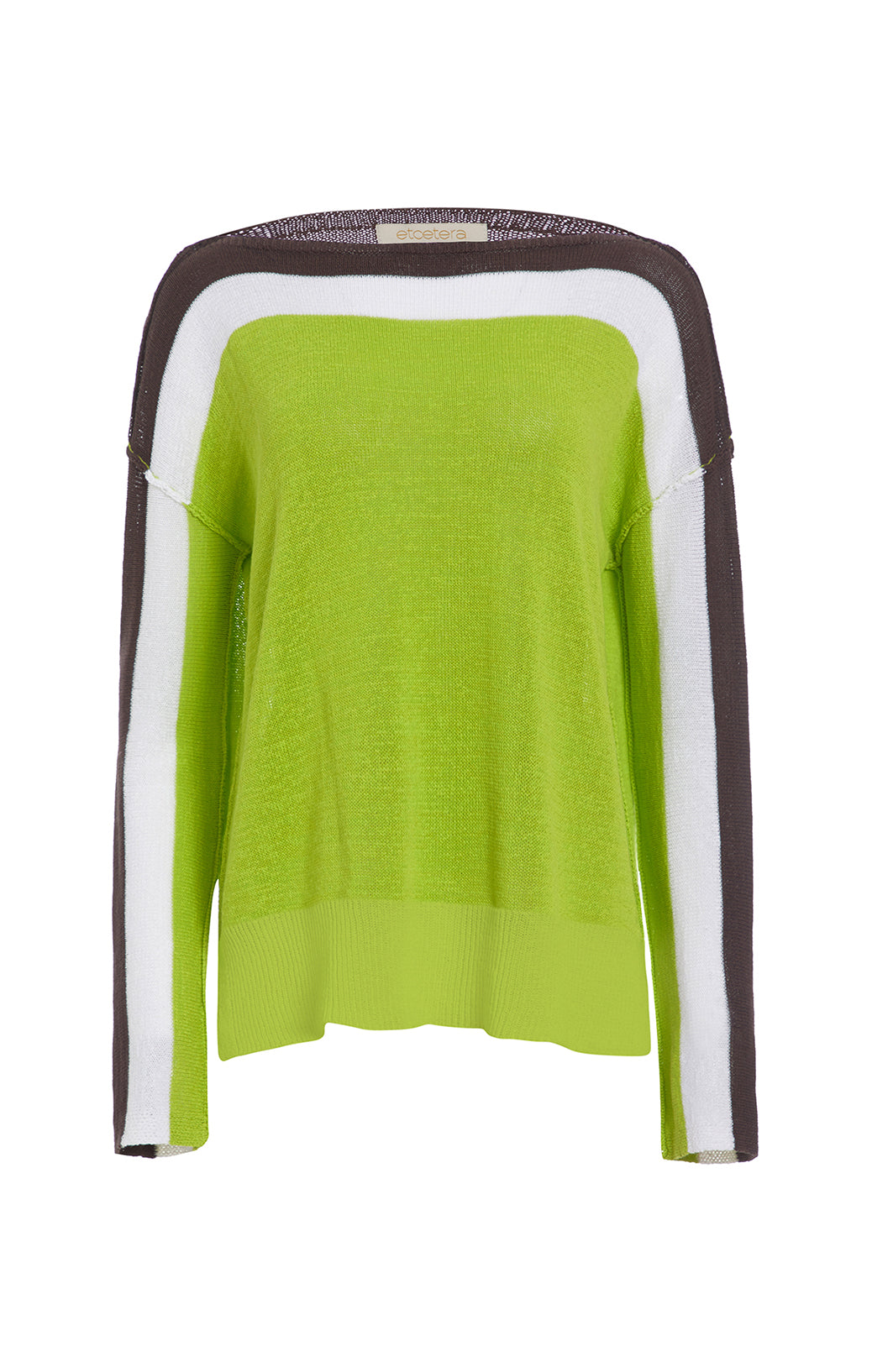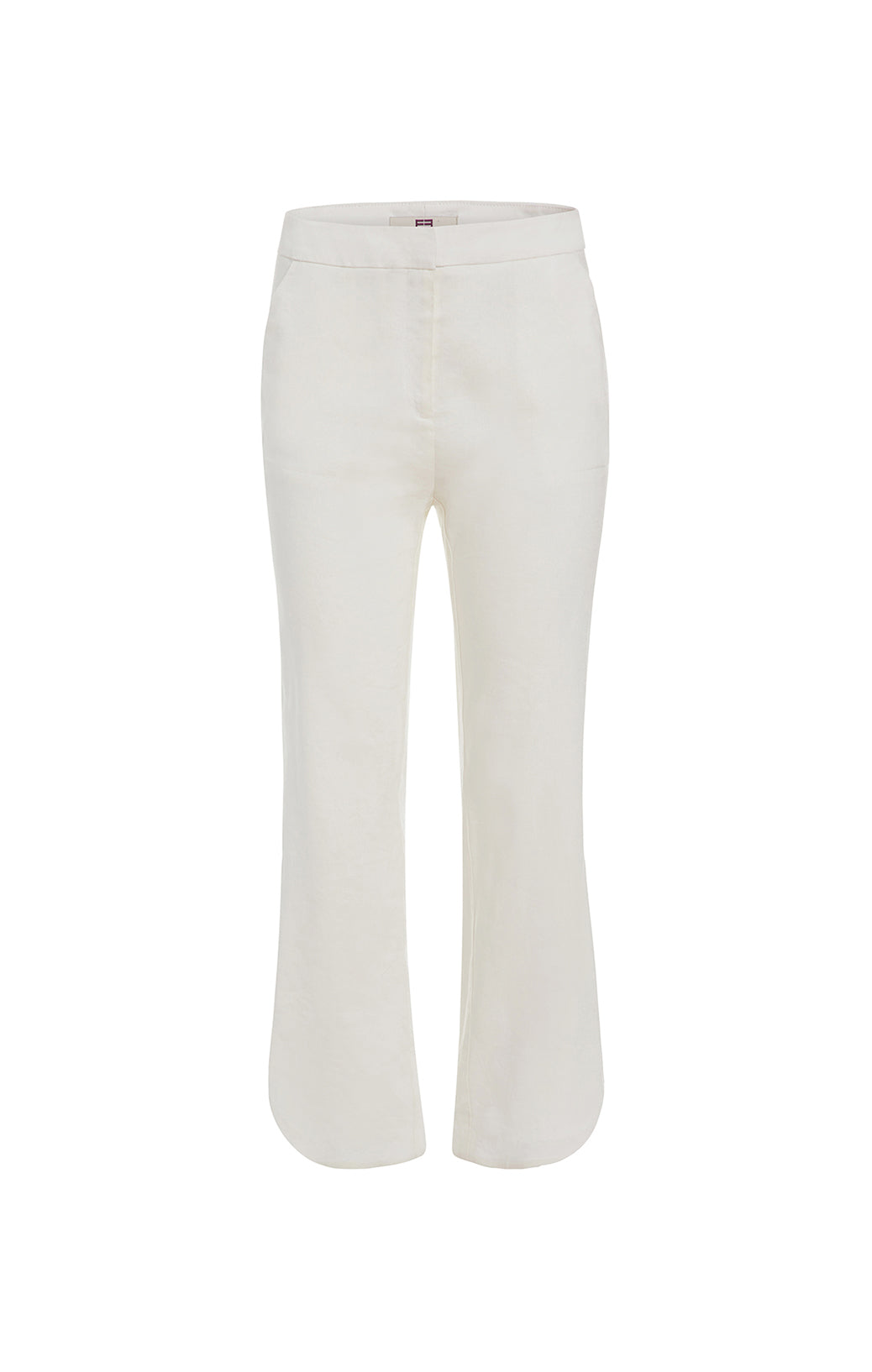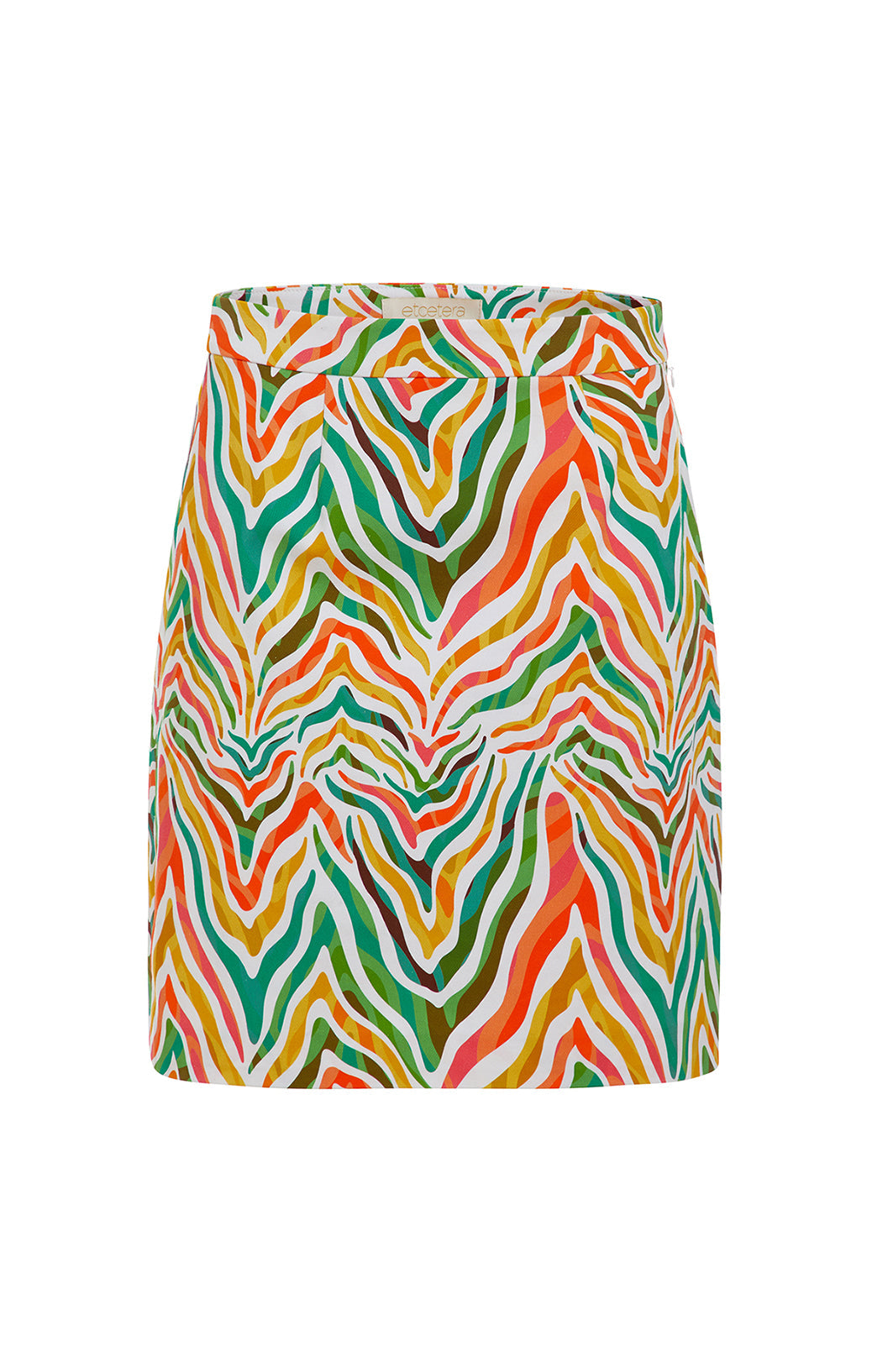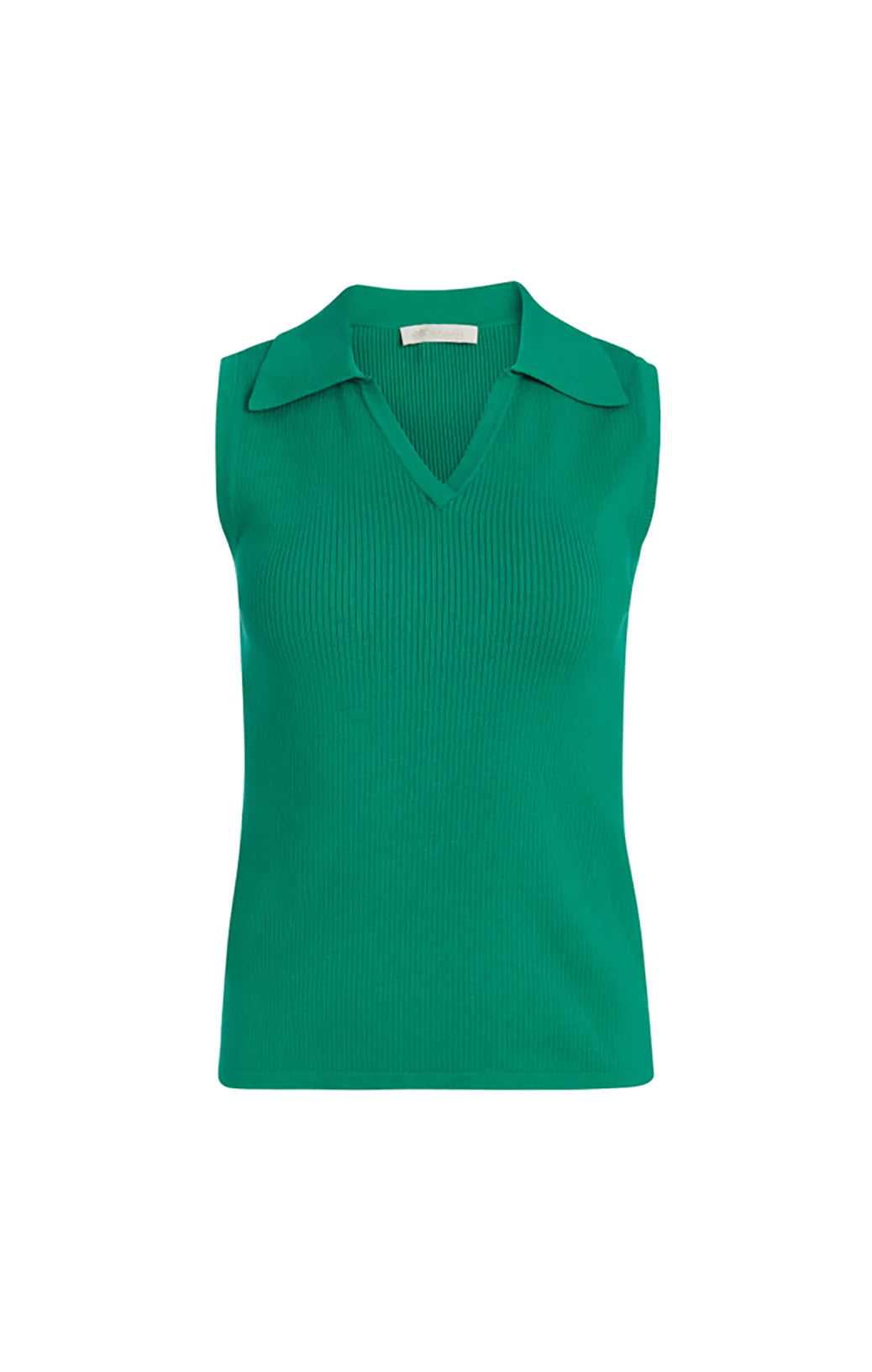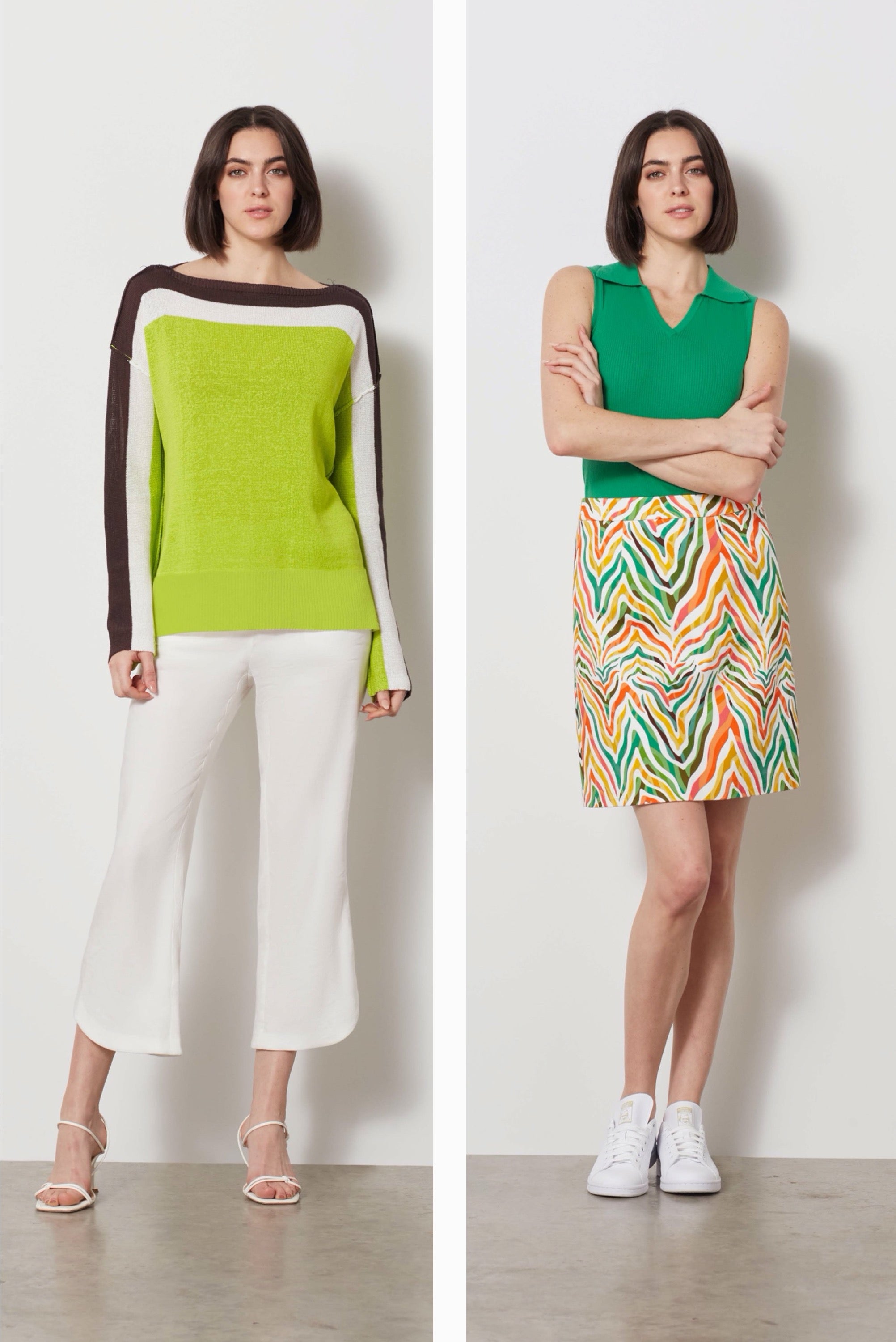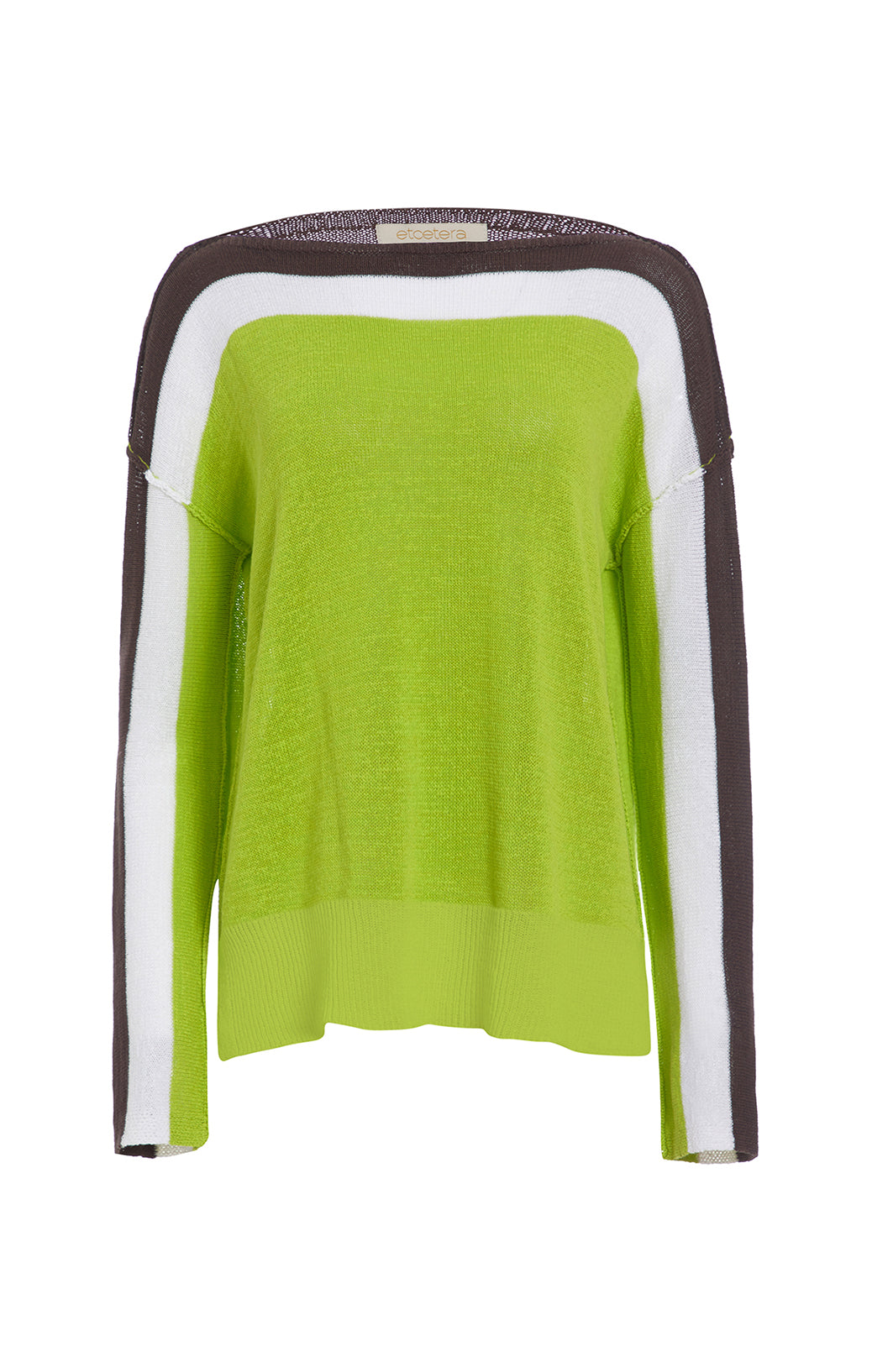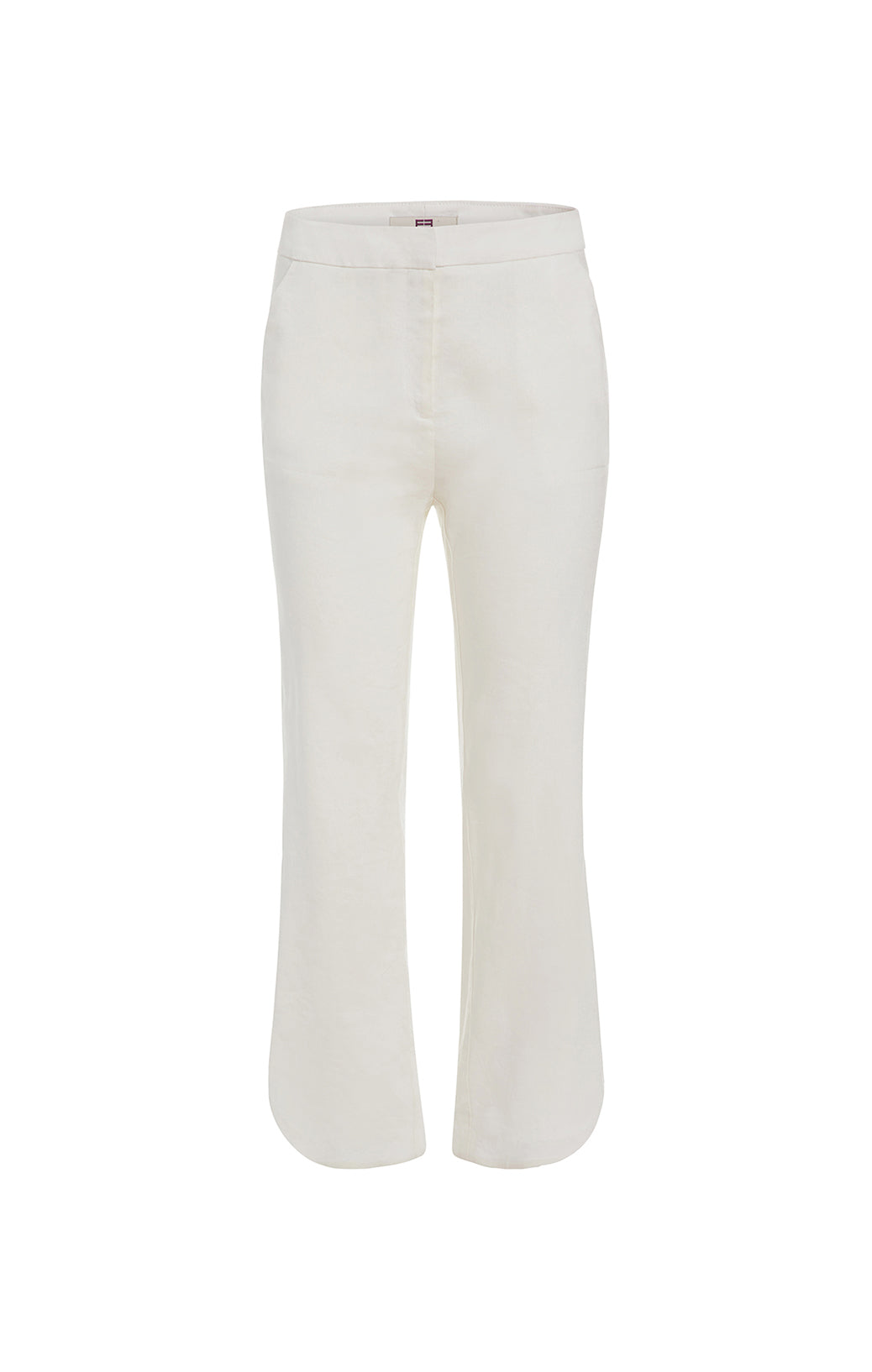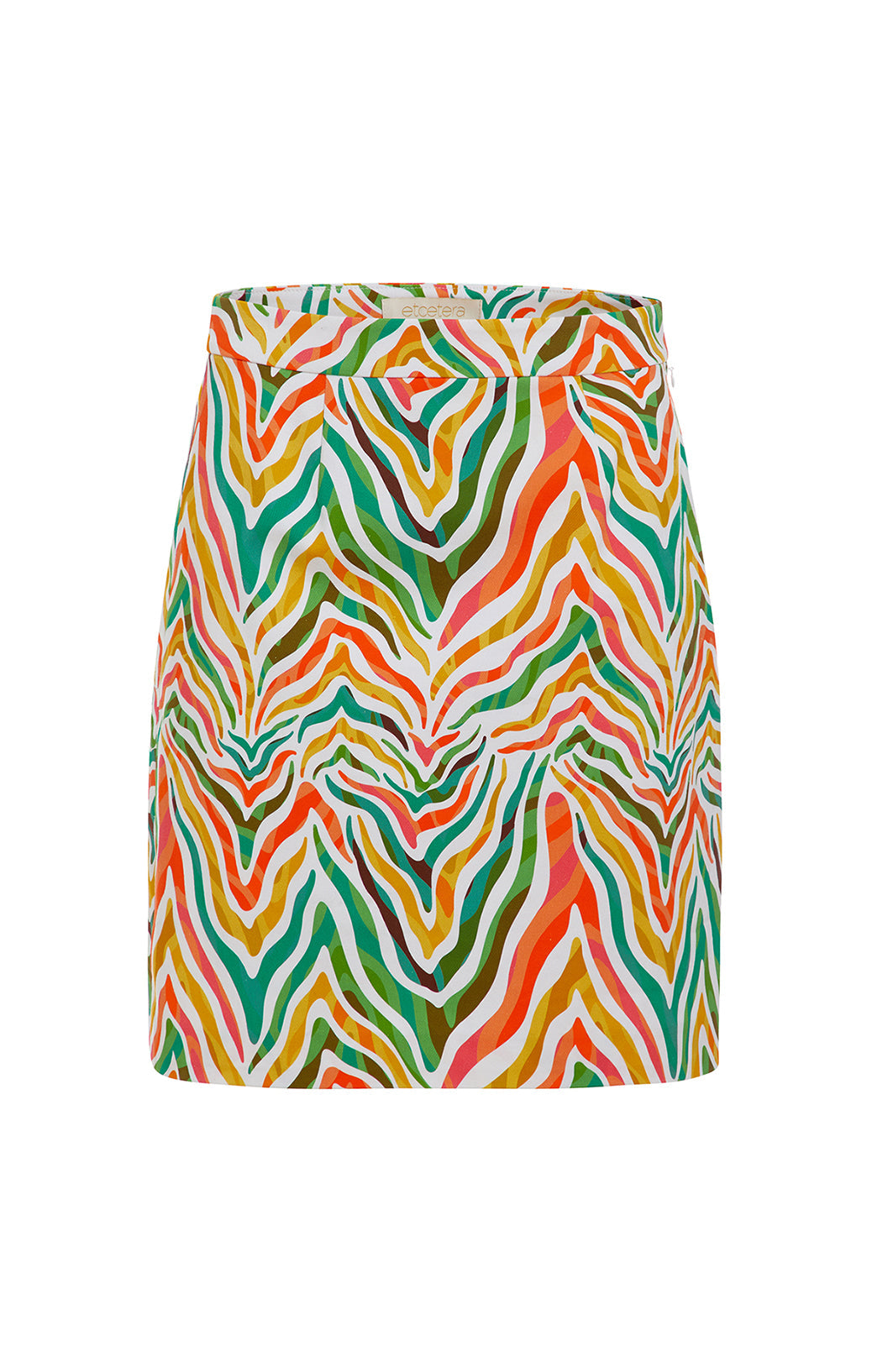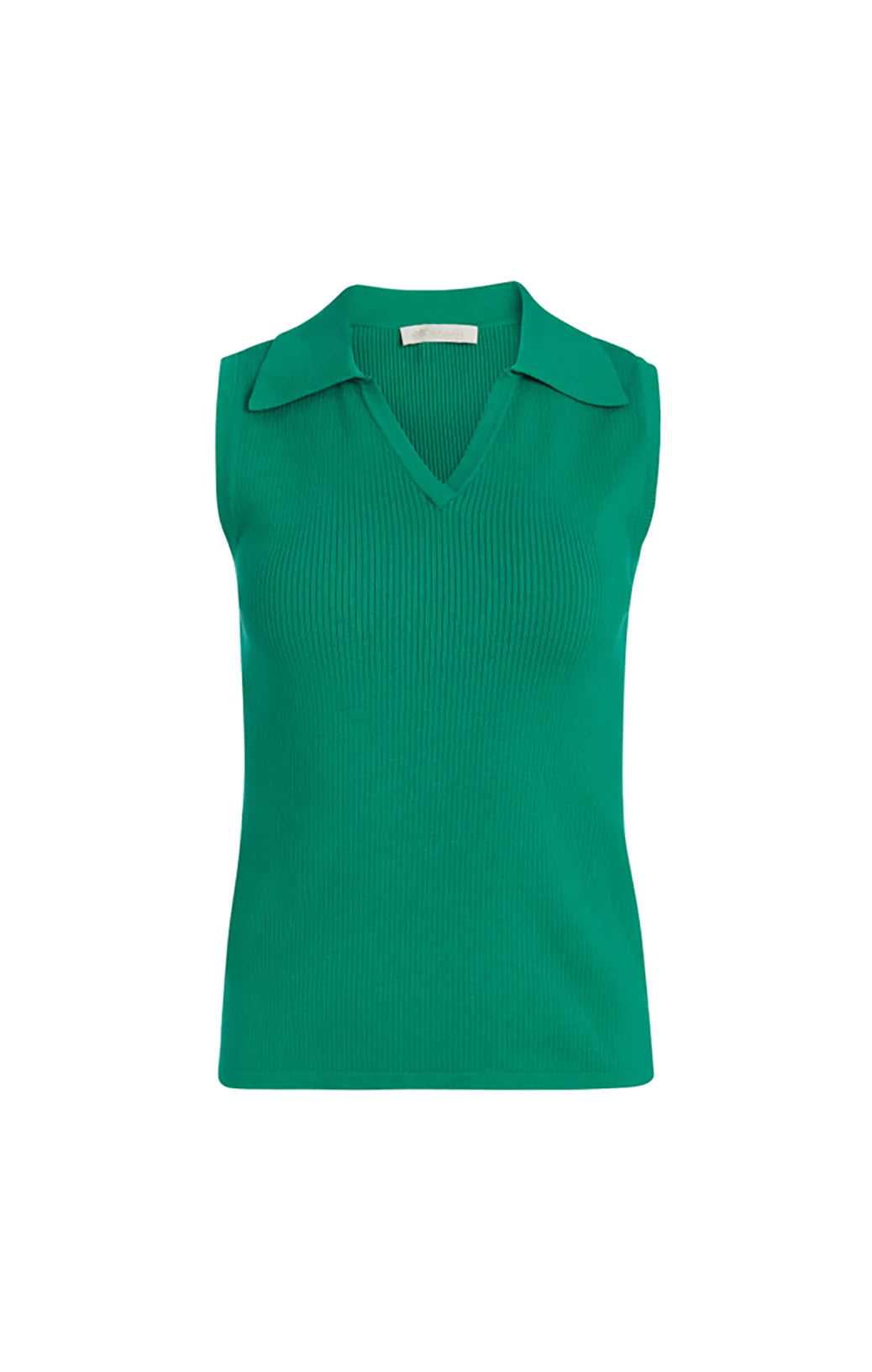 STYLES IN THIS LOOK
Etcetera | Summer 2023 | Lookbook Page 22
Cape Verde - 
Cool your wardrobe with an oversized knit top in a moisture-wicking linen-blend tape yarn. This easy pullover features a rich colorblock, drop shoulders, wide boat neck and seam accents.
Purissima -
Cool your wardrobe with originality. These cropped-length pants in textured stretch linen feature chic, tulip-petal overlaps at the hem. Nearly capri length, these pants create a fun shape.
Serengeti -
Celebrate Africa with this wildly imaginative zebra-print skirt in stretch cotton twill. This A-line skirt is engineered to show off the thirteen-color stripes to best advantage.
Teton -
Add this essential sweater-knit cotton layer in brilliant green with recycled nylon. This fitted polo look in a rib stitch has smooth birdseye jacquard at the collar, V-neck and armholes.