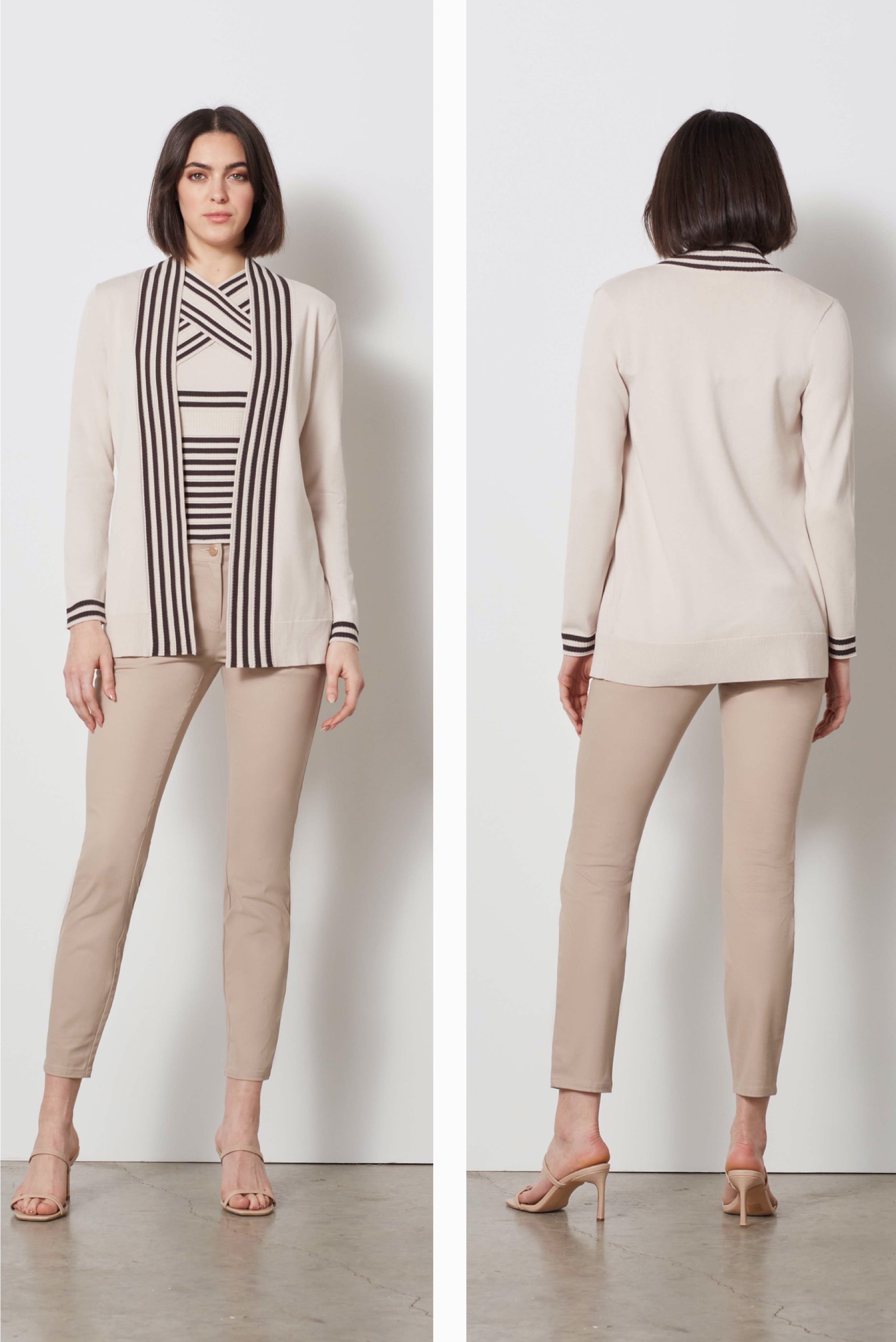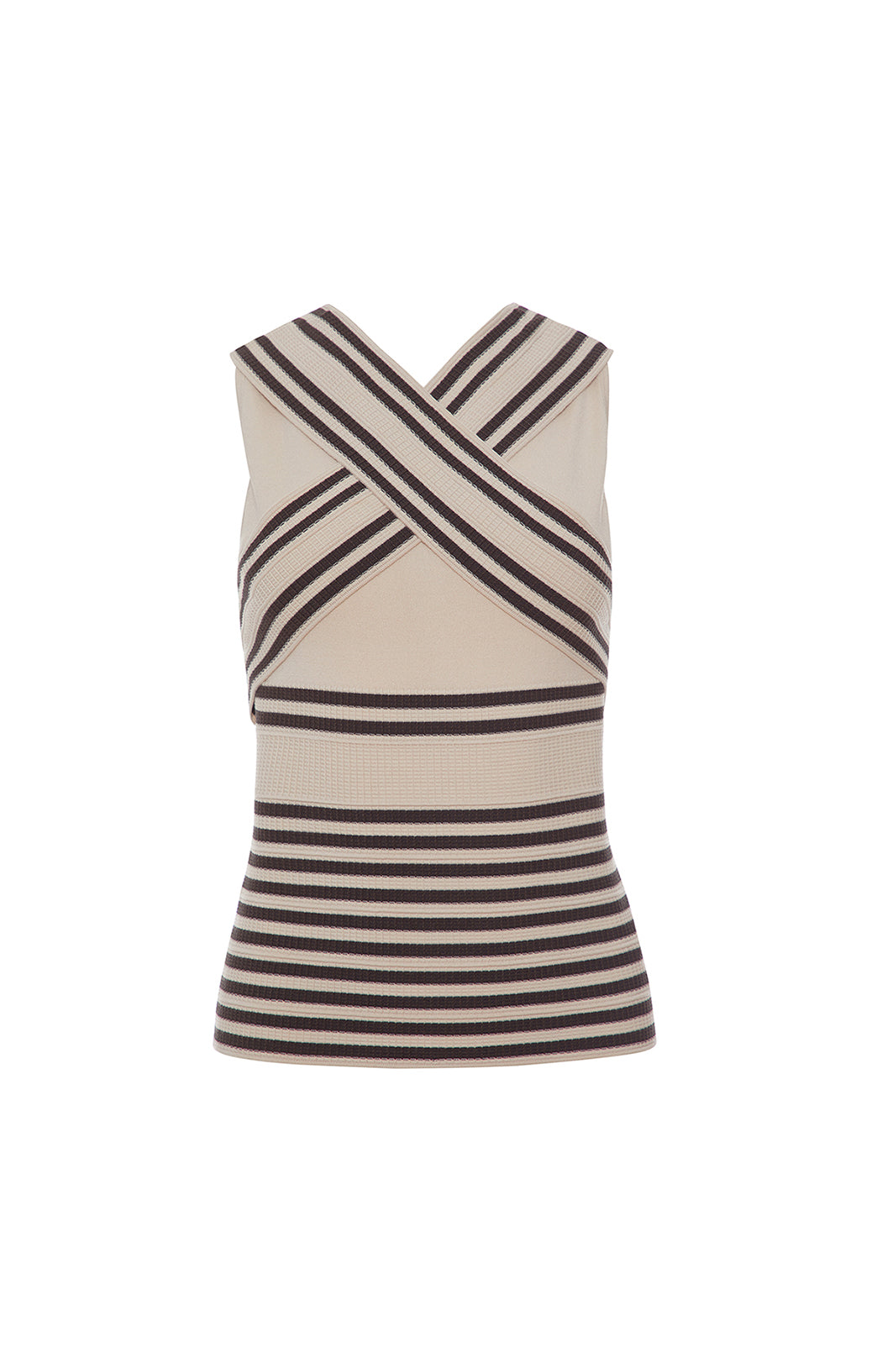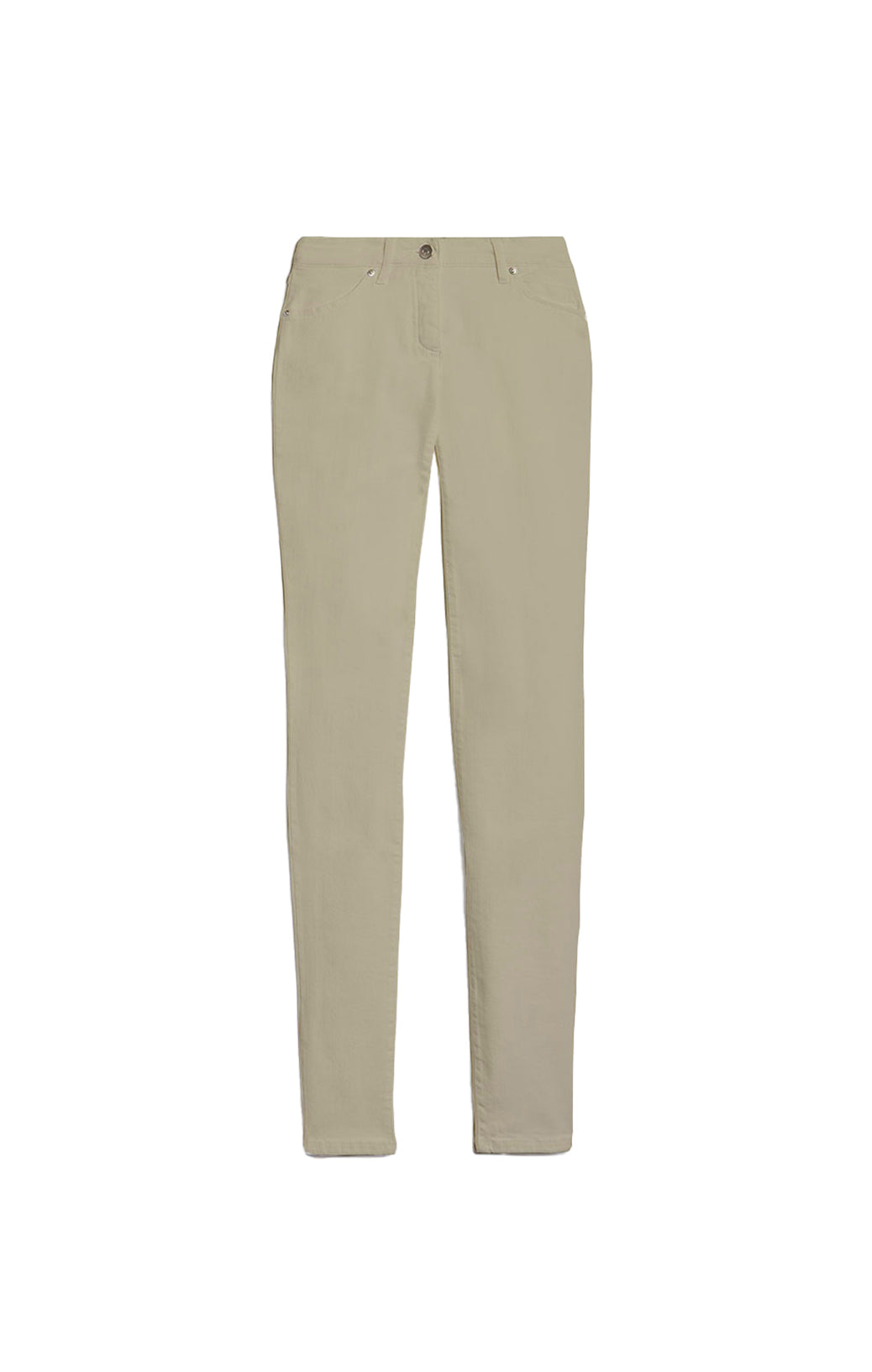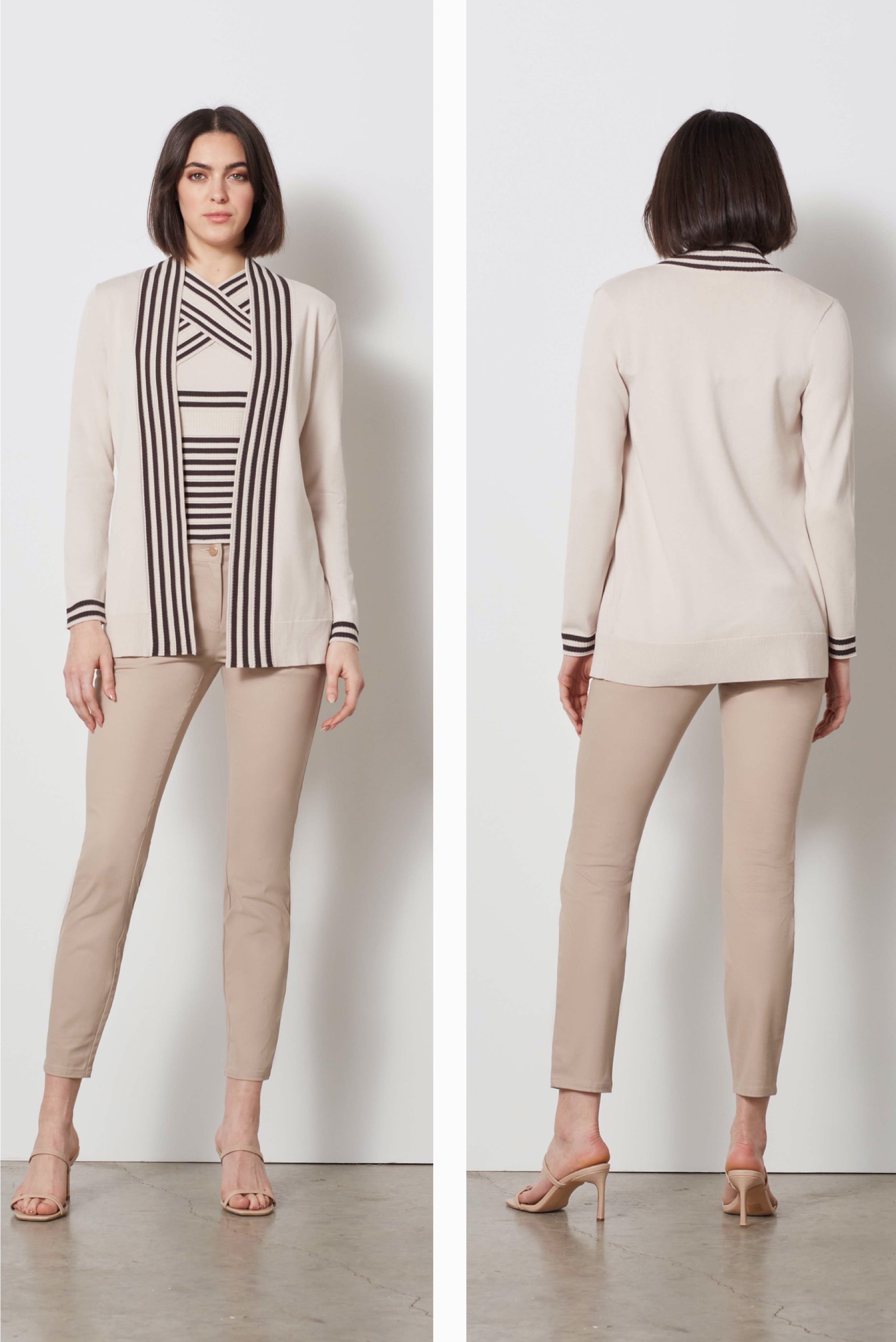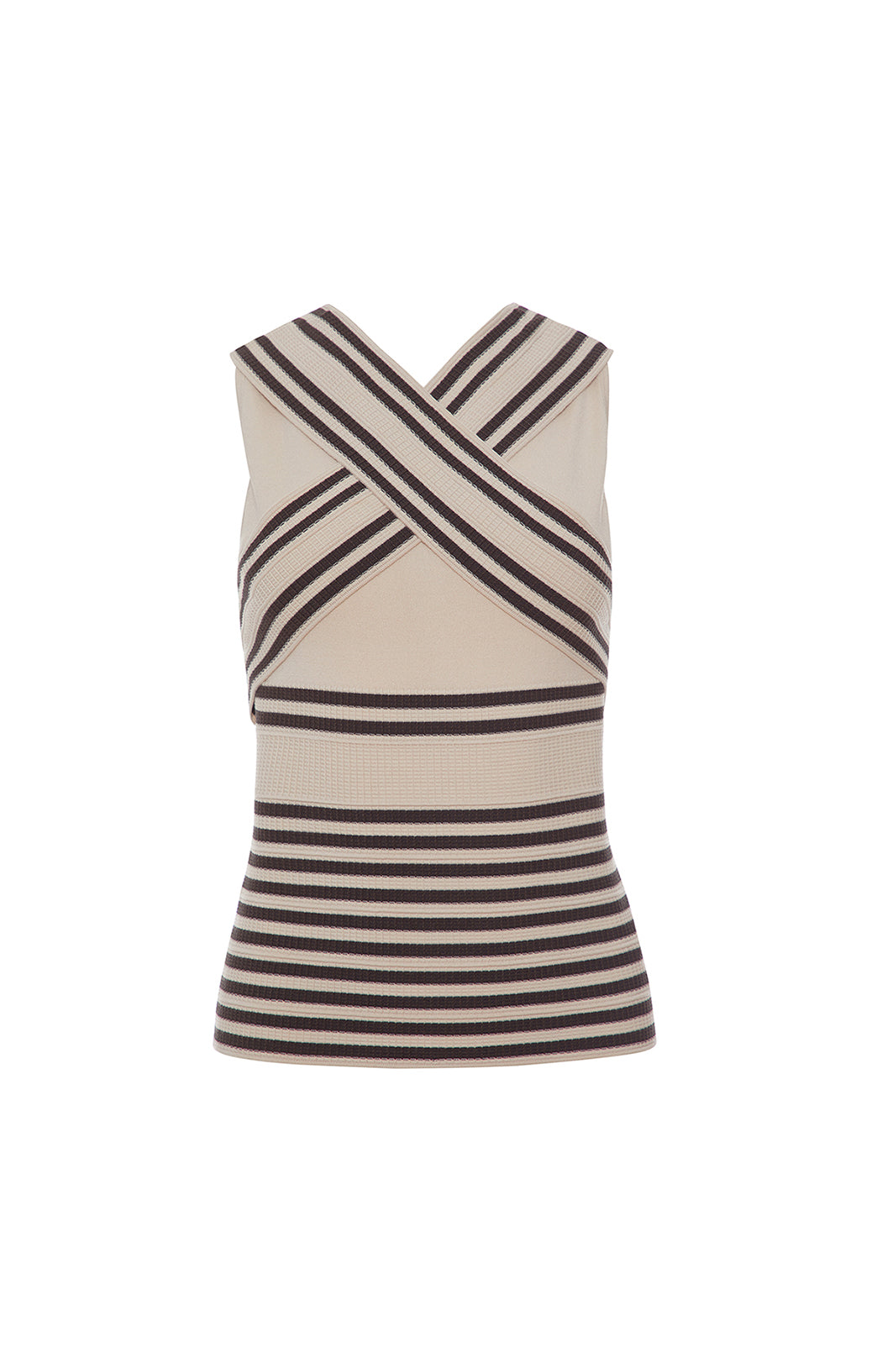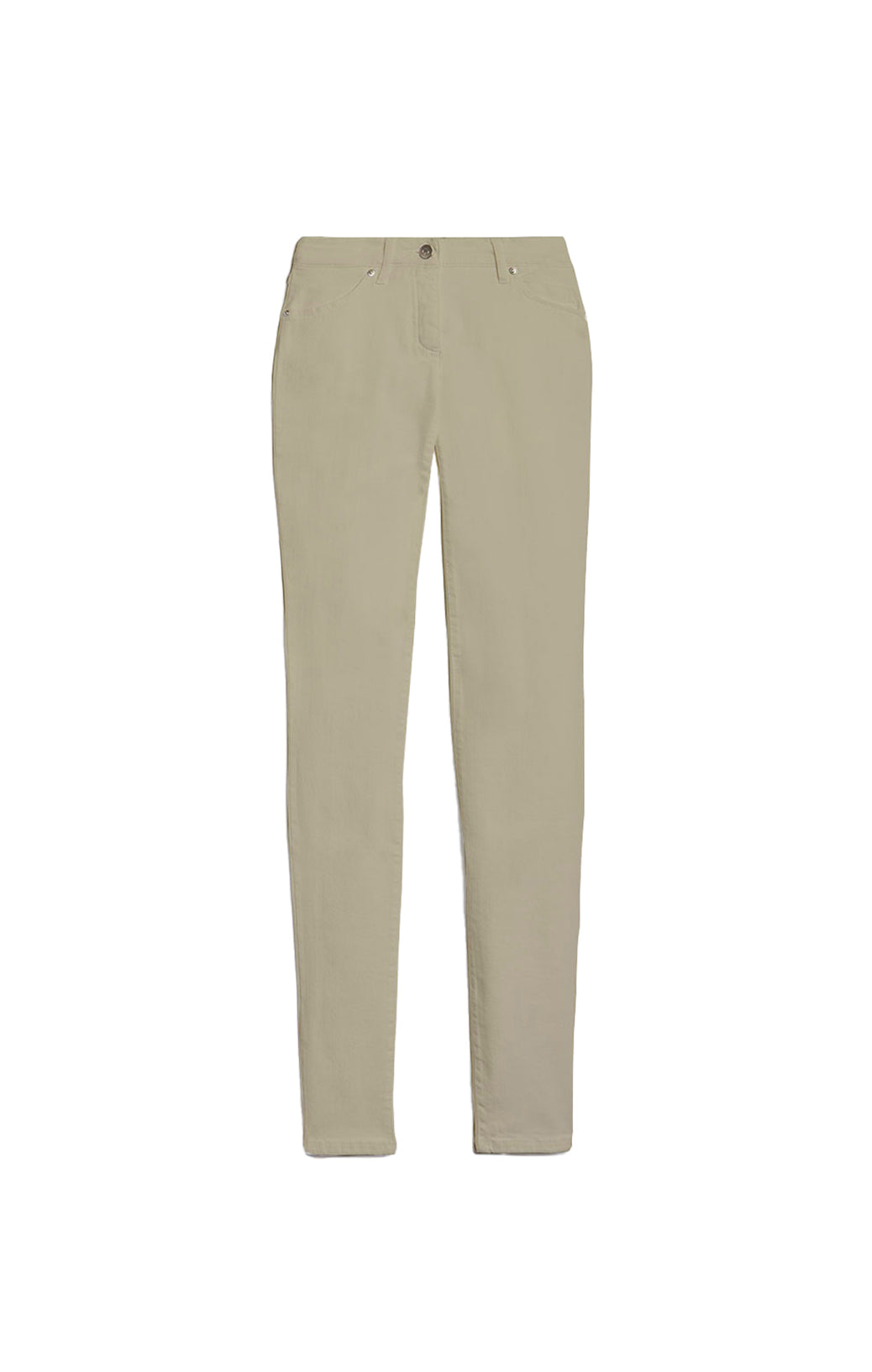 STYLES IN THIS LOOK
Etcetera | Summer 2023 | Lookbook Page 40
Gazelle -
Wear a silky open-front cardigan with graphic pizzazz. This jersey stitch knit top is richly textured with Ottoman-rib stripes, linked-on at the shawl collar, placket, and cuffs.
Gazelle -
Wear a silky semi-fitted bustier with graphic pizzazz. The horizontal stripes contrast with a crisscross overlay in Ottoman and full-needle ribs. The gold back zipper is for easy on/off.
Wanderlust Chino -  
Jeans in a trending, low-waist skinny silhouette feature the luxuriant touch of soft peached stretch cotton. This ankle-length, combed cotton style is an instant wardrobe staple.