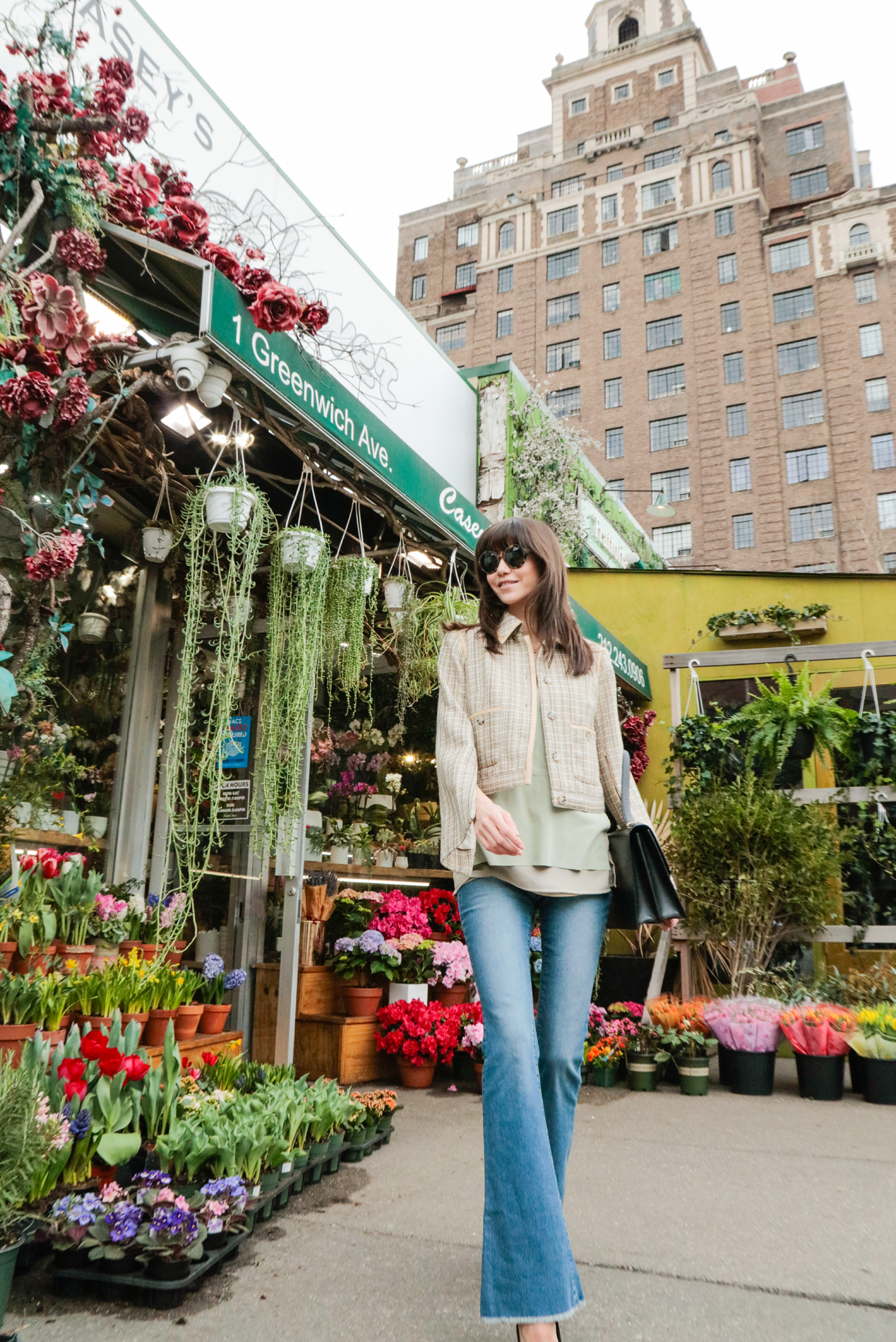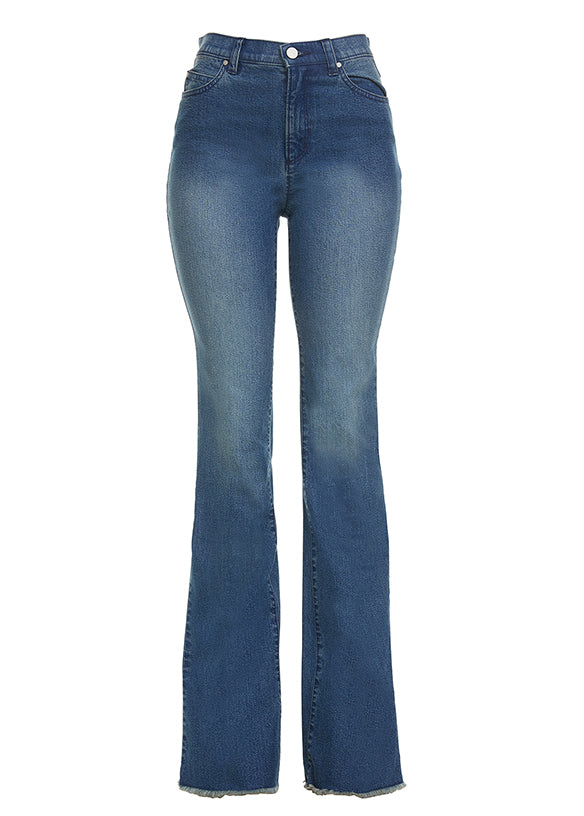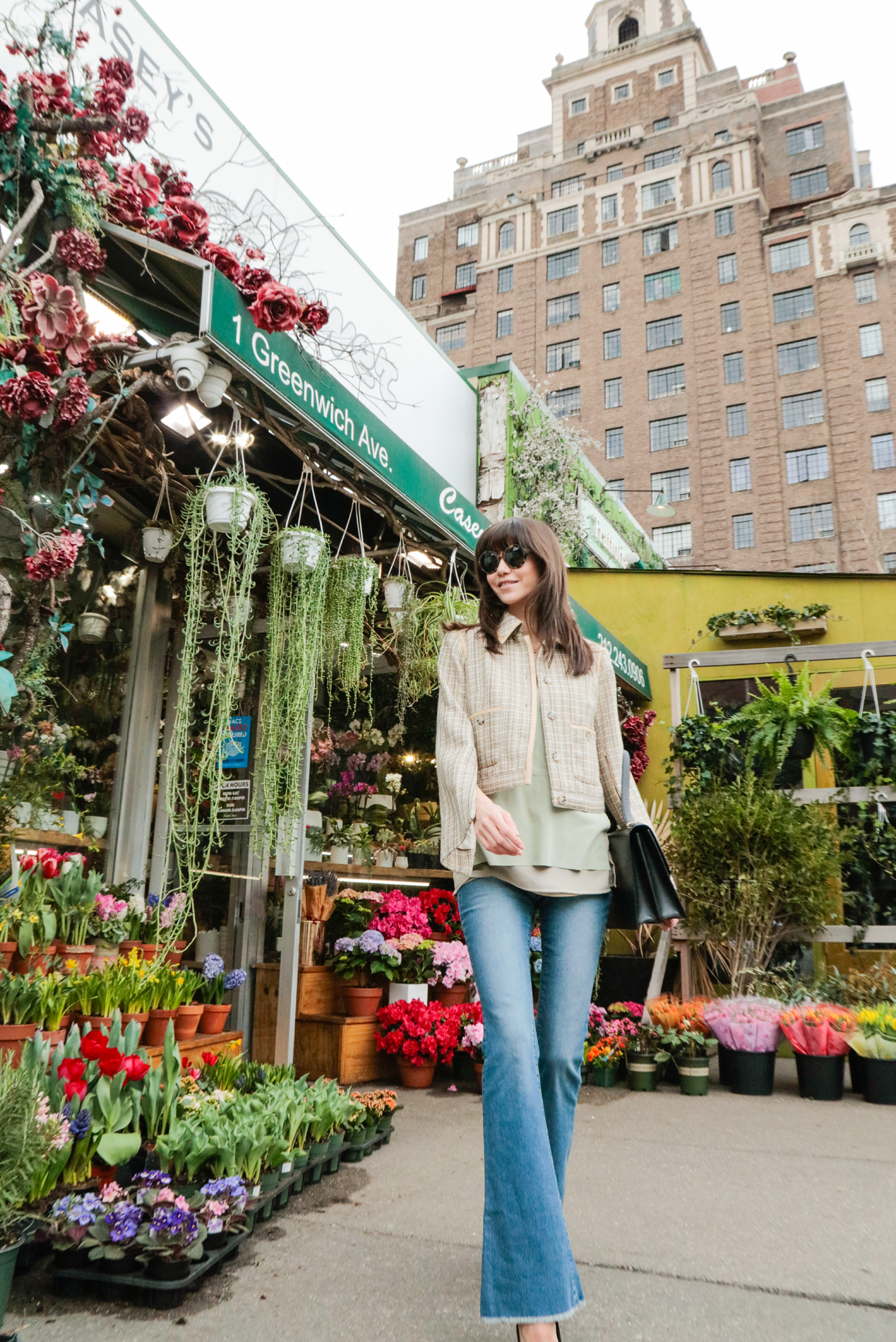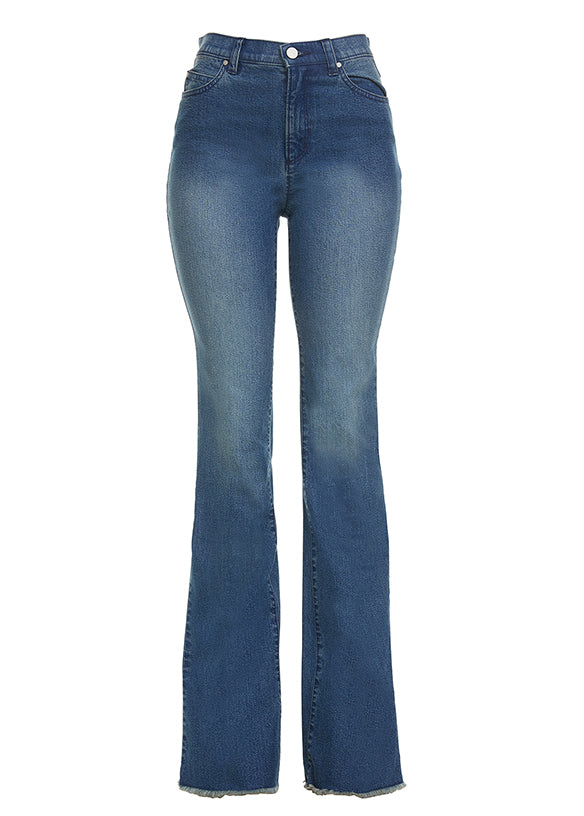 STYLES IN THIS LOOK
Basilica, Vino, & Venus
Beautifully tailored cropped tweed jacket in a boxy shape features matching leather-look trim at the collar, shoulders, pockets and front. The sleeves unzip fully for a fabulous shape.
Refreshing green tank top combines genuine European lamb suede and chiffon. A front-and-back V-neck blouse, it has a short layer of soft leather and a longer layer of ethereal chiffon.
The Venus Italian denim bootcut jeans are perfect for working from home. Their chic, full-length ALI-fit is slim at the waist and hips and relaxed through the legs.