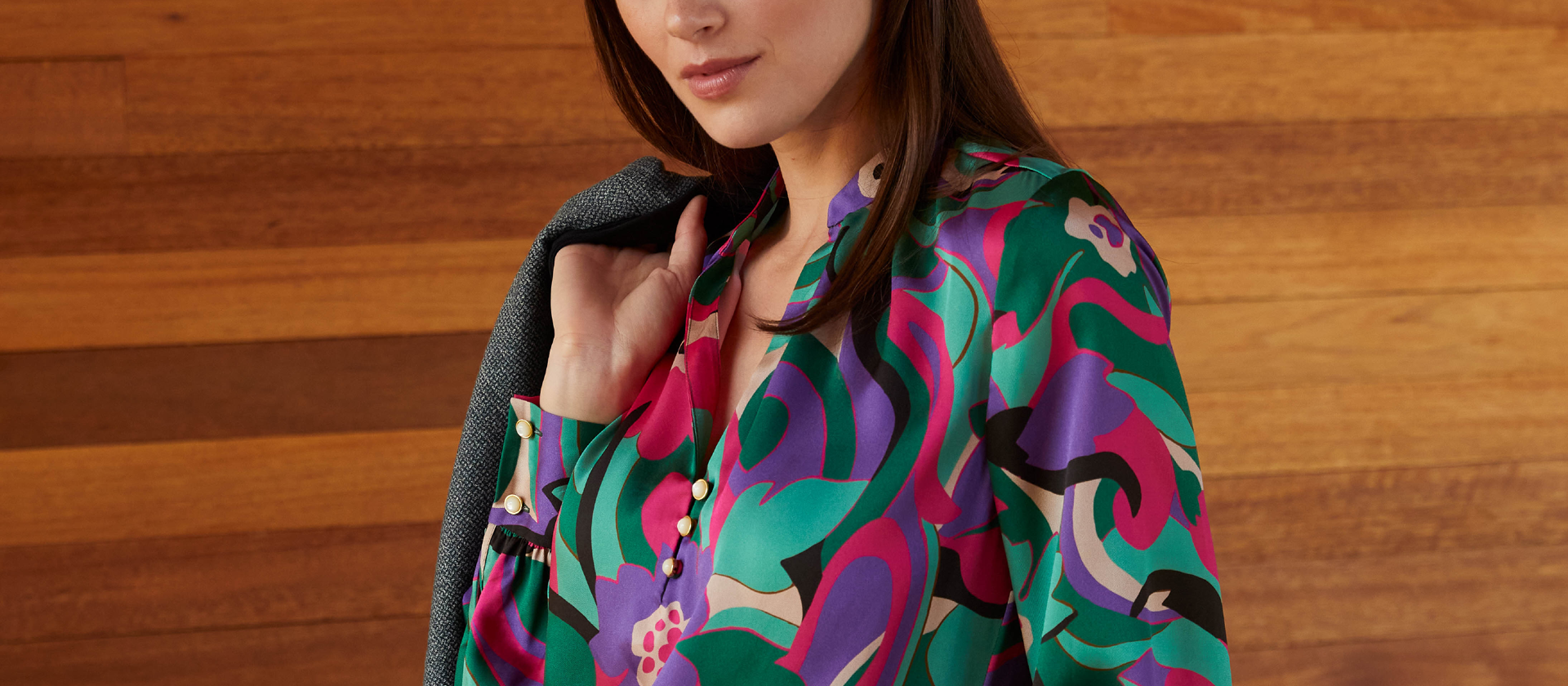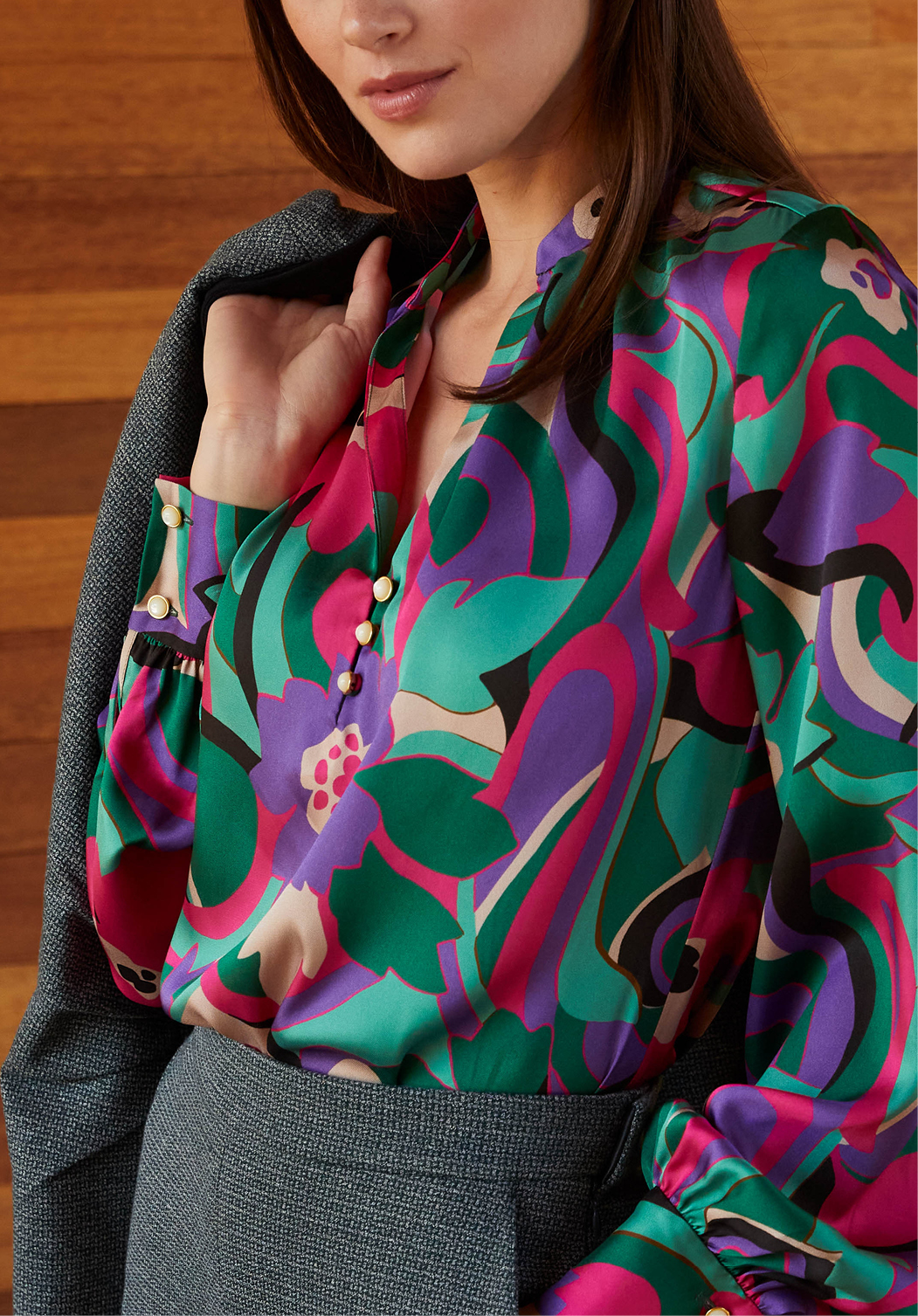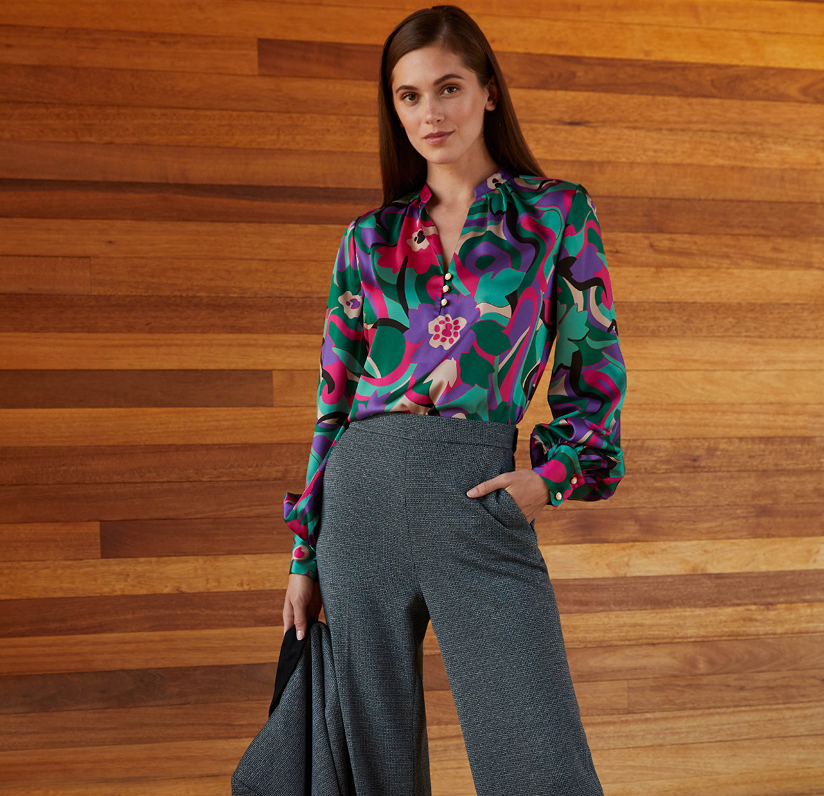 Pining For Fall
Changing leaves, crisp cool air and fun events on the calendar are the best excuse for great new fashion. Update your look with the color of the hour — pine green. It adds freshness to styles, from jacquard suits to sheath dresses. It is the calming force in geometric, painterly, and floral prints. It adds special grace to everything, including leathers, twills, faux fur, knitwear, and even a twelve-color tweed. It is the all-purpose, versatile shade that adds excitement.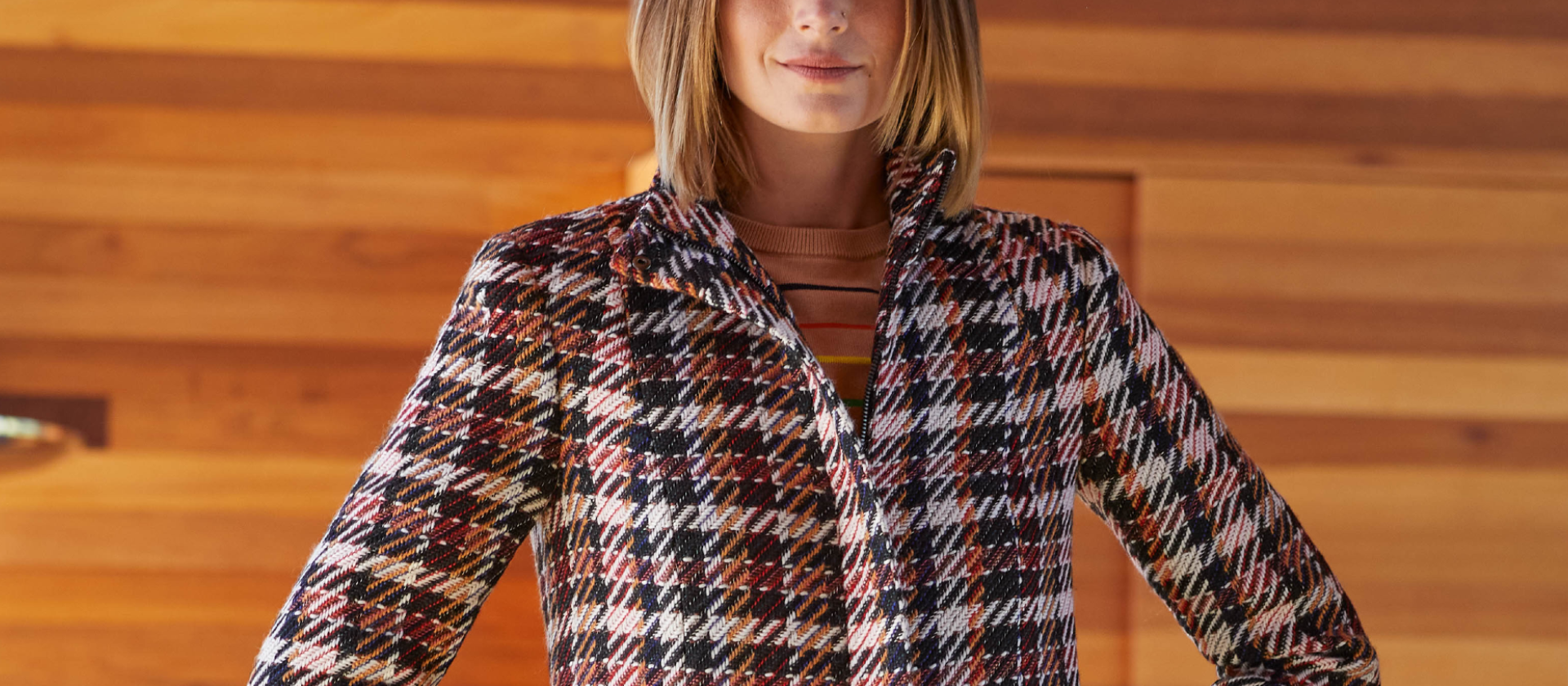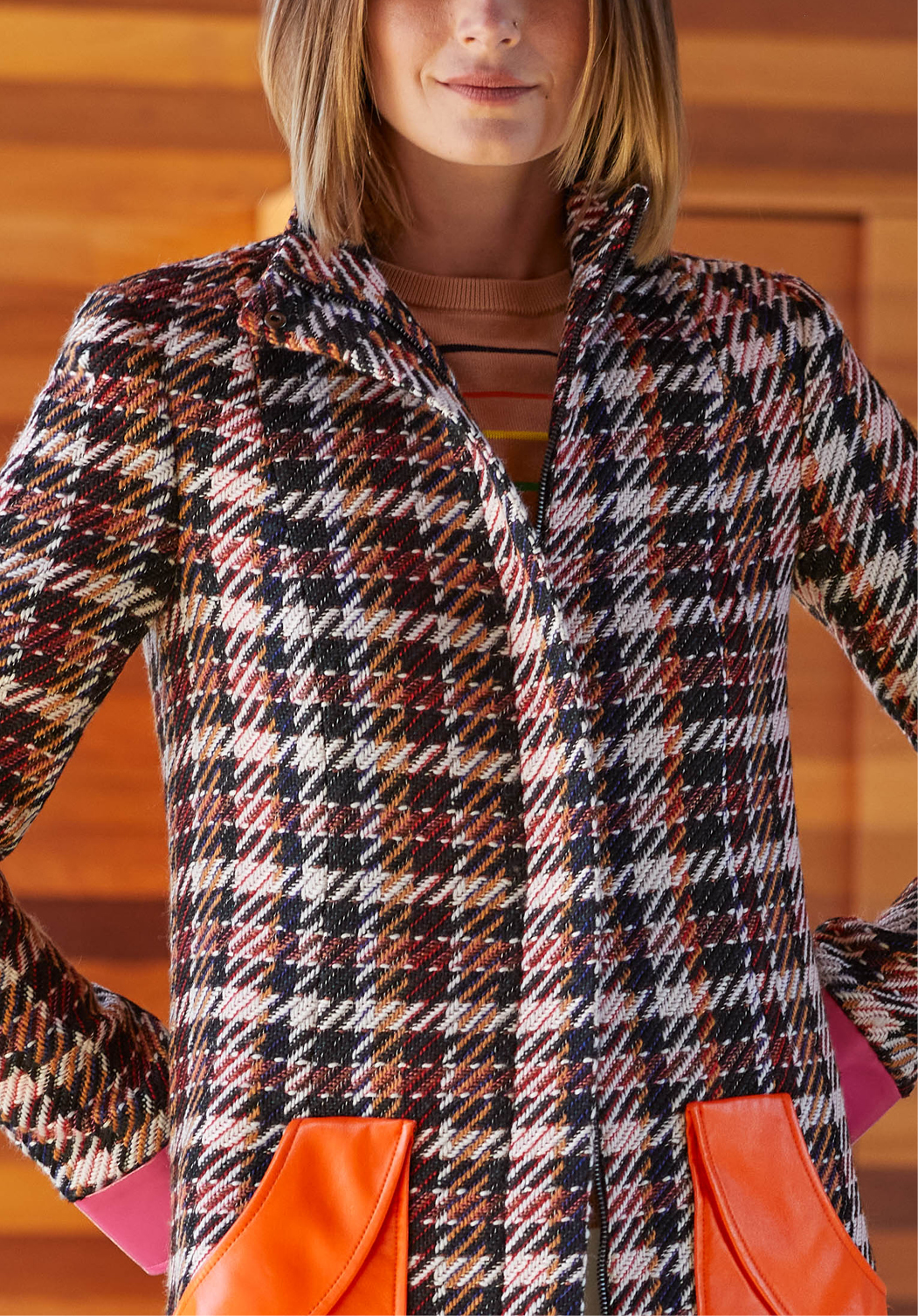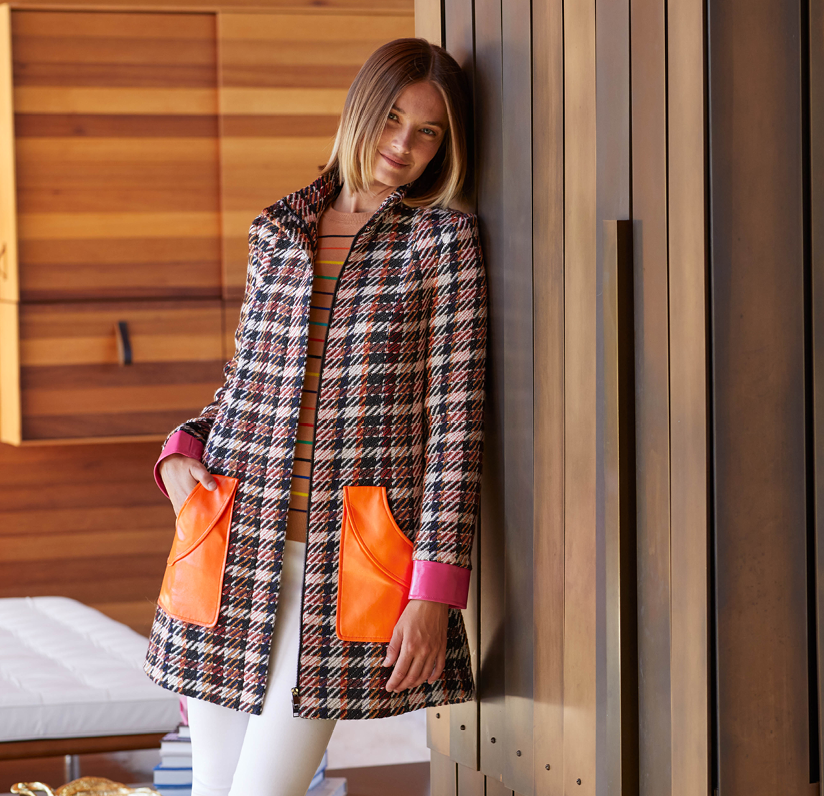 Casual Class
Easy fits and stretch fabrics make it a joy to wear these luxe options. Jackets have fun trims and rich textures, including fleece-like bouclé, shimmering, rain-resistant twill, Italian tweed, and quilted cords. A stylized houndstooth tweed coat revives the swinging sixties with bright patent pops. Tops include easy blouson satin, shirred jersey tees, and statement sweaters, from a metallic trapeze to a bobble-stitch, lace-front. Knits sparkle with gold or radiate couture color. A glowing umber skirt is made from opulent fringed suede. Houndstooth suiting goes from desk to dinner with an intensified pattern and edgy details. Prints are collectible, including a five-color satin top that looks like a flower market.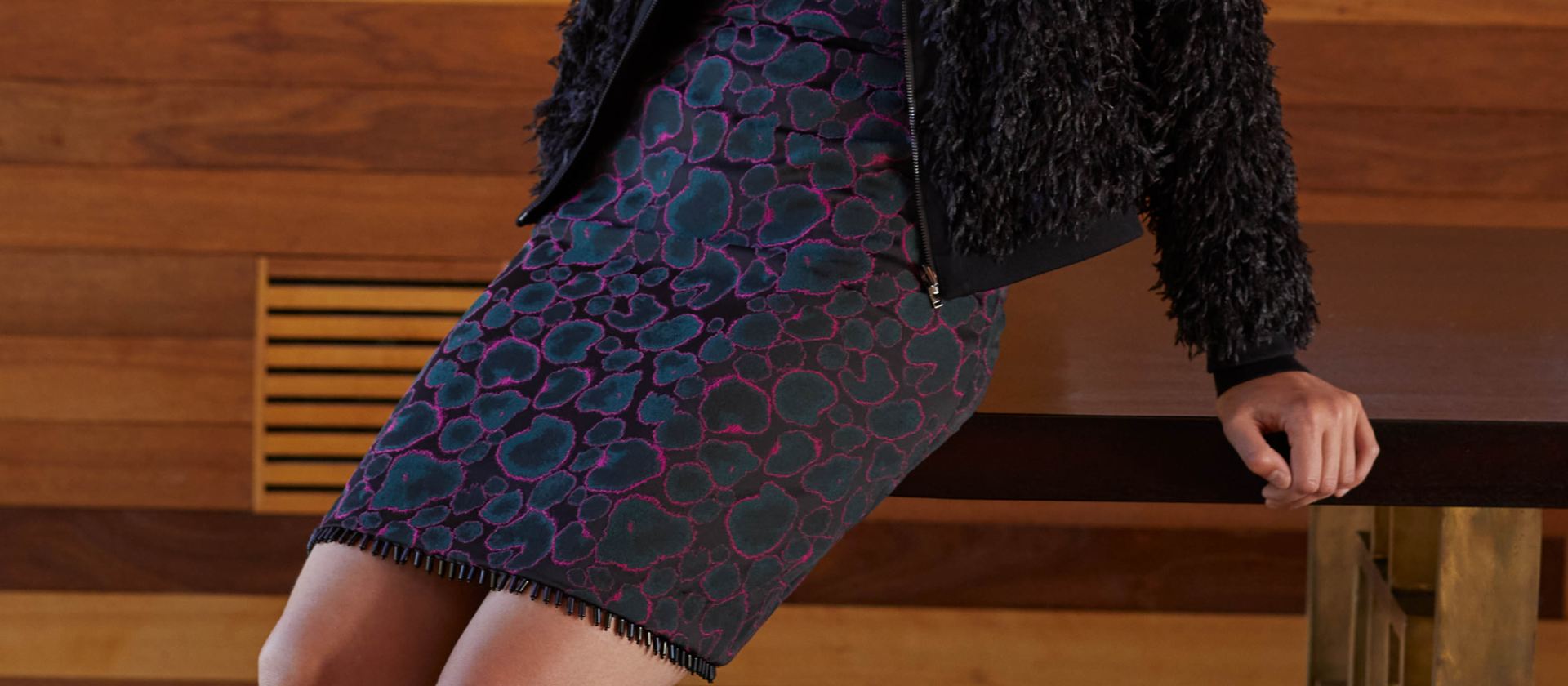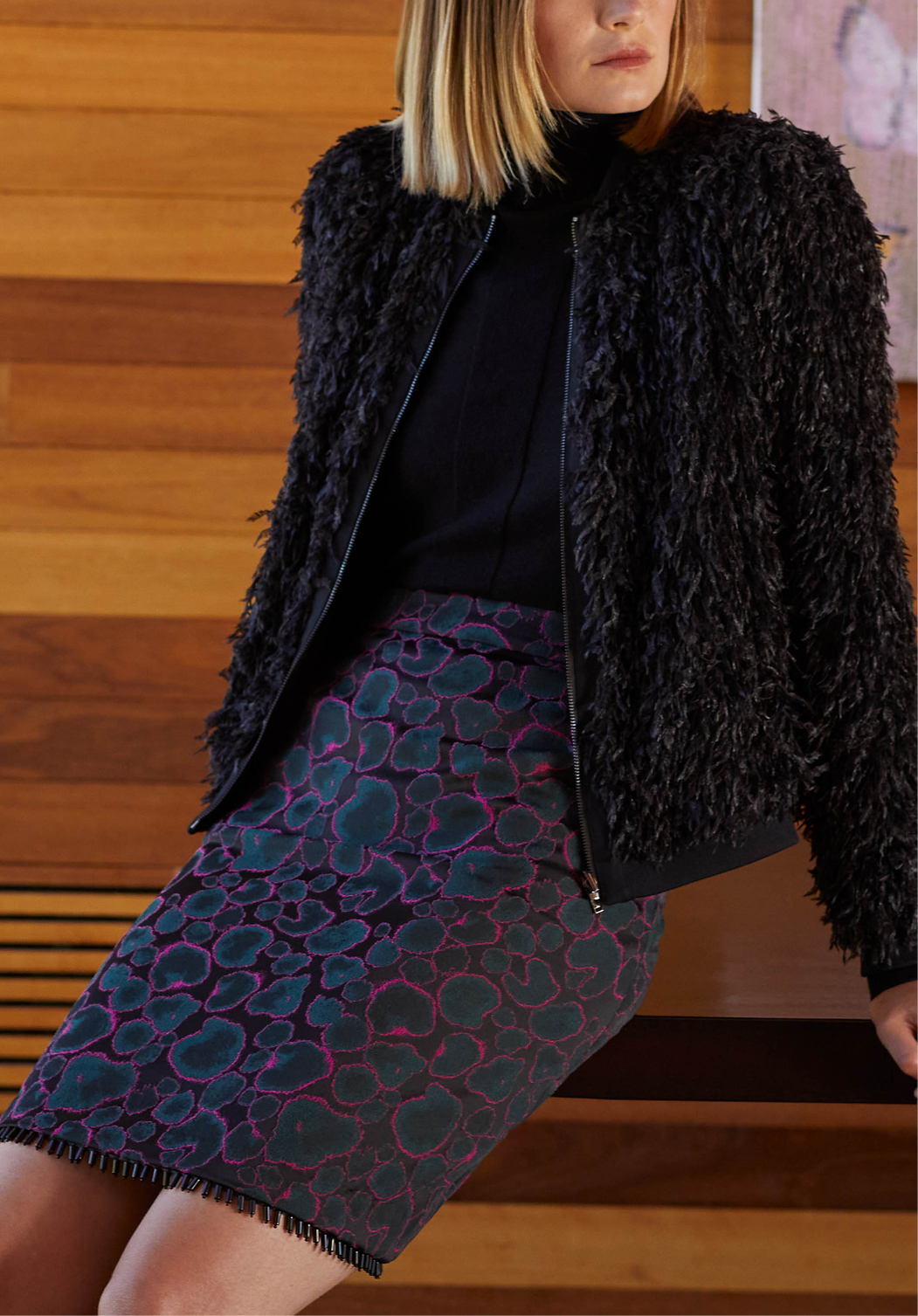 Brights On!
Fall colors should be fabulous and the opposite of drab. This season, you'll need a little black sheath and a few more richly colored pieces to take you through the season. Hence, peacock pink, diva blue, Barbados cherry red, tropical green, and bamboo yellow are added to your fall options. Pair them with black or go head to toe for extra impact. This level of energy will win in every category, including an incandescent sequined sheath dress, a French satin blouse, an Italian plaid top, and a sateen blouse with an oversized sash. These colors can dominate, as in a ruffled pink sweater, or look more subdued as in a lily pad jacquard skirt or a double-breasted jacquard suit.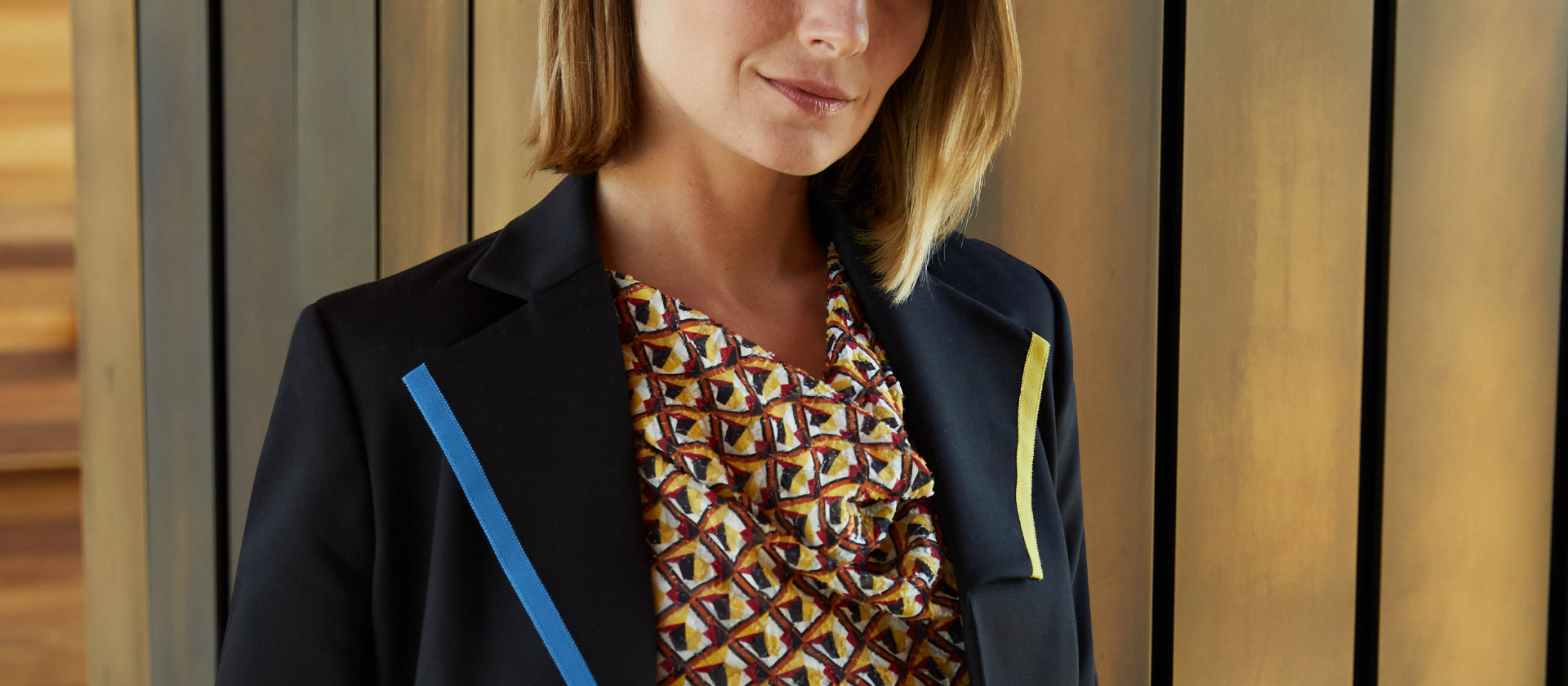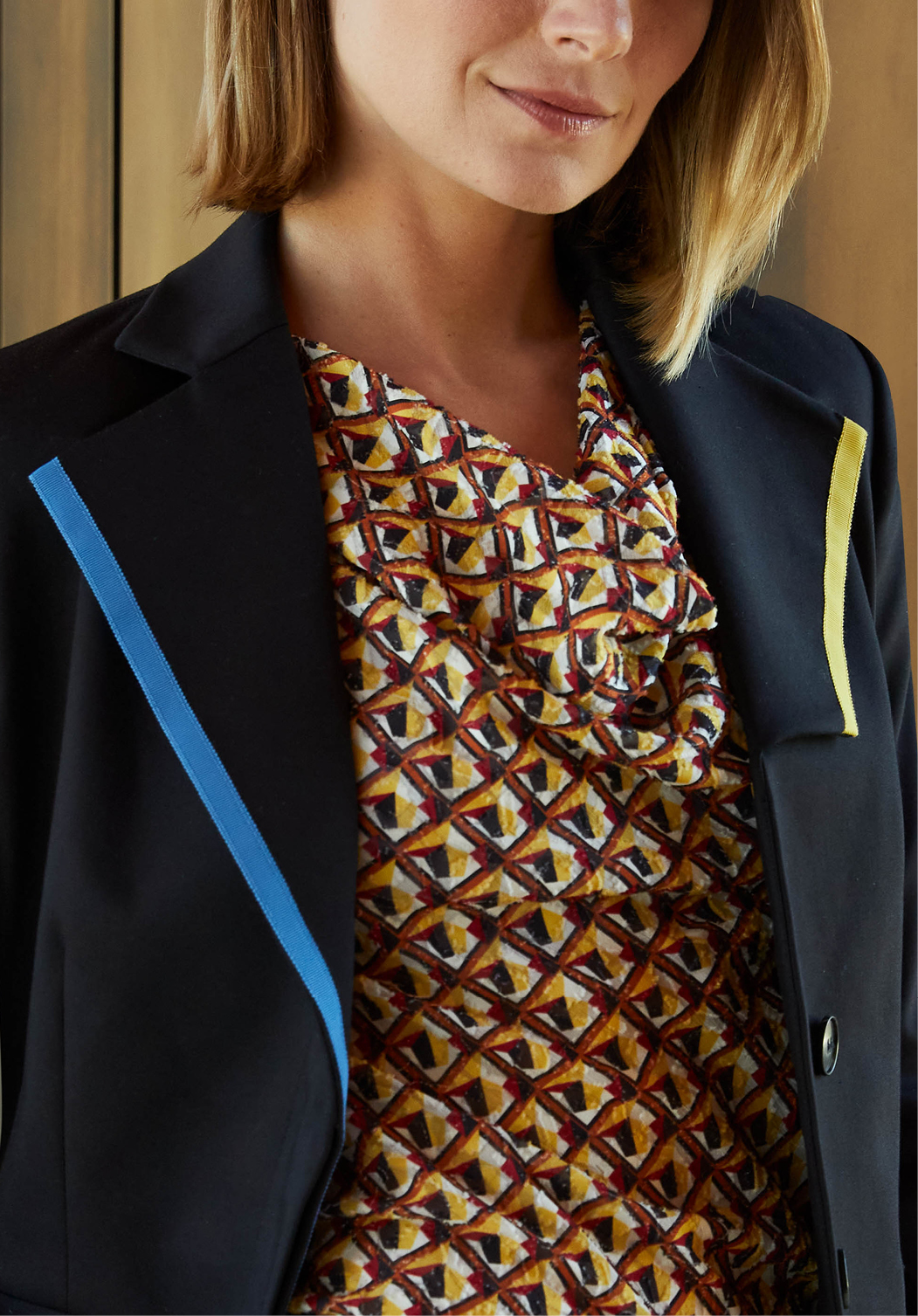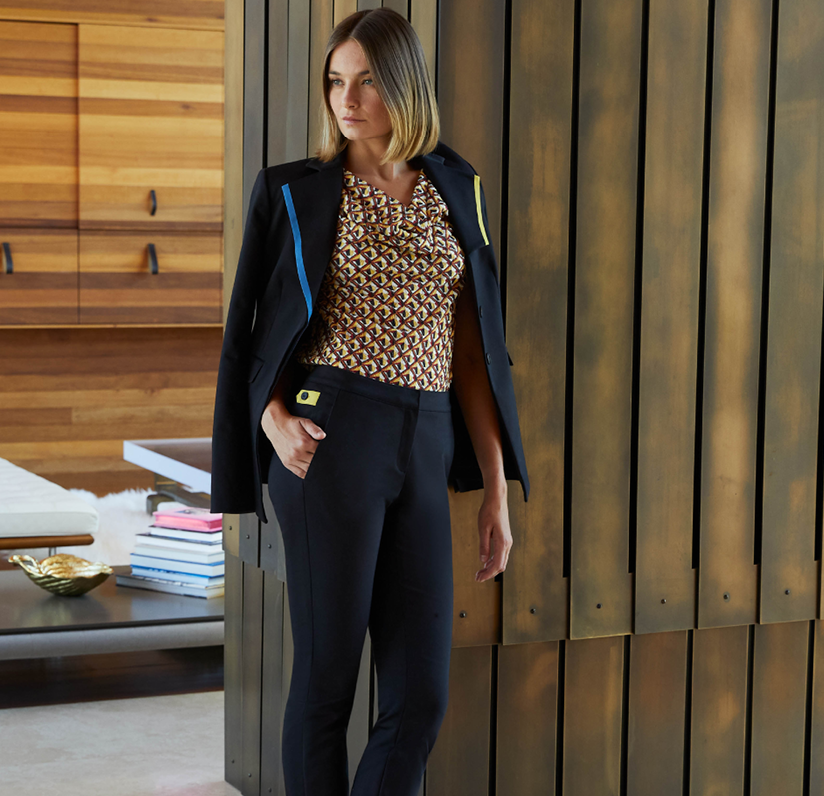 Back In Black
Fall special occasions go all out with solid black or black accents. The classic black tux will never be the same. Tops include cashmere-softened damask sweaters, faux-feather jackets, geometric intarsia sweaters, flounce-cuffed, ladder-stitch blouses, and genuine lamb-fur wraps. Dresses range from knit nautical sheaths to downtown, leather-look lace. All-over leather leggings deliver edge to every look they complete. Pop colors, including diva blue, bamboo yellow, and Barbados cherry, partner perfectly with black.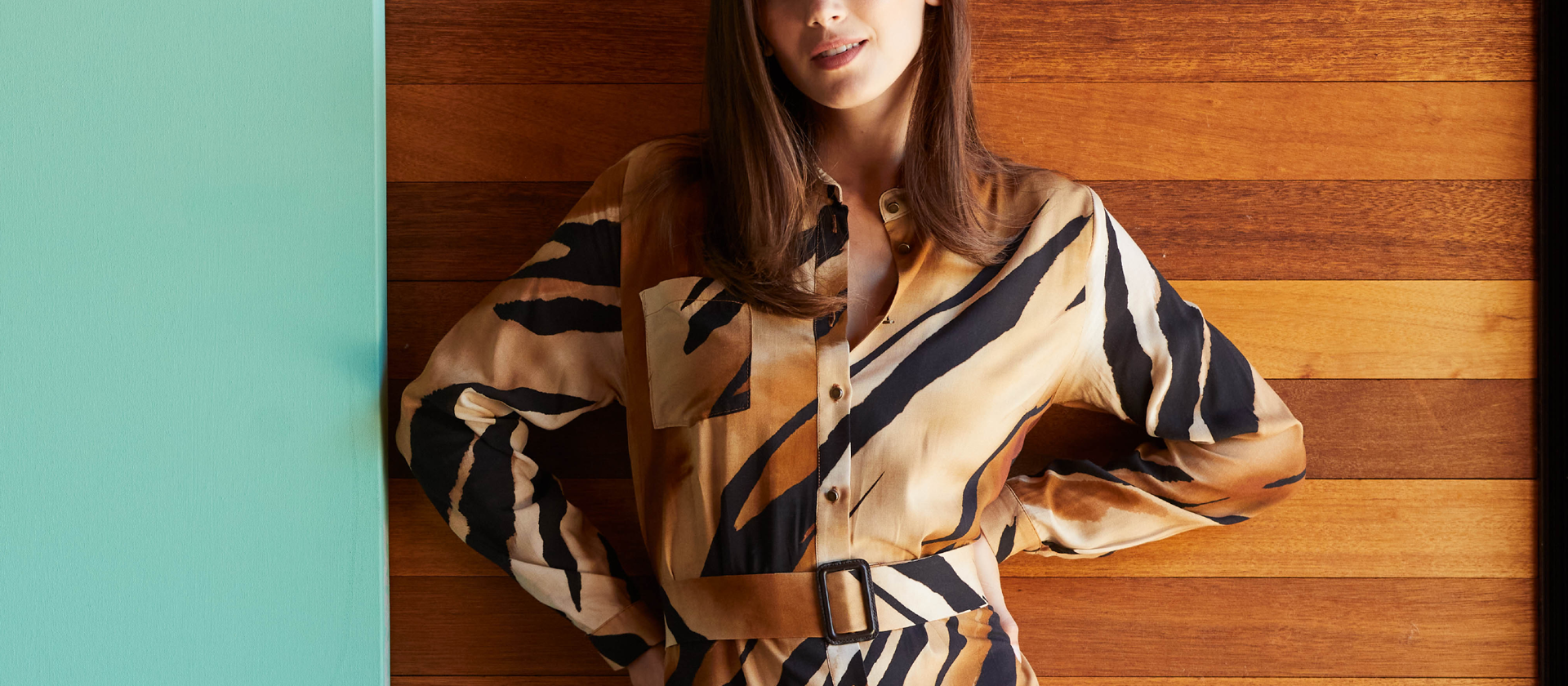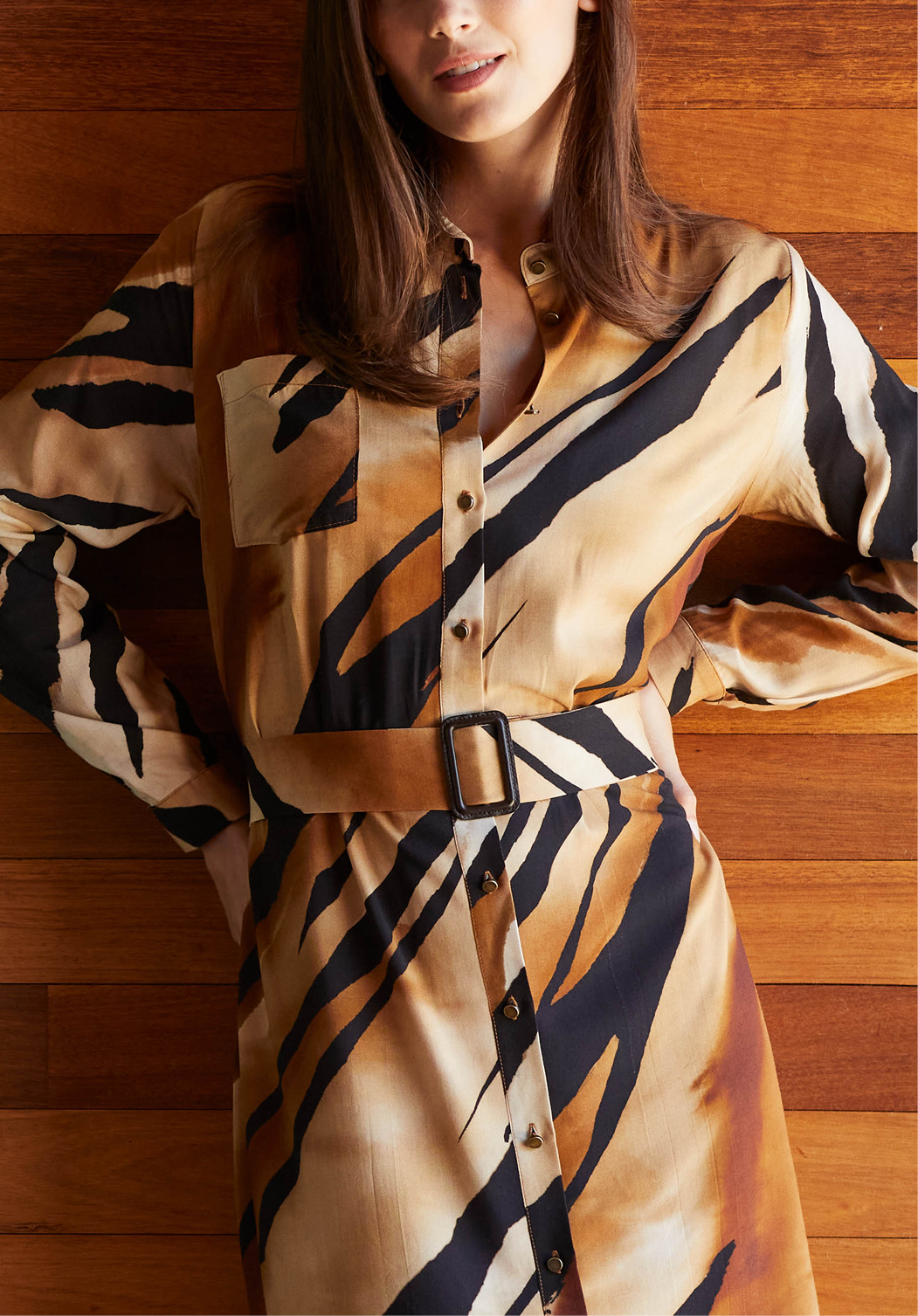 Into The Wild
A celebration of the animal kingdom adds rich detail to wardrobes. Java Brown and Indian Tan coordinate looks from head to toe. Woven and knit pieces are elevated with a dramatic, stylized tiger pattern. Jacquard pants successfully capture the varied tones of seal fur. Faux and genuine furs become essential outfit accents. Java Brown coordinates everything, including knits, suede, and polished lamb.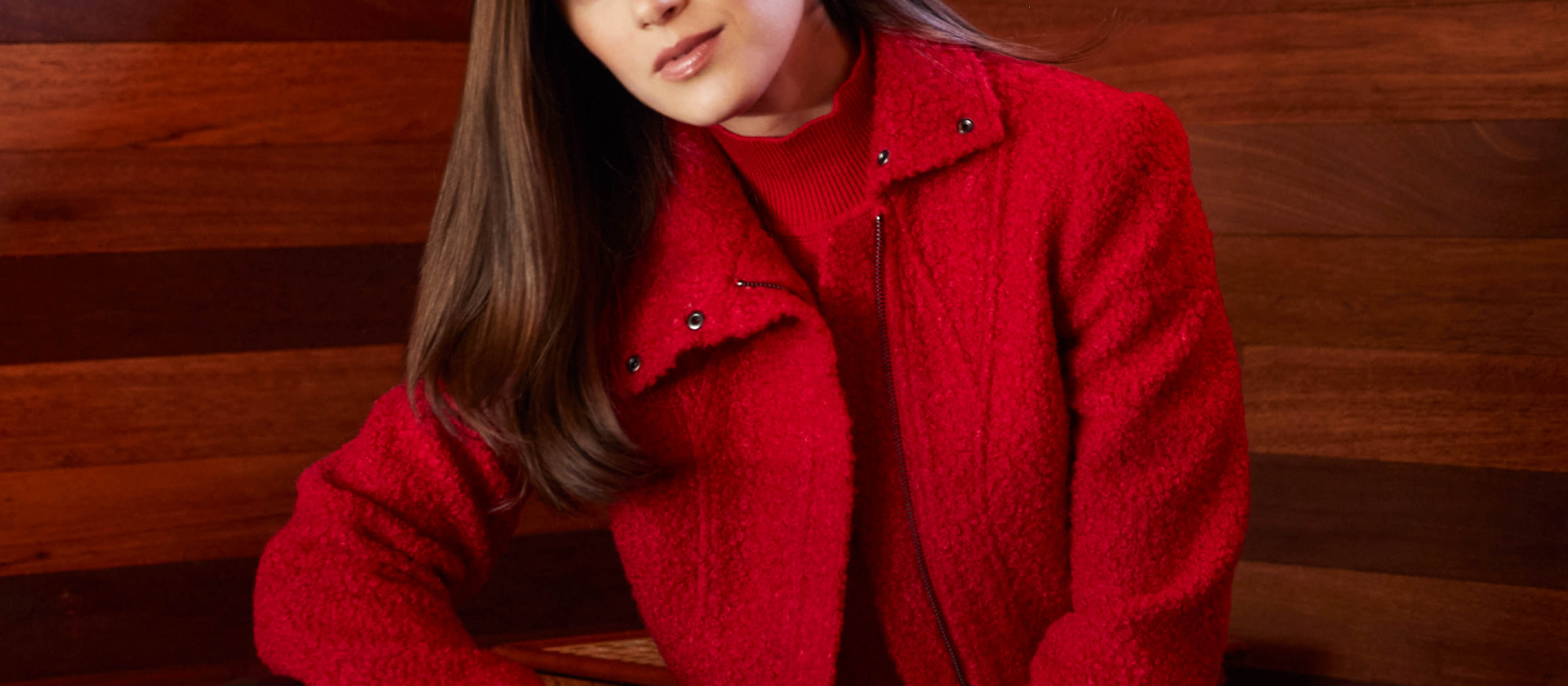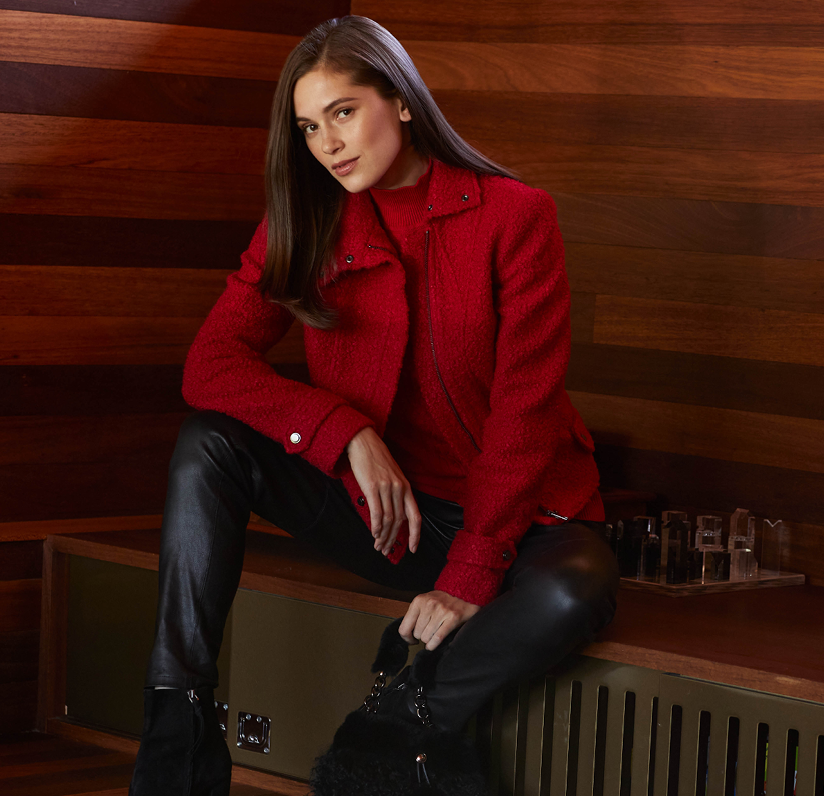 Celebrity Fabrics
Fun fabrications and intriguing prints bring unique new dimension to traditional fall dressing. A hot red fleece-like bouclé jacket captures attention wherever you go. Ruffles and ruching grace suiting, blouses, and even denim shirts. Standout animal and floral patterns lend panache to fit and flare dresses, shirt dresses, draped red tees, and matching jungle-print tops and pants in metallic crinkle chiffon. An asymmetrical cardi in an oversized rib stripe and a macramé skirt are sure to invite compliments.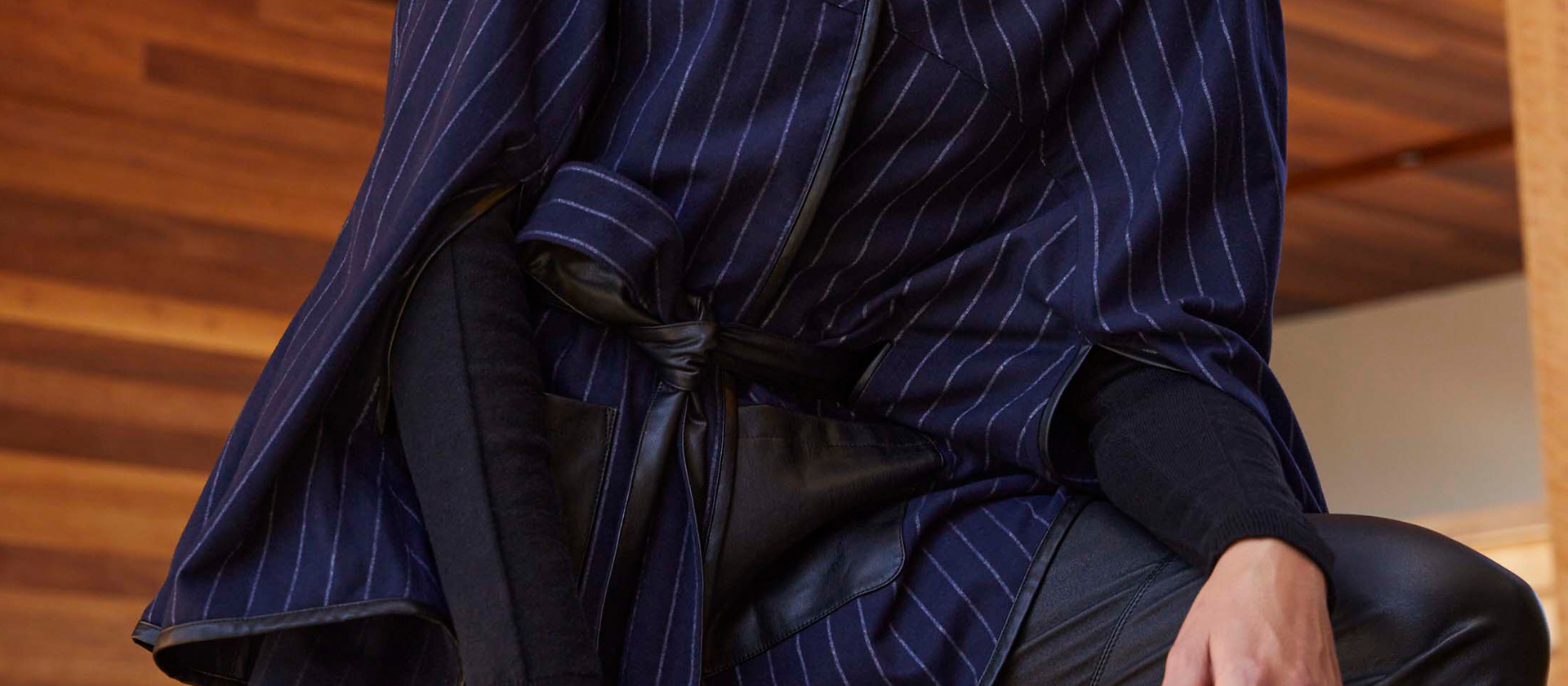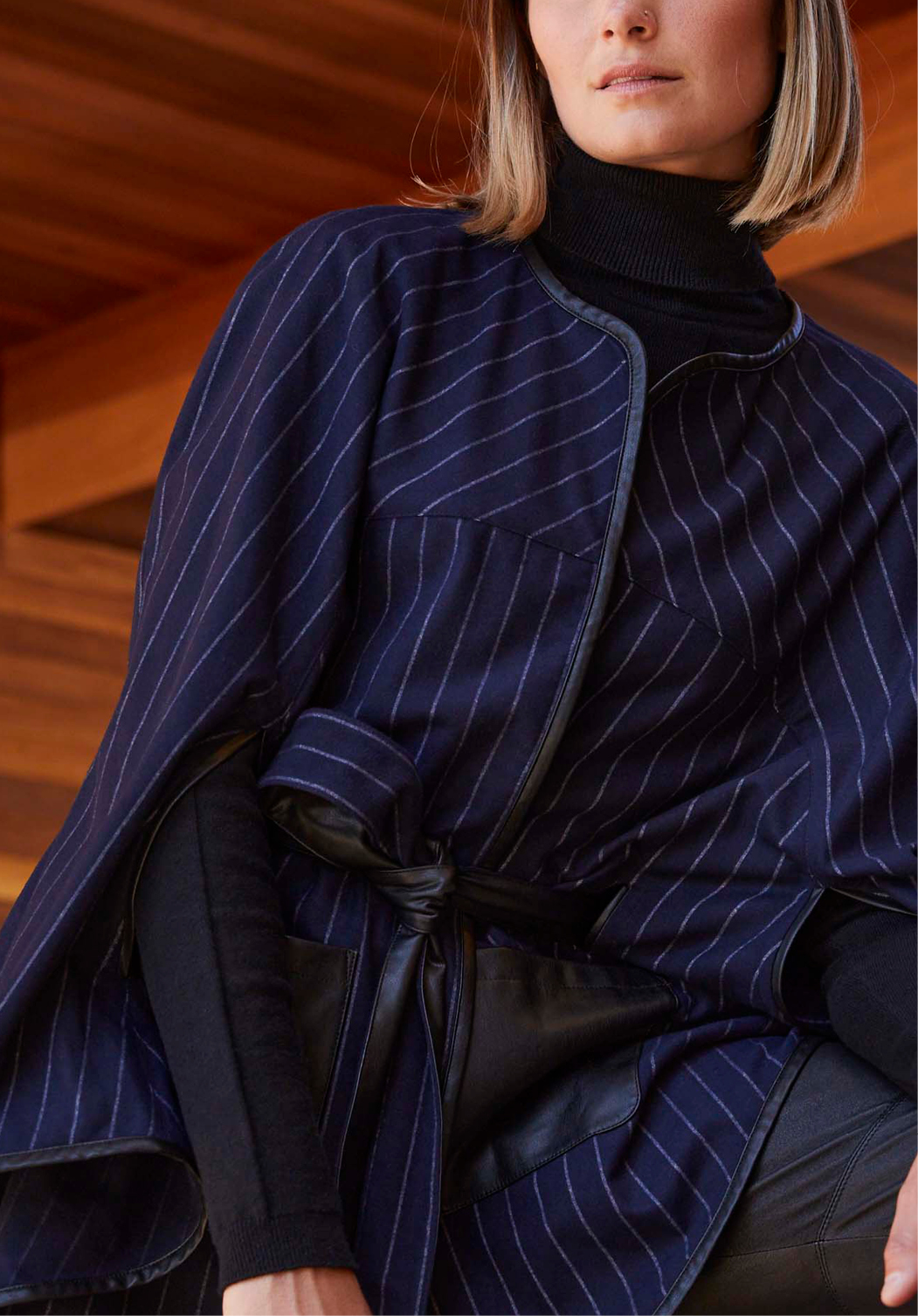 Well Traveled
E3 elevates the gypsy spirit as it satisfies wanderlust with haute style. Stripes, colorblocking and dreamy prints spark conversation. Fringe, tassels and sashes strike a romantic note. Delectable mushroom beige is a game changer, whether it be in knitwear, fluid suiting, or plaid ponte leggings. A mushroom safari jacket and matching pants will look amazing on any continent. Denim discovers new delights, from classic Western dresses to modern deconstructed skirts. Navy makes a comeback in exciting Bohemian knits, as well as pinstriped suiting, all in voluminous fits.