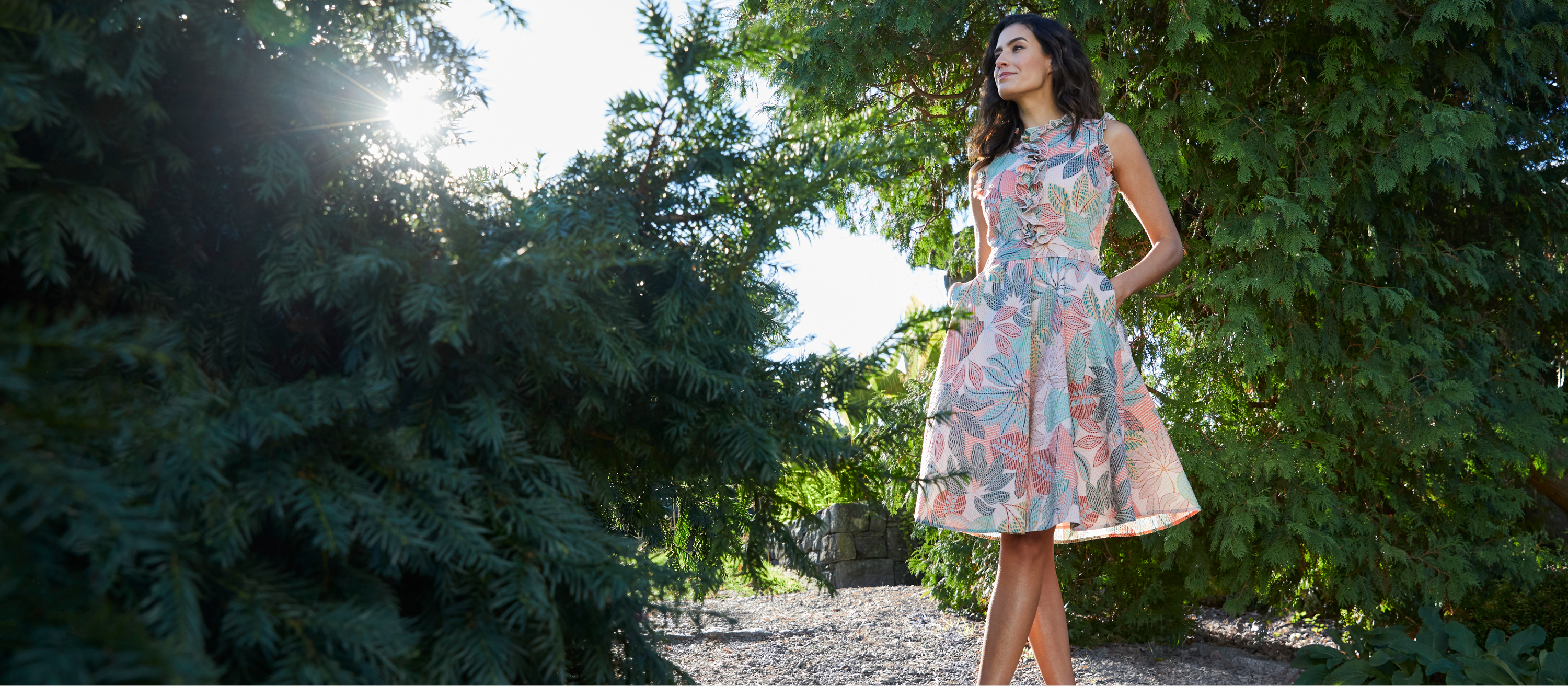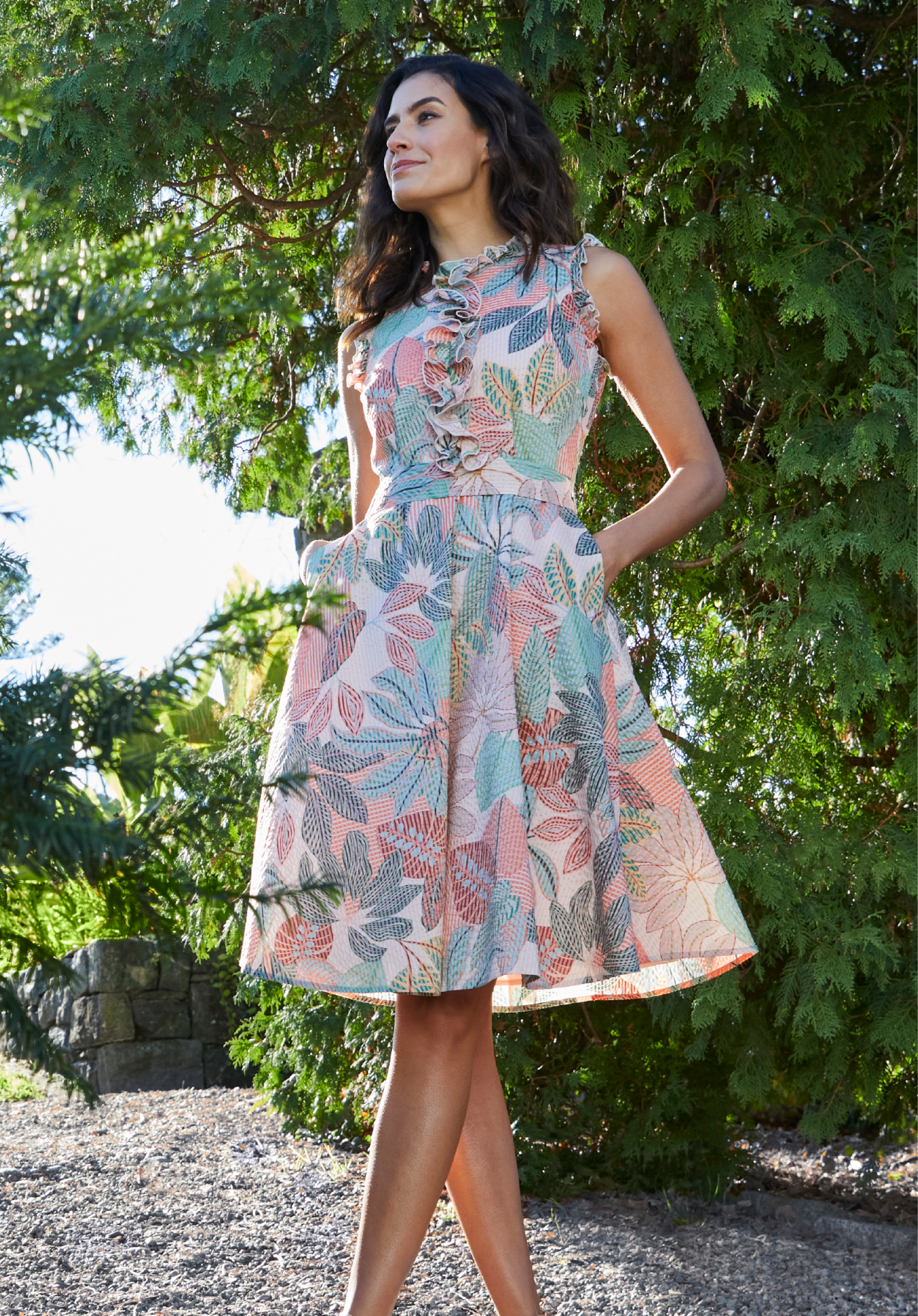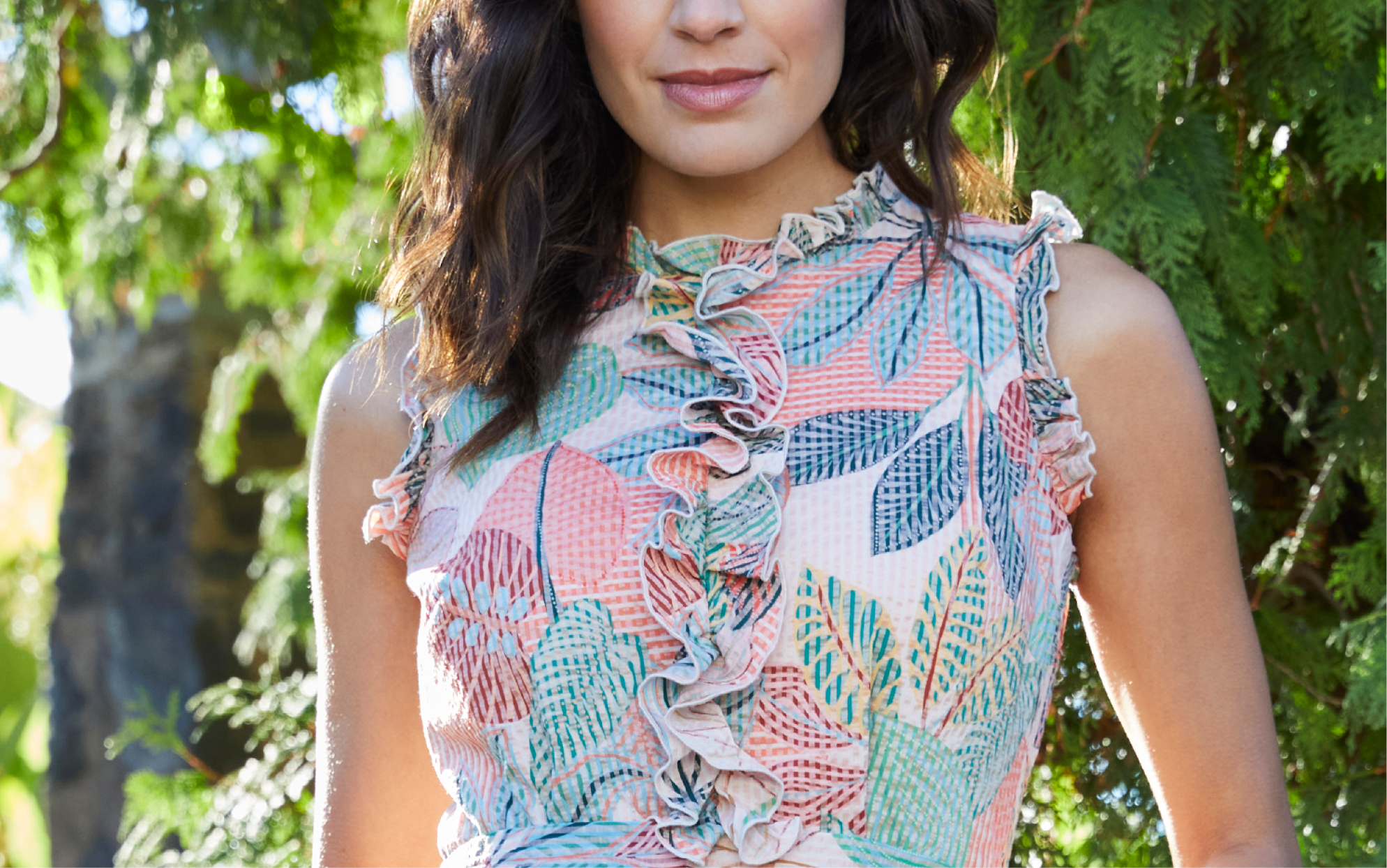 Equinox In Bloom
Leafy greens bring refreshing focus to the season with a narrative of global regeneration and preservation. The added purple pops summon images of a spring forest, bursting with crocus flowers. Exclusive prints run the gamut and include a stylized Ming vase-inspired floral, a Persian paisley, a mid-century modern seersucker, and a wistful field of wildflowers.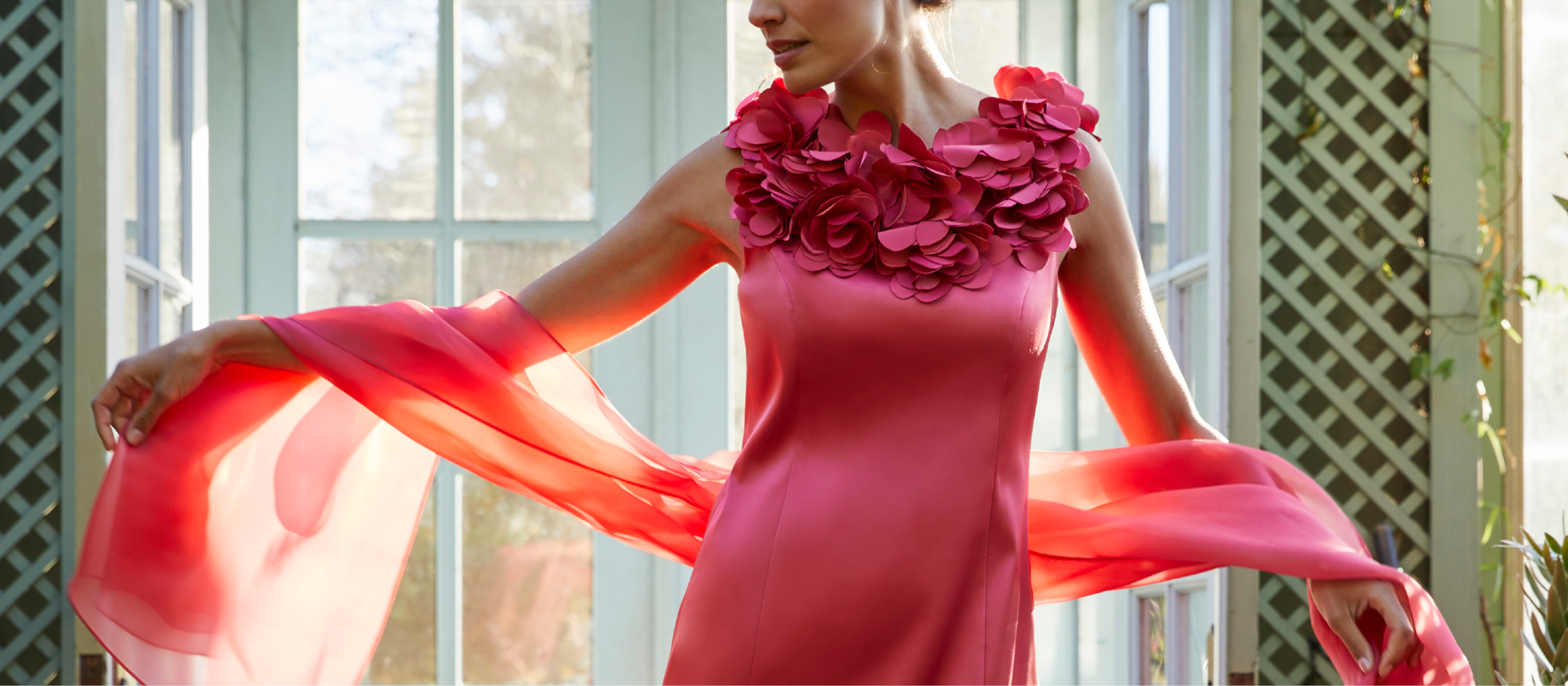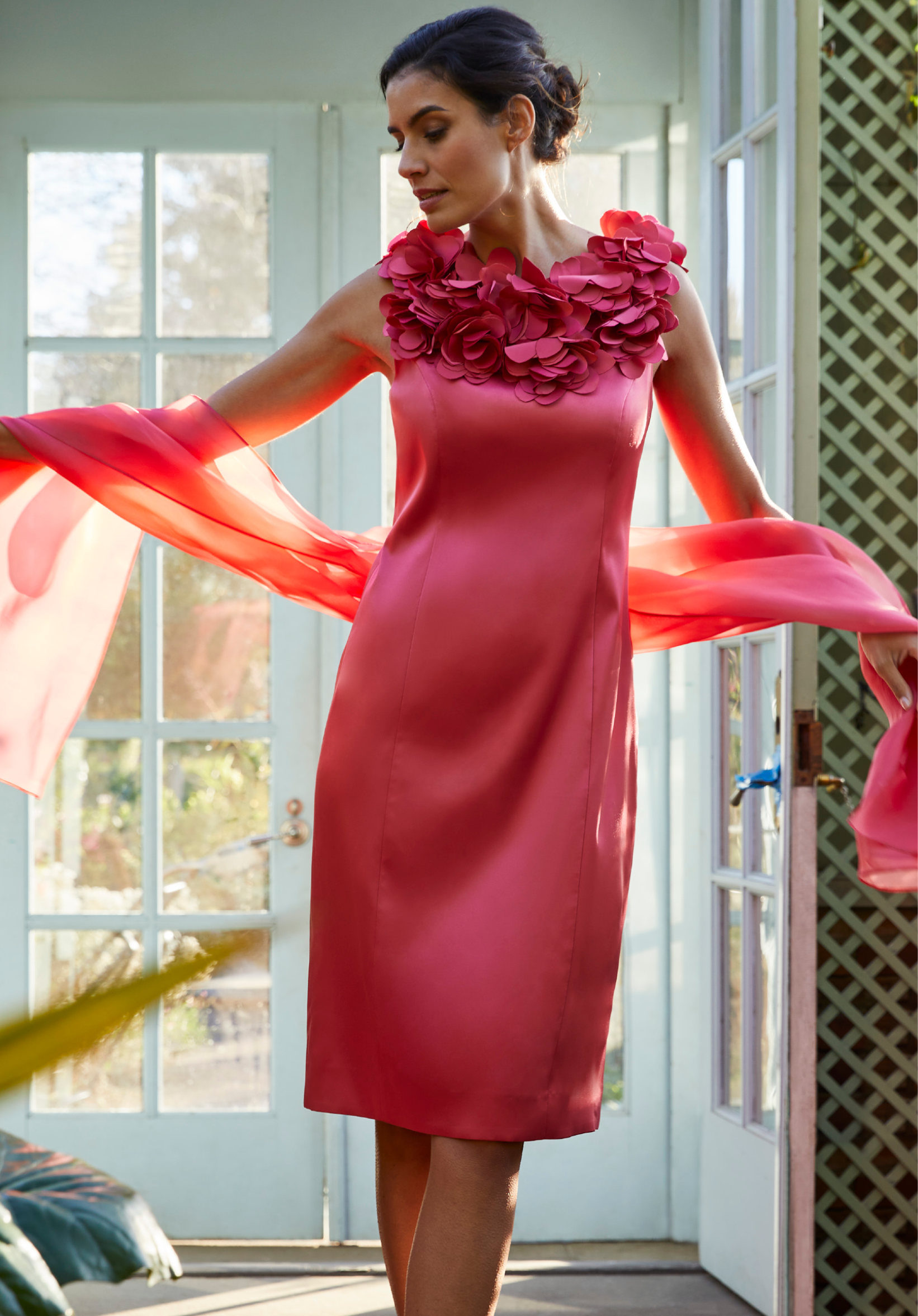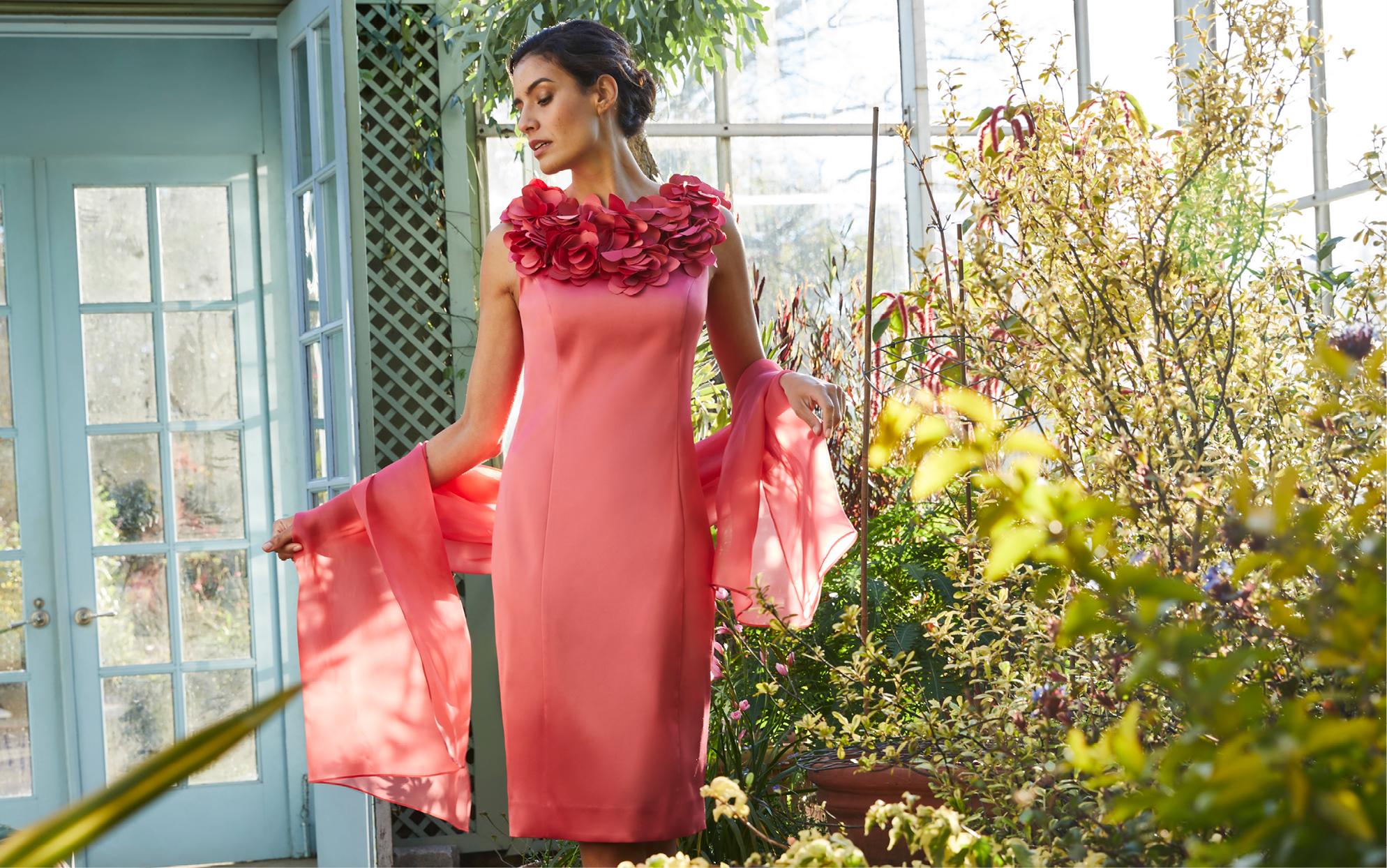 BRITISH BEAUTIES
Famous English icons and their favorite hangouts and gardens inspire sartorial excellence. Indigenous British blooms, from the pink hedge rose to the rarest orchid, contribute color and print ideas. A dip-dyed sweater takes a cue from a traditional confection treat - the trifle. A photogenic pinwheel jacquard conjures up the excitement of an escape to the seaside of Brighton Beach.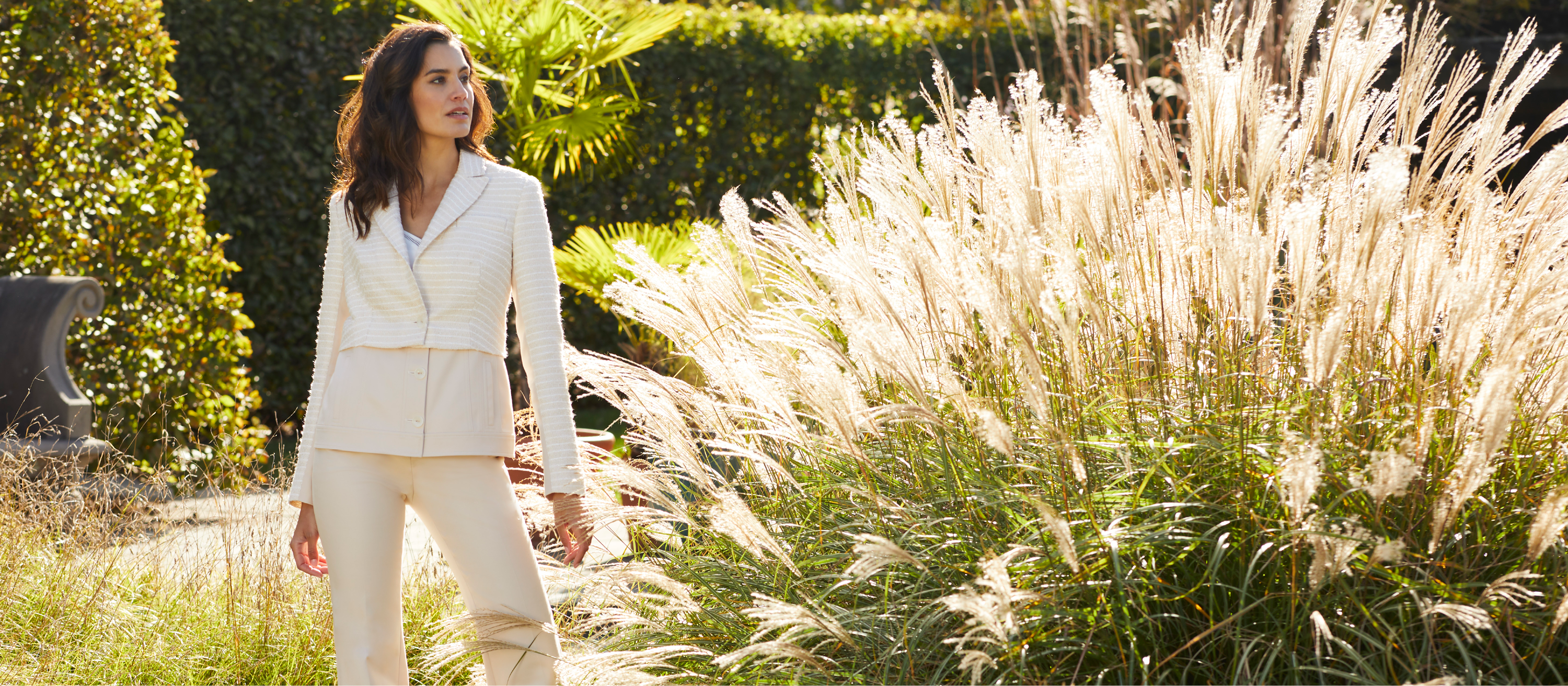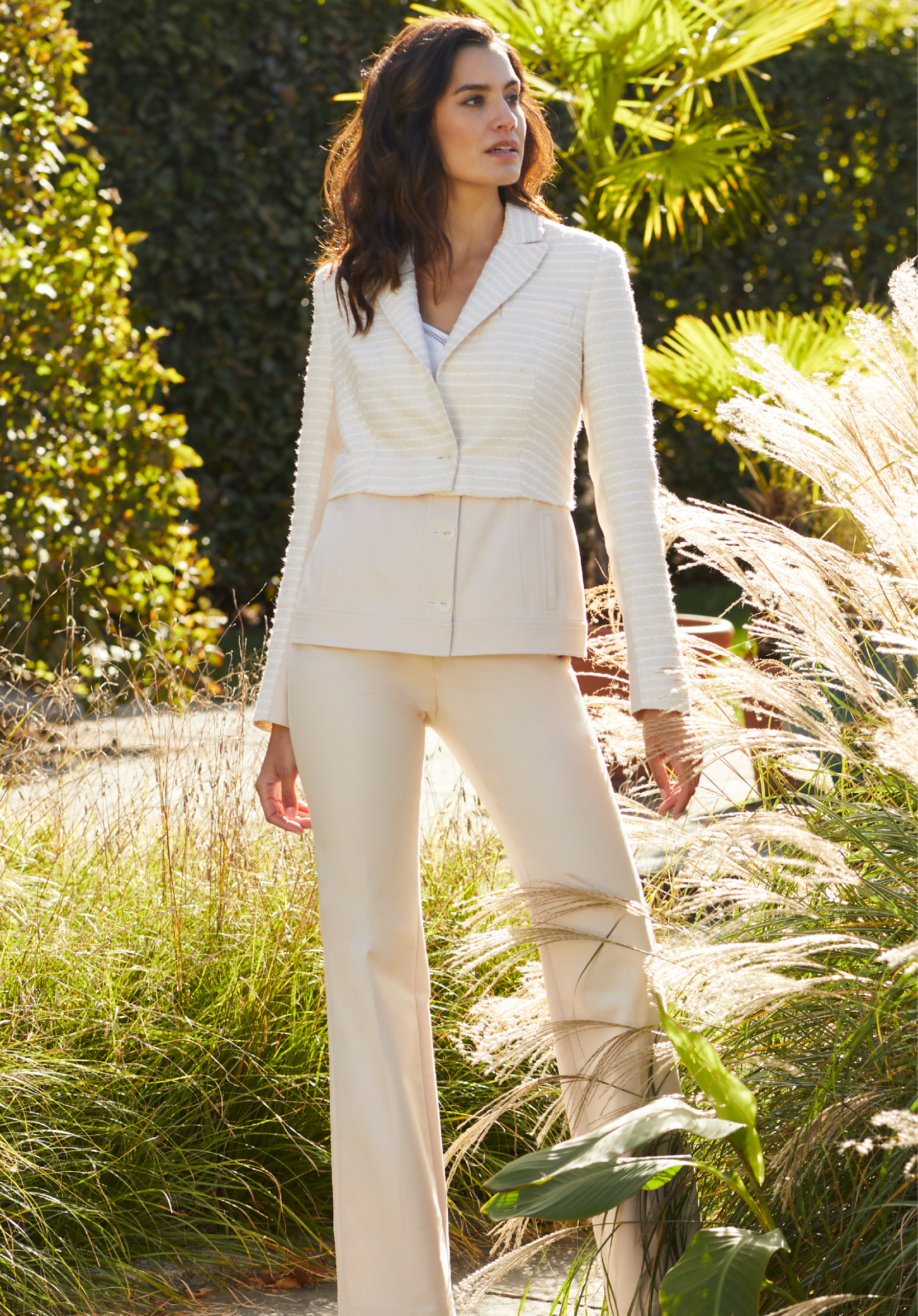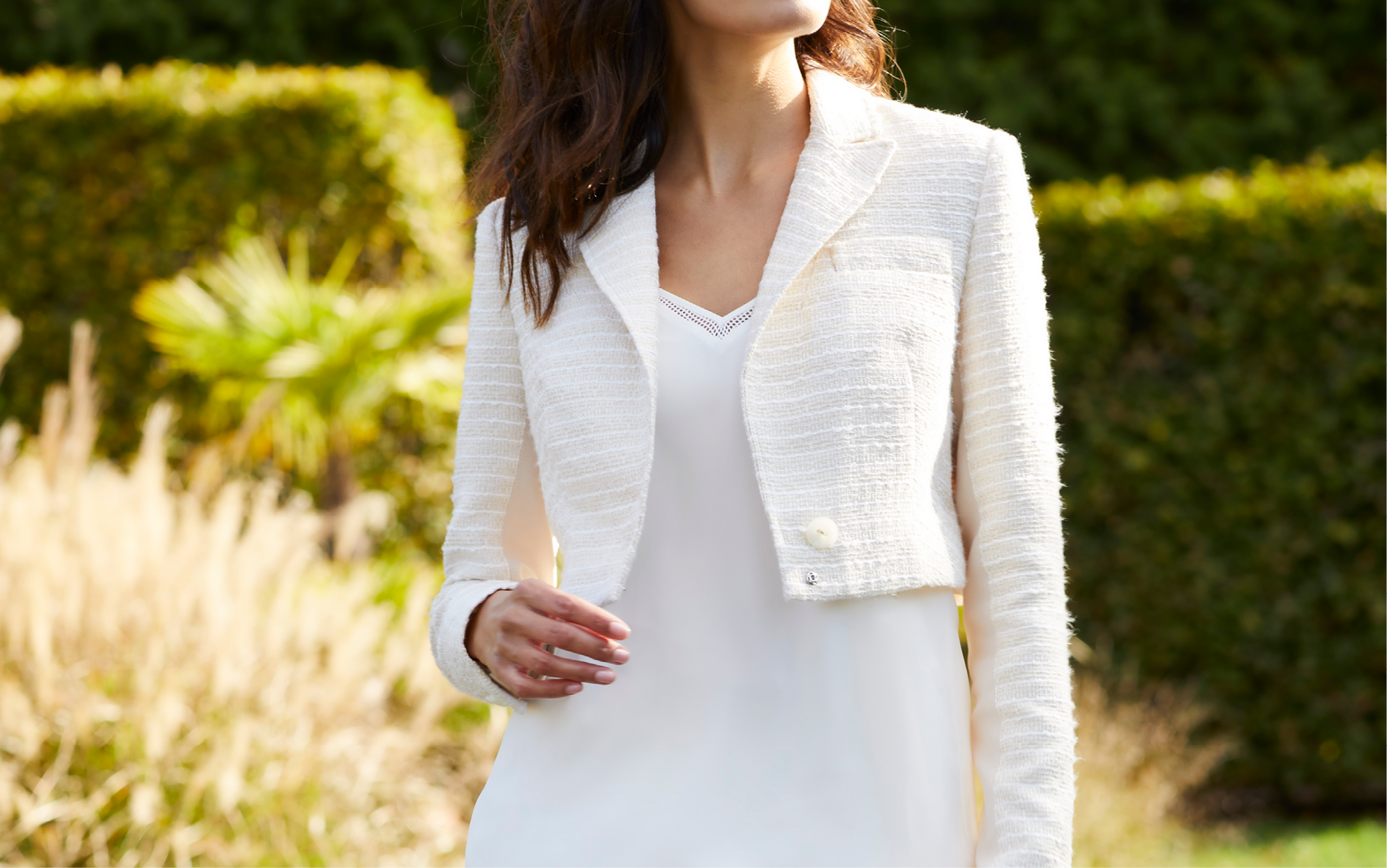 CHAMPAGNE ON THE TERRACE
Our "champagne" hue, aptly named cava adds a spritely allusion to good times in everything from tailored workwear to a floral-embroidered dress—a natural for spring nuptials. A lace midi skirt and a daisy-embroidered peasant tunic bring a more Bohemian narrative to the color. A halter and jeans in this hue inspire a state of bucolic reverie with their storybook sheep print.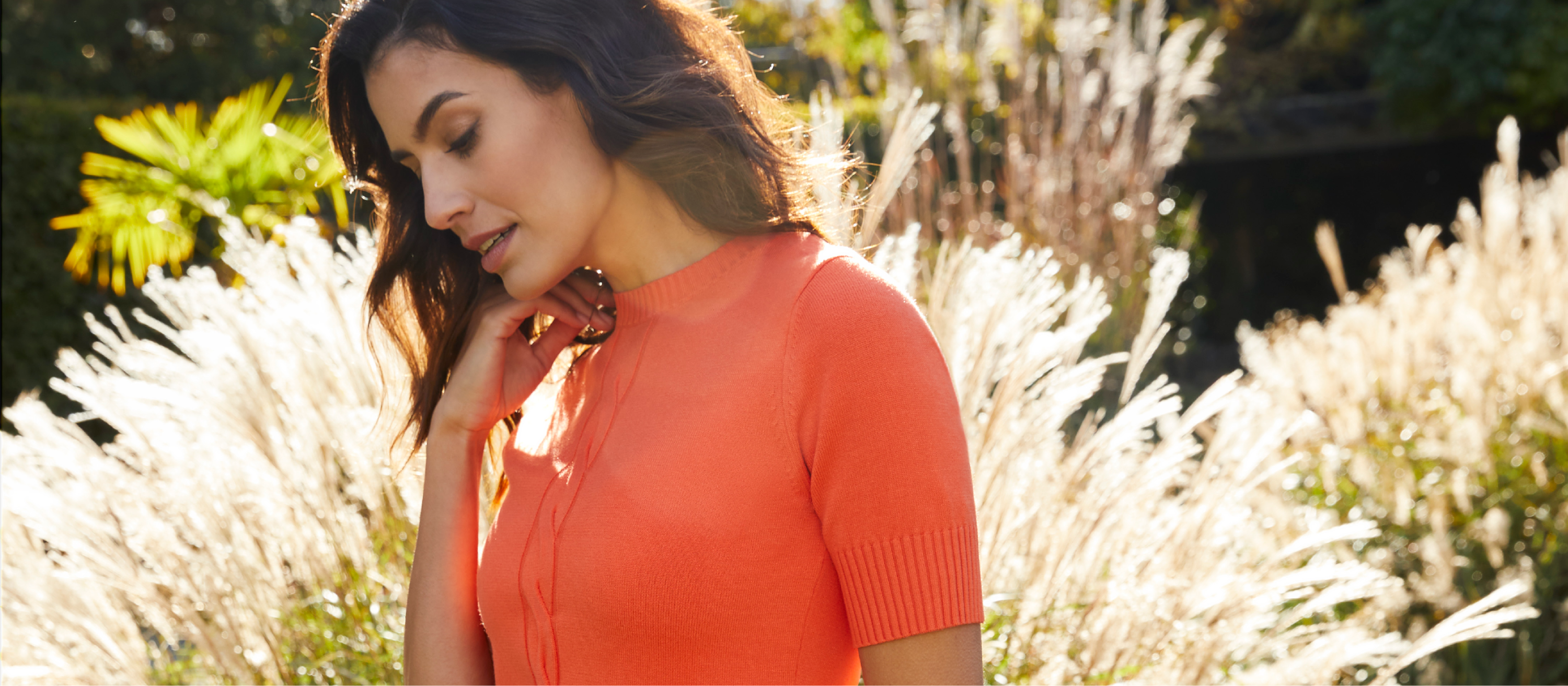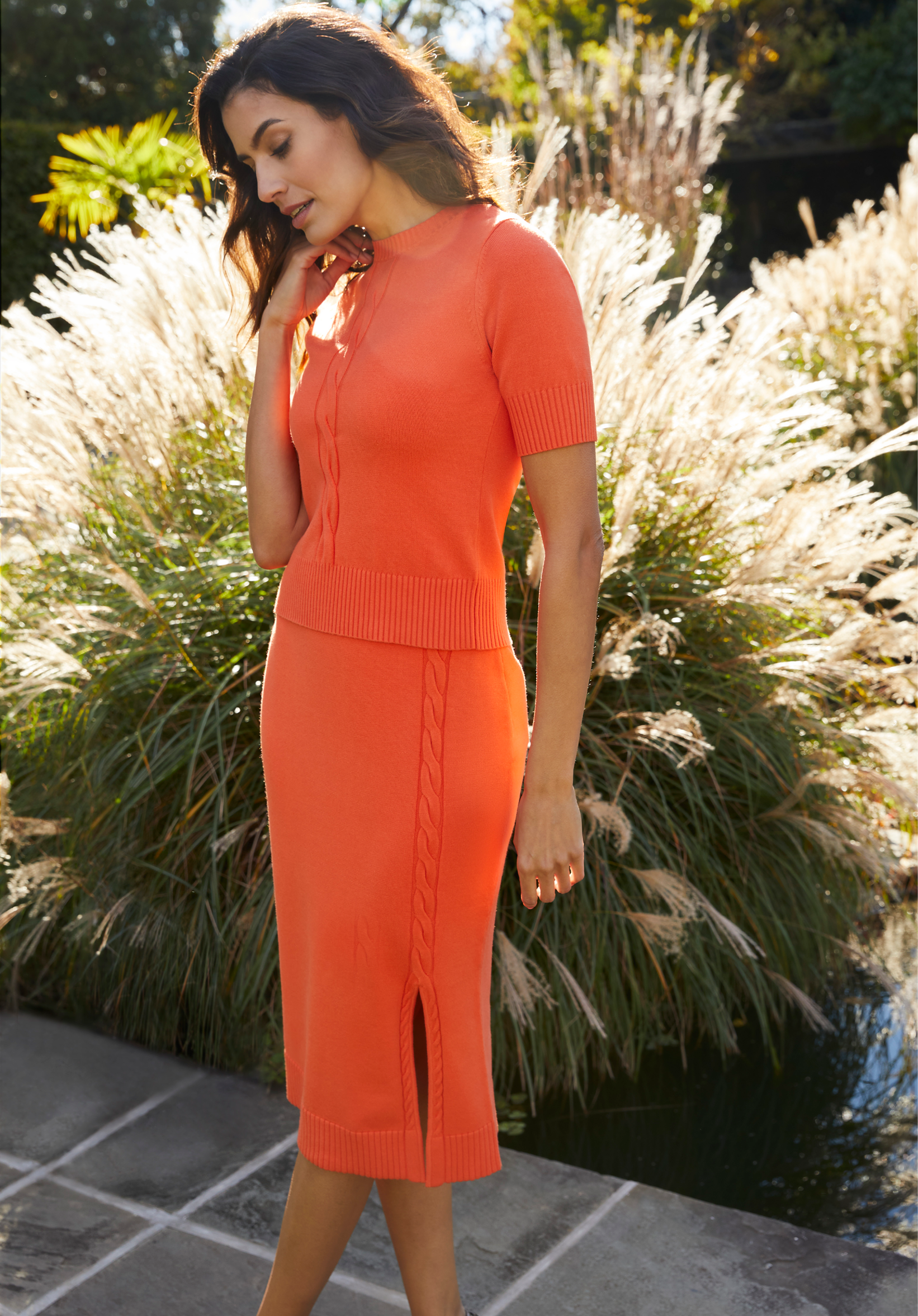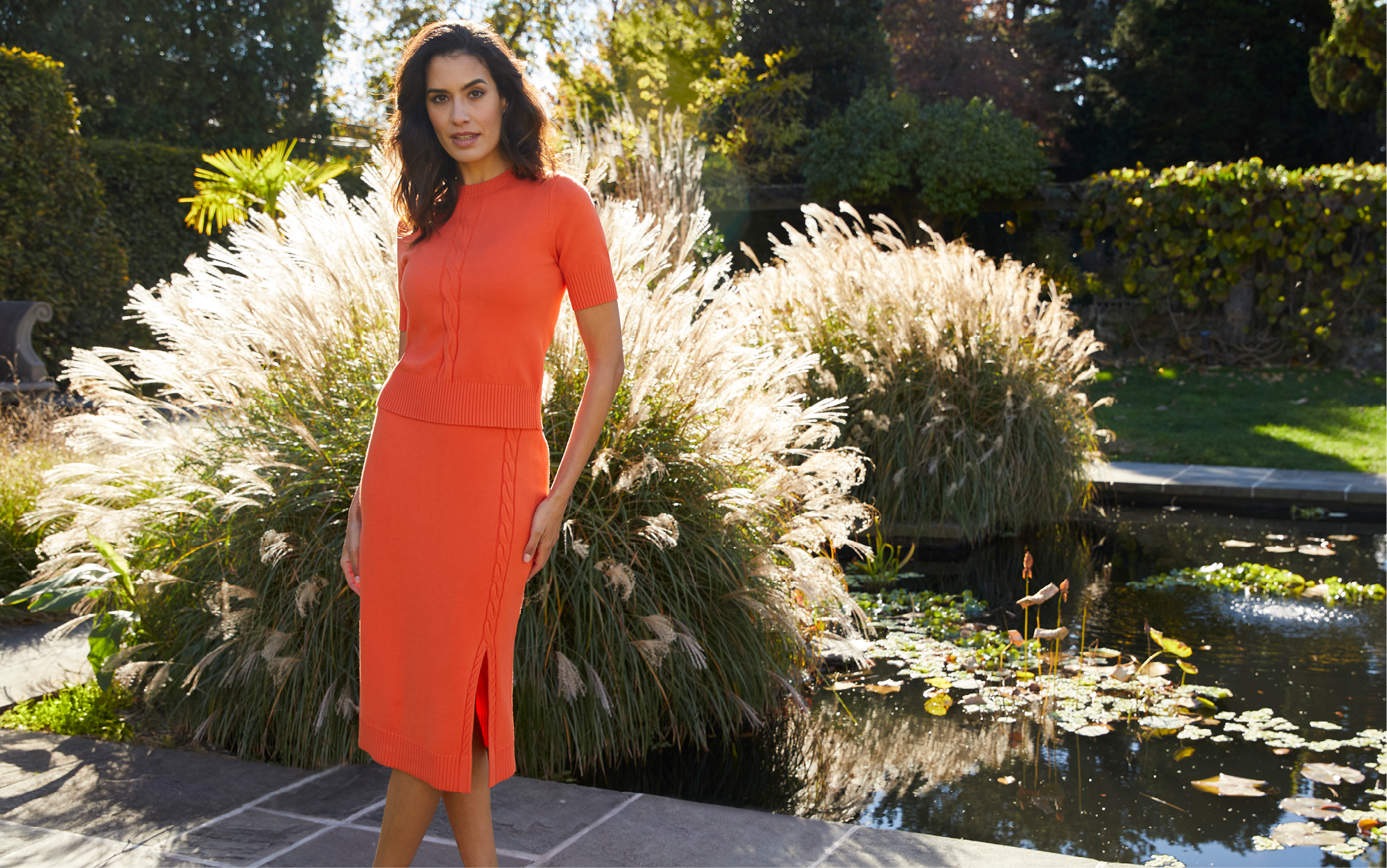 DESERT DREAMS
These vacation-worthy pieces will take you on an escapade to the desert resort of Palm Springs. Wardrobing the pursuit of fashionable leisure activities. Picture yourself living the luxe life in the storied Las Palmas neighborhood, swathed in drapey, relaxed fitting pieces that boast an incredible silky hand-feel. Rare floral prints start conversations. A bright orange pop also echoes local flora. Posh, plush knits are here to keep you radiant as you move from poolside to polo grounds.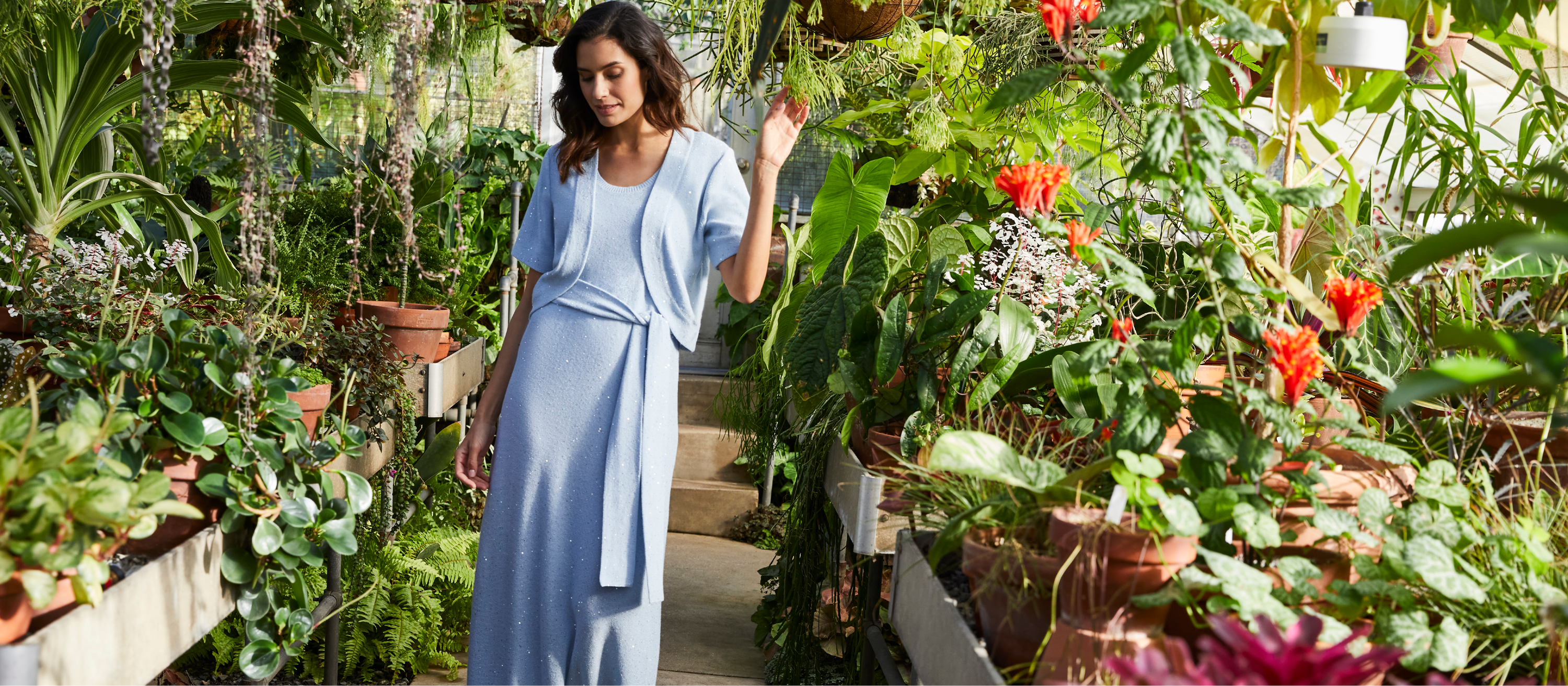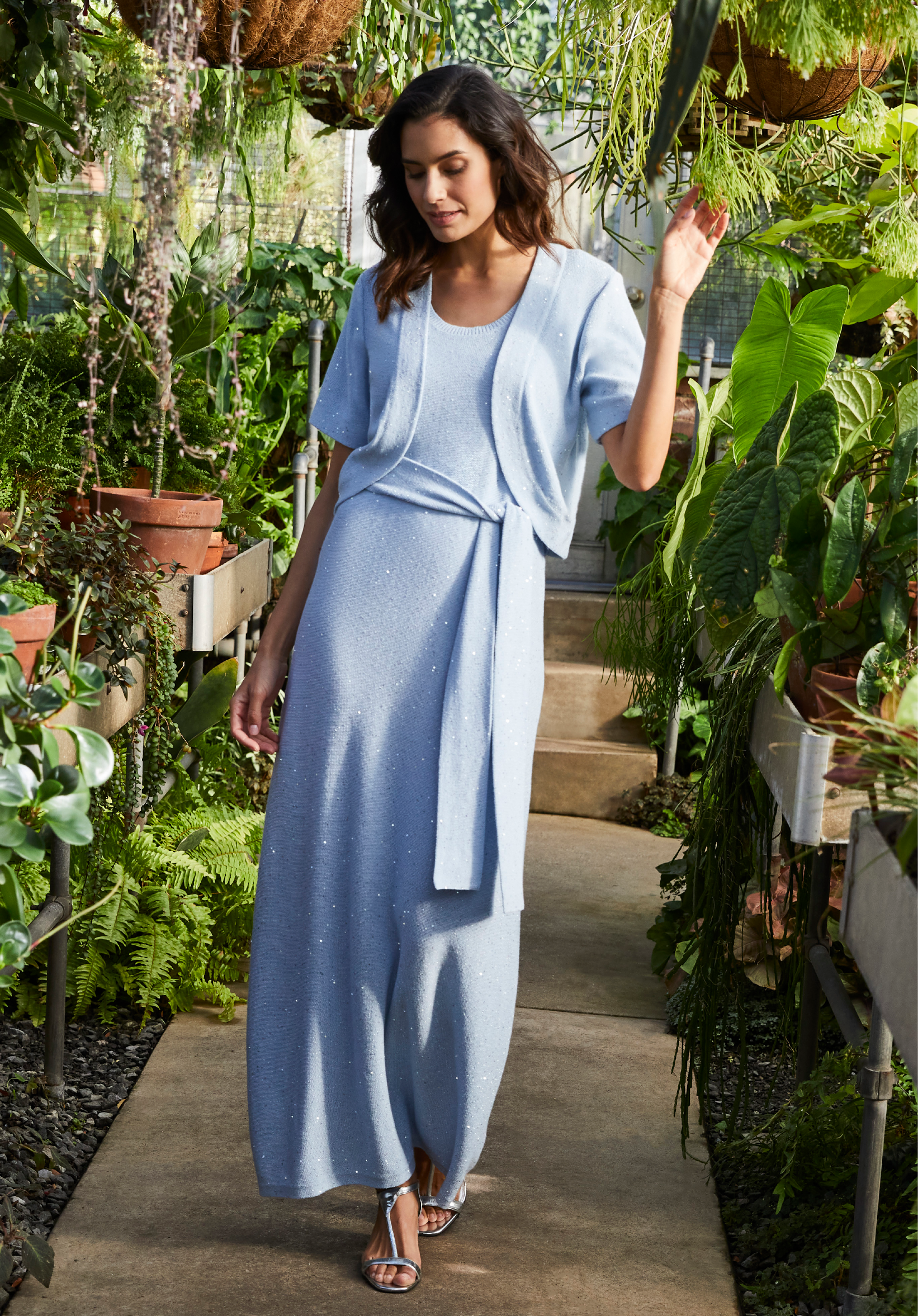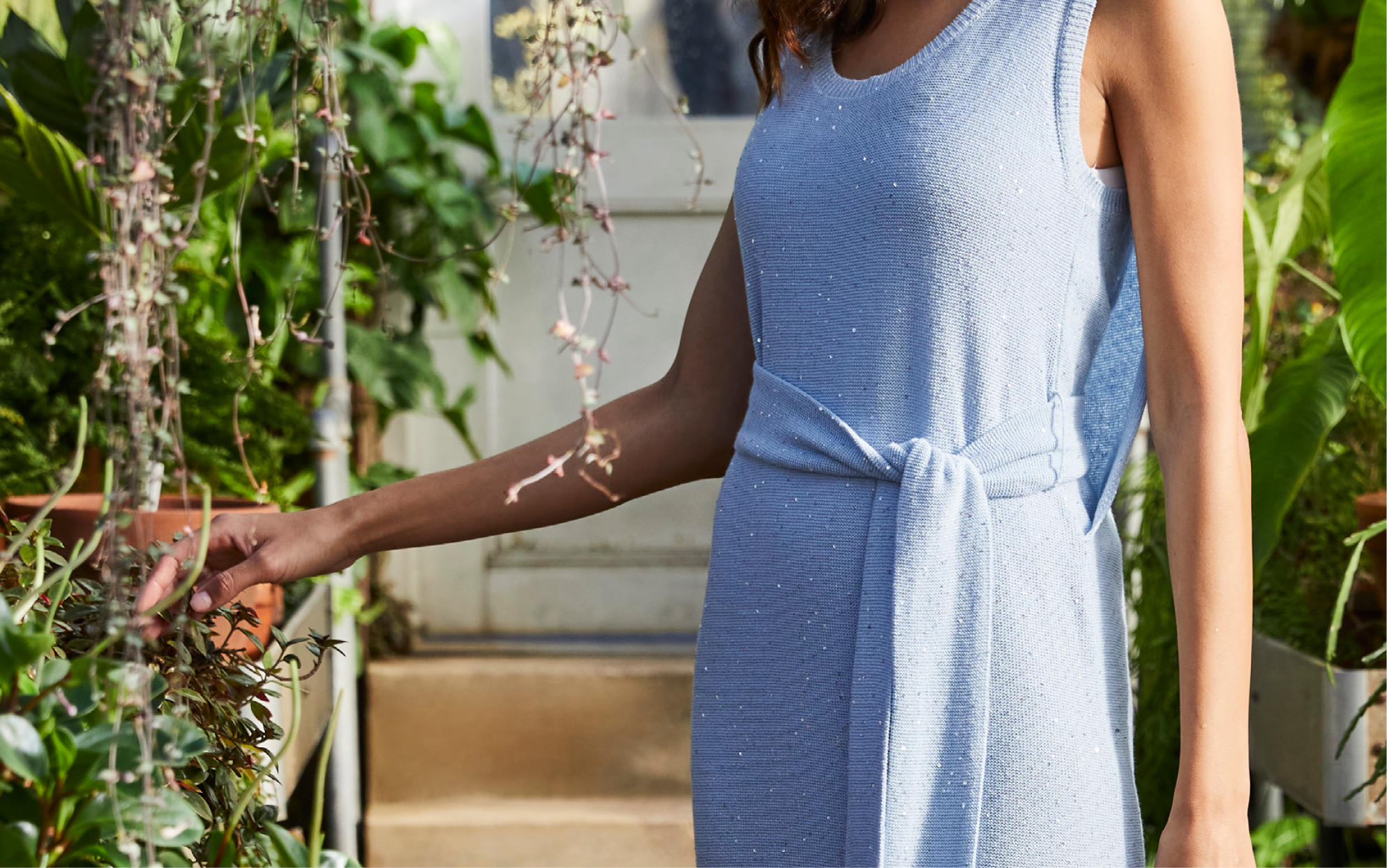 CLEAR THE AIR
This season's pale shade of blue has been dubbed "Cashmere blue". Teamed with sequins, this shade summon visions of the sky or the sparkling sands of Sonora desert at twilight. The new jacket and jeans called Inspire put denim on pause with an airy linen substitute in chilly chambray blue. Statement blouses, suedes and sweaters all signal effortless style and carefree days.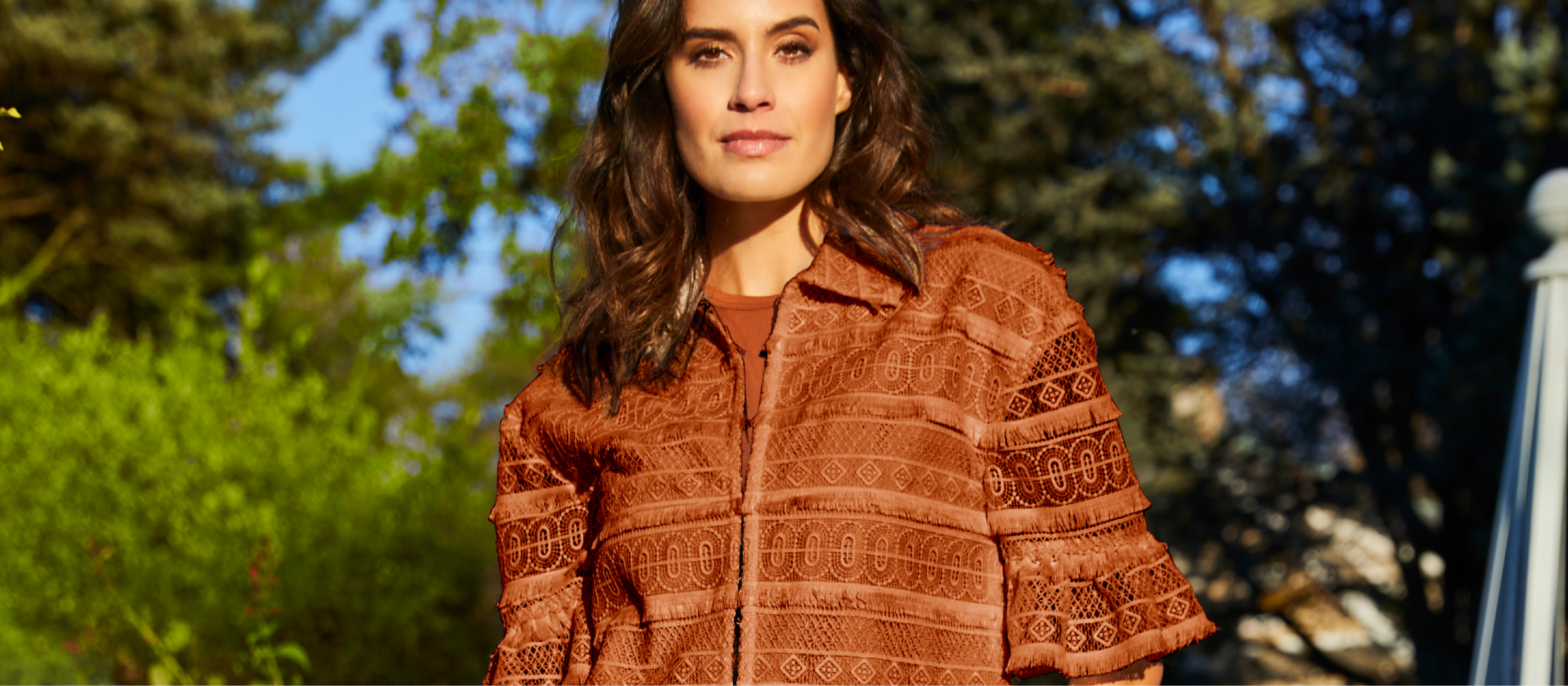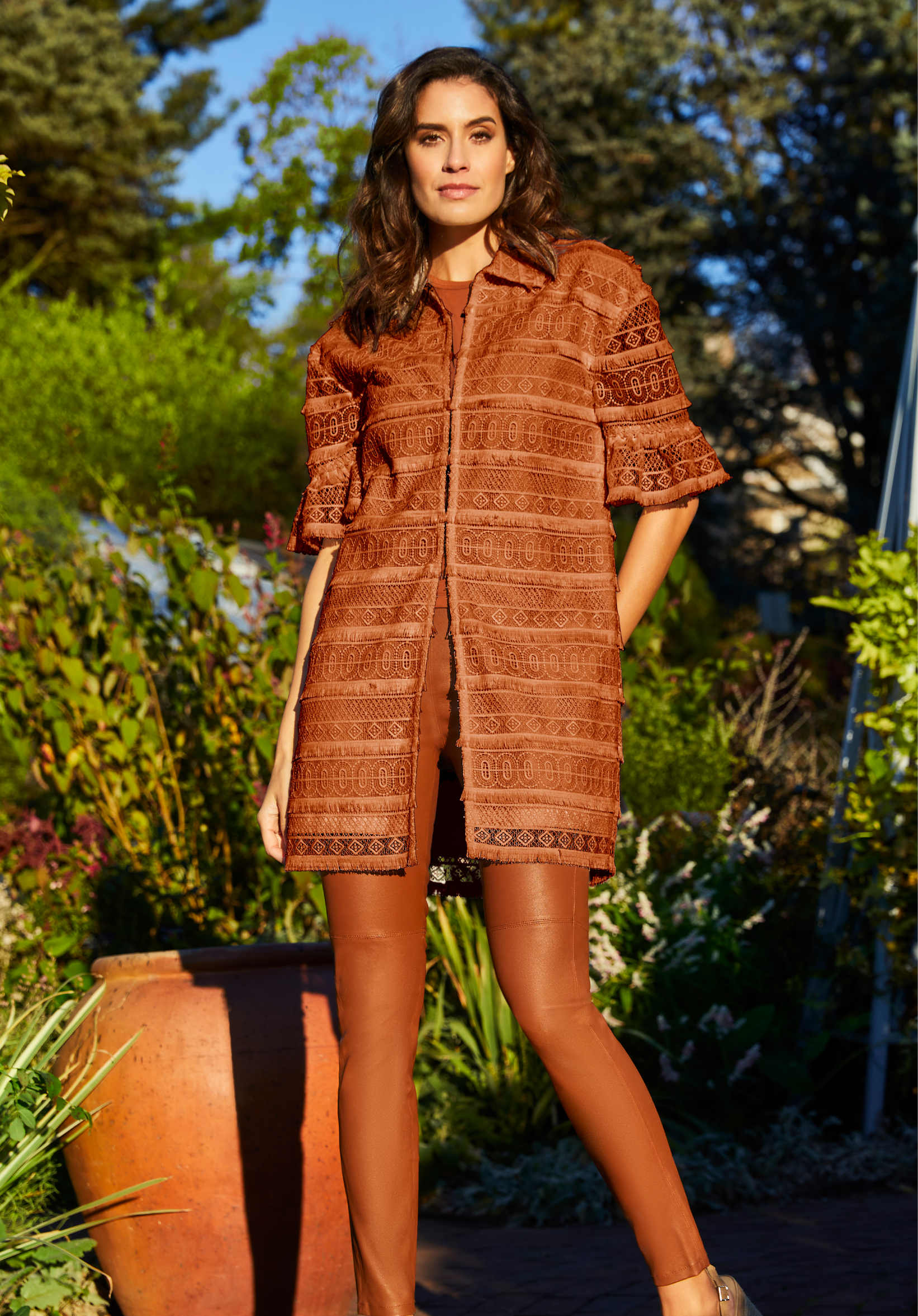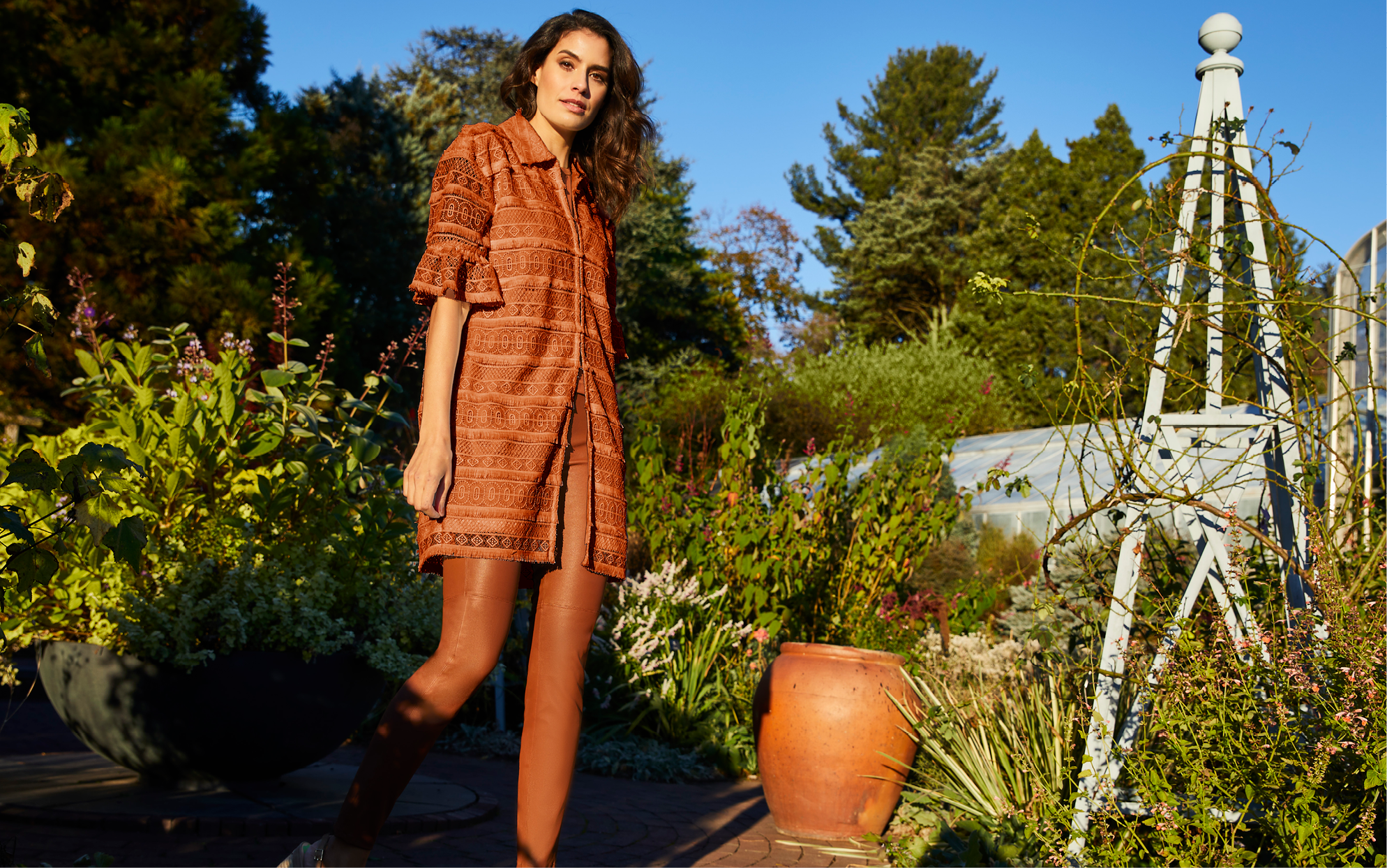 ECO TRIP
Earthy hues make a statement in some of our new favorite spring neutrals. Discover fabulous leather and lace charm in a brown inspired by Verdon Gorge canyon. A placed snake print celebrates the precarious fauna of the Amazon. Little black dresses, tops and jackets in airy mesh invite cool breezes. Combine them with ivory and white, and your wardrobe will capture a simplicity that denotes unrivaled elegance.