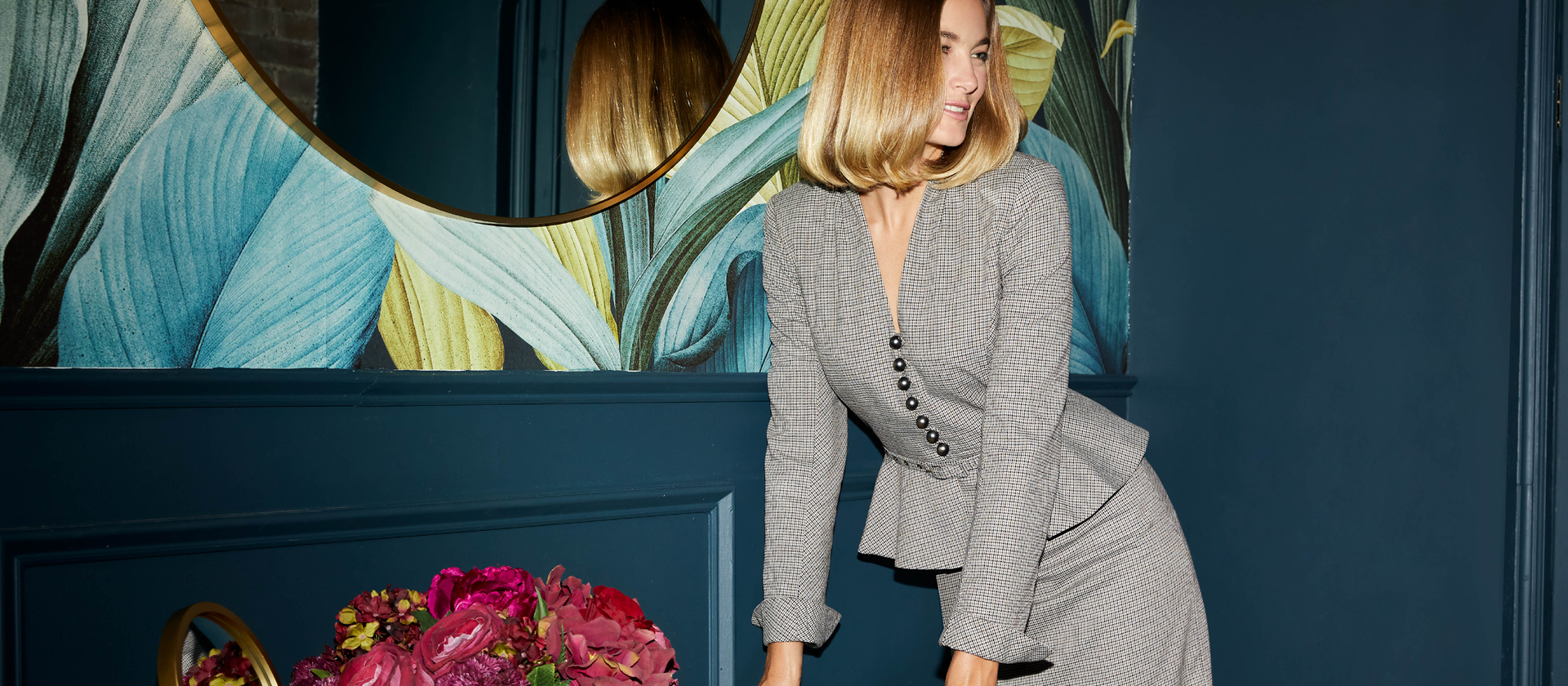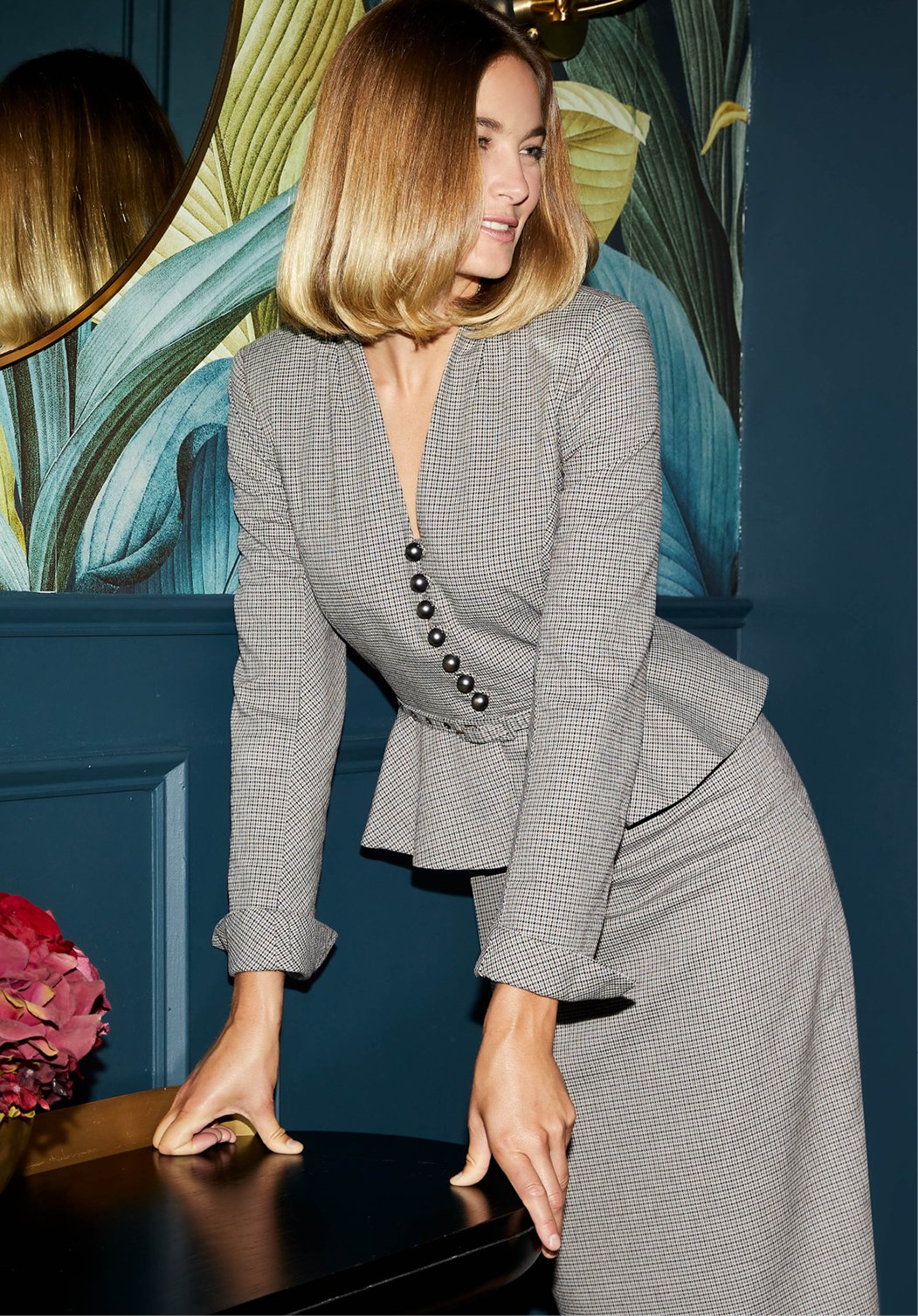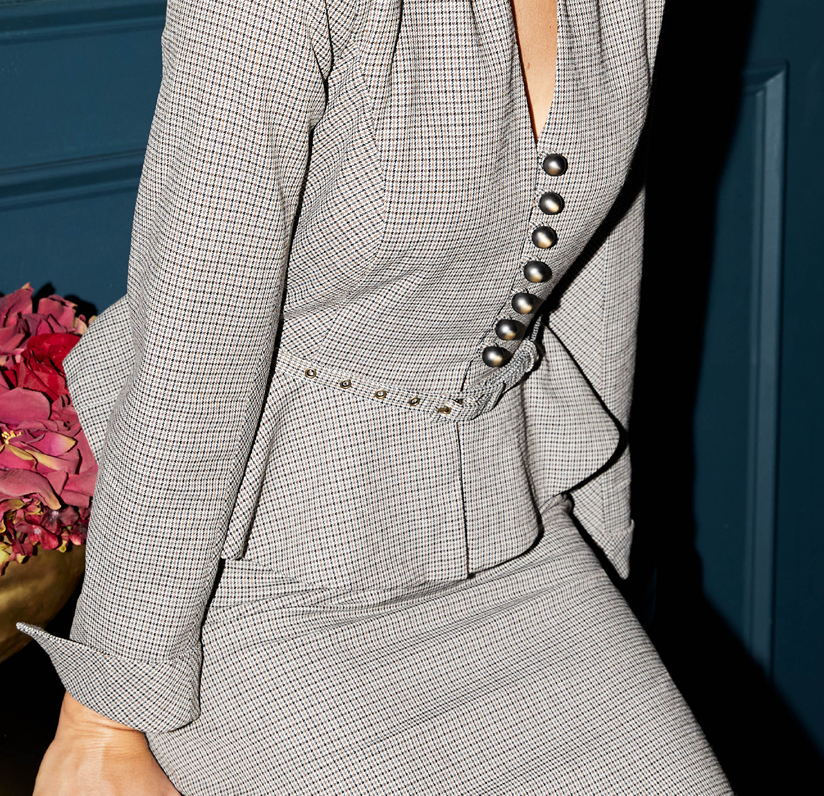 Holiday Diva
Winter calls for the perfect combination of relaxed and polished style. These pieces make achieving that balance effortless. A plaid suit set, features a peplum bar jacket that pairs wonderfully with a matching pencil skirt and wide-leg pants. An open-front, oversized Italian tweed jacket, adds rich texture in a nonchalant fit. An easy fitting silk blouse, in a photo print that matches the Italian tweed jacket, features dramatic lantern sleeves. A washed viscose crêpe blouse is ruffled everywhere for feminine grace. A pair of cropped and pleated palazzo pants are made from the finest Japanese crêpe, with an imposingly wide leg opening. They'll be the priority for glamorous dressing for the holidays and beyond. It's the perfect complement to a tee elevated with floral-lace trims, a fitted sweater transformed by ruffles, an off-the-shoulder burnout velvet blouse, and many more winter styles.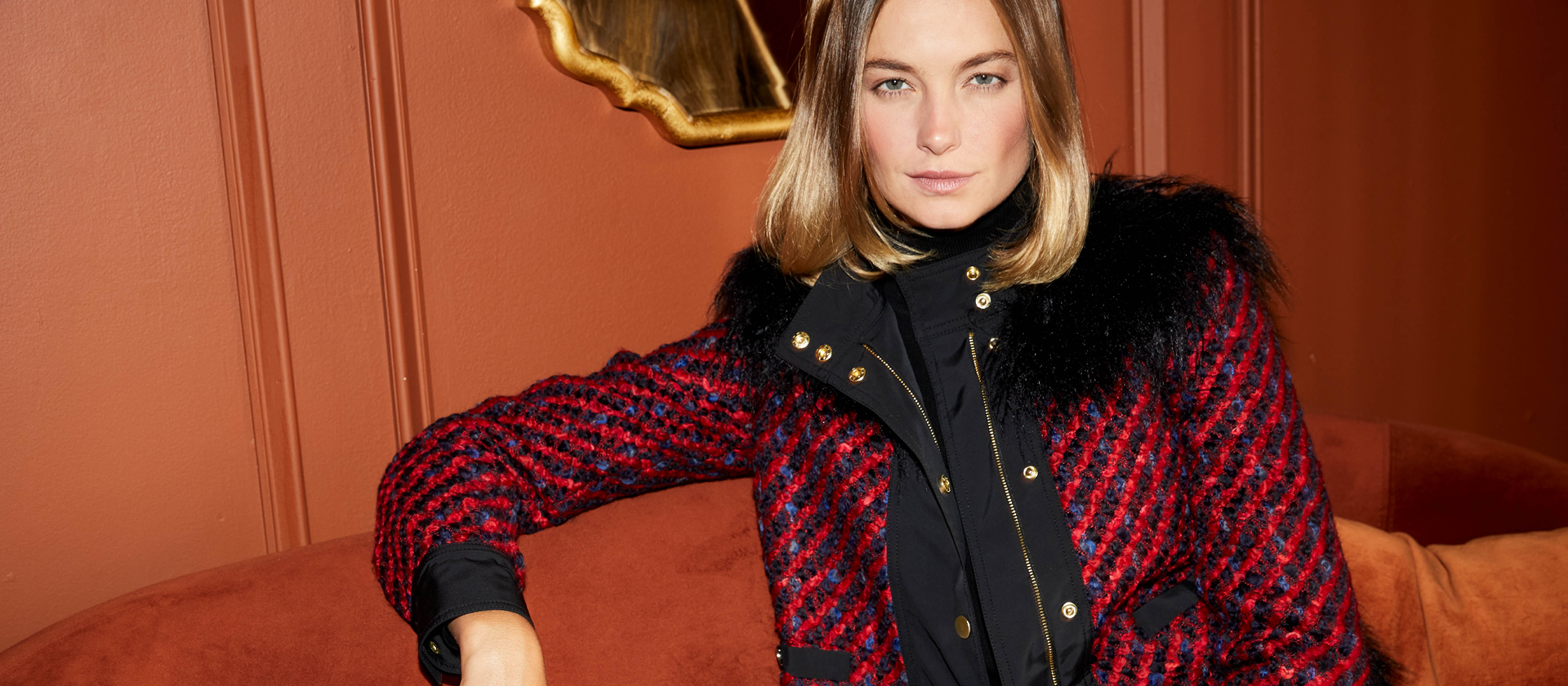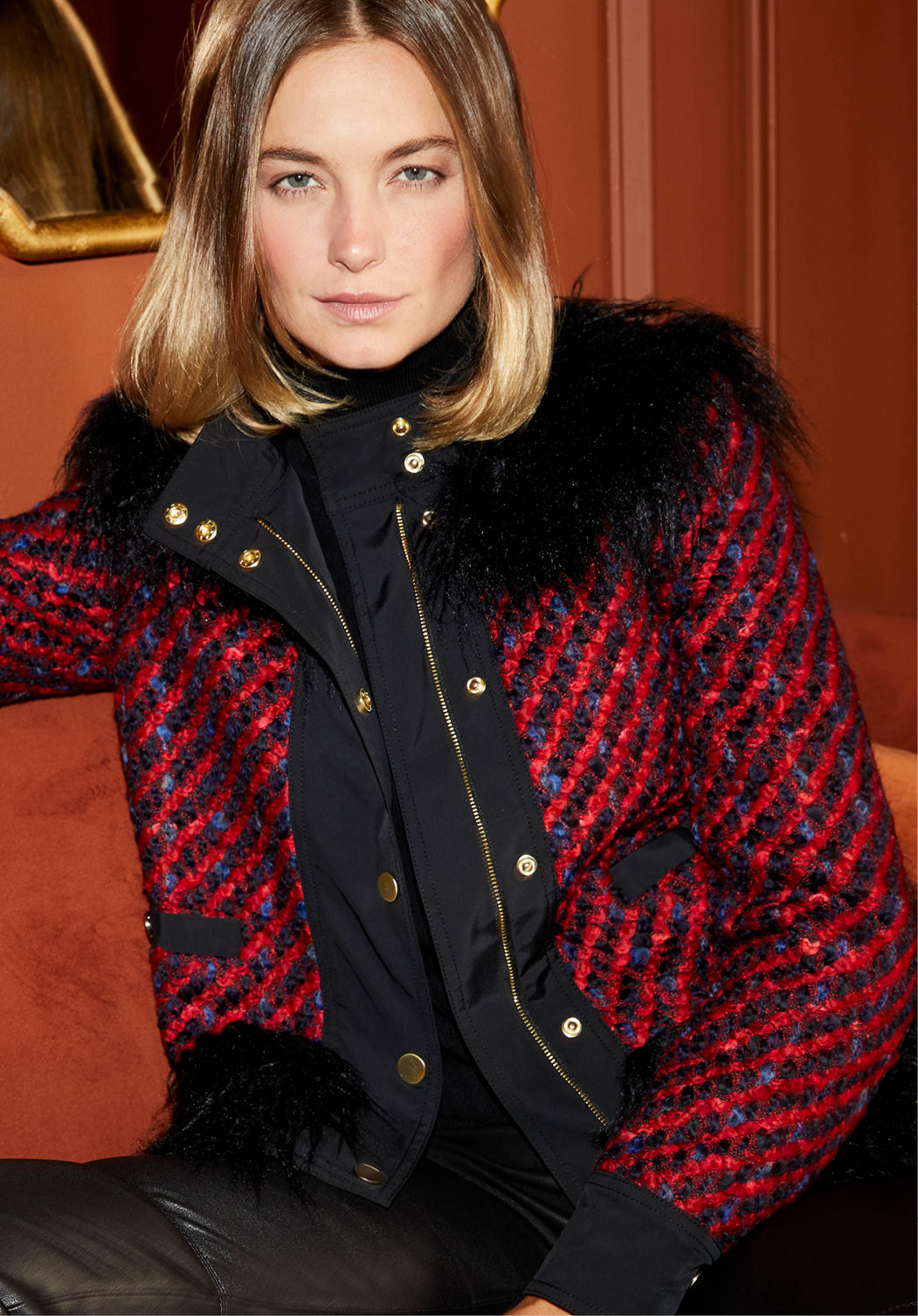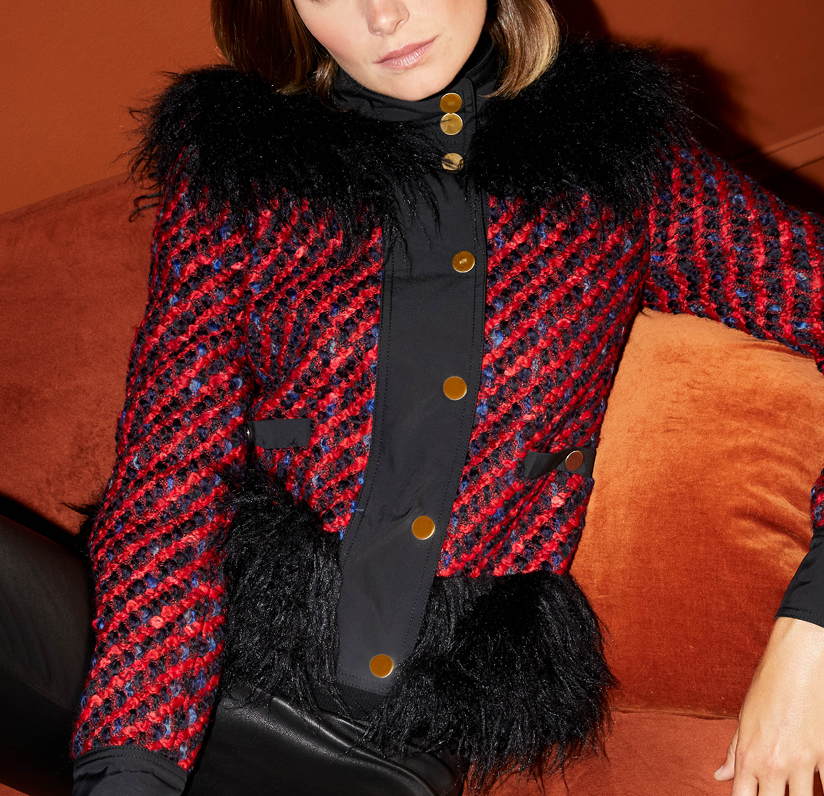 Life After Five
The holidays are rife with opportunities to get all dressed up. Put together looks that are feminine, glamorous, and right for work, but even better for nights on the town. The jacket of the season is crafted from Italian virgin wool, shadow melange taffeta, and black faux Tibetan lamb fur. The bias-cut tweed creates a bold pattern in cardinal red, bright Baltic blue, and black. A lavish rose jacquard suit is professional enough for your office party, but also the afterparties. This suit designed for celebration. A ruffled cardi with self covered snaps and accent stripes is the editorial tour de force when paired with ivory jeans. A crêpe dress has a laid-back dropped waist and sporty rib knit trim that sparkles for special panache.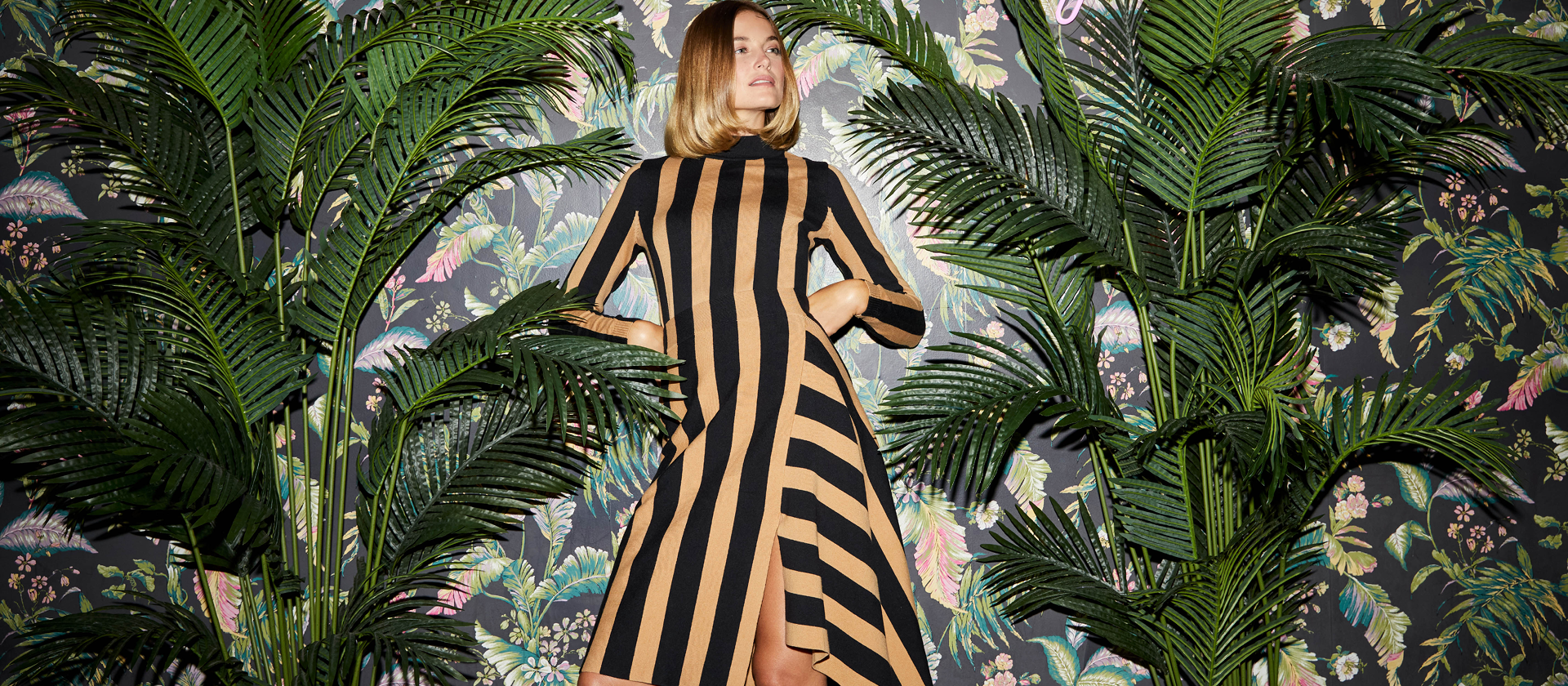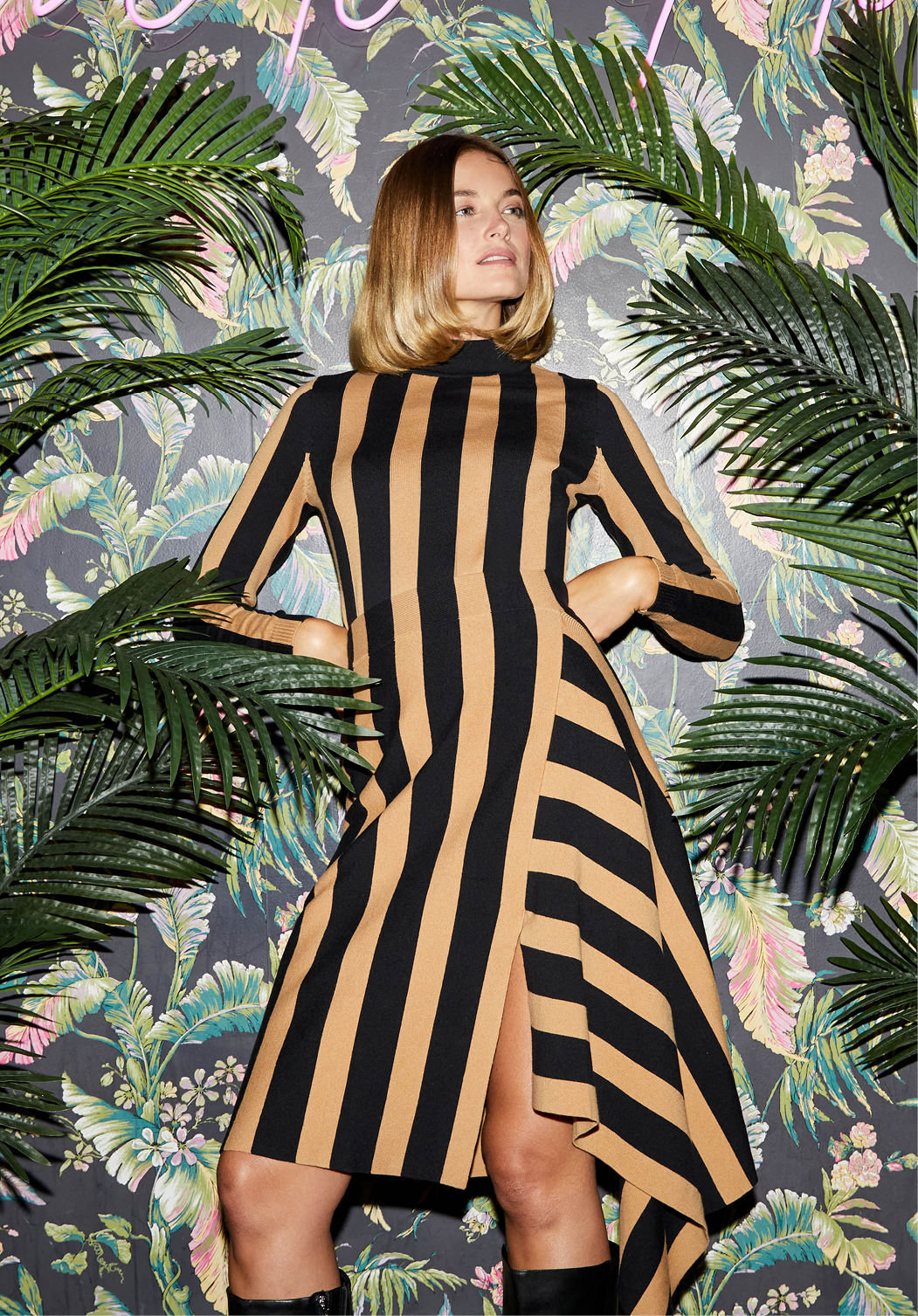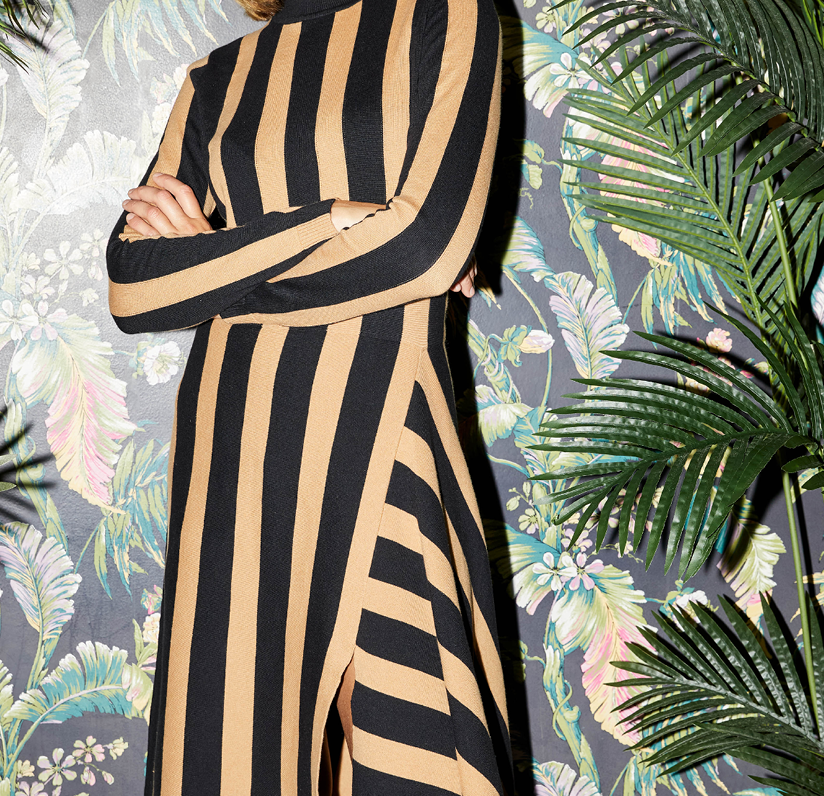 Stitch This
Etcetera's reputation for spectacular knits continues with novelties, classics, and precocious patterns. A striped pullover and matching flounced skirt are incredibly bold. A standout new ocean blue suit in stretch double-weave excites with a complex panel jacket, highlighted with pale blue fog topstitching. Wear the jacket with jeans that match the topstitching and a white silk statement blouse with tunnel ball buttons in five shades. An intensely detailed paisley print jersey appears in an incredibly flattering dress and blouse. Statement floral blouses come in incredible prints — one features soutache embellishments set to a stylized red, white and blue floral pattern, another boasts a sapphire rose print with ruffles and flounces.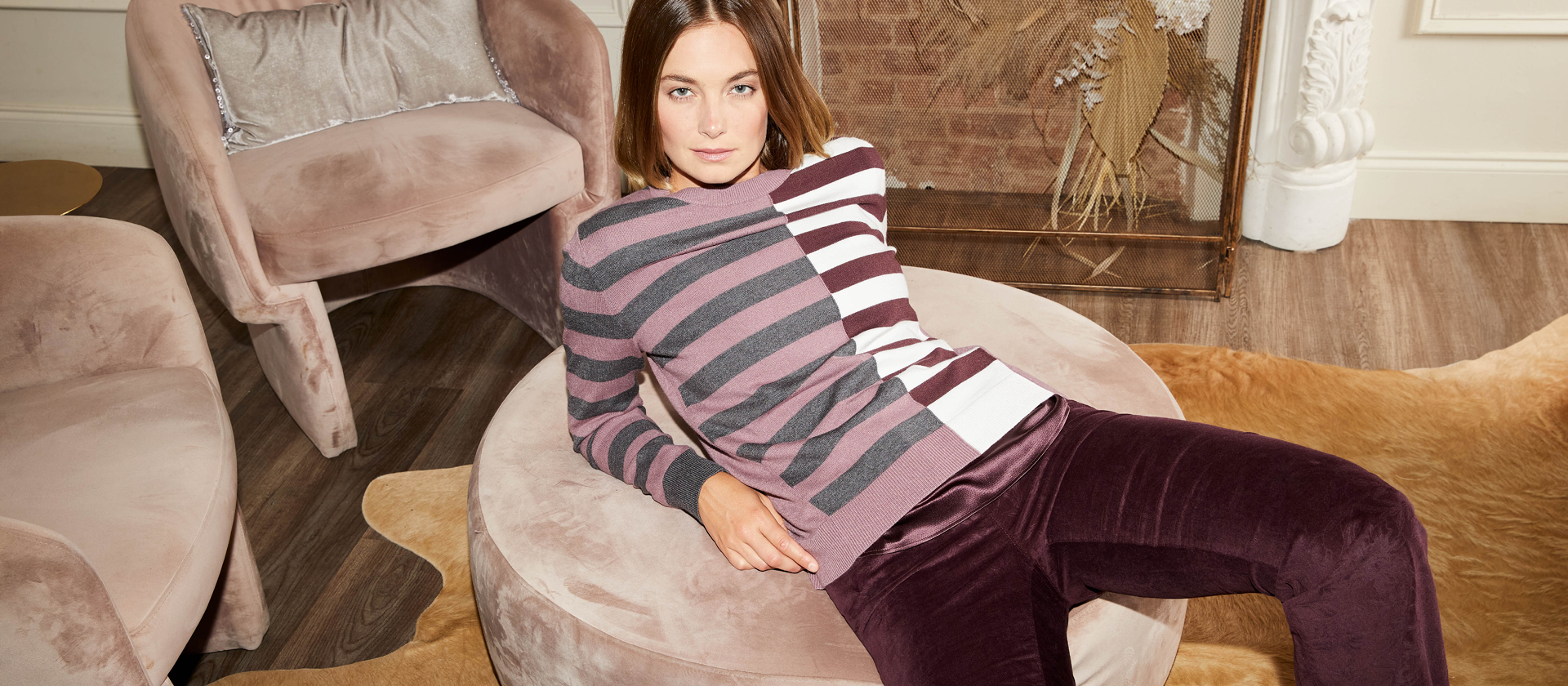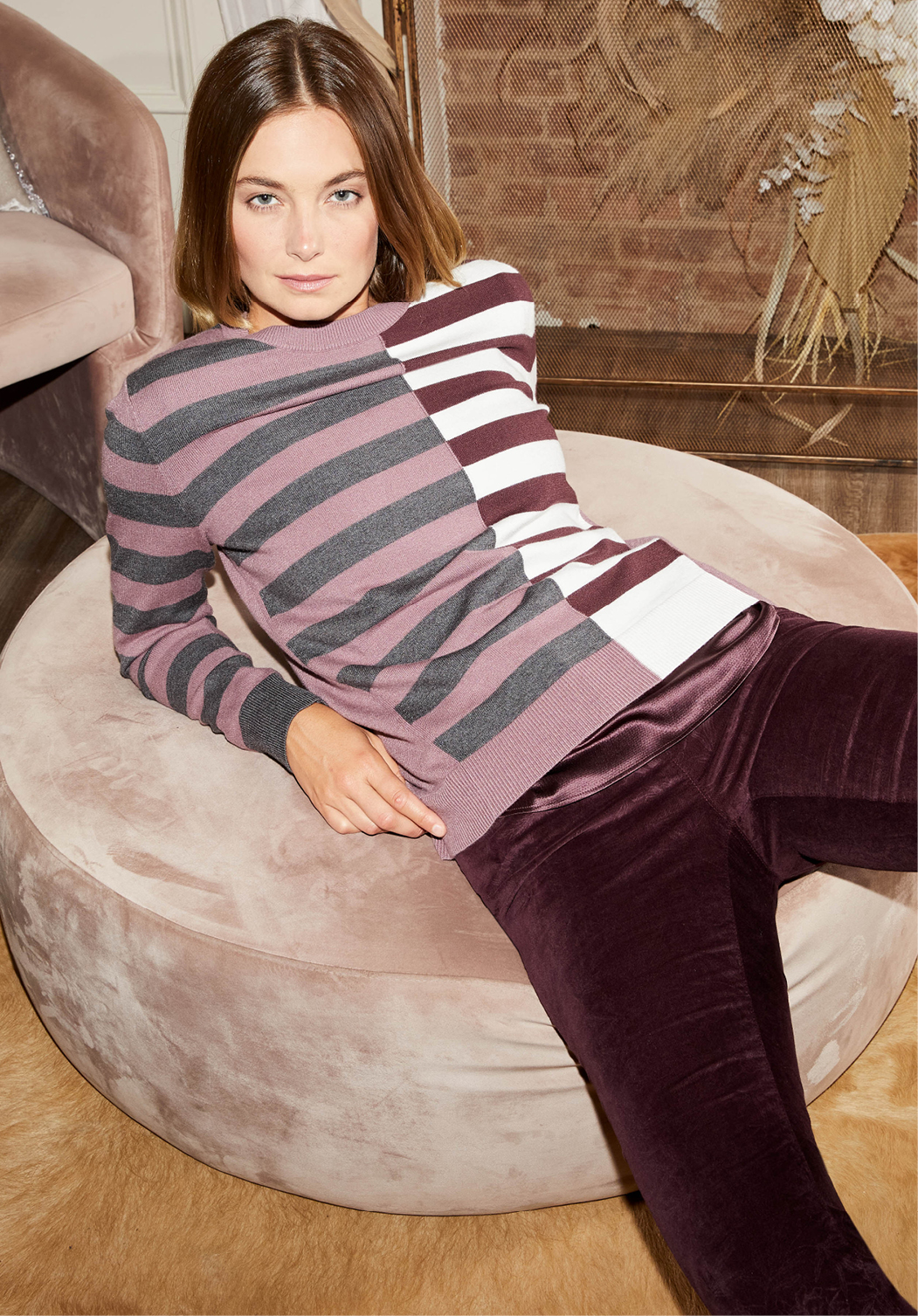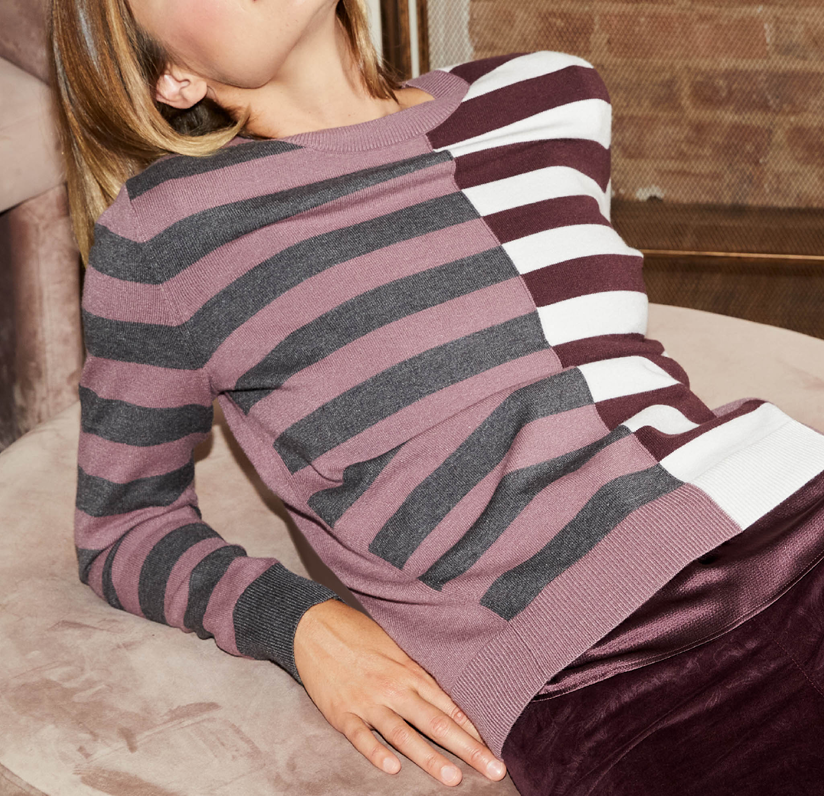 Plum Benefits
From mauve to mulberry, shades of purple add a luxe touch to your winter wardrobe. Discover fete-worthy metallic dresses, richly textured velveteen jeans, silk and satin blouses, and more that capture the epitome of luxury from every angle. A crisp white blouse becomes the perfect base for cozy knits. An oversized cardigan becomes the perfect finishing layer for blouses and knits alike.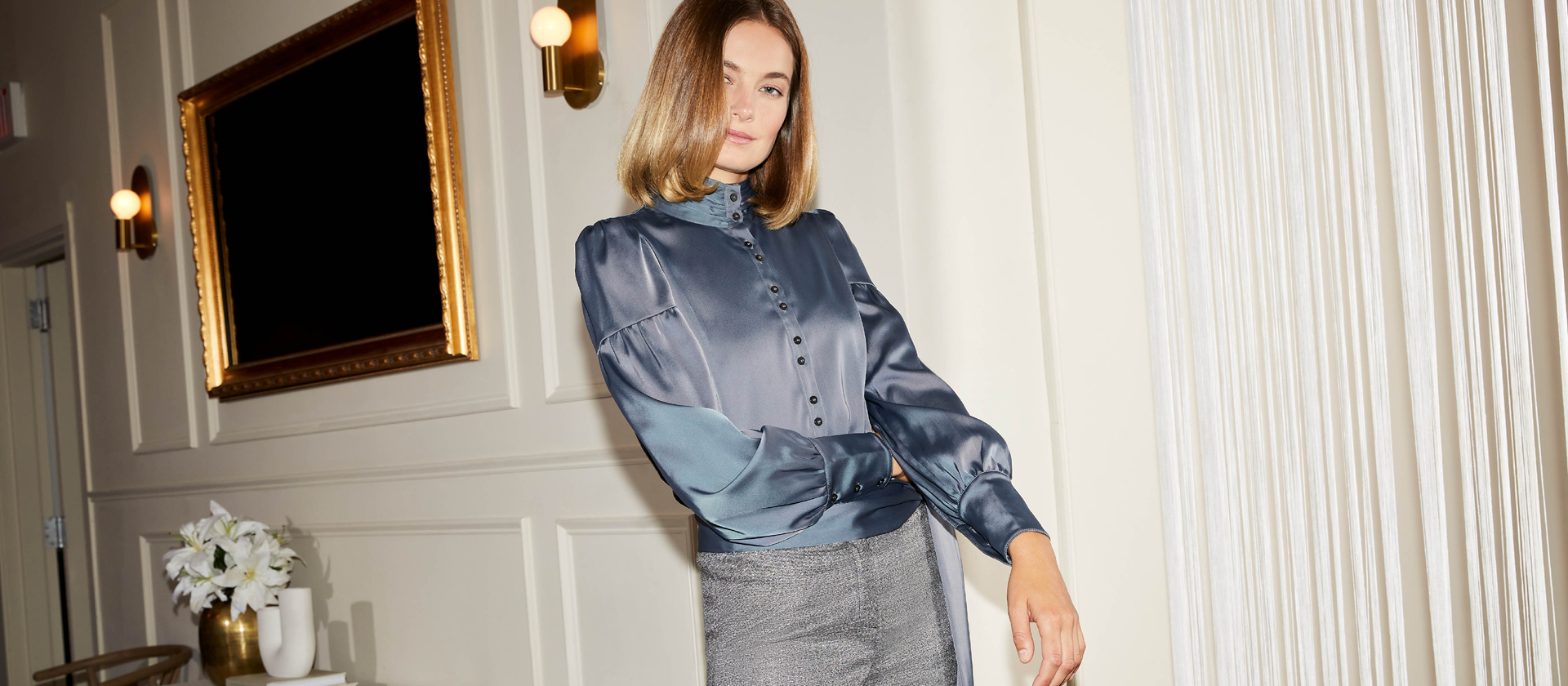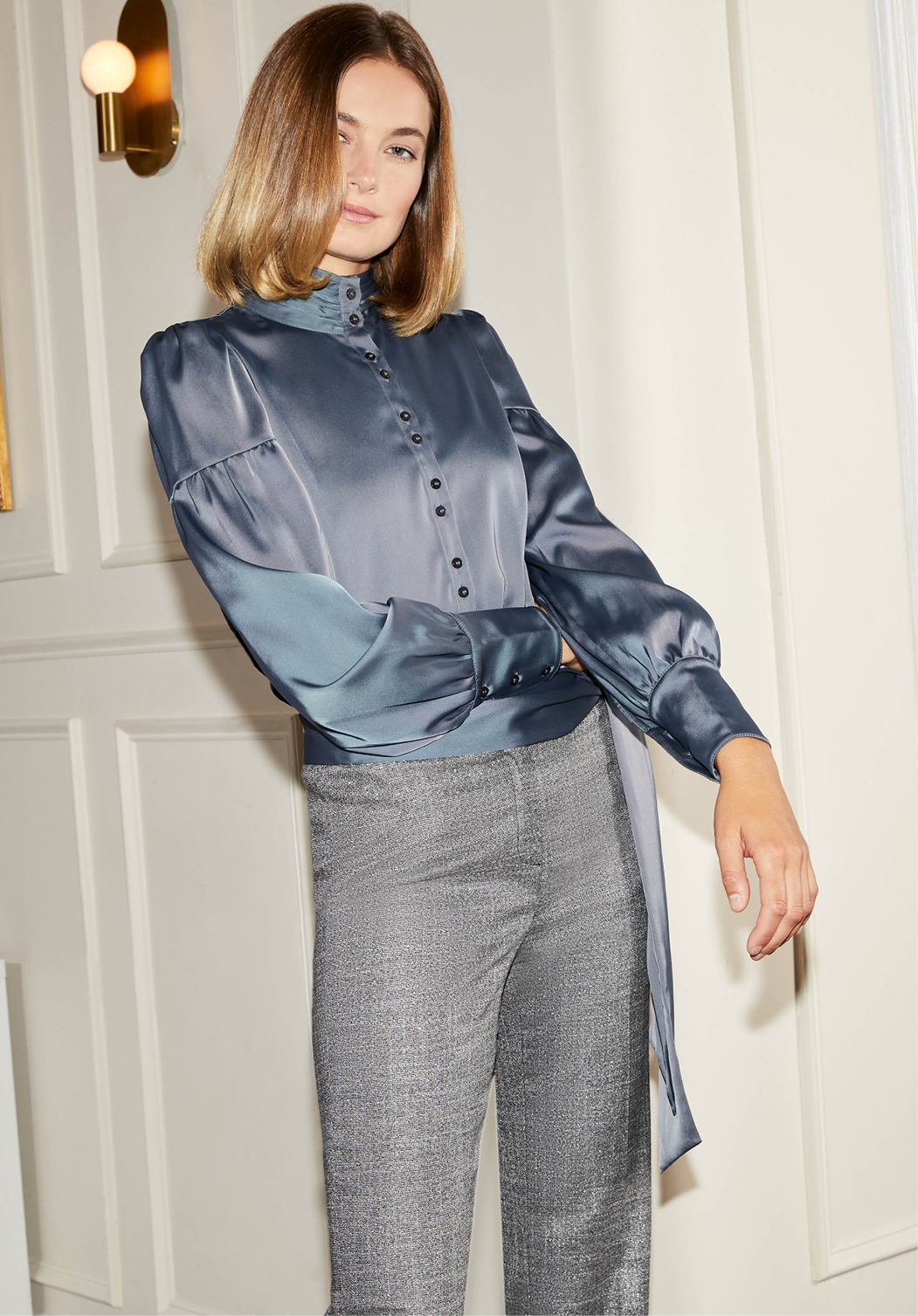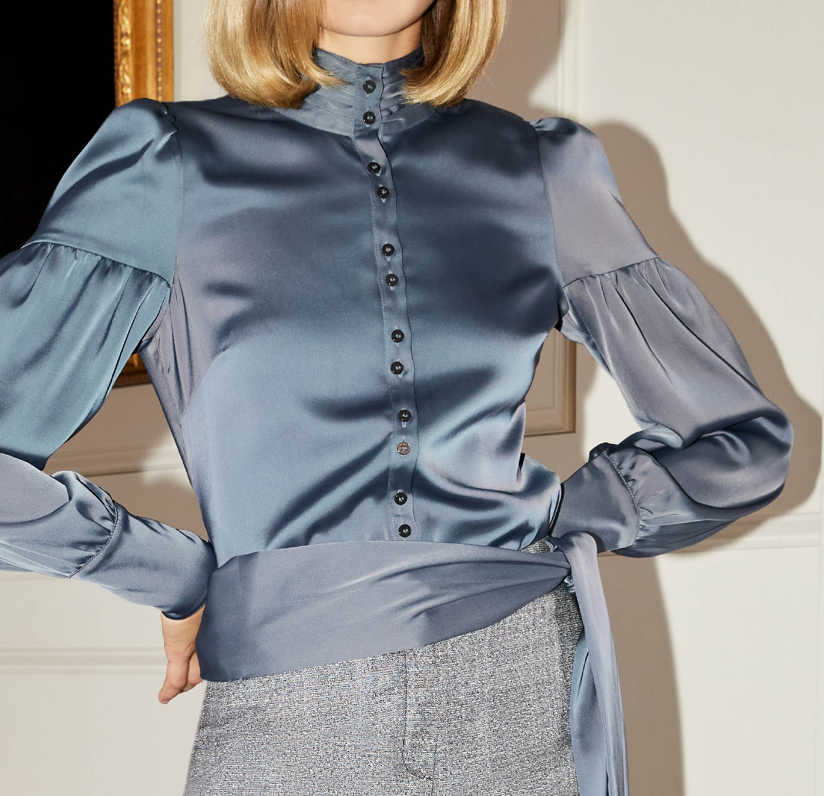 Cosmopolitan Chilling
The counterintuitive edge of E3 is expressed in knit and woven niceties. A denim-look jean jacket and skirt are actually Milano stitch knitwear. A foil-printed blouse in sharkskin gray sparkles, encapsulating the glitz and glamour of the holidays, especially when teamed with skinny crêpe pants that sport crystal ankle zippers. Wear slim jeans in black with a high-low swing cardi that combines black and white striped cotton shirting with comfy sweater knit. An oversized ribbed sweater has a luxurious wider turtleneck and a "spot-on" blizzard pattern. A fantastic plaid suiting fabric is ultra-feminine with its mauve thread, curvy sheath shape, bateau neck and bracelet sleeves.