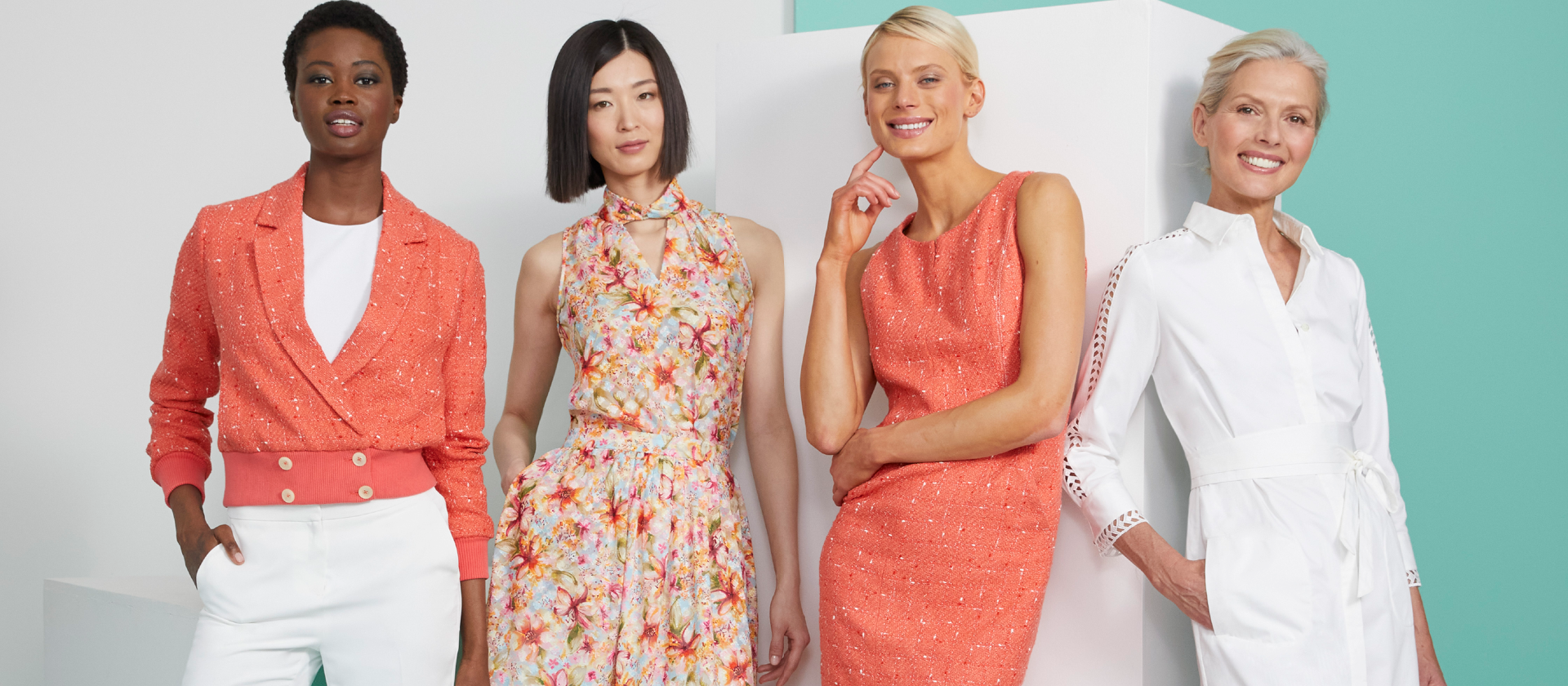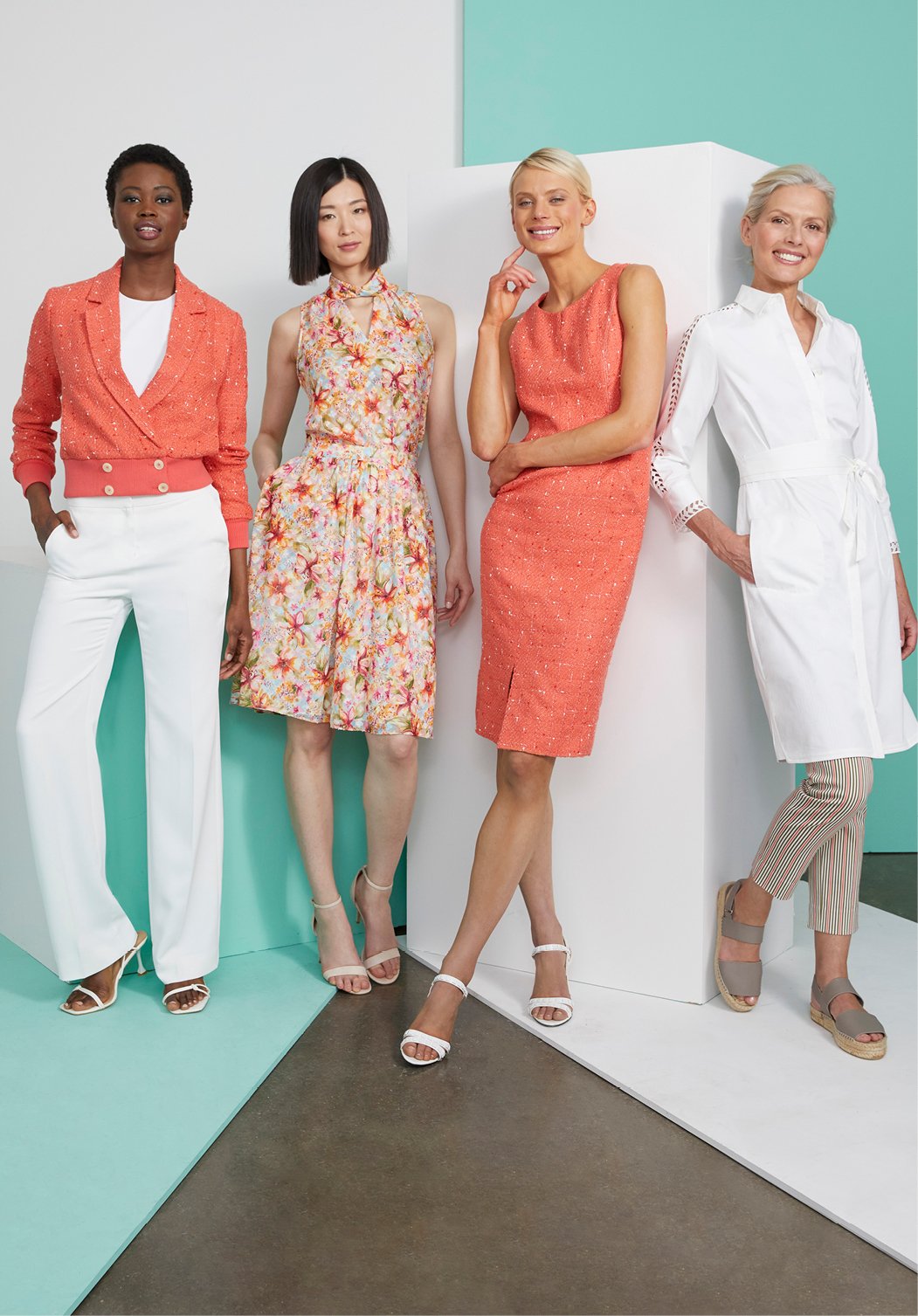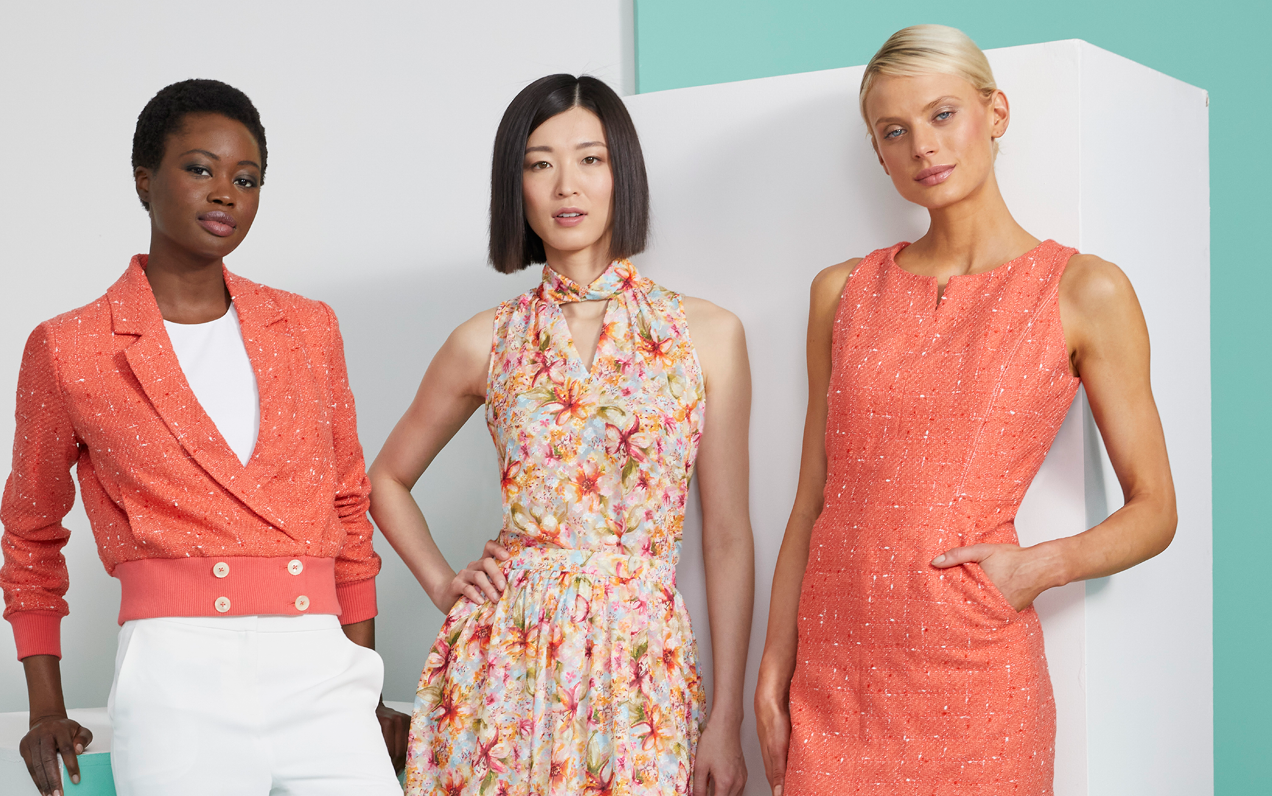 Scene Stealers
Inspired garden prints and botanical lace dresses command attention. Posh drapey tweed and fitted rib knits add the kick of a rare punch pink to your wardrobe. Pretty white designs suffuse the occasion with the grace spoken of by style-casters. Deluxe jacquard fabrics work for both daytime picnics and evening soirées.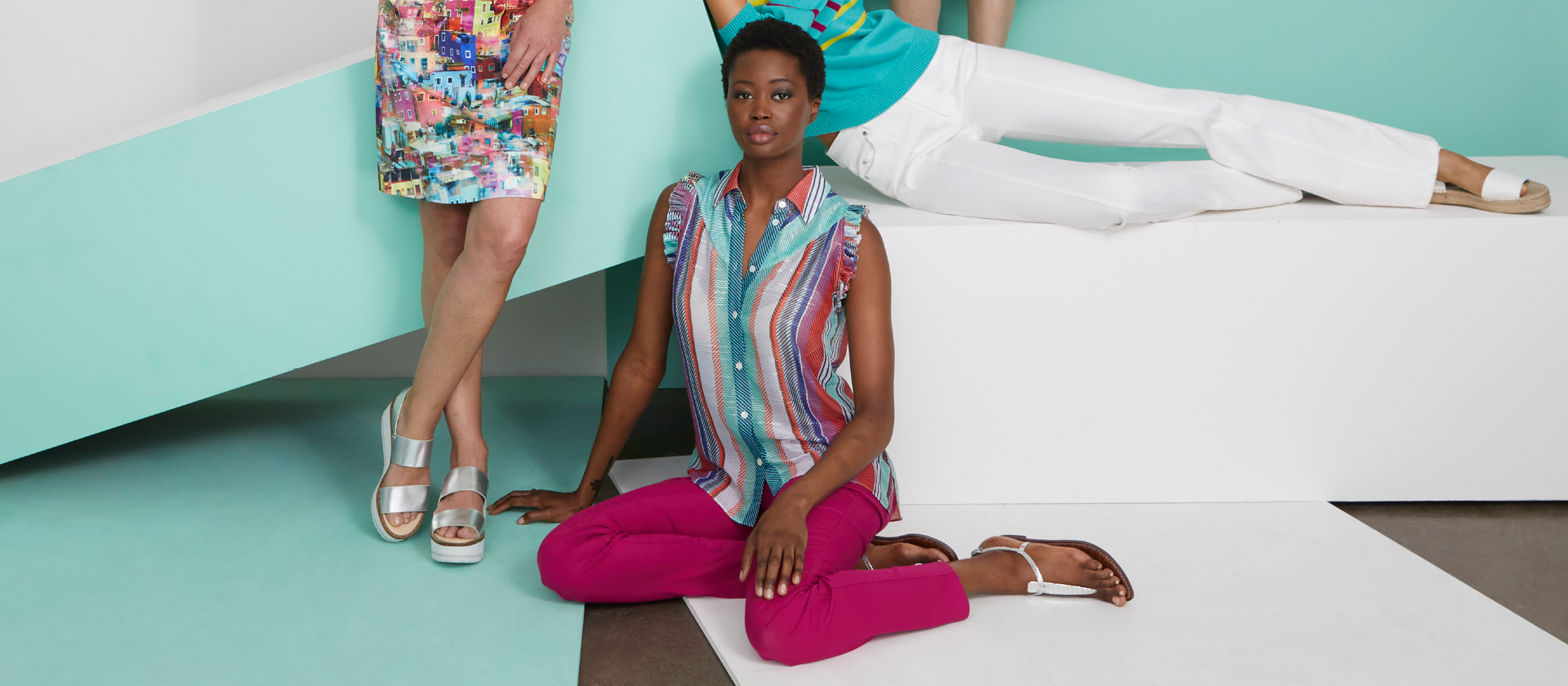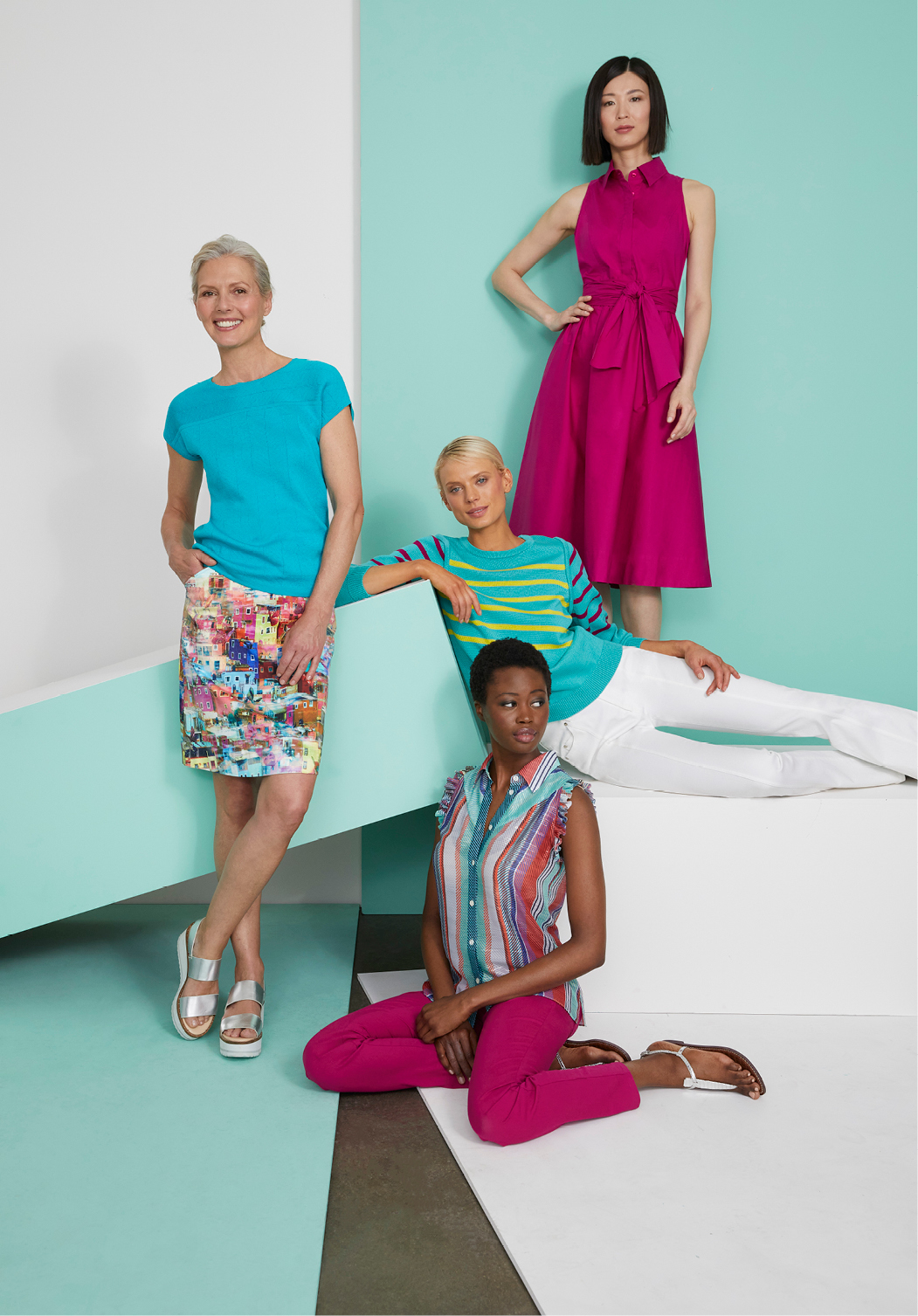 Local Color
Saturated Bondi blue, a nearly red rosa pink and aqua-centric Amalfi green will energize your summer wardrobe. Stripes add spice to intarsia sweaters and fabulous statement blouses. Novelty prints include a seaside village dominated by ethereal butterflies, ditsy daisies, and chic tiger lilies.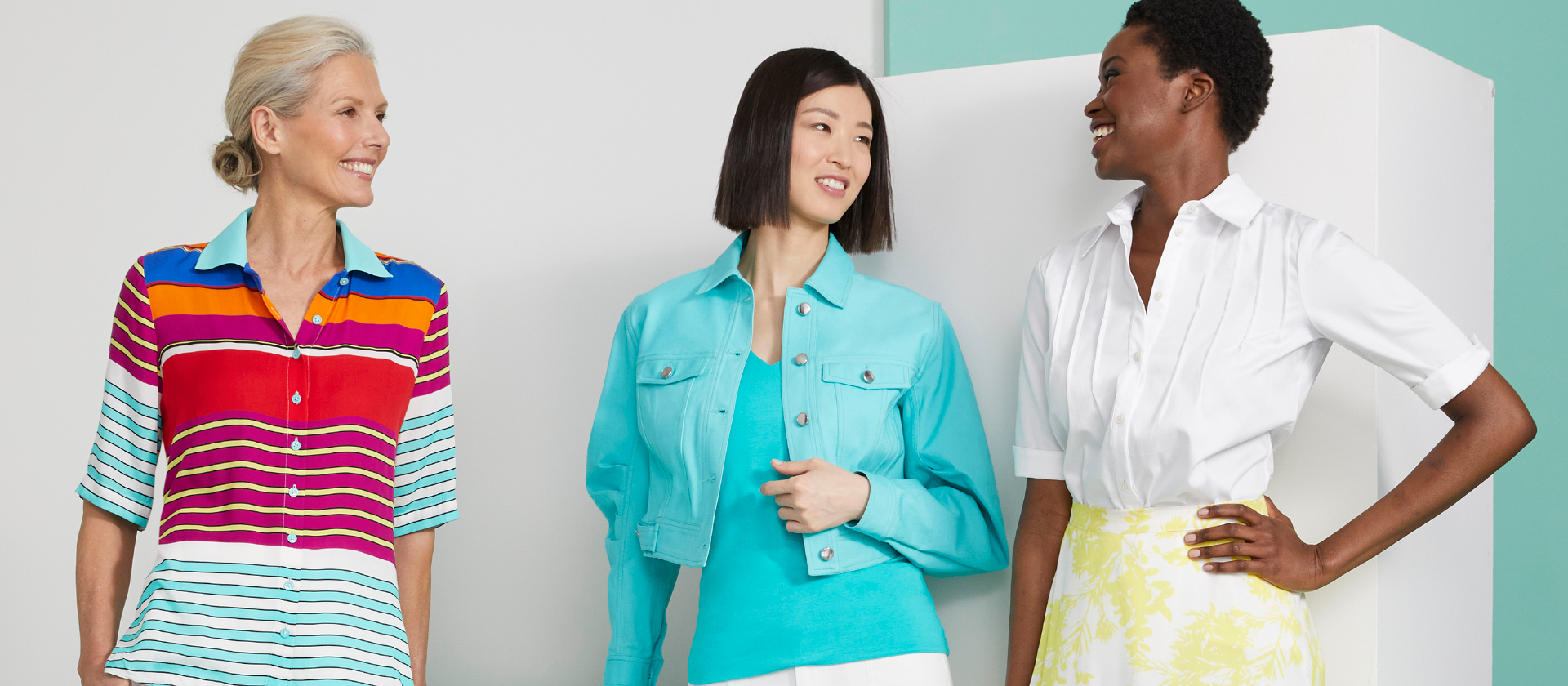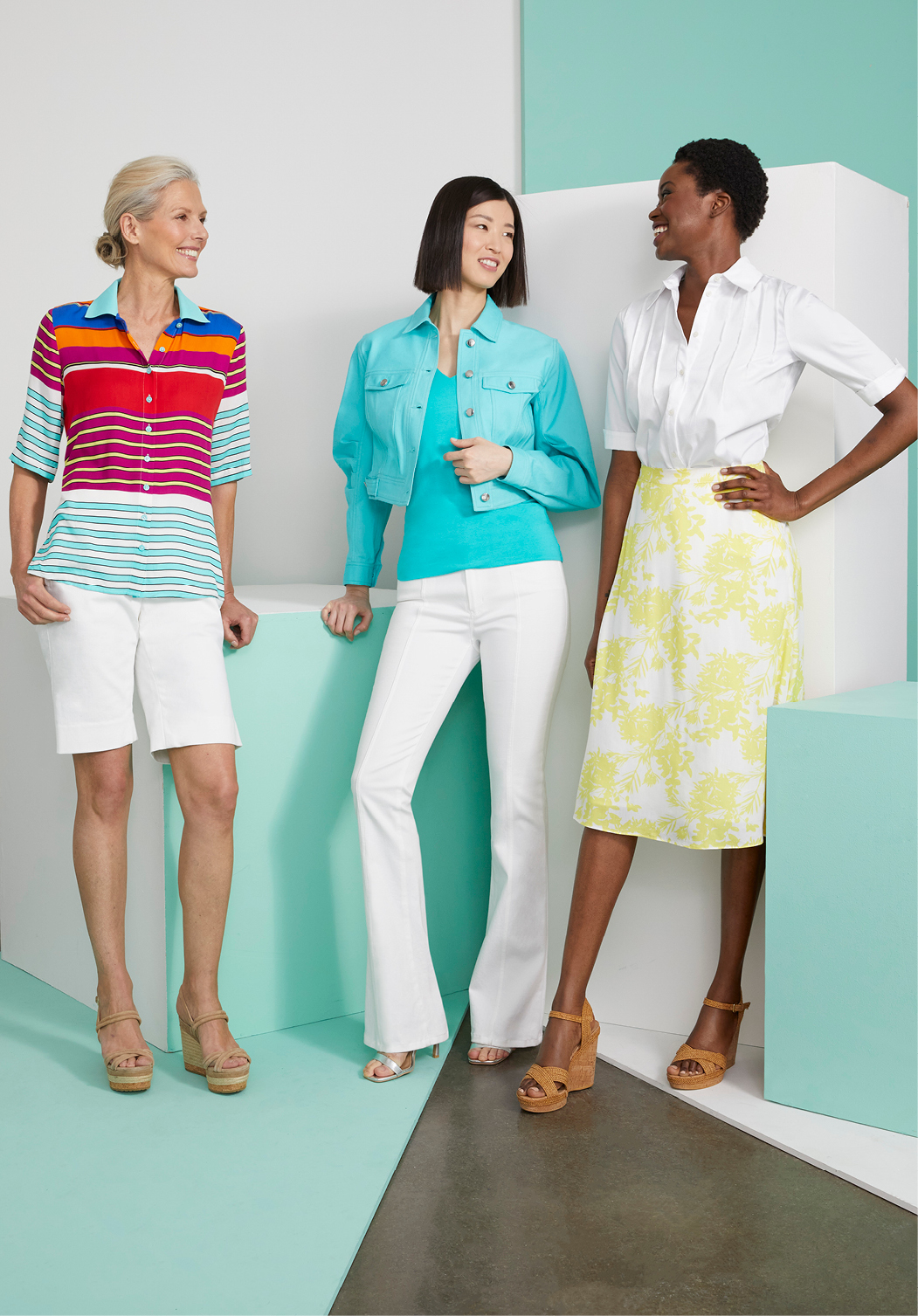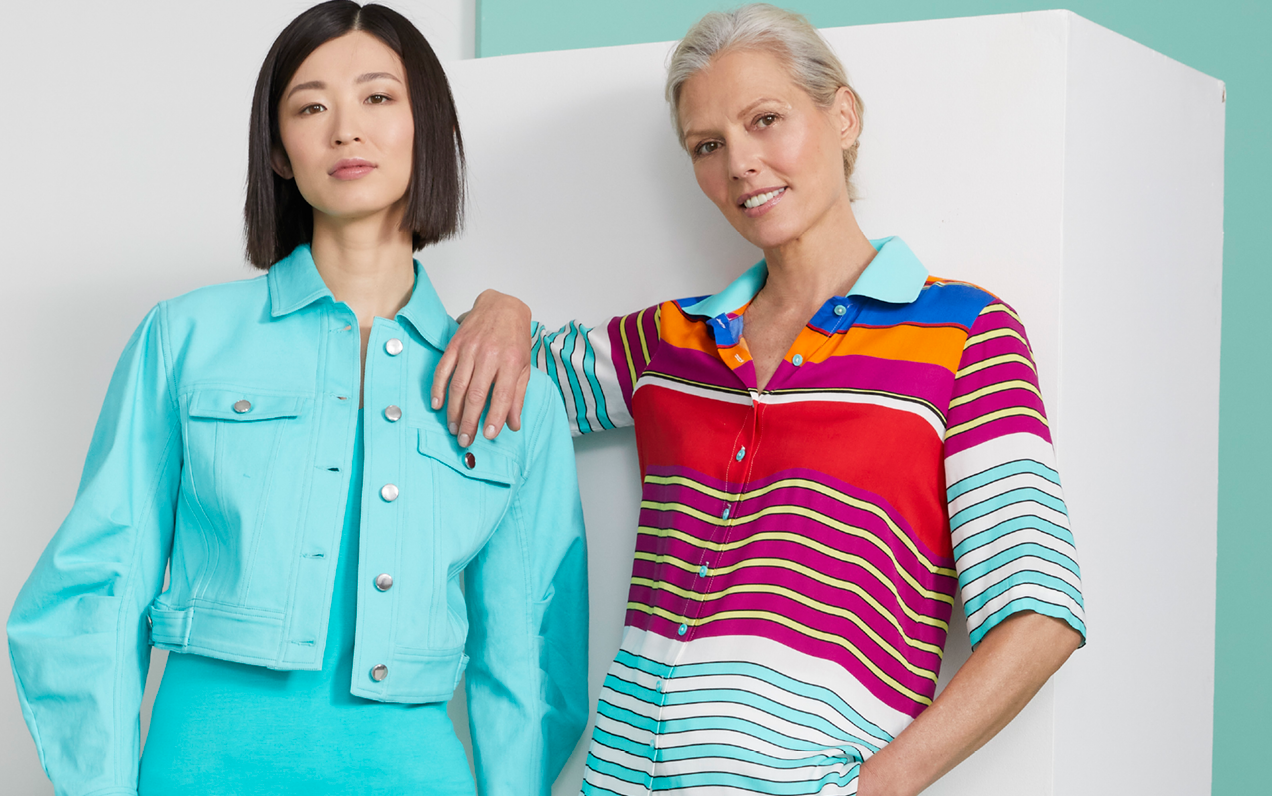 Summer VIP's
A seaside holiday is easy and colorful. Pack items that make travel a pleasure 24/7. Ravishing floral prints take their place beside deluxe floral jacquards. Seasonal fabrics are softer, from print crêpe de chine to peached cotton twill. Whether casual or dressy, these looks have Amalfi in their DNA.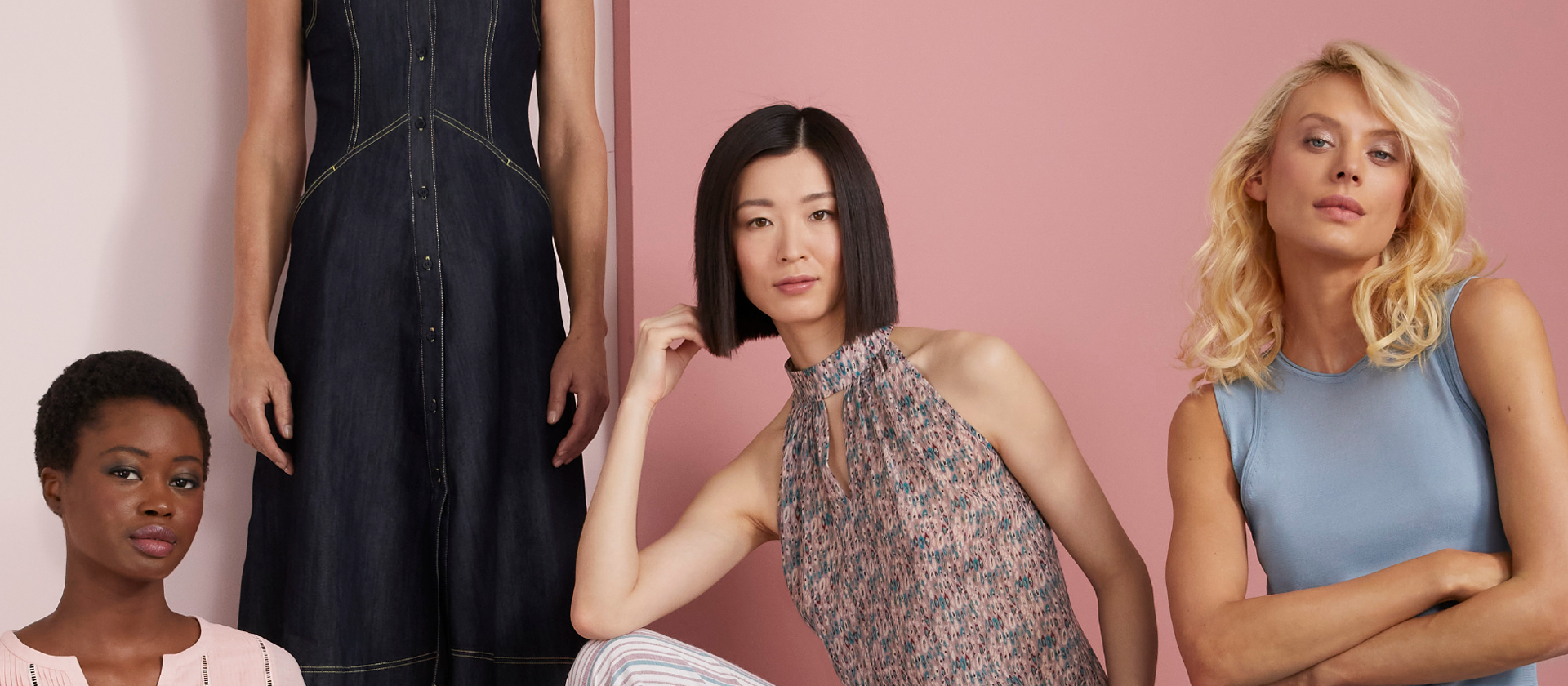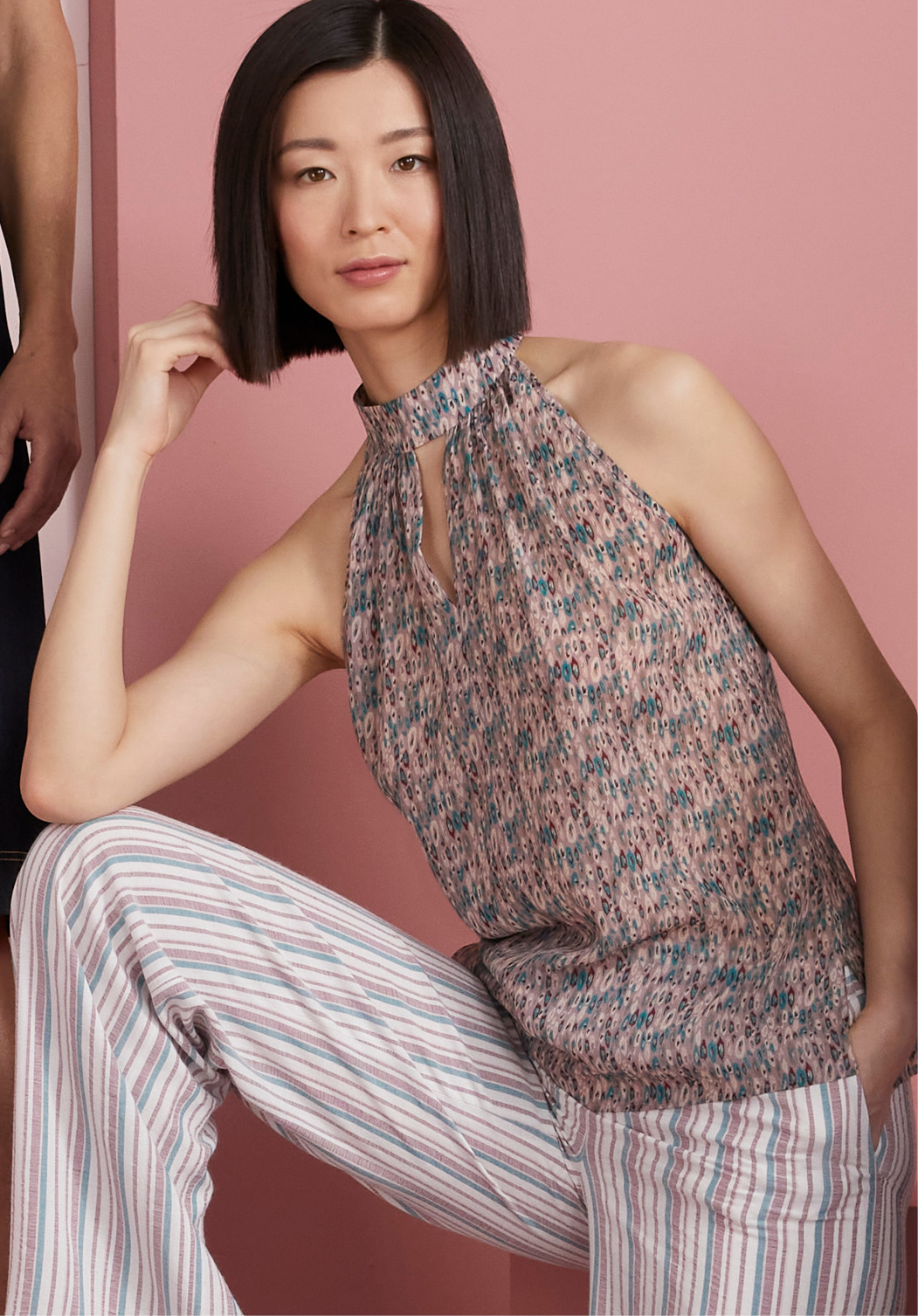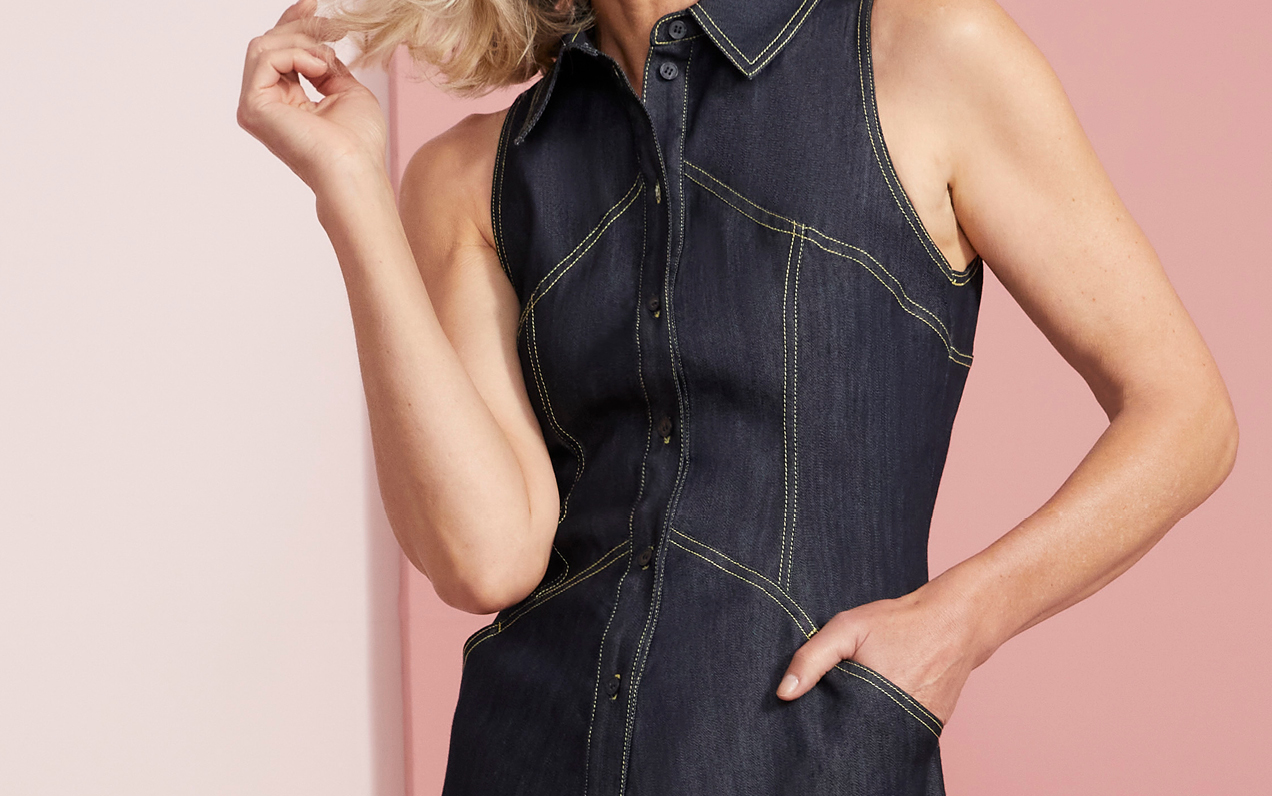 Coastal Reveries
Easy casual styles in muted shades are a sure thing for fabulous photo ops. The limited palette is counterbalanced by a variety of rich textures. Airy gauze, Italian dot jacquard, denim jacquard, ladder-stitch embroidery, plus silky jersey, and tuck-stitch knitwear reinforce a nature-loving ethos. Blossoms pattern jacquard jeans in three cool shades. An Italian crinkle chiffon halter and skirt in a complex millefiori print express the indigenous glass industry of the Veneto.