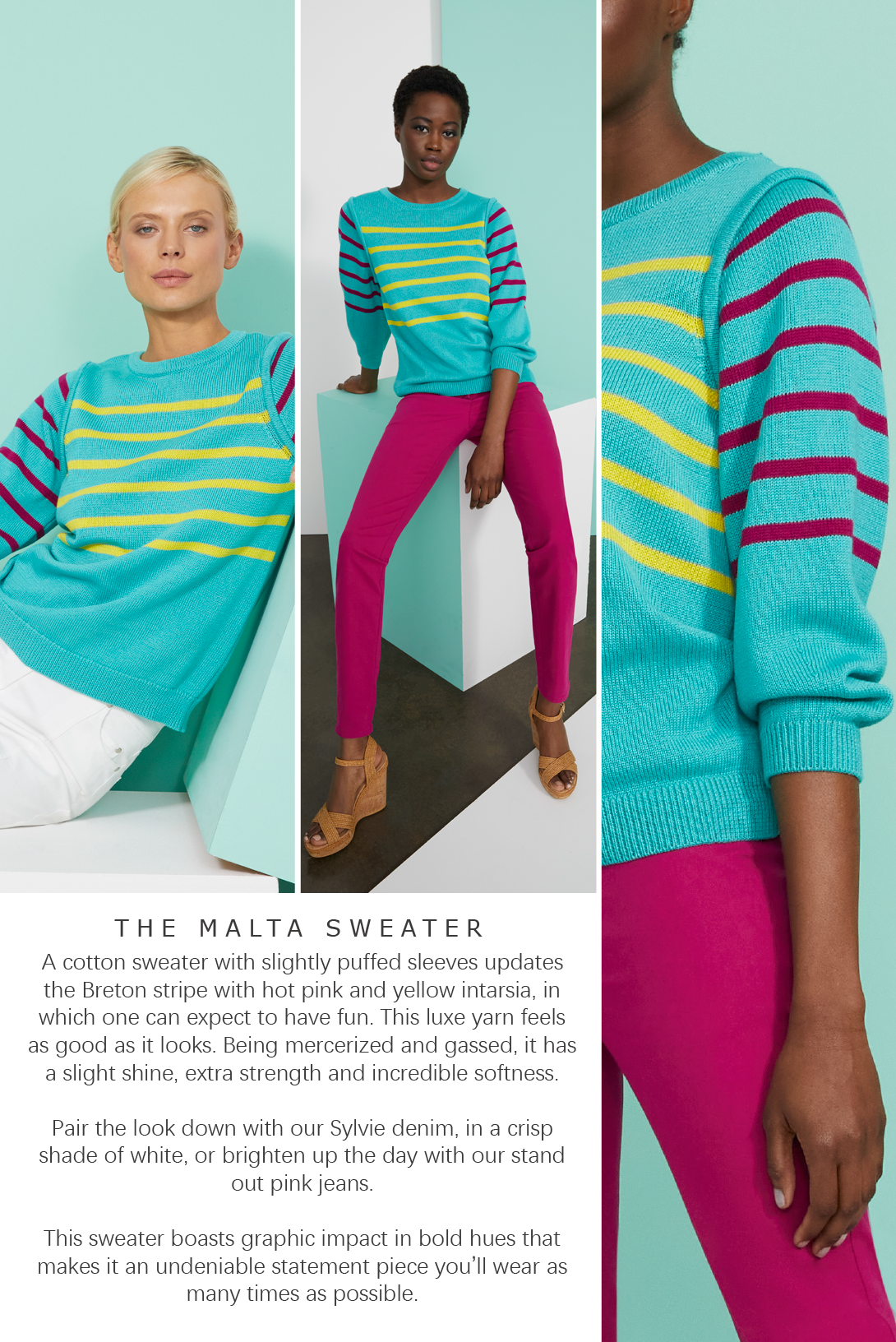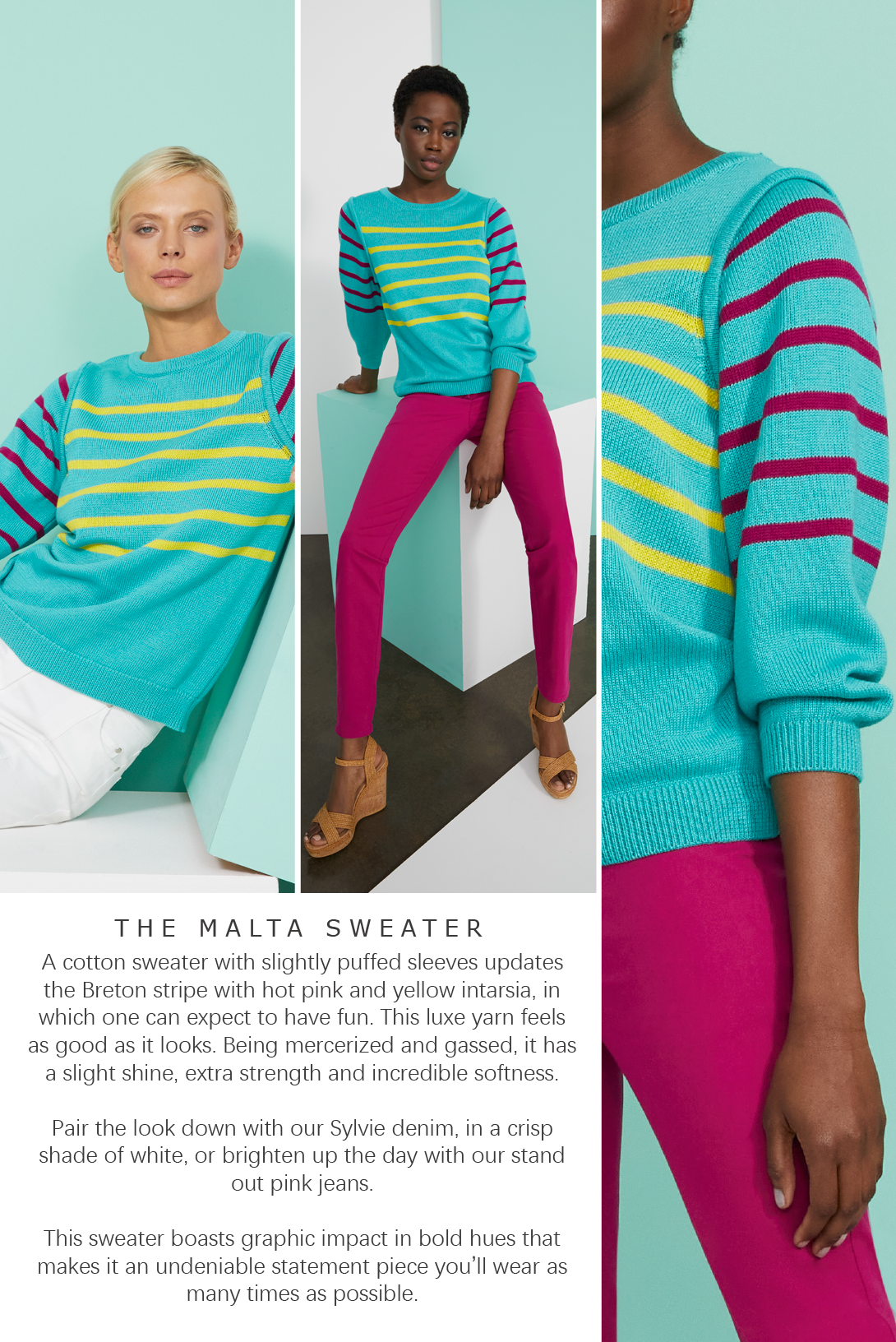 STYLES IN THIS LOOK
The Malta Sweater
A cotton sweater with slightly puffed sleeves updates the Breton stripe with hot pink and yellow intarsia, in which one can expect to have fun. This luxe yarn feels as good as it looks. Being mercerized and gassed, it has a slight shine, extra strength and incredible softness.
Pair the look down with our Sylvie denim, in a crisp shade of white, or brighten up the day with our stand out pink jeans.
This sweater boasts graphic impact in bold hues that makes it an undeniable statement piece you'll wear as many times as possible.